LinkedIn Premium is a paid subscription account that offers users additional features that are not available in the free version. The features LinkedIn Premium account holders can benefit from include sending unlimited InMails to recruiters, it is an excellent way to get in touch with recruiters quickly, seeing who viewed your profile, and accessing exclusive content and events.
Moreover, there are four tiers: 
The four tiers are slightly different from each other. However, the features have some similarities, such as seeing who viewed your LinkedIn profile and contacting any LinkedIn users who are not in your connections.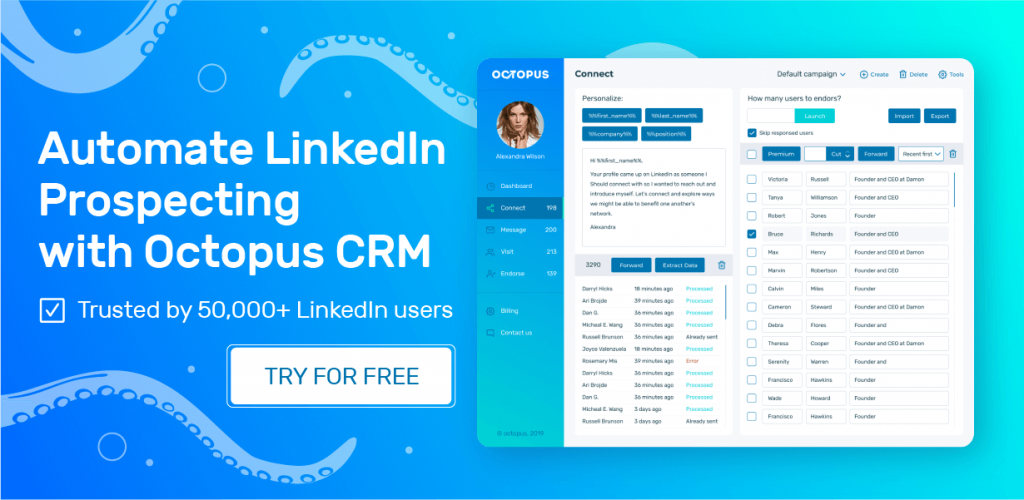 Who Is LinkedIn Premium For?
LinkedIn has introduced a Premium version for job seekers, marketing agencies, salespeople, business owners, and recruiters who wish to use the platform to its full potential. LinkedIn Premium allows users to access the additional features of the versions to help them find a job, connect with other professionals, and expand their businesses.
LinkedIn Premium is worth the investment for businesses and sales professionals who want to use LinkedIn for lead generation. Furthermore, it is an ideal platform for users to want to make the most of their LinkedIn accounts. 
How to Search LinkedIn Members with Premium Subscription?
There are three fast steps to search LinkedIn member with Premium subscription:
Make a search on LinkedIn Sales Navigator;

Transfer the search results to the required OctopusCRM campaign;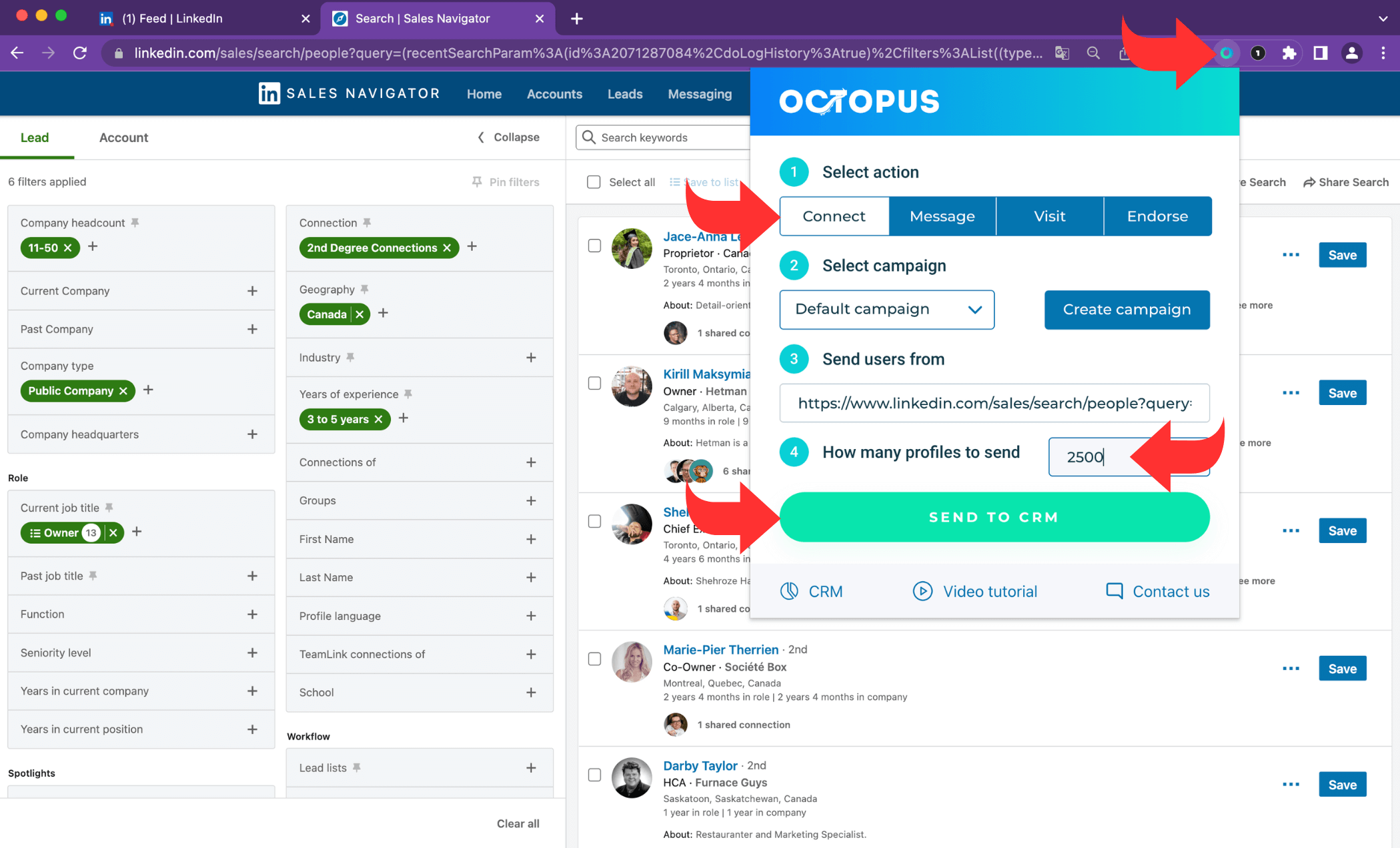 Open the OctopusCRM campaign where you have just transferred the search to and click

"Premium"

;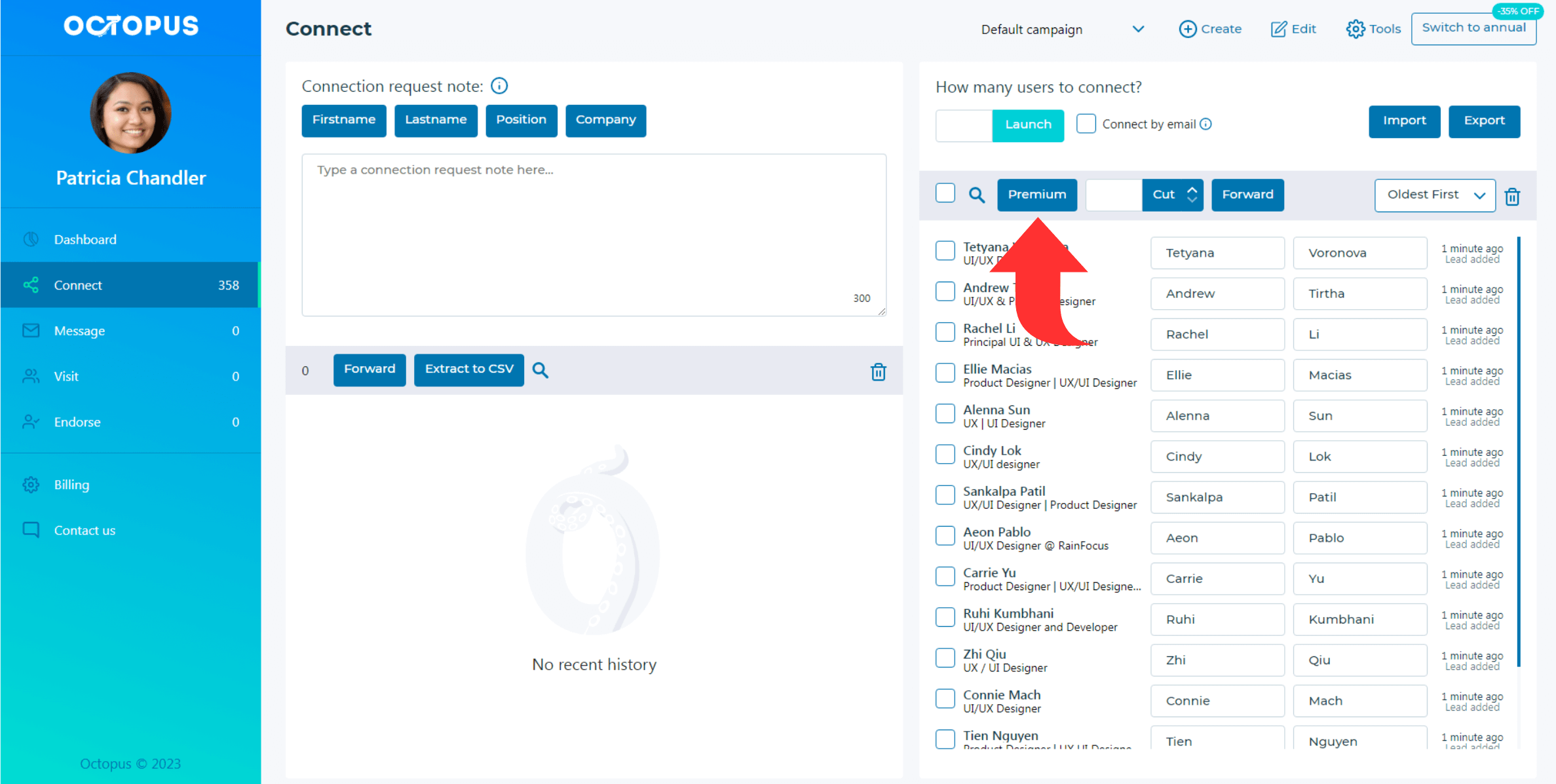 Export your search into CSV from the Octopus CRM campaign;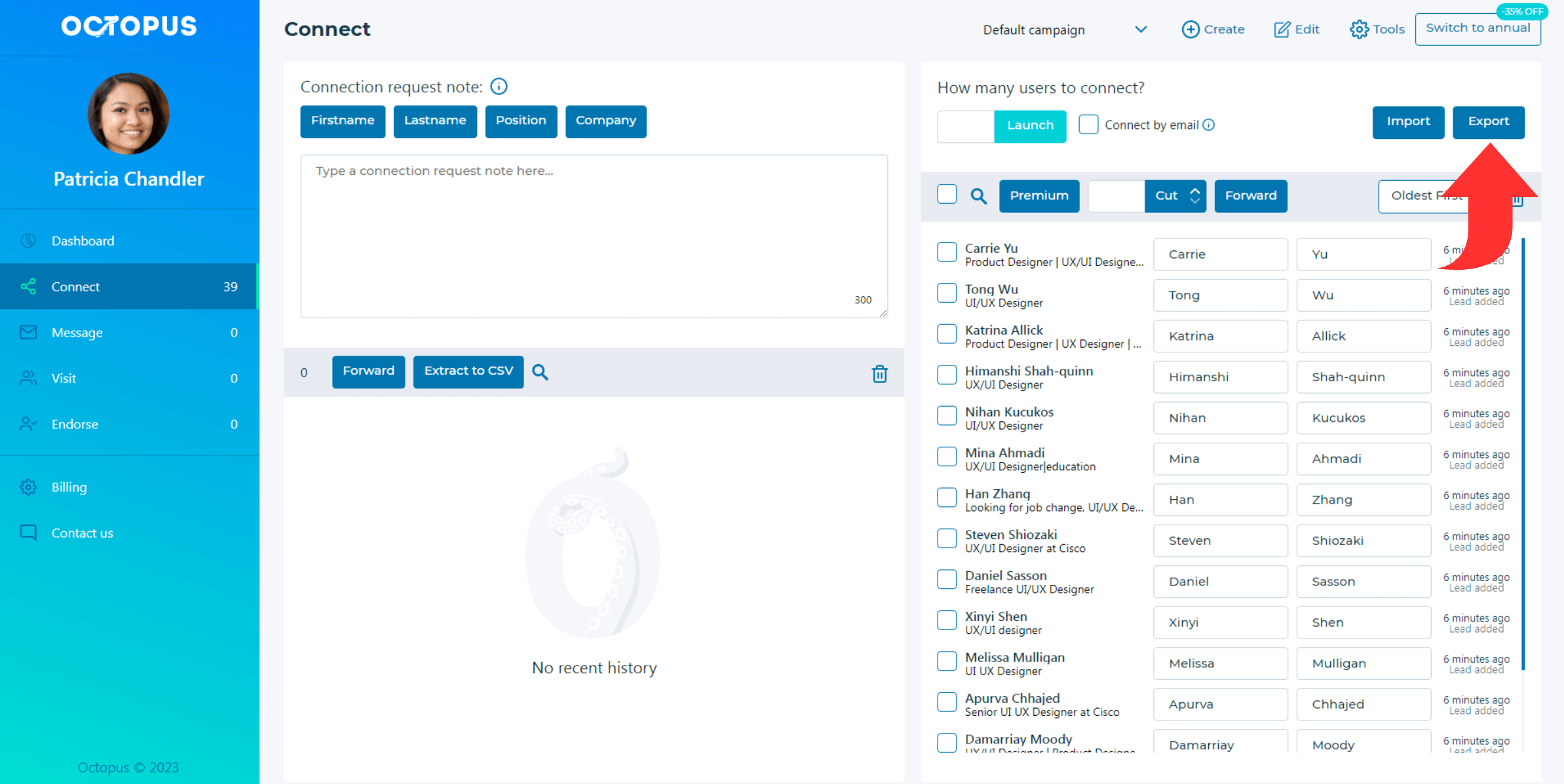 A more detailed explanation is below.
Make a Search on LinkedIn Sales Navigator
LinkedIn Sales Navigator uses the network data from LinkedIn to provide sales representatives with all the details they require to identify and engage with their leads more accurately. It helps sales representatives locate, connect, and develop connections with potential customers.
When invoiced annually, LinkedIn charges $64.99 per month for Sales Navigator. In addition to knowing who viewed your LinkedIn profile, having limitless profile views, and access to critical information about current competitors, you will be able to tailor your searches even more precisely.
Using Sales Navigator will help you detect if there are Premium profiles among your search results. The initial steps include searching for the profiles using LinkedIn search filters, including company, job title, years of experience, or more. 
Once you receive your search results, you can transfer them to Octopus CRM, where the LinkedIn automation tool will help you delete all the non-Premium accounts after you click "Premium". This will help you have all the Premium accounts in your search results. 
The one thing that Sales Navigator is unable to do is export the leads into an Excel file or a CSV file. But, using a third-party tool, such as Octopus CRM, will help you get the data you need. 
Export All Premium Account Holders into CSV with Octopus CRM
To know if the user has a Premium account, you must use a LinkedIn scraper to get the information hidden on the LinkedIn profile code. However, not every scraper can get this information. Fortunately, with Octopus CRM, you can easily scrape the required information.  
Install the Octopus CRM Chrome extension, then select the "Octopus CRM" icon at the top of the Sales Navigator search screen to transfer your search results to the Octopus CRM campaign. You can identify Premium profiles after you click "Premium" so all non-premium leads will be removed from the list and your Octopus CRM campaign will contain premium LinkedIn leads only. Clicking the "Export" button will allow you to obtain the CSV file with a list of premium LinkedIn contacts.
Conclusion
LinkedIn is an ideal platform that helps users connect with potential employers and recruiters. With LinkedIn Premium, searching for potential candidates and reaching the right connections have become more straightforward. Although it is a paid account, its features are worth the investment.