As the world goes social, brands struggle to stay connected to their audience as effectively as possible. A fantastic way to grow your reach and save time is cross-posting on social media. Consequently, you reach thousands of people whenever you share new content.
Not only does it help grow your brand, but it also maximizes your impact. To help you out, we've created an in-depth guide to cross-posting, including:
What is cross-posting?

The pros and cons of cross-posting

Cross-posting mistakes and best practices

The best cross-posting software to kickstart your journey
Let's dive in!
What is Cross-Posting?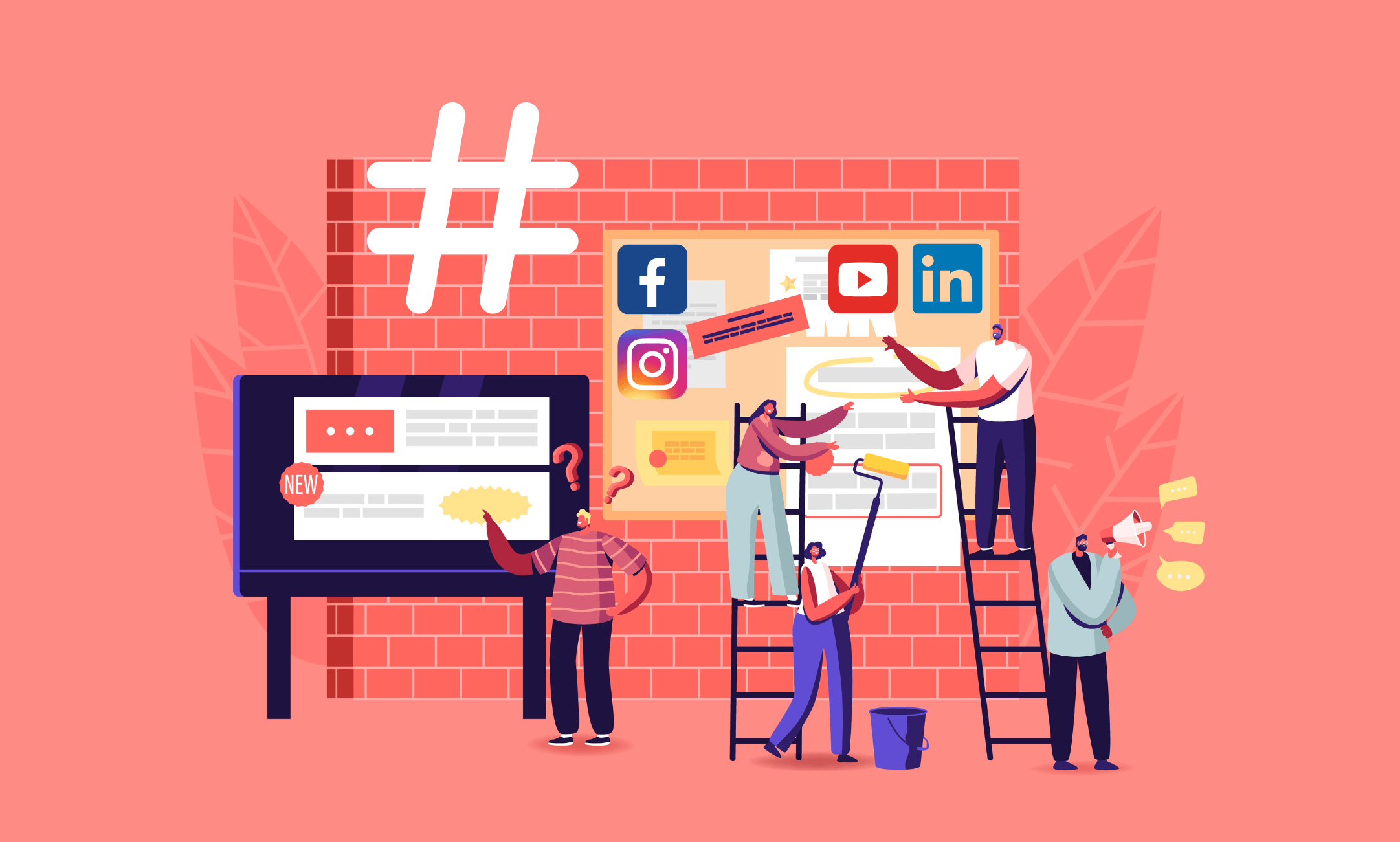 Cross-posting involves sharing the same message or media to multiple social media channels.
You can cross-post on many social platforms, including websites, blogs, news forums, Instagram, Facebook, etc. Besides this, cross-posting can occur within one platform, where you post the same content on multiple pages or across various apps.
For instance, if you craft a stunning blog post, you can cross-post it by promoting it on your social networks. As a result, cross-posting allows you to gain exposure without additional effort.
Who Is Cross-Posting Good for?
While everyone can use cross-posting, you'll find this strategy exceptionally valuable if:
You're a small business with a limited budget

You're a start-up or solopreneur juggling multiple tasks

You're a new business lacking content

You're a time-conscious social media marketer who wants to free up hours to engage with customers
Ways to Integrate Social Media Cross-Posting in Your Social Media Strategy?
Like most marketing strategies, cross-posting is not a one-size-fits-all tactic. 
Related article: How Can Social Media Marketing Help Your Business
Therefore, it's essential to learn the different cross-posting options before you get started:
In-App
The easiest, quickest way of cross-posting is by using special features within social media apps. Wondering how? Let's look at several examples:
On Instagram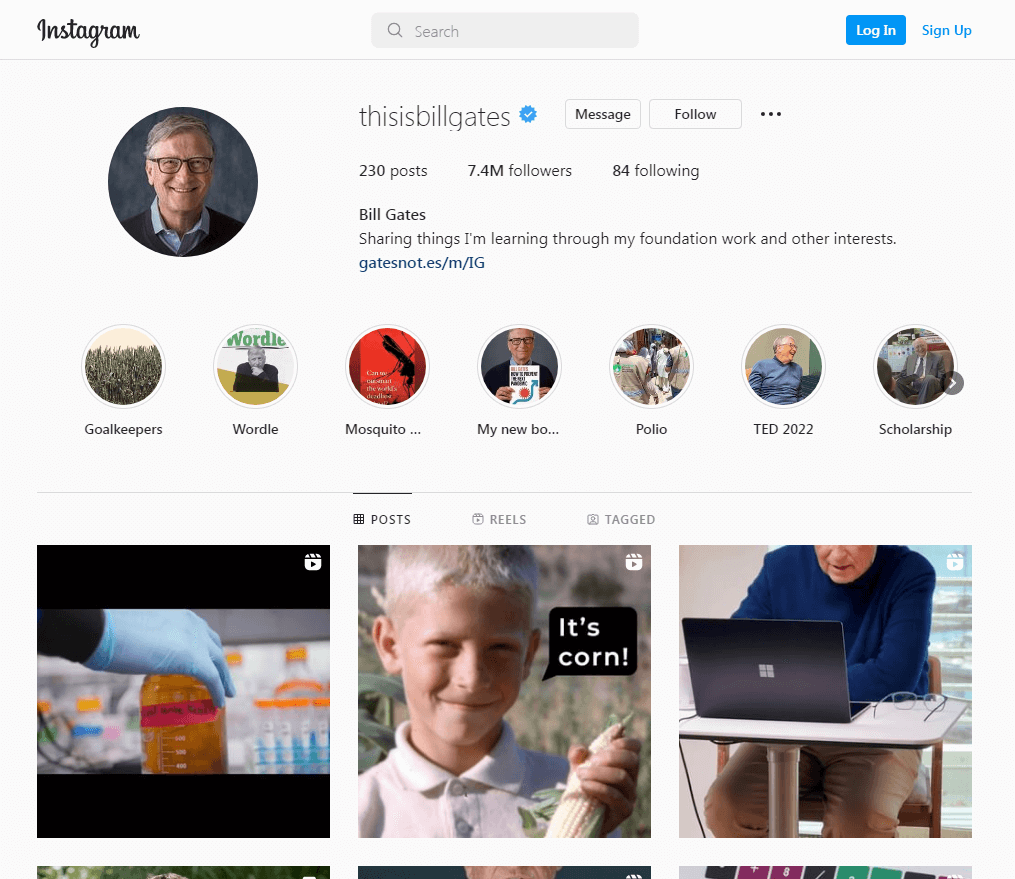 If you're posting content on Instagram on your mobile app, the social media app allows you to cross-post multiple profiles. Besides this, it enables you to cross-post to other platforms, such as Facebook, Tumblr, and Twitter.
On TikTok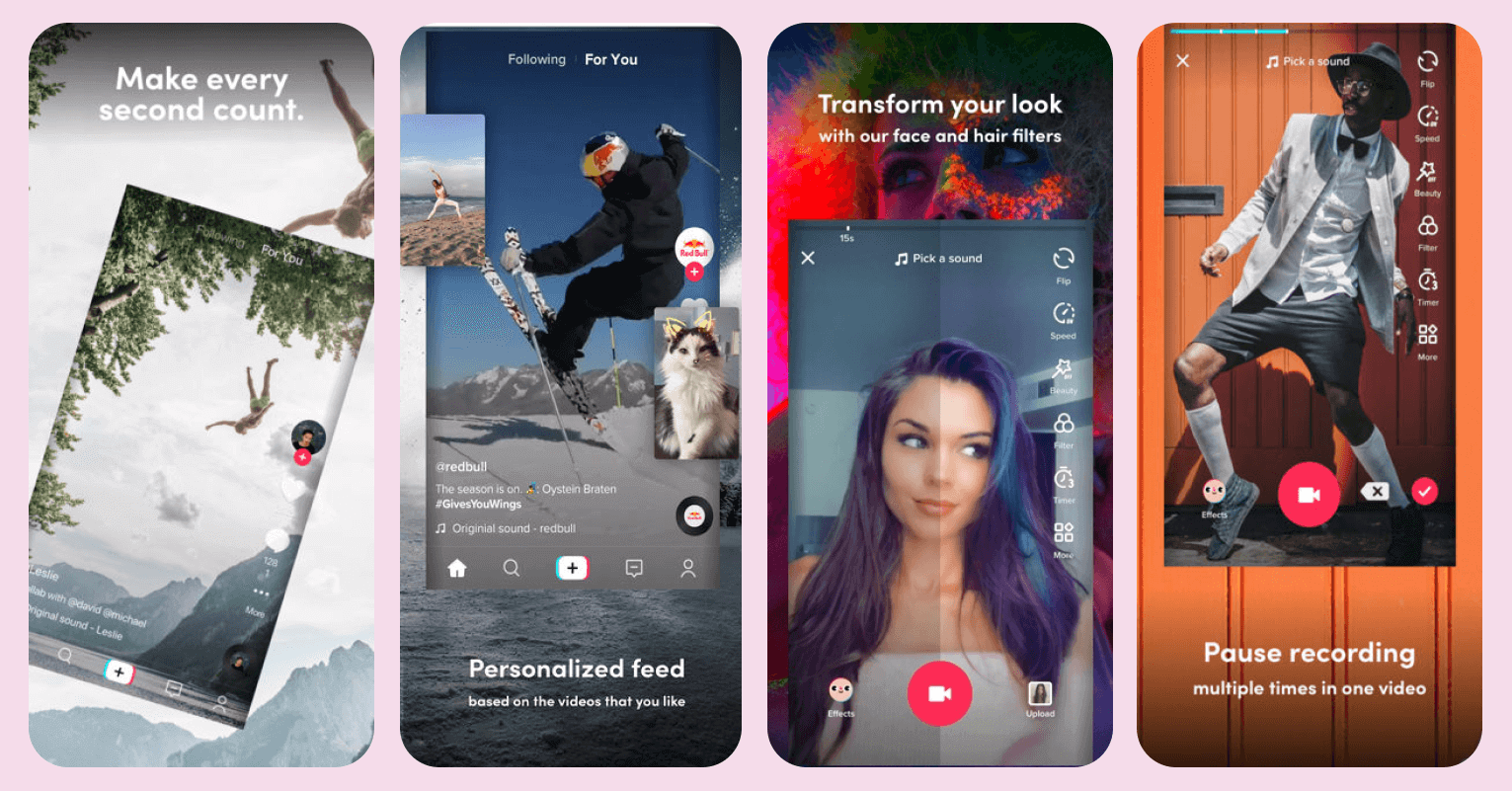 When publishing a TikTok video, the platform features an "Automatically Share To" button that allows brands cross-post to your Insta stories, feed, and much more!
On Facebook Business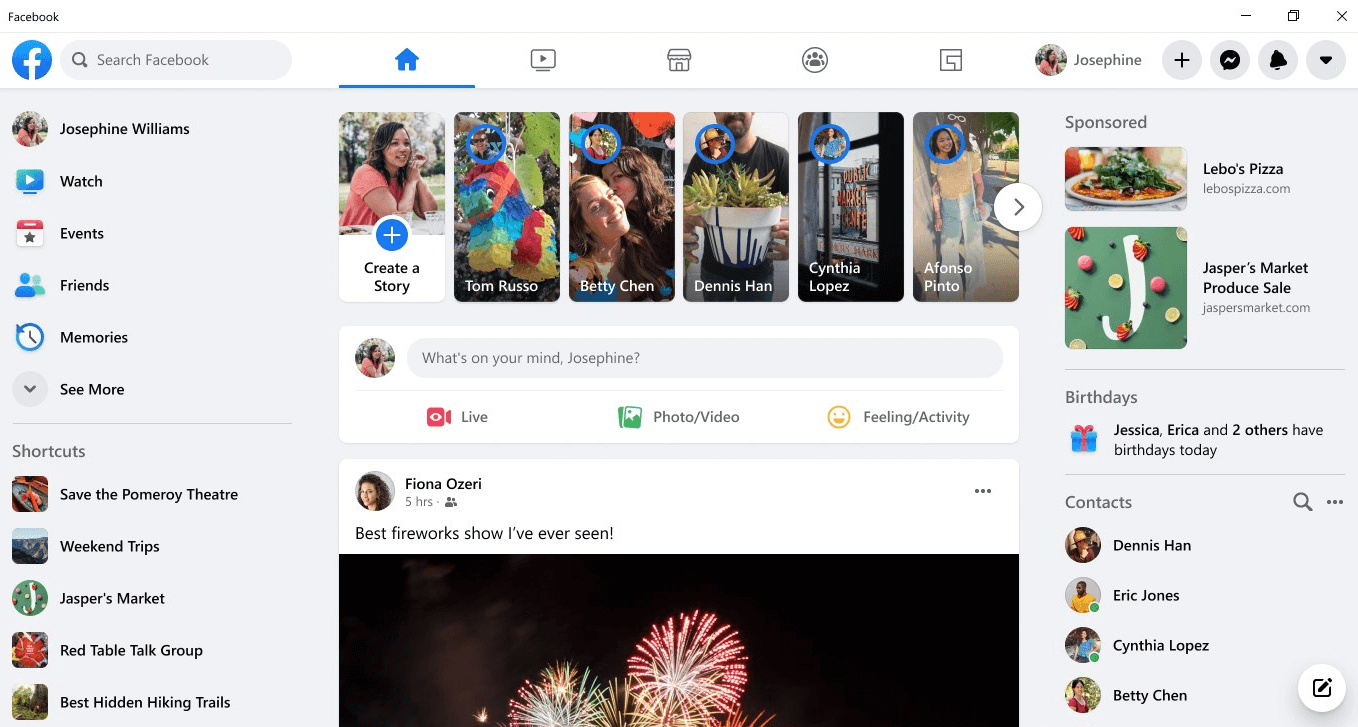 Using Facebook's Meta Business Suite for business tools allows you to create content and cross-post to linked accounts. The platform's left-hand side panel features a "Placements" button, which helps you select channels to cross-post.
Manually
You can manually cross-post social media content if app tools aren't your thing. The benefit of this is you can optimize the platform for each platform.
In addition, you can tailor the copy to different social media channels' needs, include hashtags and location tags, mention people and companies, and add shopping features. Consequently, you can improve the effectiveness and performance of your content.
For instance, posts with multiple hashtags will perform better on Insta than on Facebook, whereas TikTok posts (1080 x 1920) look awkward on the Instagram feed. Additionally, most social media platforms have varying character limits, meaning in-app cross-posting has its limits.
However, manually uploading the same content across different platforms is referred to as cross-promoting. Typically, it's the most effective cross-posting strategy since you can optimize your post to specific media.
Collaboration
Another simple yet effective way of cross-posting is collaborating with similar brands or social media accounts. It allows you to tap into a brand-new customer base, boost brand awareness and recognition, and improve the performance of a campaign.
Furthermore, integrating collaboration as part of your cross-posting strategy helps you establish yourself as a brand authority.
Is There a Cross-Posting App?
There are countless cross-posting apps you can use to cross-post and grow your professional brand:
Hootsuite's Composer –

This platform allows you to customize and personalize one social media post for multiple networks.

The best part?

It saves you the trouble of creating a new post from scratch

Buffer –

The tool enables businesses to create high-quality and optimized content for social networks. It also allows you to schedule posts, thus saving manual labor and time

If This Then That –

IFTTT is a free all-in-one solution for brands wanting to share a single post across multiple social media platforms. The tool allows you to connect various profiles and customize posts to meet specific needs

SellerAider –

This tool allows you to cross-post highly optimized and vivid listings across various platforms. That way, you can save time and improve efficiency

CoSchedule –

The platform enables you to organize and schedule content for multiple social media profiles

MeetEdgar –

Another fantastic cross-posting app that enables you to create and automate social media content. In addition, the platform eases the customization process

Crowdfire –

This powerful social media management tool allows you to take charge and maximize efficiency by personalizing and scheduling posts for different networks.
The Benefits of Cross-Posting on Social Media
Wondering whether cross-posting is a good idea? Let's discuss its benefits to determine if you need it or not:
Helps Save Time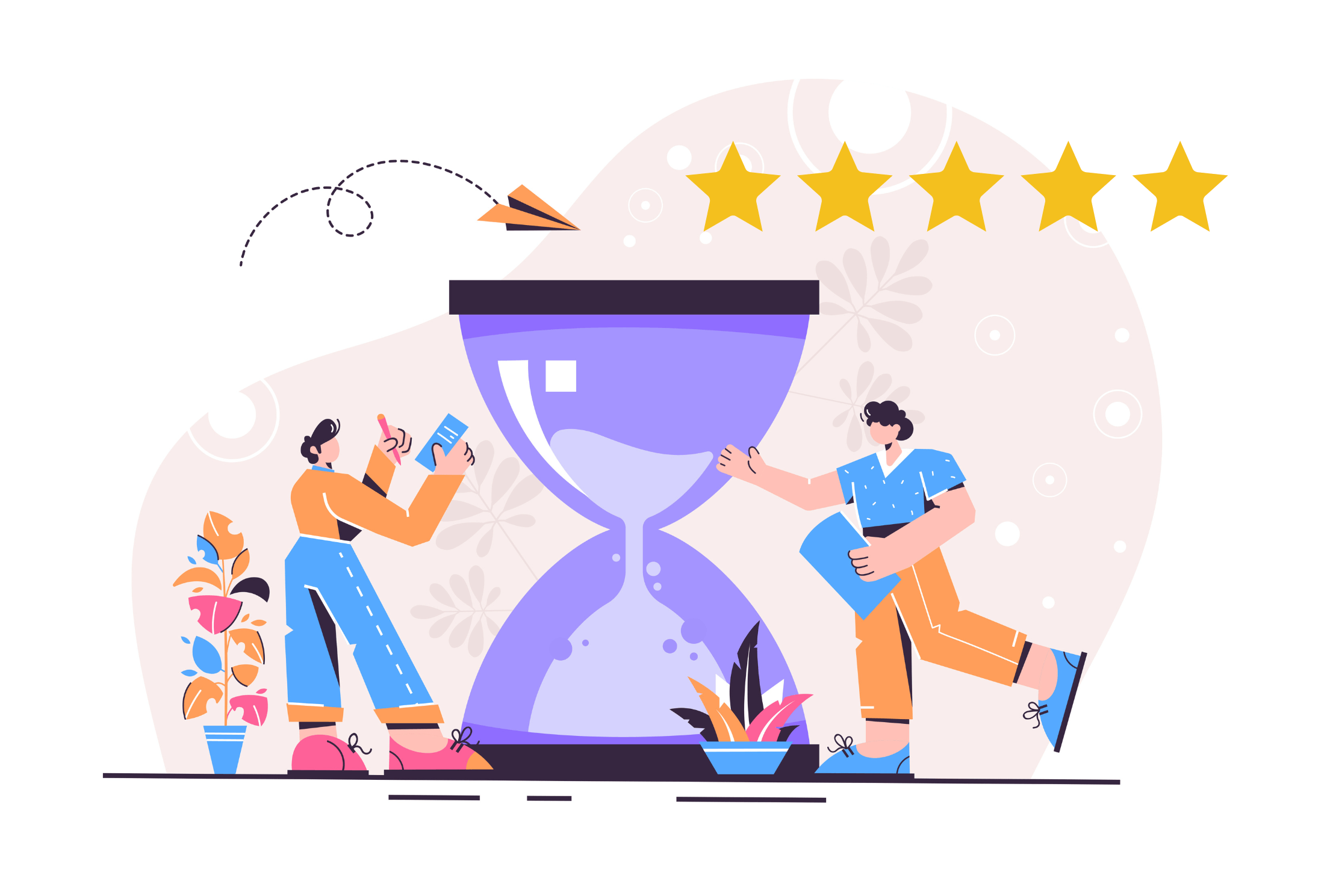 One reason businesses love cross-posting is that it allows you to save time.
Instead of creating new content for each social platform, you can repurpose existing posts while growing brand recognition.
It makes it Easy to Maintain Multiple Profiles
The key to growing a successful brand is meeting your customers where they are. Therefore, most businesses use multiple social media profiles like Instagram, Facebook, Twitter, and Instagram.
Unfortunately, this is time-consuming and energy-draining. Integrating cross-posting in your social media strategy helps improve consistency and eases maintaining multiple profiles. 
Better Exposure for Your Content
Most social media users have a strong preference for specific networks. For instance, half of your demographic enjoys using Instagram and TikTok, whereas others use LinkedIn and Facebook.
Cross-posting allows you to maximize your outreach and efficiency, thus ensuring your content gets in front of your target audience's eyes.
Boosts Brand Awareness and Recognition
Consistency breeds recognition.
Since social media users utilize different platforms, most of your consumers will spread across various networks. Cross-posting enables you to reach people and appear consistently, thus imprinting your brand name and personality in their minds.
Gain More Followers, Connections, and Engagement
Maintaining an active profile on multiple social platforms allows you to grow your customer reach. Additionally, using various touchpoints with your consumers helps foster stronger connections and brand trust.
Therefore, consistently posting on social media improves outreach and increases engagement rates.
Adds Value to Your Content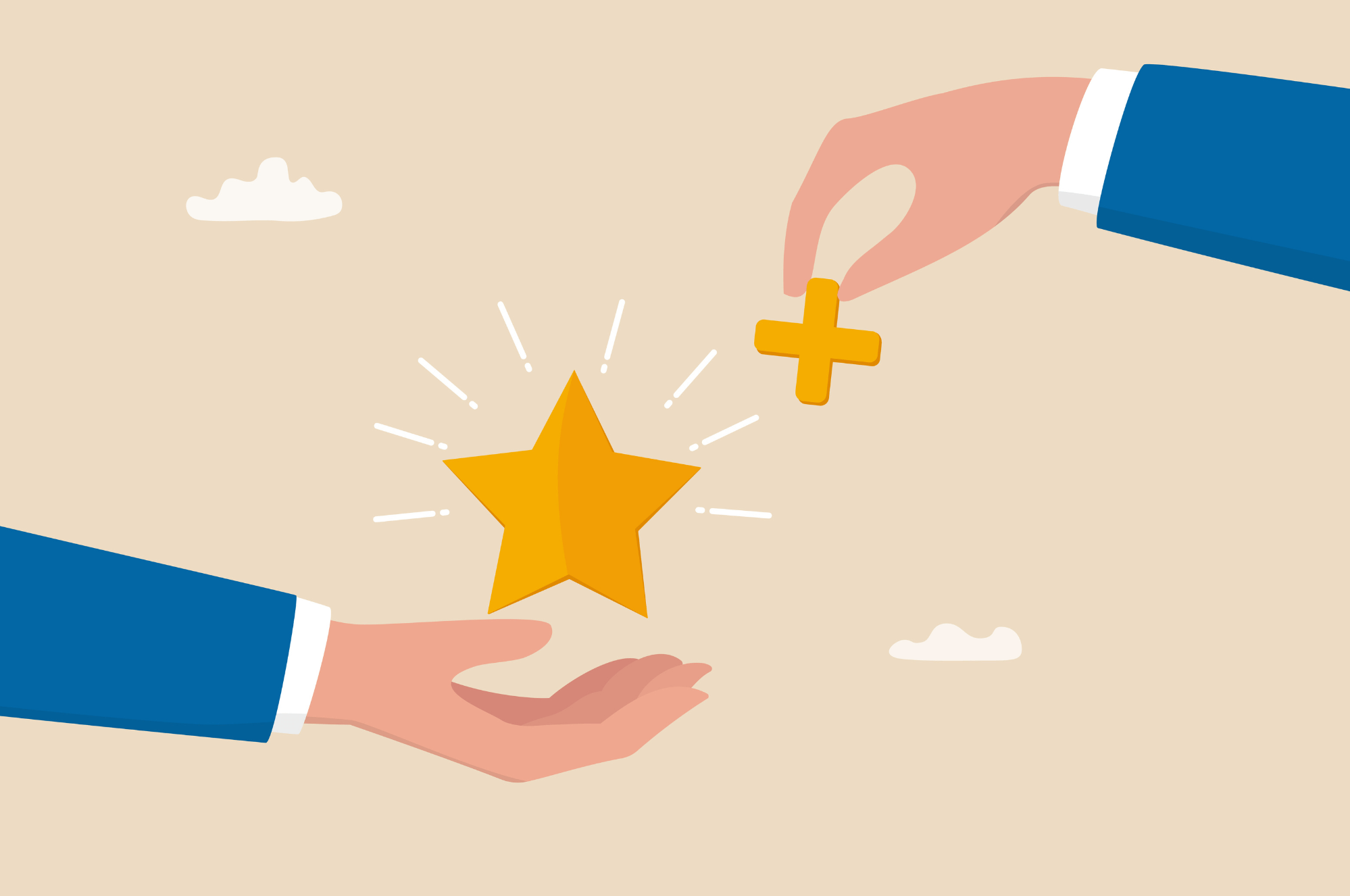 You've spent hours creating high-quality, engaging content, so why not make the most of it? You can offer value to customers while saving time and effort by repurposing content on multiple social media platforms.
Different Audience Get Different Messages
What better way to create a memorable first impression than by meeting customers on their preferred social media channel? Cross-promoting encourages you to tailor your content to specific platforms without investing too much effort.
Cons of Cross-Posting on Social Media
Cross-posting on social media is the perfect way to grow brand awareness and foster brand trust; however, it has its limitations. Let's discuss its cons:
Your content might not fit every social media platform

Dedicated followers might find it spammy

Users might feel less inclined to engage with your content

Followers might believe you don't have a unique brand personality

You might start posting content at the wrong time

Your content might come off as robotic
Seven Best Practices for Cross-Posting on Social Media
Learn how to cross-post on multiple social media platforms by following these steps:
Format Your Images
Various social media networks have different rules for visual content. To avoid pixelation or awkward image stretching that lowers the quality of your work, you must learn each platform's guidelines and regulations.
Whether it's a video, image, news update, blog post, or meme, ensure your design team creates multiple versions. That way, you can ensure effectiveness and quality across social media platforms. 
Create Catchy Captions
Each social media network has a specific different caption length. For instance, Twitter allows you to post for 280 characters, whereas Facebook has a broader 60k character limit.
Besides this, most social media platforms change their character limits, making it challenging to stay up-to-date. Using a cross-posting app eases taking care of these limitations and encourages you to make attention-grabbing captions.
Craft High-Quality Content
Like any digital marketing strategy, cross-promoting requires high-quality content. The value becomes increasingly valuable when you're sharing content on different platforms.
Therefore, if your audience sees your content consistently, it improves brand awareness and recognition while offering them value.
Start creating high-quality social media content by identifying your target audience, their needs, pain points, and challenges. After that, focus on creating posts that cater to their needs, whether scenic views or newsworthy info. 
Identify the Best Time to Post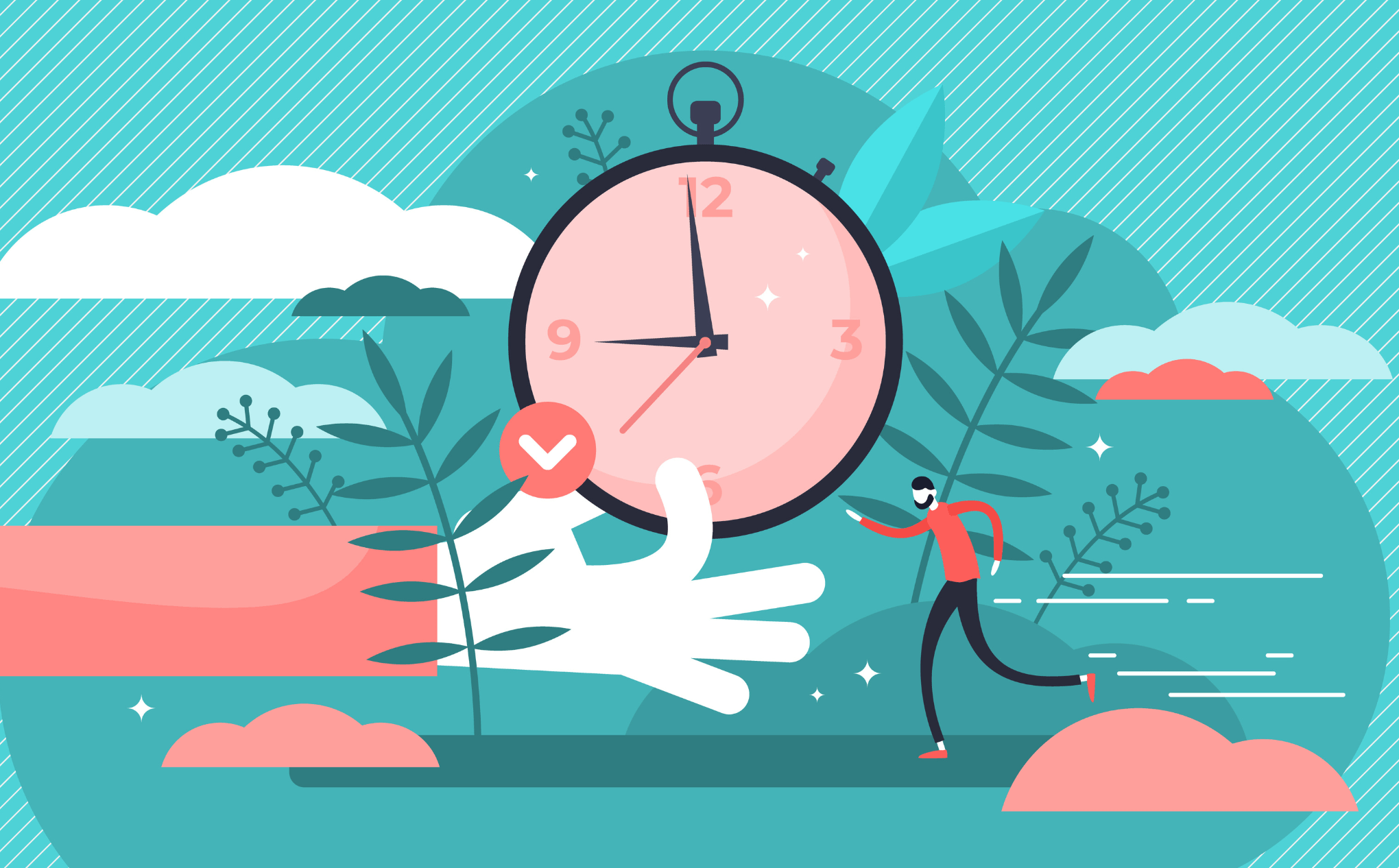 Is 10 AM the ideal time to post on Facebook and Insta? And is 1 AM the best time to post on LinkedIn? No!
Even if you're cross-posting social media posts, you shouldn't post them simultaneously. The perfect time to post is when your target audience is most active. Consider using analytic tools to identify the right time to publish posts.
You should also use a scheduling tool to select times for a single post.
Review Each Platform's Posting Rules
While creating high-quality, vivid social media content, you must familiarize yourself with different social media platforms' rules. Ensure you check each network:
Caption length

Content formats

Hashtag limits

Posting frequency

Top-performing hashtags
Remember these variations to create top-tier content matching each platform's needs. That way, you can maximize your effectiveness and customize posts for different networks.
Leverage the Right Hashtags
Not all hashtags are created equal. It's essential to research and add hashtags that attract your target audience and drive traffic.
Creating hashtag-rich posts, particularly on Instagram and LinkedIn, is always good practice. Researching also ensures you don't miss out on marketing opportunities or exposure.
Include an Attention-Grabbing Call-to-Action
Many businesses focus too much on visuals and forget CTA. Consequently, they miss out on massive traffic and engagement from qualified leads.
Ideally, your posts should include an attention-grabbing and natural CTA in the lower half of the post, thus encouraging the user to click on it.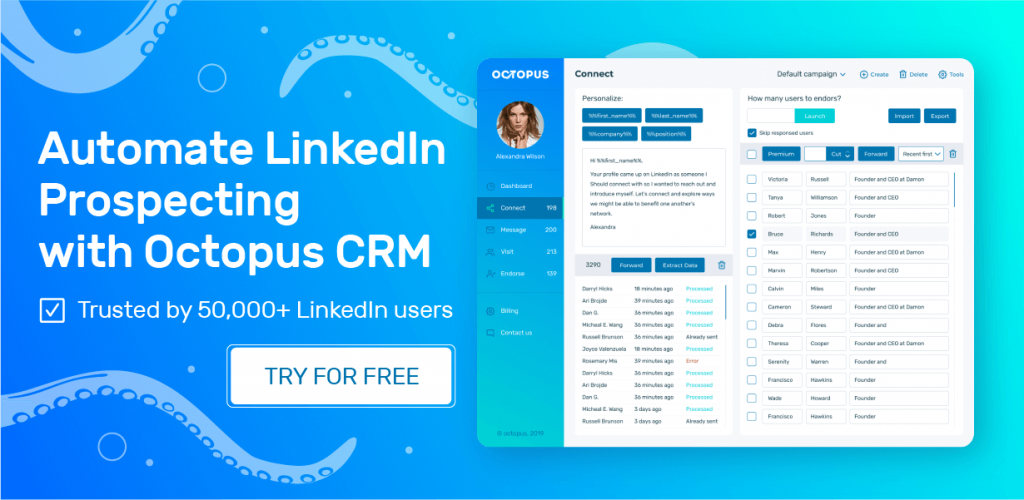 Tips and Tricks to Cross-Post on Social Media without Looking Spammy
Not investing time in customizing social media posts can make your brand look spammy, and that's the last thing you want when growing your brand. Here we've listed several tips you can use to ensure you look professional:
Learn How to Speak Multiple Networks
It's no secret: every social media platform is different. For instance, Twitter is full of six to ten seconds videos, Twitter boasts tweets, and Pinterest is full of vivid pictures called Pins. Therefore, when you start cross-posting, ensure you learn the differences between each social network and learn to speak their language.
Let's assume you're launching a beauty product line and want to create social media posts to connect with your target audience. You'll have to learn each social network's unique parameters to get maximum exposure.
Learning the rules and regulations, and optimization guidelines for different platforms will help you grow your outreach and boost brand awareness and recognition. Furthermore, ensuring you create high-quality content that meets each network's unique needs helps foster brand trust and credibility.
Here are several parameters to consider when you're creating content to cross-post:
Audience

CTA

Clickable links

Hashtag usage

Messaging

Vocabulary
Schedule Your Posts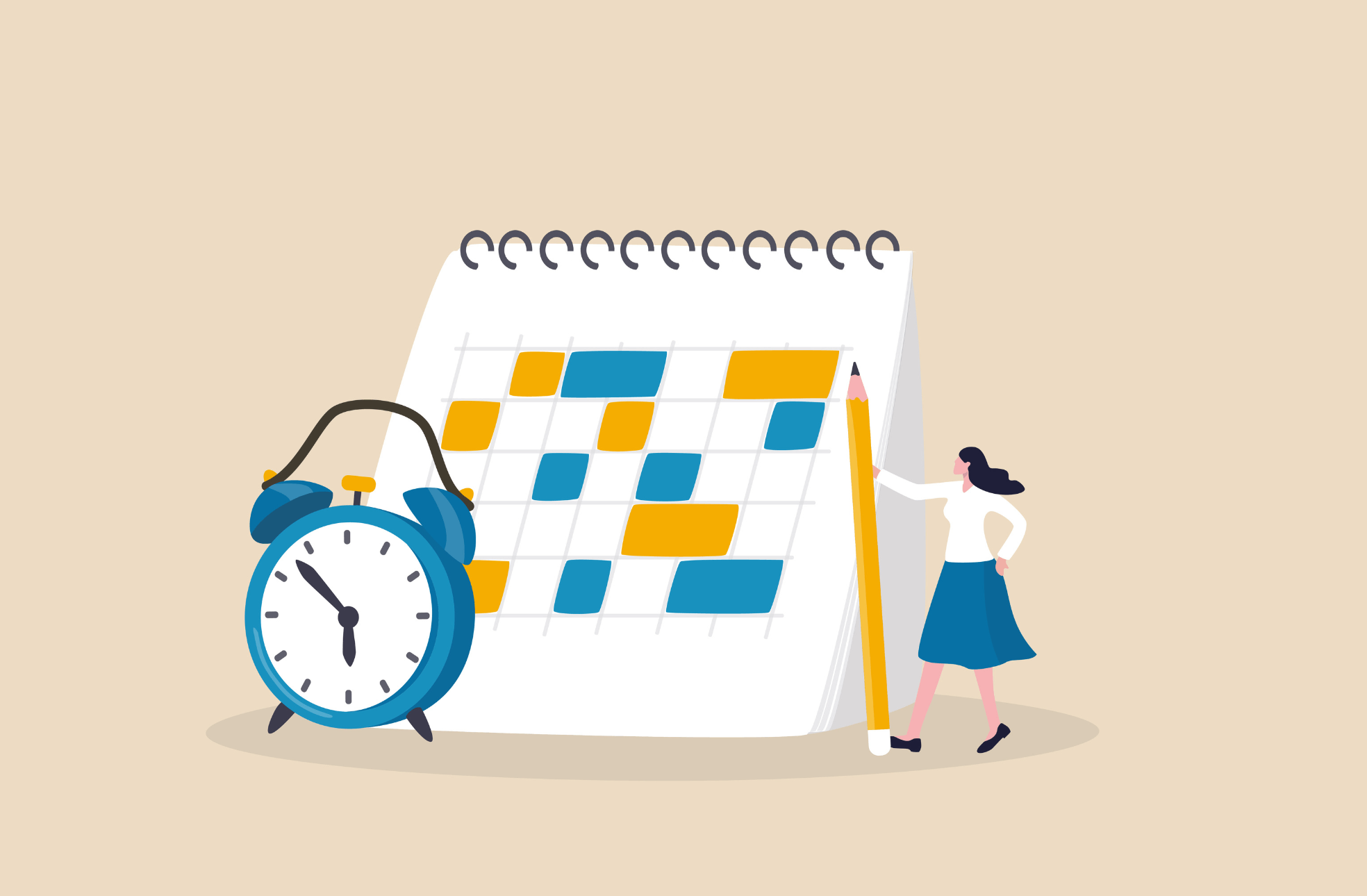 Timing is everything when it comes to posting on social media. Therefore, learning the best times to post for different social networks is vital to maximize efficiency and improve productivity.
We recommend using a social media management or scheduling tool to fine-tune your posts to meet each platform's unique needs. You can also find an SMM platform that allows you to bulk-schedule posts and save time and effort.
Tap Into Your Creative Side
Cross-posting is an excellent technique to exercise creativity and develop dynamic material that distinguishes you from your rivals. To better serve your audience, you might expand captions and content, add or remove hashtags, and format photographs.
It's crucial to remember that different demographics like to use other platforms when you're letting your creative juices flow. For instance, most of LinkedIn's readership is over 30, with 57% of men and 43% of women as users globally.
Most of Instagram's users are under 30, and there are more women than men. Because of this, your LinkedIn audience will probably like a different post than your Instagram audience.
Understand the Audience of Different Platforms
While posting on each site has different technological requirements, so does your audience. Even if the audiences of TikTok and LinkedIn overlap, other people utilize the two networks for various purposes.
LinkedIn leans more toward professionalism, whereas TikTok favors funnier, lighter fare. While you can undoubtedly use humor in your LinkedIn postings, doing so will probably take a different strategy than in your TikTok videos.
Go Beyond Automating Cross-Promoting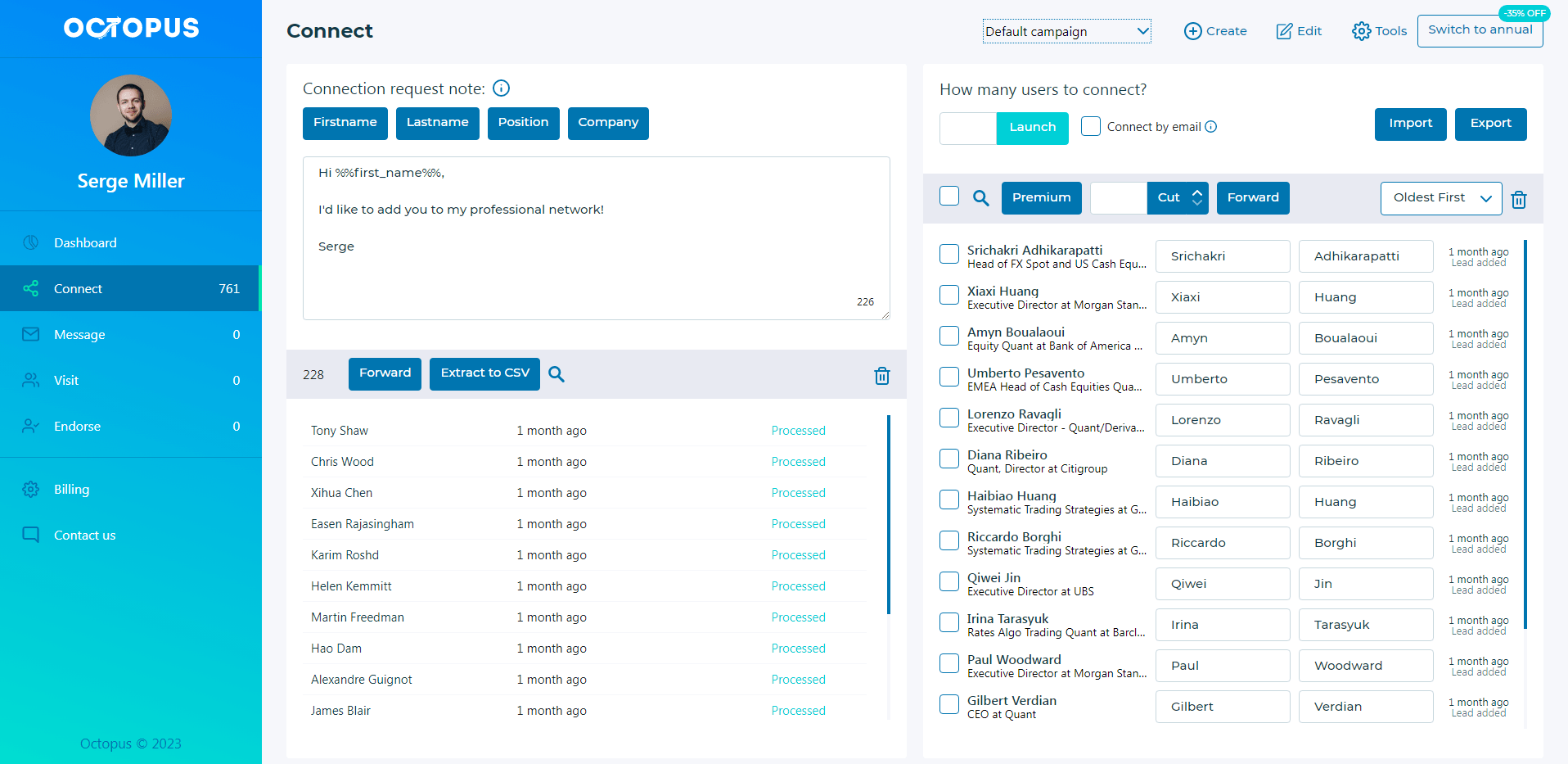 You may cross-post to other applications on many social media sites with just one tap. This method is quick, but you can't adapt the material for the new platform because of it. Instead, think about automating the process while modifying the information as necessary using a scheduling tool.
Related article: Best Social Media Automation Tools
Analyze Your Cross-Posting Strategy
Without an analysis of your outcomes, how can you develop a cross-posting plan that works? As a starting point, use your social media analytics to evaluate whether your campaigns yield the expected outcomes. Do you see a difference in engagement when you cross-post, for instance?
Built-in analytics provide a compelling and in-depth overview of the most critical social media success measures, allowing you to make informed choices regarding your cross-posting strategy.
You could even utilize a social listening service to determine whether people feel they hear too much from you. You should then discover the right amount of information to cross-post to achieve your objectives without offending your audience.
Don't Cross-Post Everything
There's a good explanation behind the popularity of social media sites. They all operate differently and cater to different types of people. People visit TikTok, for instance, when they want entertaining video material. For inspiration on décor, cuisine, and fashion, they throng to Pinterest. Instagram is the place of visual storytelling.
Brands need to strike the right balance when cross-posting. Instead of automatically posting everything to all channels, use it carefully. Sharing material that connects with the platform's audience and generates greater engagement can increase your reach.
Focus on character count and links
Twitter's character restriction is 280 characters, including links, as opposed to LinkedIn and Facebook's support for long-form content together with videos or images.
Instagram lets you post lengthy descriptions, but it doesn't let you include clickable links. To direct the users to the link in the bio, one must use navigation. With Instagram's 2022 update, businesses can submit links to their stories without needing a certain number of followers.
Consider Audience Feedback
Your audience will be one of the best tools for evaluating your cross-posting effectiveness. Remember that you are the one present and active on the social media platform, and it's not the other way around. Check your audience's interaction and feedback to discover how they react to your cross-posts. They'll inform you either directly through comments or indirectly through involvement.
How to Not Cross-Post on Social Media?
Here are some things you must remember and avoid when cross-posting on social media:
Posting the Same Content On Each Platform
Each platform has its own requirements for post length and image size. Besides, the audience is different on every social media channel. That is why you can't use the same content everywhere and tailor it as per the platform requirements and audience type.  
Using Watermarked Graphics
Marketers often post watermarked content that affects the quality and value of your branding efforts. For example, when you use a TikTok video on other platforms, it usually contains the platform's logo. However, Instagram has recently announced it will deprioritize watermarked videos, especially those sourced from TikTok, to reduce the likelihood of recycling competitors' content.
Not Creating a Schedule
Timing is crucial when it comes to social media posts. That is why you should know the best time for each platform and schedule your post around that to maximize outreach. You can find various tools that let you schedule and customize content to automate cross-posting
A Message Without a CTA
While visuals and content quality directly impact visibility, a post without a CTA will not trigger any reaction from the audience. This is why many brands experience little to zero engagement and traffic on their posts. 
Repeating Your Posts
Listening to the same old story sounds boring; your audience feels the same way when you repeat the content. Content repetition not only disengages your audience but alerts the platform owners.
To reduce spam rate, Twitter marks identical content as a bot, bringing down your social media ranking and visibility. In other severe scenarios, your account might get suspended for suspicious activities.
Don't post every piece of content twice;

Refrain from posting to all of your social media accounts in the hopes that you'll "get fortunate;"

Avoid simply sharing the same post on several channels;

Avoid posting simultaneously on many channels.
Why Should You Use Cross-Posting?
By using cross-posting, you may share your material with more people without spending more time on it.
Saving time is the crucial advantage of cross-posting. You don't need to create unique material for each social media network; you can publish the same stuff across all of them.
Besides being a time-saving method, cross-posting is beneficial for social media managers because it streamlines your posting strategy. Moreover, it allows you to reuse material across many platforms and constantly updates your social media channels.
Cross-Posting Software
You might want to explore technologies that will make this process easier now that we've covered the advantages and best practices of cross-publishing.
Hootsuite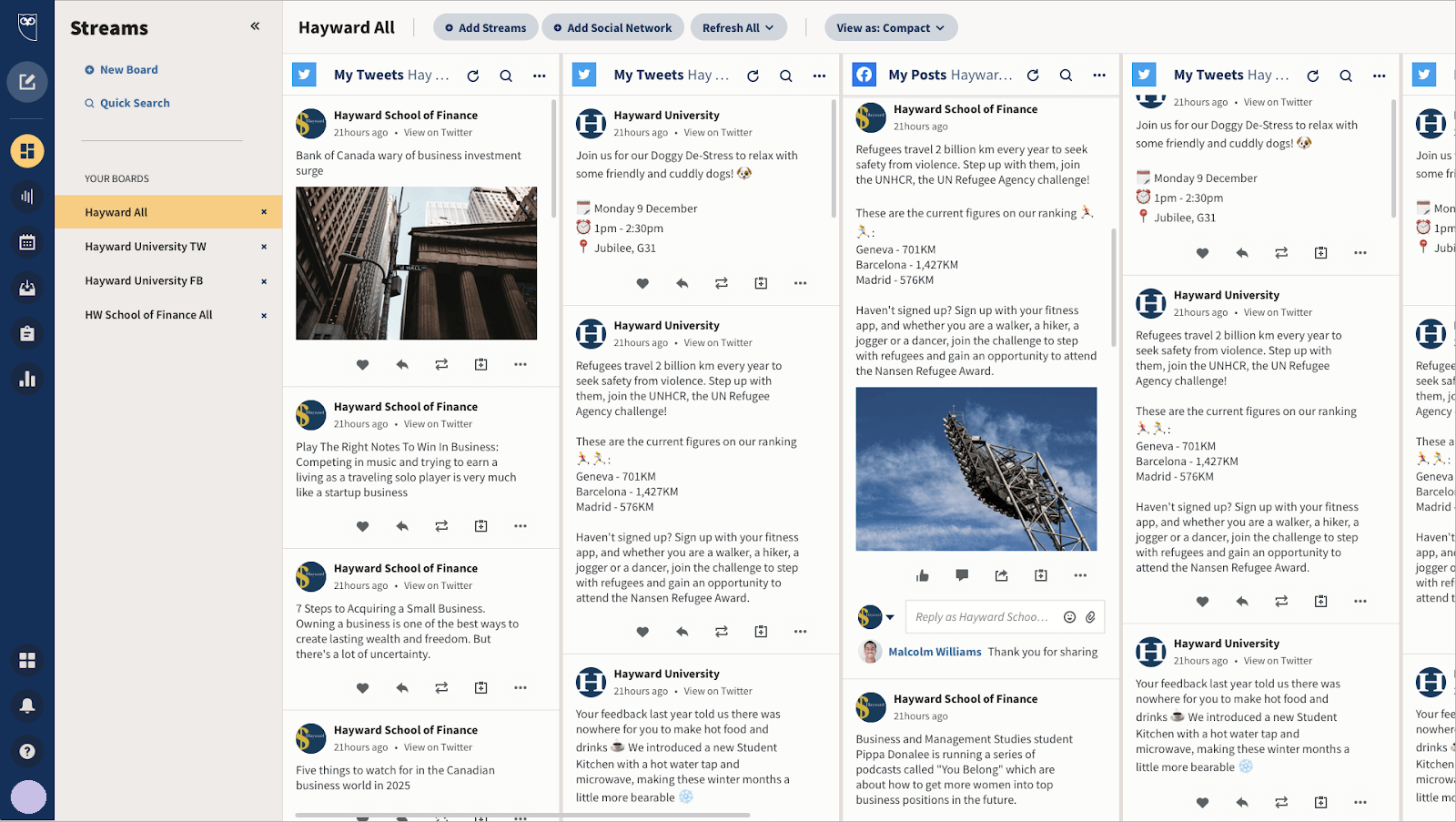 Hootsuite is among the most widely used social media management solutions. You can measure your performance, track who is mentioning your brand, and schedule and publish material.
Additionally, it contains a feature that enables quick cross-posting of content to numerous social network profiles.
Pros
Thanks to its robust analytics tools, you can easily understand the performance of your postings across channels.

Without installing programs, it supports several social networks, including Twitter, Facebook, LinkedIn, FourSquare, WordPress, and Instagram.

You may add many accounts across various channels thanks to its unified UI.
Cons
While the initial cost is reasonable, it tends to increase in price as you add more team members and apps.

The cluttered UI might become overbearing and confusing.

It just allows you to use ow.ly as a

URL shortener

. Hootsuite could be a problem if you already have your URL or use another service.
Sprout Social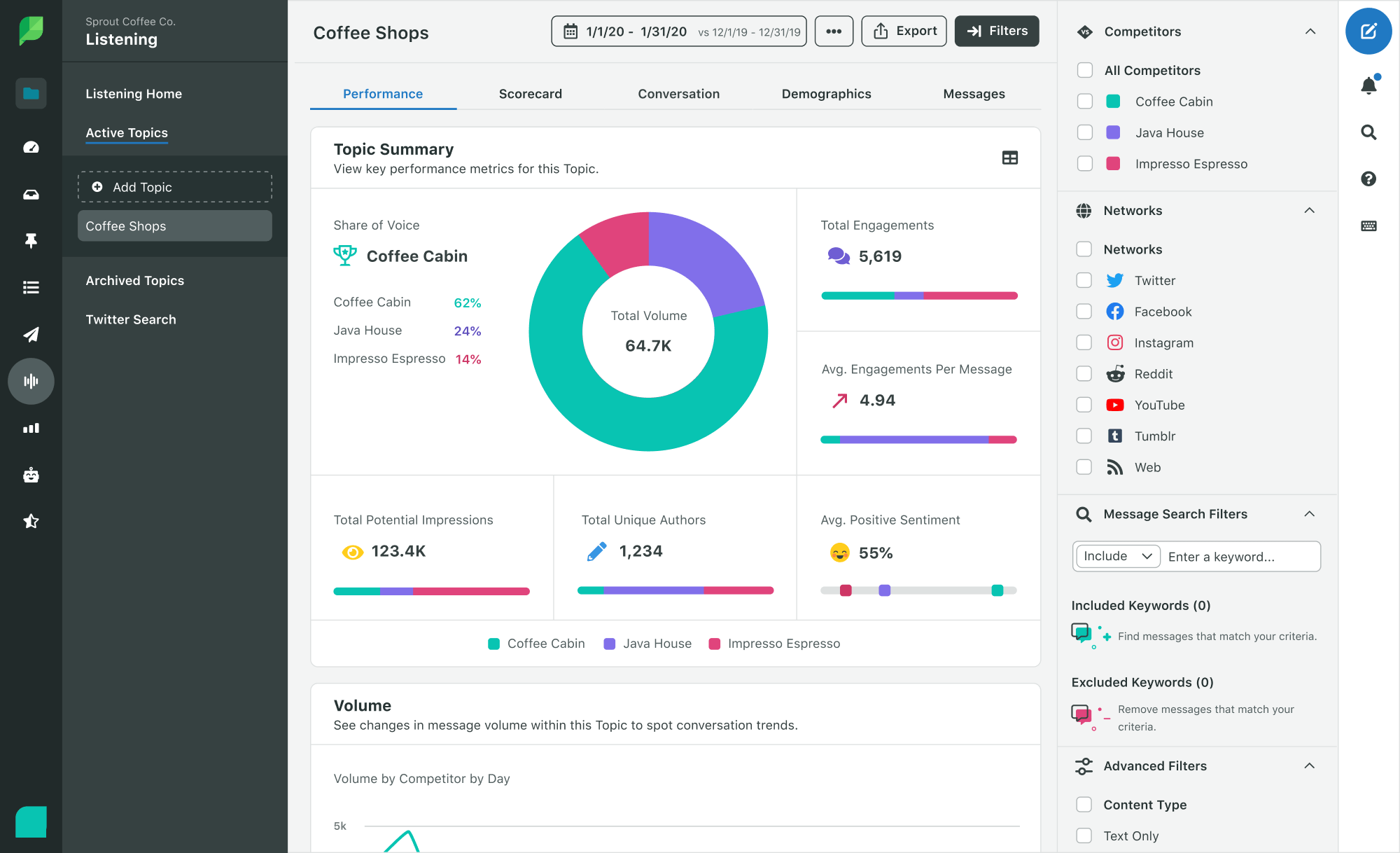 Sprout Social includes third-party options for social media management platforms. It contains all the capabilities you'd anticipate, including the capacity to plan and release material, monitor your progress, and interact with your audience. Additionally, it offers a cross-posting capability that enables you to submit material on many social media websites.
Pros
This tool for posting to social media includes effective listening capabilities. You can even modify your social media broadcasts.

It offers a tool for building chatbots that you can use to manage on Facebook Messenger.

Its asset library is extensive.
Cons
It is somewhat expensive because the pricing depends on users, which is inappropriate for big businesses.

Adding extra features to your account will incur additional costs.

While they feature an inbox where messages and mentions may be managed, they lack a single inbox, making them less intuitive.
AgoraPulse
AgoraPulse is a tool that more than 17,000 social media managers use to plan and publish their social media content, receive all analytics reports, and interact with users. Also available is CRM integration for this social media publishing tool.
A single social inbox allows you to monitor every communication. In addition to the standard scheduling functions, Agorapulse also provides competition analysis. Agorapulse's regular posting capabilities and statistics aid in strengthening your community.
Pros
Agorapulse provides a 30-day free trial.

You can listen in on any talks relevant to your brand.

It offers CRM connectivity for improved visibility and teamwork.
Cons
The reporting function may use some enhancement.

The subscription plan for this social network posting tool is costly for its services, and the inbox is a little clunky.
Sendible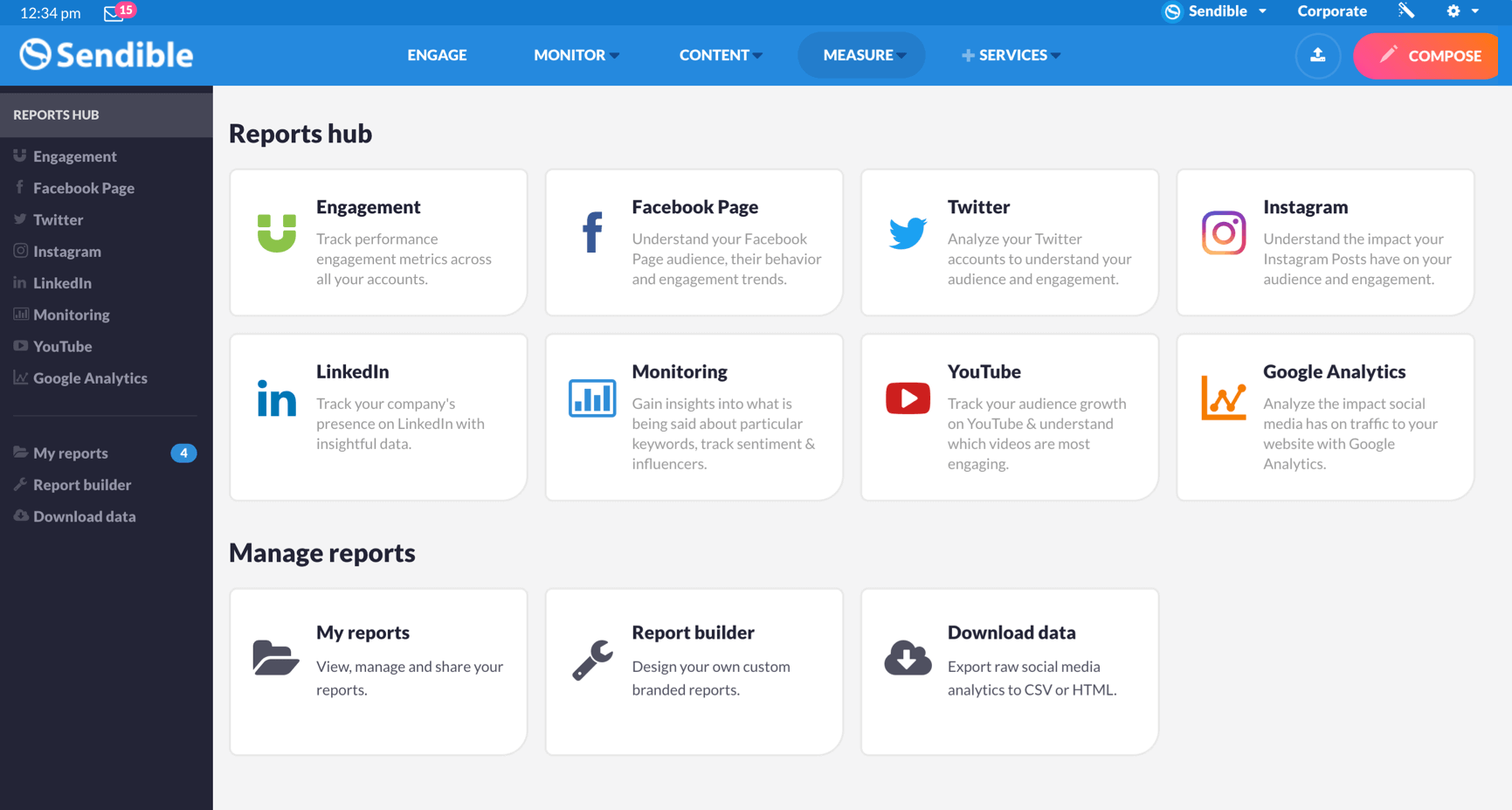 Sendible assists agencies in managing social media marketing for numerous businesses, from engagement to analytics. It is a social media publishing tool that supports blogging sites like Medium, WordPress, Tumblr and Google My Business, Twitter, Youtube, Facebook, LinkedIn, Instagram, and Pinterest.
Pros
The social listening tool increases audience engagement and helps you produce quality leads, increase ROI, and maintain track of your brand, key industry terms, and competitors. It also has a straightforward, user-friendly design that doesn't require training.
Cons
The mobile app frequently crashes, making it challenging to utilize and efficiently schedule postings.

Scheduling issues can occur without alerting administrators;

Limited and underdeveloped reporting and analytics options.
TailWind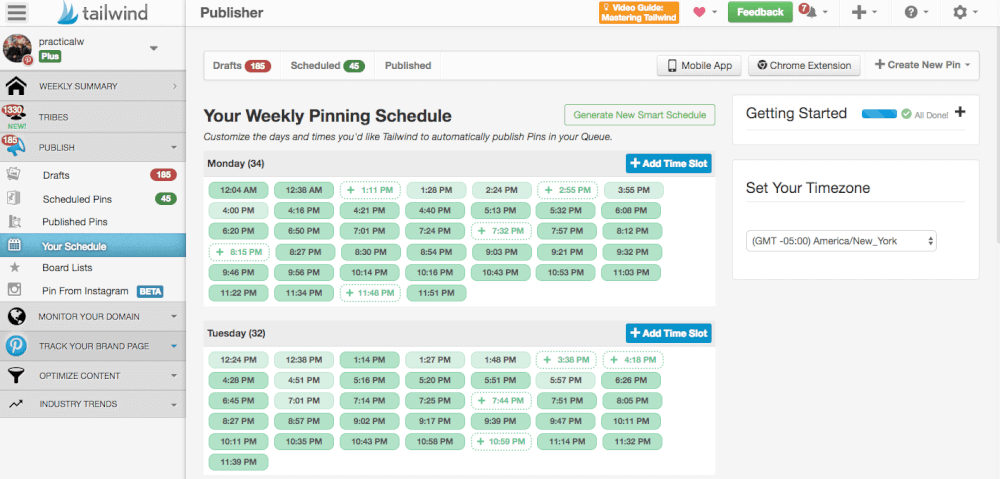 For content marketing on Pinterest and community management on Instagram, Tailwind is an authorized partner. With this tool, you can do everything from schedule pins and find relevant material to increase reach and measure results. In addition to managing your Pinterest account, Tailwind also assists you in growing your Instagram presence.
Pros
With its automated feature, you may save time while maximizing reach by creating a new pin each time rather than repinning your content.

Its robust analytics and reporting capabilities provide in-depth insights, allow you to gauge impact, and let you fine-tune your plan to boost growth.
Cons
Working for several clients at once may be difficult because you can't switch between Tailwind accounts.

You cannot publish on Facebook, LinkedIn, or Twitter with it.

Given that it only supports a small number of social media networks, it is one of the most expensive social media posting tools.
Buffer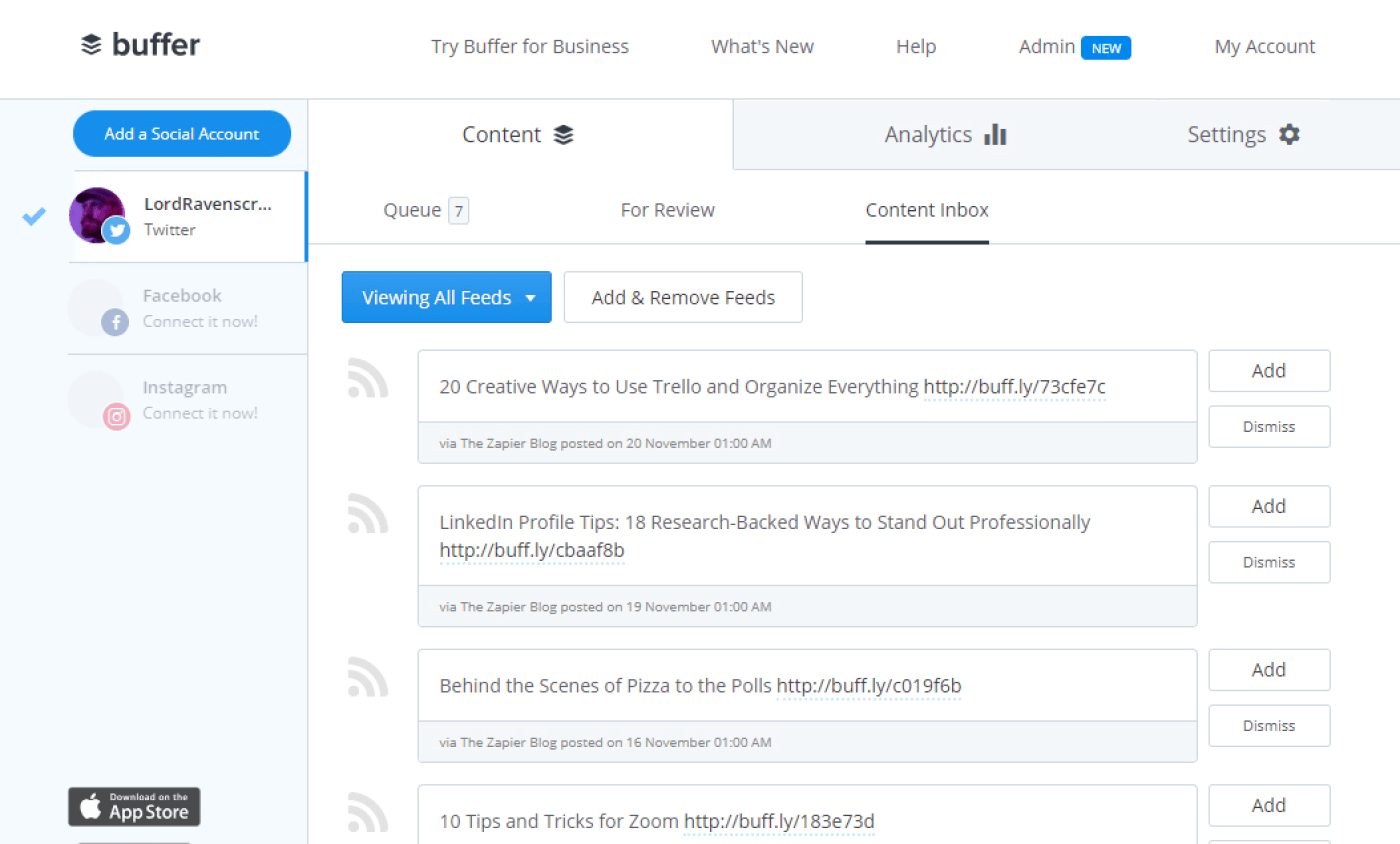 Buffer is an easy-to-use social media posting platform that enables you to share your brand's narrative and generates a lot of engagement thanks to its effective publishing and analytics features. Although Buffer has a free version, it might not be suitable for corporate requirements. To fully utilize its commercial version, you can add other functions like Buffer Publish and Buffer Analyze.
Pros
You can manage everything from the cloud, so you don't need to save anything.

You can run the application manually or automatically.
Cons
There are numerous flaws in the mobile version.

Buffer structure is somewhat perplexing and results in spending much additional money. It has separate subscriptions for publishing, analytics, and responding. So, be ready to pay a substantial sum if you want to handle everything under one roof.
Conclusion
Cross-posting relieves the burden of producing original content for each site separately. You should know how to repurpose your content for various audiences on different platforms in the most effective way possible.
Your material will be more exposed and will thus reach a bigger audience if you consolidate your whole content plan and strategically place it. This makes it possible for your brand to gain popularity across a broader range of demographics.
It also enables you and your team to use this time to concentrate on developing more profitable campaigns and concepts.