Welcome to the world of LinkedIn, where professional networking and opportunities abound. You might wonder how to use LinkedIn as a guest or whether you can tap into this vast resource without creating an account. Good news – you can!
This article will walk you through everything you want to know to harness the full potential of LinkedIn as a guest user. No sign-up is required! Whether you want to discreetly explore career options, research potential connections, or access valuable information, we've got you covered.
View Profiles Without an Account
LinkedIn profiles are like digital business cards. They provide valuable insights into a person's professional journey, skills, experiences, and connections. Luckily, even as a guest user, you can access these profiles and get a glimpse of what they offer. Plus, you can apply for jobs as a guest user!
Here's how:
Navigate to LinkedIn: To begin your journey as a guest on LinkedIn, open your web browser, and in the address bar, type linkedin.com.
Harness the Power of Search Engines: If you're someone who prefers to keep your online activities diversified, search engines like Google can be your allies. Simply enter the name of the person you're interested in, followed by "LinkedIn" in the search bar. For example, if you're searching for John Doe, you'd type "John Doe LinkedIn".
Public vs. Private Profiles: A crucial factor to understand is that not all LinkedIn profiles are public. Some users may have opted to keep their profiles private, restricting access to only those who are connected with them. However, many profiles are set to public by default, meaning you can view them without the need for an account.
Unlock Profiles: When you see a profile link either in your search engine results or within LinkedIn itself, click on it. As a guest, you'll be able to view the profile, gaining valuable insights into the person's professional background and connections.
Exploring Limited Information: But remember that as a guest, you won't have access to all the information available on a LinkedIn profile. Some users may choose to hide their contact details, educational history, or certain sections of their profiles from non-members. However, you can still gather a significant amount of information, such as work experience, skills, and endorsements.
Private Mode for Browsing: If you're concerned about leaving digital footprints, consider using your browser's private or incognito mode. This can help you browse LinkedIn profiles without cookies or search history affecting your experience.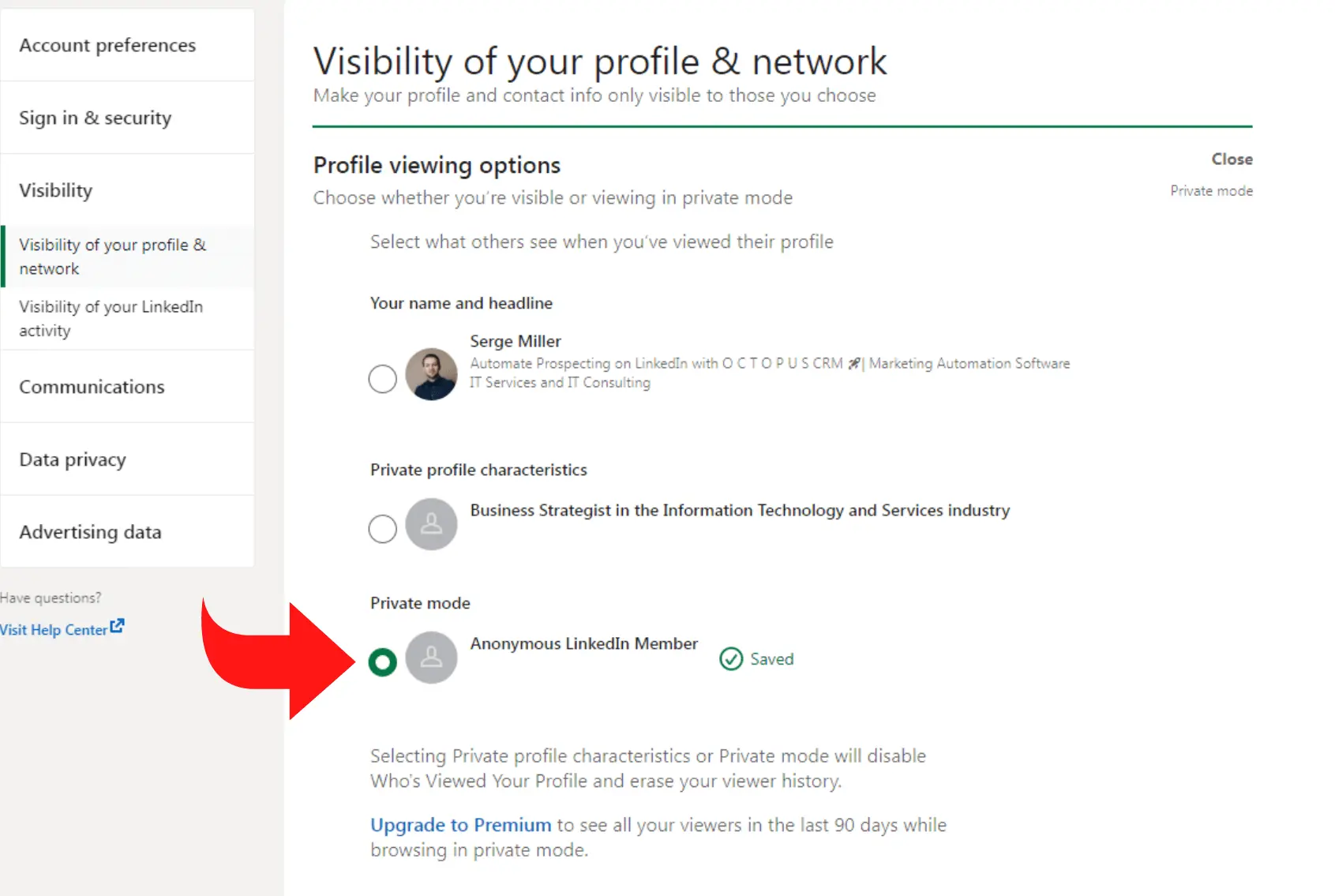 Understanding Profile Views: LinkedIn provides users with notifications when someone views their profile. As a guest, your profile views are anonymous, so the person whose profile you visited won't know you've checked them out.
LinkedIn Premium Profiles: Some LinkedIn users have Premium profiles, which offer enhanced visibility and additional features. As a guest, you won't be able to see these premium features, but you can still access the basic information available on their profiles.
Apply for jobs: As a guest on LinkedIn, you can apply for many jobs without needing to create an account. Simply click the "Apply" button on a job posting and choose "Apply on company website" or "Apply directly on company website" to start the application process on the company's site. However, if the "Apply" button lacks an arrow icon, you'll have to sign in or create an account to apply for that job.
So, as you can see, viewing LinkedIn profiles without creating an account is straightforward. Whether you're doing lead prospecting, looking for potential job candidates, or simply satisfying your curiosity, LinkedIn as a guest user opens up a world of professional possibilities.
It's important to note that as a guest, you won't have access to all the information. Some users choose to hide their contact details or certain sections of their profiles from non-members.
Wondering how to create a LinkedIn account? Read our detailed guide on how to set up a new LinkedIn account.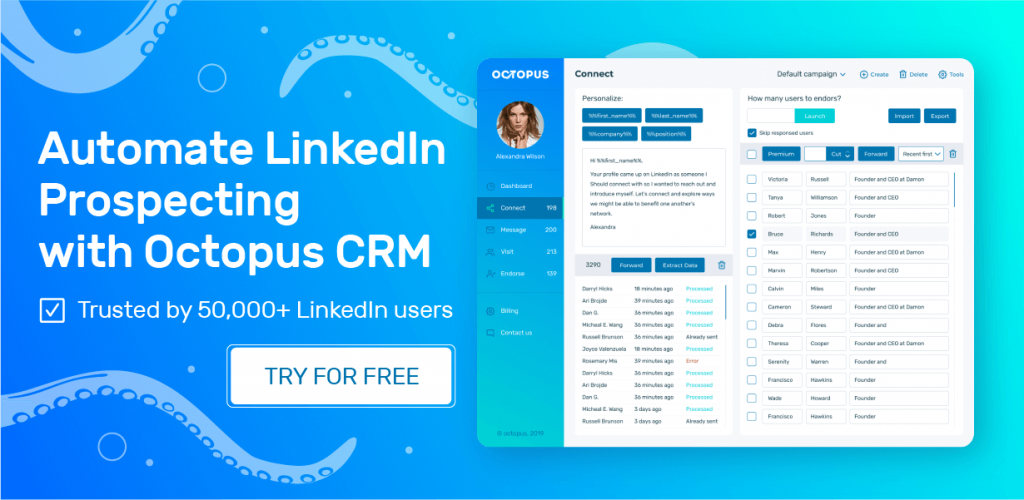 How to Search for Users Without Having a LinkedIn Account
LinkedIn's search function is a goldmine for discovering professionals, companies, and opportunities. Even without an account, you can leverage this feature to find and connect with individuals or organizations.
Here's a step-by-step guide on how to browse LinkedIn profiles anonymously:
Access LinkedIn: Visit linkedin.com.
Spot the Search Bar: At the top of the LinkedIn homepage, click on People, and you'll see a search bar. It's your gateway to finding individuals on LinkedIn. Simply type in keywords that relate to the person or organization you're interested in. For instance, if you're on the hunt for Jessica Byrd in New York, type the first name as Jessica and the second name as Byrd in the search bar.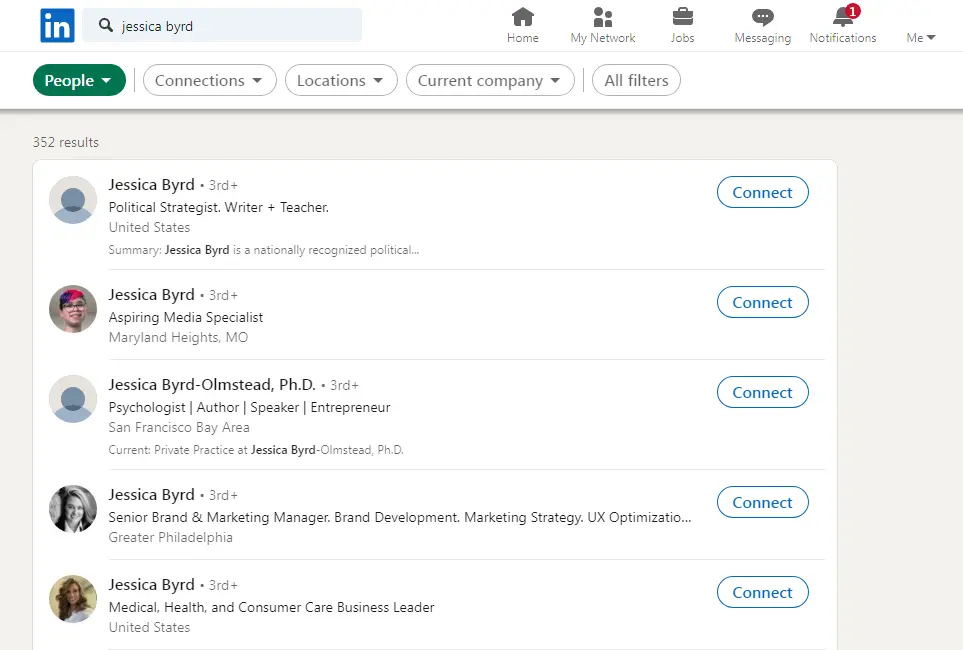 Click Away: Browse through the search results, and when you come across profiles that pique your interest, click on them. As a guest, you'll have limited visibility, but you can still gather valuable insights.
Connect (Almost): While you can't send connection requests as a guest, you can take note of the profiles you want to connect with and create a LinkedIn account later to make those connections.
Alternatively, you may want to search for LinkedIn users through search engines like Google. You can do this by typing a query like "site:linkedin.com/in 'Person's Name'" (e.g., "site:linkedin.com/in 'Shubham King'") in Google.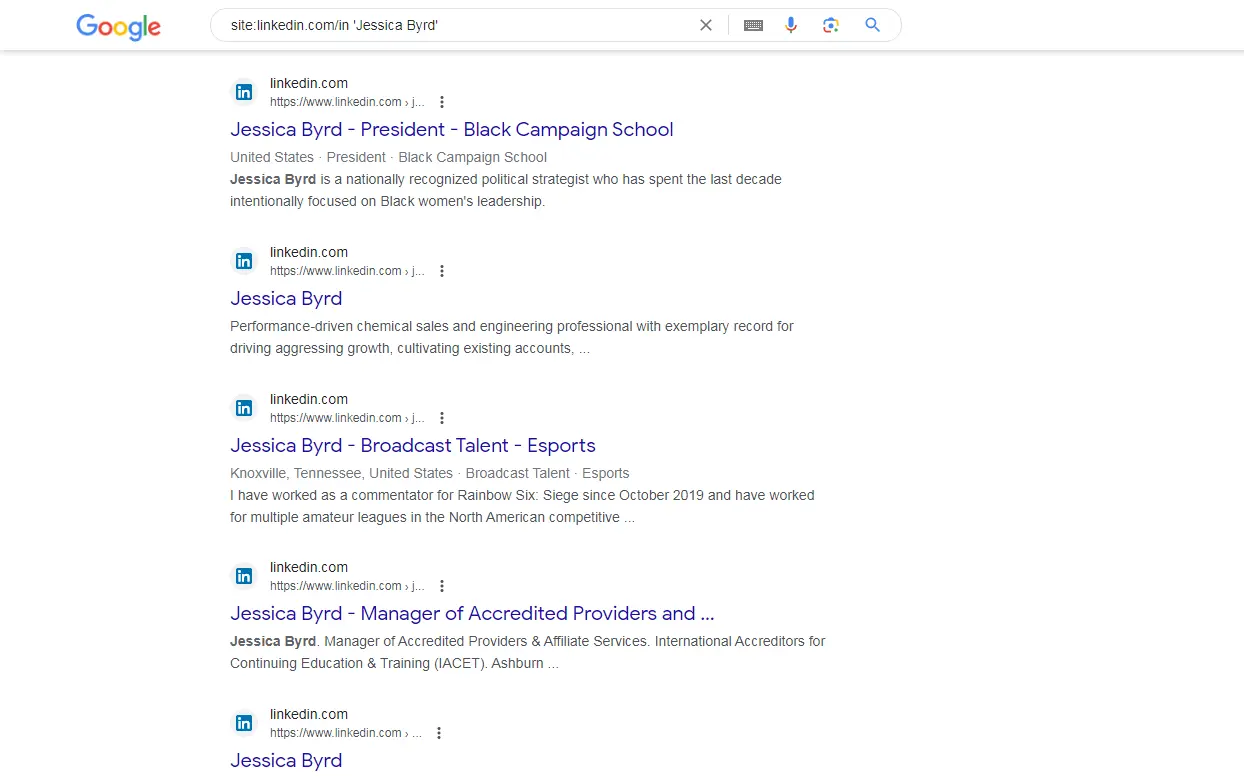 Once you've located the desired profile URL, click on it, and you'll see the basic information available on the profile.
That's all there is to it! By following these steps, you can view a LinkedIn profile anonymously without the need of the new account.
Want to view your LinkedIn profile from other users' perspectives? Explore how to view your profile as others see it.
Additional Features for Guest Users
LinkedIn offers a few more features to guest users to enrich your experience:
Read LinkedIn Posts: You can search LinkedIn posts as a guest user. No need to create an account! What's more, besides accessing LinkedIn posts and updates shared by LinkedIn members, you can read articles on LinkedIn as a guest user. This is an excellent way to stay informed about industry trends, job opportunities, and professional insights.
LinkedIn Learning: Guest users can explore LinkedIn Learning courses that are available to the public. These courses cover a wide range of topics, from technical skills to soft skills, and can be a valuable resource for your professional development.
Conclusion
Congratulations! You've now learned how to search people as a guest user on LinkedIn. You can now explore profiles, search for professionals and companies, and access a wealth of information without the need to create an account.
Whether you're seeking a new job, researching potential business partners, or simply staying informed about your industry, using LinkedIn as a guest is a great way to try things out. So, start exploring, and make the most of this invaluable platform, even without a LinkedIn account.