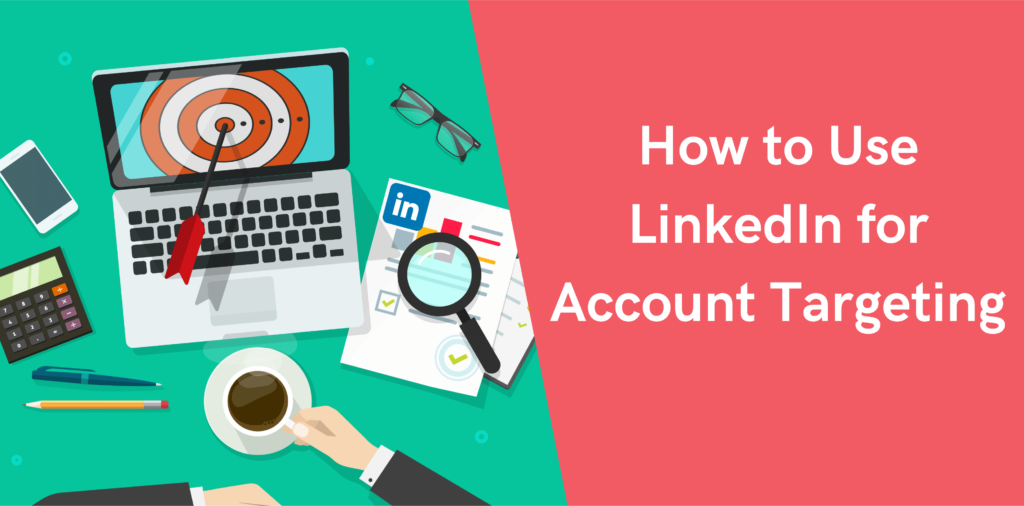 How to Use LinkedIn for Account Targeting
When designing a marketing strategy, using targeting to reach out to a specific account or group of accounts can deliver impressive results. 
LinkedIn is the ideal platform to do this. 
Not only is LinkedIn a highly effective sales platform, the data and tools available make it so much easier to target accounts and track results. 
By using LinkedIn tools to carefully direct sales and marketing efforts in this way, you can increase leads, conversions, and revenue. Plus, it makes it much easier to measure results. 
In this blog post, we'll be talking about how to use account targeting and account based advertising to achieve your desired results. 
What is LinkedIn account targeting?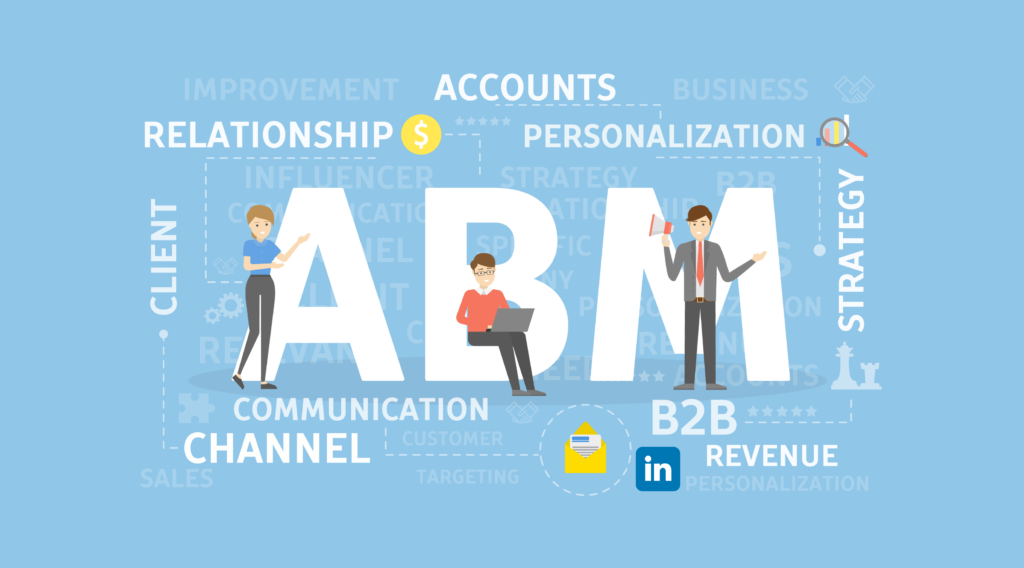 Account-Based Marketing (ABM) is such an exciting concept, and is quickly becoming an incredibly popular outreach strategy among digital marketers. 
ABM advertising targets specific accounts or groups of accounts. This ensures marketing resources are directed in a way that boosts engagement and achieves a higher revenue in a shorter time. 
By identifying key prospects and customizing marketing and messages to the target accounts, online businesses can achieve more engagement and better ROI. 
It also means that, when engaging with specific accounts, you can be fully informed on how your ads can solve their pain points and concerns. 
The best ABM strategies for LinkedIn 
ABM allows marketing and sales teams to identity key prospects and create specific campaigns and messages. This helps you use outreach in a way that maximizes sales opportunities. 
One effective ABM strategy involves delivering specific marketing to large, high-quality prospects. You might choose one senior member of the sales team in each business. 
This strategy works well, as you focus on a handful of accounts that have been identified as being strong opportunities for sales and business growth. 
Alternatively, you might decide to target a larger group of accounts that share common characteristics – such as industry, location, or business size. 
Again, you can create marketing campaigns that target key decision makers for these accounts. This approach is more scalable, especially in the long term. 
The benefits of using LinkedIn Matched Audiences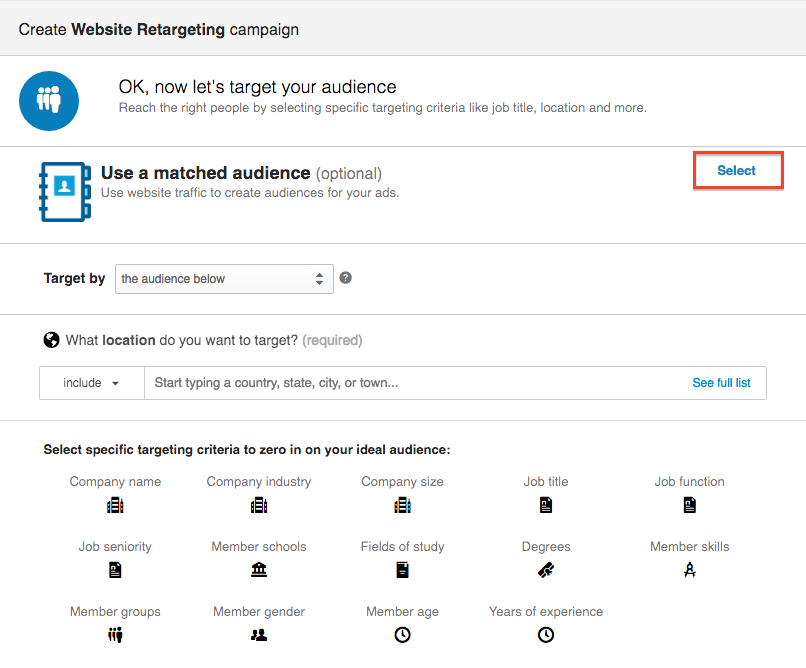 LinkedIn Matched Audiences is a great tool. It allows users to upload a target account list of audiences to LinkedIn, making it easier to use named target marketing. 
Some of the key features of the tool include: 
Target relevant accounts:

with this tool, you can clearly define your target audiences and deliver relevant adverts, marketing campaigns, and content based using LinkedIn data. 

Customize your audience:

You can build customized audiences by uploading contact information from your contact management platform. 

Manage your prospect

s: With this tool, you can easily manage your matched audiences in one place. This makes it easier to target prospects with specific, targeted content. 
When using this tool, you can segment your accounts easily to fit the type of content you're using and tailor your advertising efforts depending on the industry, and the pain points of the prospects you're targeting. 
This means you can use LinkedIn data to market to the most suitable audience – which might be accounts similar to your current customers or your existing target accounts. 
Tips for using account targeting effectively
LinkedIn is a great platform for outreach. And, by using account targeting advertiser software, you can unlock the full potential of ABM. 
To do this, it's important to use the right techniques to ensure maximum effectiveness. Here are some ABM best practices to consider: 
1. Connect with your CRM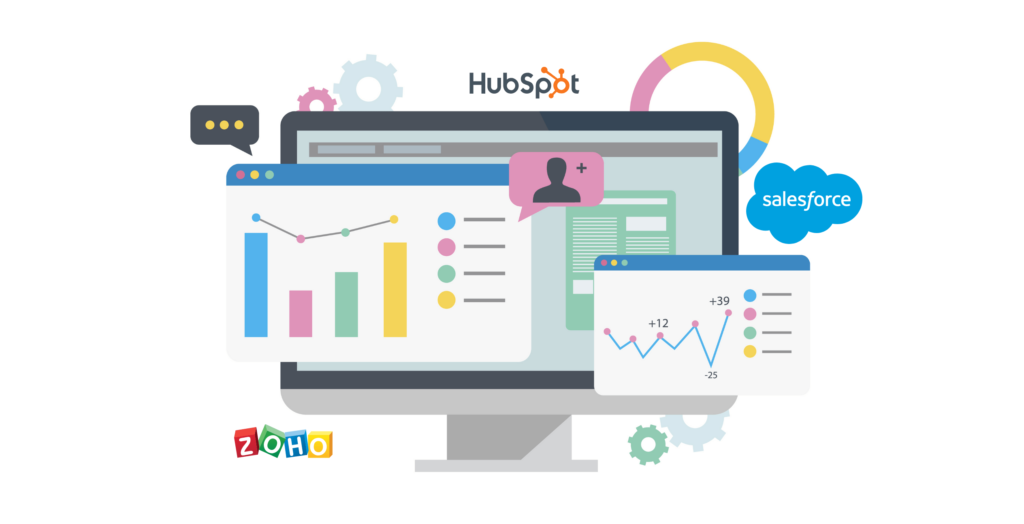 When using LinkedIn ads, having a CRM integrated can make the process much more effective. And, if you're using account based marketing, this is even more important. 
As all leads are different, separating accounts properly and finding the best market based companies can save you a lot of time when implementing your ABM strategy. 
By sending leads directly into your CRM, you can ensure these audiences are correctly segmented into your LinkedIn ads, which is particularly helpful when targeting specific accounts. 
2.  Utilize Content and Sponsored LinkedIn ads
Another great way to utilize the full power of account based marketing is to use sponsored content, ads, and InMail messages. This can boost your updates to the top of the target ABM list. 
When your delivering content to your target audience, using sponsored content can make your posts more visible by using LinkedIn retargeting alongside your account targeting. 
Another way you can do this is by using sponsored InMails. This works well, as long as your messages are high-quality and add value for the target business account. 
3. Watch analytics and A/B Test 
Once you've generated your content, it's important to monitor your analytics to maximize your results. You can also use A/B testing to make sure you're using the most effective content. 
A/B testing can be used on your ABM strategy to see which method is getting the best results. Just make sure you track each option, then consider switching to get the best performance. 
Conclusion
ABM is a highly effective marketing strategy – and LinkedIn is the perfect social media platform to leverage the many advantages of it. 
LinkedIn has a large network of professionals. Plus, it has lots of additional tools and features that can be utilized. 
When using ABM on LinkedIn, you are able to prioritize accounts, identify the best people to target, and deliver the best and most suitable content to them. 
This is a great way to drive sales and engagement for your business – and it's very scalable!