You can fall behind on LinkedIn if you don't optimize your profile according to your business needs. The excellent professional platform is about making connections that can benefit your brand by generating the right leads for your services or products.
The more connections you make, the more people visit your site to check or explore your products. However, not having a LinkedIn account with lots of connections means doing a lot of work on your own. Most of the time, it's difficult for entrepreneurs to spend hours on LinkedIn accounts to find connections.
You're mistaken if you think there is no way around it. If you can't spend a lot of time making connections for your LinkedIn account, you can BUY them. These accounts already exist on LinkedIn. All you need is to find the accounts that fit your business or industry needs to create an established profile on LinkedIn in a short time.
 Let's get into the details to learn how you can buy LinkedIn accounts.
Why Do You Need to Buy LinkedIn Accounts?
Sometimes, incentive is essential if you want to achieve the desired results. Many people use LinkedIn worldwide to find the best jobs or market their businesses. A LinkedIn account with a good number of connections can benefit marketers and job seekers in many ways.
It is especially true if you're a startup and need to expand your network in a short time. Buying LinkedIn accounts can give your business a competitive advantage over potential competitors. Becoming proactive with your LinkedIn account is the best way to find potential clients while saving on your marketing budget.
Still wondering why you need to buy LinkedIn accounts?
LinkedIn is an excellent way to grow your network of professionals within the industry. The platform allows you to find various job opportunities, add connections, and post status updates.
LinkedIn is a great place to obtain potential leads for the business, so ensuring a strong LinkedIn presence with plenty of connections is important to get ahead of competitors. It helps advance your professional career by making connections with like-minded people.
Hundreds of organizations use LinkedIn worldwide to build networks. You can connect with them by buying LinkedIn accounts.
LinkedIn automation software such as Octopus CRM can automate tasks and you can completely transform or upgrade the lead generation funnel while retaining control over your LinkedIn account.
The right LinkedIn automation tool helps you automate personalized professional messages on LinkedIn. But, make sure you send these automated messages at specific intervals to mimic human action.
Don't worry if you don't understand networking, sales, or marketing on LinkedIn. We can help you find places to buy reliable and authentic LinkedIn accounts.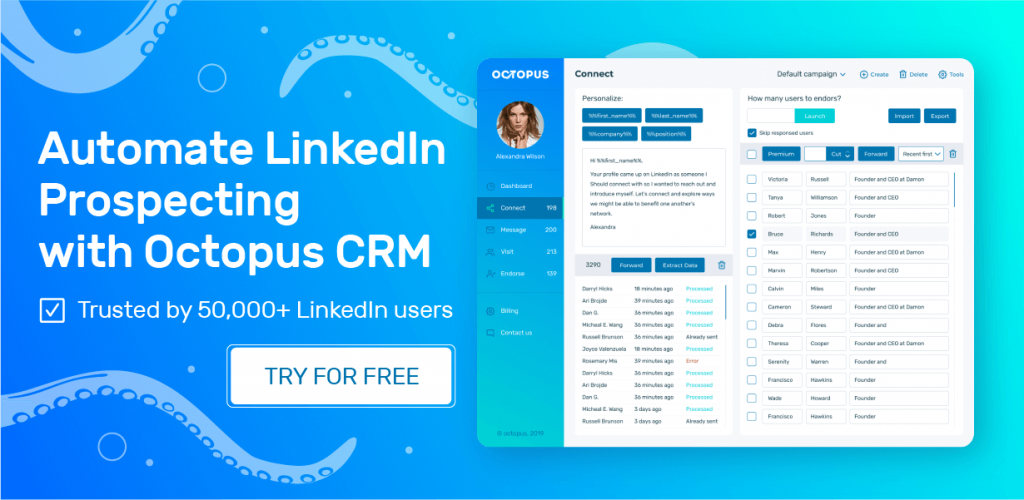 11 Best Places to Buy LinkedIn Accounts
ACC Farm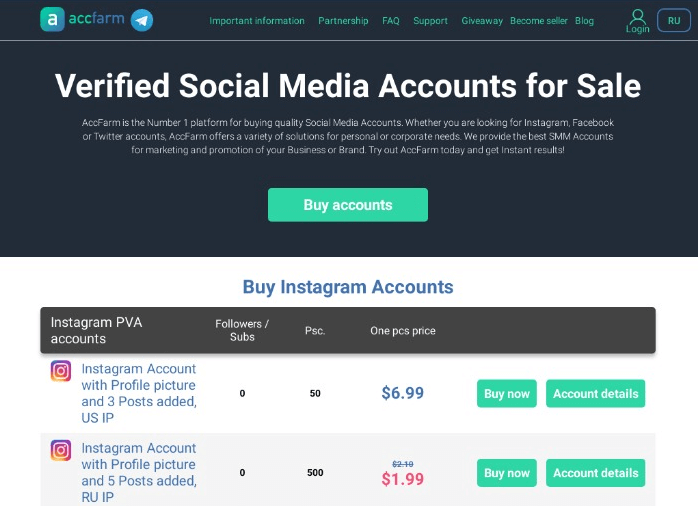 If you're looking for verified and freshly-purchased LinkedIn accounts, ACC Farm is a great place to start with. You can buy LinkedIn accounts from ACC Farm yourself or via your customers.
ACC Farm offers reliable and legitimate access to LinkedIn accounts with excellent packages customized for businesses that want to build their professional network, find new talent, or connect with potential clients.
ACC Farm, one of the most sought-after platforms to buy quality LinkedIn accounts, simultaneously gives you access to 500 profiles. The platform guarantees that the accounts are 100 percent registered and genuine.
That means you don't have to worry about using unauthentic LinkedIn accounts to grow business. The platform also offers excellent volume discounts if you purchase many LinkedIn accounts.
AppSally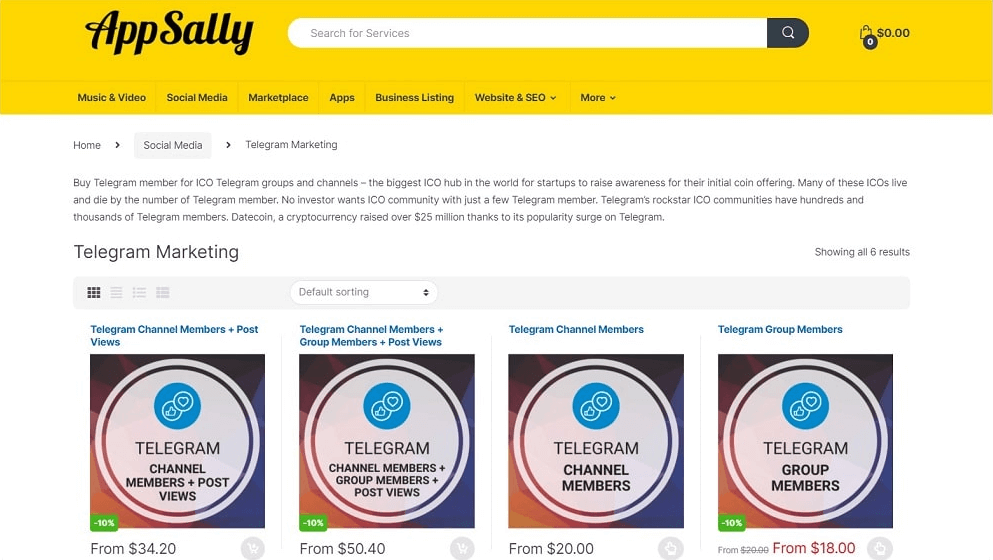 AppSally is the first choice of many quality companies as it's a credible platform to purchase LinkedIn accounts. Since 2001, AppSally has been a trusted forum for getting high-quality LinkedIn accounts. AppSally has been in the industry for years, so the website provides a vast collection of LinkedIn accounts.
The platform adds new businesses to its list every day. This ensures that you find your desired employee or business in AppSally's collection. Plus, the website has countless ratings and reviews. The reviews help you search about the company and get the insights you need to make an informed decision.
You can buy LinkedIn accounts after reading reviews to make sure that you're only connecting with premium companies. AppSally is also famous for its seamless 24/7 customer service. That means you can contact the AppSally representative directly if something goes wrong.
The customer service team will quickly resolve the problem. AppSally has discreet packaging for all orders to ensure that customers' personal information stays secure.
ACCS Market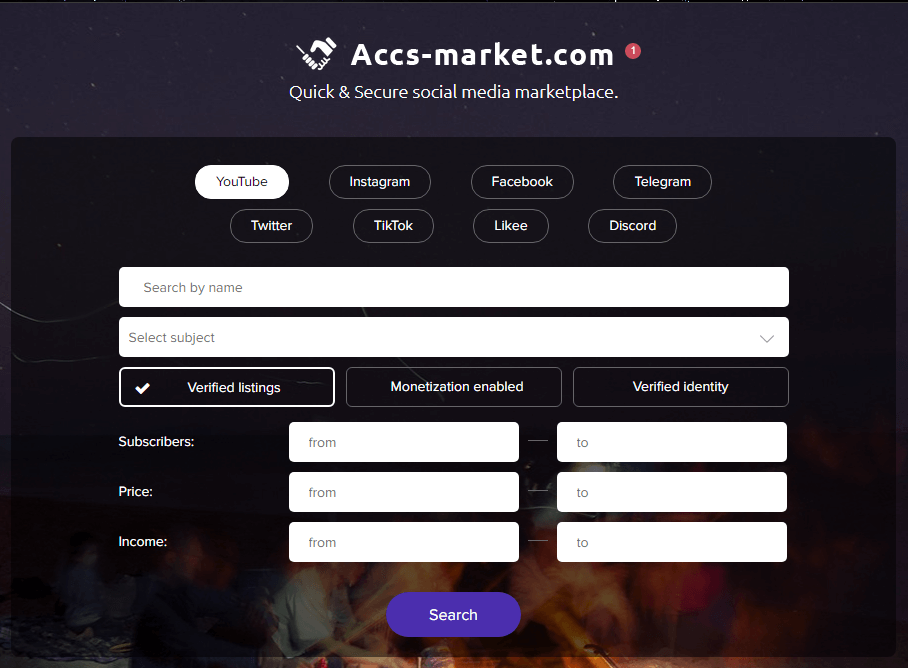 ACCS Market is another reliable platform to buy authentic LinkedIn accounts for your business network. It allows you to see and purchase accounts.
Like AppSally, ACCS Market works with a rating system with many verified accounts. The members verify the account through a business website, phone number, or email address.
The platform guarantees you offer reliable, secure, and safe accounts. Purchasing a LinkedIn account from websites such as ACCS Market ensures that it doesn't get flagged because of too many connections or planned posts. Because of this, ACCS Market is famous for offering premium quality and new LinkedIn accounts.
Moreover, ACCS Market boasts an extensive collection of qualified bidders that need professional and quality service providers keen on obtaining ethical deals.
Accounts Provider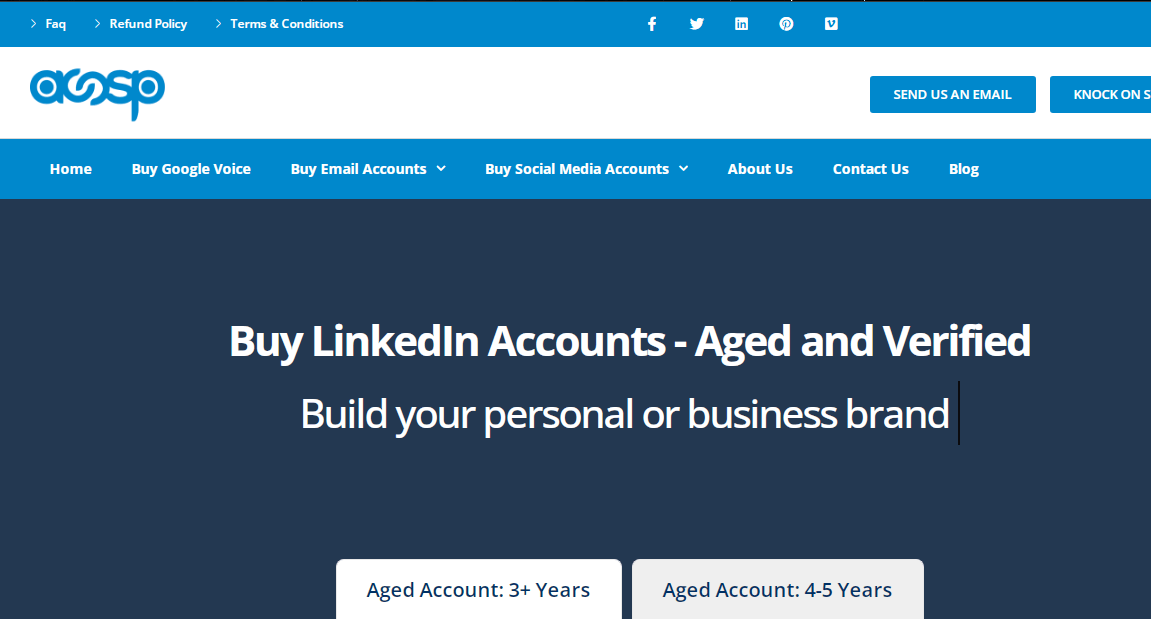 Accounts Provider is a dependable platform for buying high-grade LinkedIn accounts. If you're looking for the most authentic, genuine, professional, and high-quality accounts at a reasonable price, Accounts provider is the right option. The company has over 5 years of experience providing LinkedIn accounts to various companies.
Accounts Provider has 100 percent genuine profiles with quality connections and photos. It doesn't end here as the platform refreshes and updates connections on an ongoing basis. Whether you buy ten LinkedIn accounts for $100 or fifty for $1, you get personalized profiles. 
If you don't want to buy accounts with low or fake scores from random providers, trust Accounts Providers to build your profile or expand your network quickly. The platform offers bulk packages for $5 as well.
SMM Shops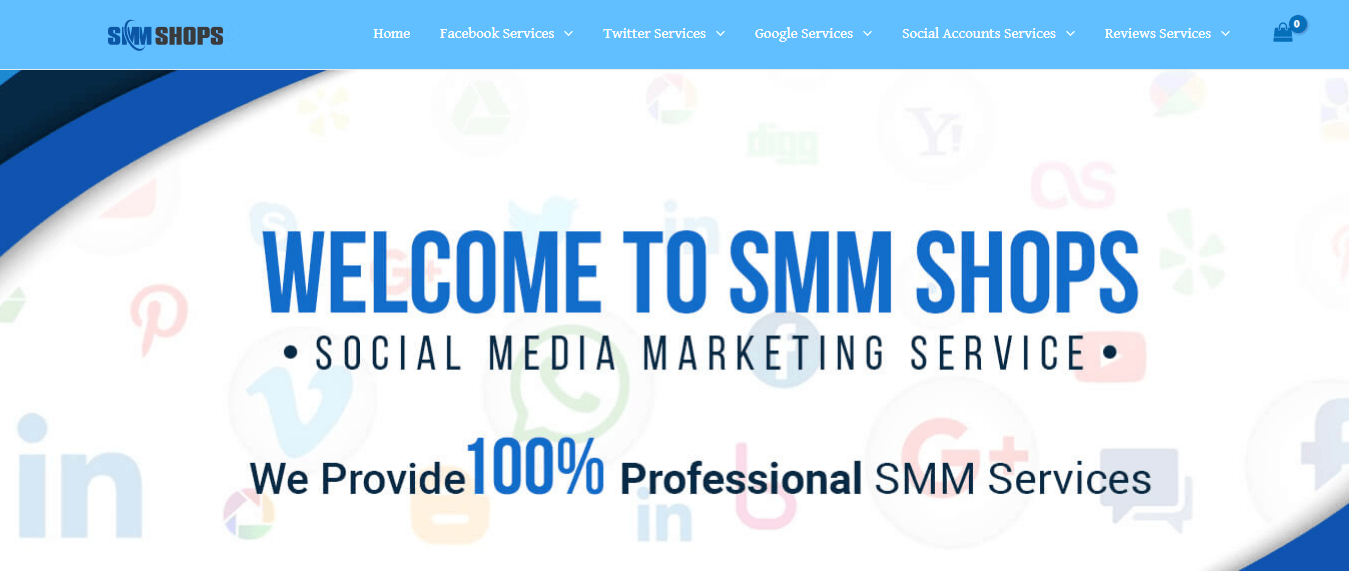 Do you have a limited budget to spend on the LinkedIn account? SMM Shops is one of your affordable options. This reliable LinkedIn account provider can offer authentic accounts for just $20. However, if there is no budget limit, SMM Shops have LinkedIn accounts worth $200.
With its four years of experience in the field, SMM Shops has become a reliable source to buy LinkedIn accounts. Every account has an actual IP address and 100 percent unique profile photo. It sources accounts from America or the UK. You can buy multiple old and new accounts from SMM Shops.
SMM Services Buy

SMM Services Buy is an eCommerce store that sells high-quality LinkedIn accounts. The trustworthy online store has a reputation for selling genuine and 100 percent LinkedIn accounts. It has various packages to help businesses select one that suits their needs.
SMM Services Buy is an excellent option if you need more than one LinkedIn account or want to make multiple profiles to grow your network instantly. For instance, you can use students' profiles to gain experience or business profiles to make new contacts.
Bulk Accounts Buy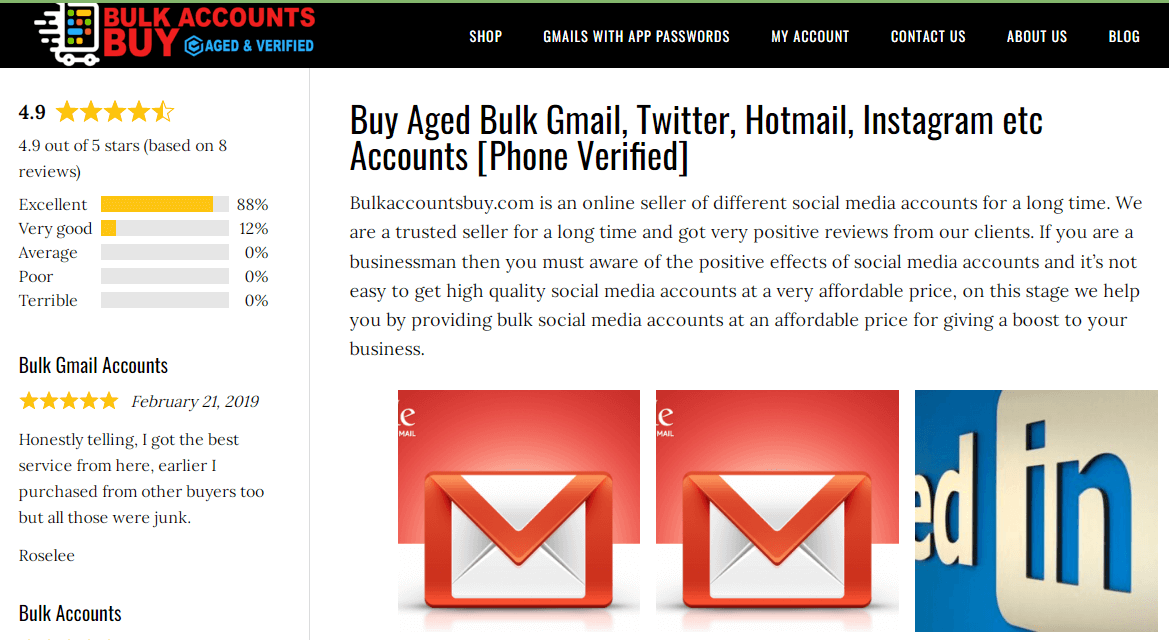 As the name suggests, Bulk Accounts Buy offers you LinkedIn accounts in large quantities. It has many LinkedIn accounts, from high-quality verified accounts to primary ones.
If you're looking to purchase hundreds of LinkedIn accounts at the same time without any wait or lengthy process, Bulk Accounts Buy is an easy solution.
The LinkedIn accounts from this platform help promote your business, startup, or blog on the network. You can buy your desired LinkedIn accounts through a simple process.
Soclikes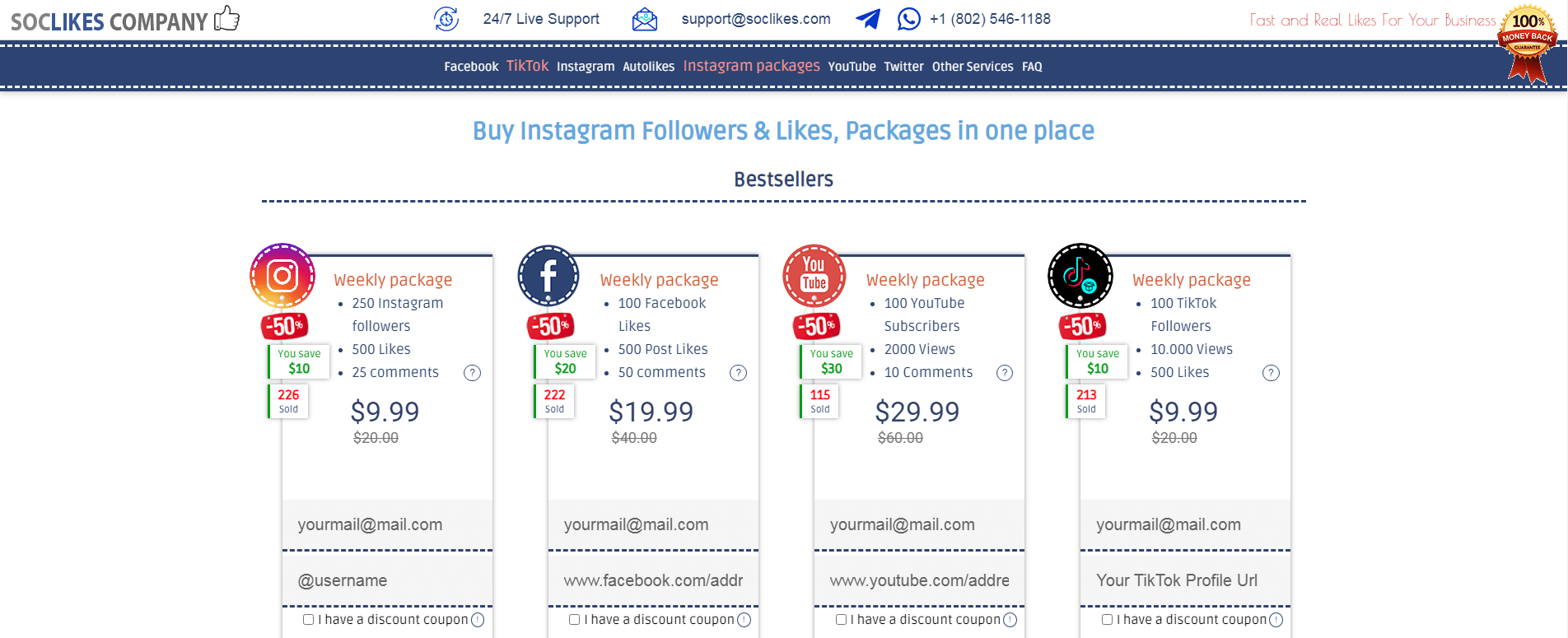 Soclikes is your go-to option for large-scale, authentic followers or LinkedIn accounts for building a vast network. The platform has a dedicated and professional team willing to help you 24/7 if you experience any problem related to your LinkedIn accounts.
You can find many buyers on Soclikes who met their targets after buying LinkedIn accounts from Soclikes. It is an easy-to-navigate platform with tons of great features on the site to help businesses find what they need to boost their connection network.
In addition to LinkedIn accounts, Soclikes offers businesses discounts for bulk orders and valuable ways to avoid online scams.
UseViral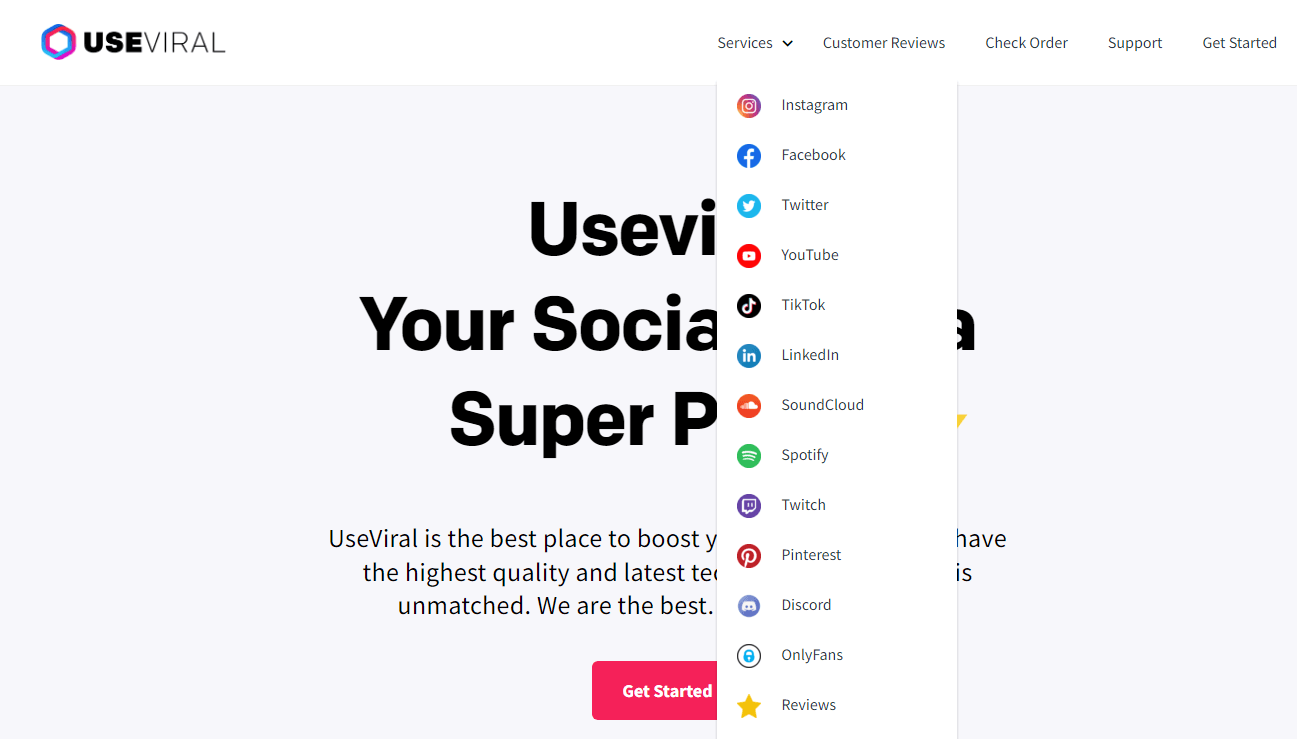 UseViral is typically a social media marketing company that also provides businesses with authentic, premium-quality LinkedIn accounts. Its guaranteed safety and satisfaction make it one of the best platforms to purchase LinkedIn accounts.
UseViral aims to help small and big businesses build instant connections on various social media sites. The platform doesn't compromise on the quality and ensures to provide LinkedIn 100 percent original and legitimate accounts. These accounts can grow your network of potential customers in no time.
Safety and security are the best features your business can benefit from when buying LinkedIn accounts from UseViral. You don't have to worry about the annoying account police with UseViral.
Z2U

Z2U is gaining popularity among businesses for its genuine recent members and an extensive collection of LinkedIn accounts. With its 800K+ communities and more than 6 million registered members in over 180 countries, Z2U is a top-rated place to get LinkedIn profiles.
There are numerous reasons a business should buy social media accounts from a reliable provider like Z2U. Its best price is one reason that makes it the first choice among many small businesses. The platform only charges a $10 fee and offers you a 50 percent discount on each purchase.
With offers like these, you can save money, time, and effort you spend finding potential connections on LinkedIn. Plus, Z2U LinkedIn accounts come with a full cash refund guarantee. You can receive a full refund if there is any incident of theft or loss related to your LinkedIn accounts. However, be sure to avail the offer within two weeks of your purchase.
So, Z2U is a secure place if you want to build your LinkedIn network in the fastest and easiest way. It helps improve the visibility of your LinkedIn profile and makes it stand out among competitors with a huge friend count and hundreds of connections.
Z2U is the right platform to get a competitive edge within your niche.
Mr. Insta

Lastly, Mr. Insta is another well-established and trustworthy company with a reliable 5-year track record of Linked account selling. The platform has a wealth of experience collecting professional teams from diverse fields.
Unlike other Linked account providers, Mr. Insta doesn't trade fake and fabricated profiles with fake likes. The company's primary goal is to provide businesses with quality and credible services at affordable prices.
It offers various services in addition to LinkedIn accounts that start at $5. With Mr. Insta, you find real professionals with years of experience in their niche. The company is also excellent at getting state-of-the-art 24/7 customer service, transparent infrastructure, and business practices. Also, you can get an experienced crew always willing to support your business.
The maximum cost of a LinkedIn account on Mr. Insta is $5. It takes only 24 hours to deliver.
Conclusion
Whether you want to boost your business's marketing strategy by making LinkedIn connections or need LinkedIn accounts to generate leads, these places can help you buy 100 percent genuine LinkedIn accounts. The pre-existing connections from these platforms can take your business a long way.
Avoid falling behind in the competition of building connections in the business world. Capitalize on these LinkedIn account platforms we've shared here and increase your network on social media sites.