Post-pandemic, many businesses have recognized the benefits of a hybrid working environment and now allow employees to work from the comfort of their homes. However, with the popularity of remote work, the need for professional remote tools has also increased.
To help maximize your business's performance and ensure remote workers remain in the loop, we've compiled a list of the top twelve remote tools. Let's dive in!
What Is the Importance of Communication in Remote Working
Clear and effective communication is essential for fostering an efficient and positive working environment — especially if you have remote workers. Most experts agree that seamless communication is vital in maintaining and improving relationships with staff members, buyers, and stakeholders.
Not only does it help build rapport among leaders and employees, but it also encourages teamwork and enhances productivity. However, cultivating a deep workplace relationship requires effort from both parties. Employers that invest time in starting and maintaining clear conversations can build trustworthy relationships, increasing productivity, output, and morale.
On the contrary, poor communication can negatively impact your brand's success and growth. It can ruin professional relationships, create unmotivated employees, uniformed staff members questioning their abilities, and boost turnover rates. 
While corporations with a hybrid work model or many employees often struggle to maintain effective communication, investing in the right tools can encourage collaboration. High-quality tools, whether the best project management tool or time management tool, can help build better, more efficient teams. According to recent data, one in every four companies uses project management tools to improve work efficiency. 
In addition, clear communication between team members can foster a positive work environment that inspires and engages employees to perform their best, mitigate the risks of conflicts, and help meet business goals.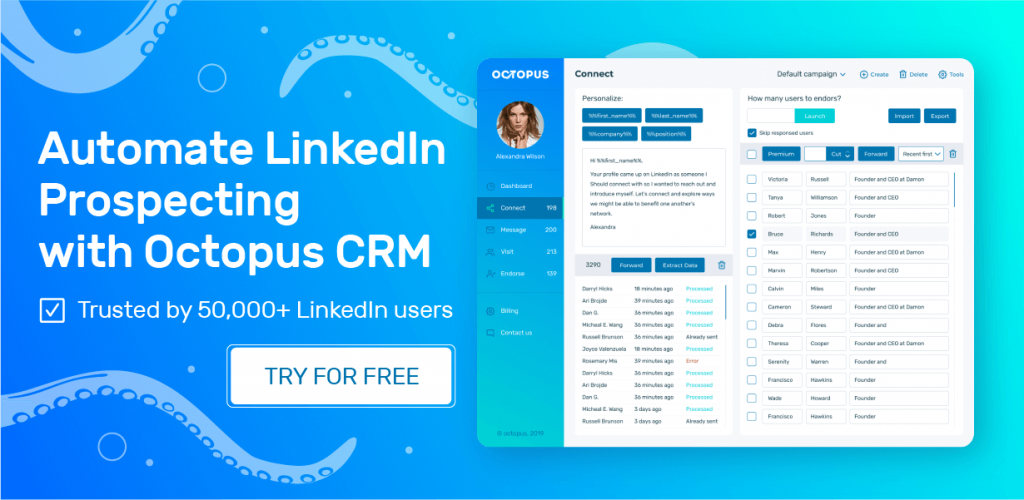 Tips For Effective Communication In Remote Work Setup
Some tips that can ensure effective communication among employees include:
Keeping In Touch
Just because you're not in a traditional office setting doesn't mean you can't stay in touch with employees! An excellent way to create a seamless communication strategy is by scheduling regular video or audio calls at a convenient time.
Although this can be a challenge when the team is dispersed around the globe, nothing is impossible in this advanced age of technology. 
Respecting Your Team Worker's Time
Among the top advantages of remote working is enjoying flexible work hours. However, this can also be exploitative if you start missing deadlines or show up to meetings late. Therefore, you must stay mindful of your team member's schedules and respect their time.
You must prioritize tasks; accordingly, not every item has to be dealt with urgently. For example, if an employee is in the middle of working, if the manager outsources an urgent task, it would disrupt the employee's focus. Therefore for this very reason, it is crucial to be mindful of the other employee's and co-workers' schedules in a remote environment. 
Listening to your co-workers while ensuring that everyone feels productive is a skill. Make sure you master the art by communicating with employees clearly while encouraging open dialogue. That way, you can improve your remote team's productivity and efficiency.
Read also: Why You Need Octopus CRM for Sales Teams
Top 12 Tools For Remote Work
Managing remote teams starts with selecting professional tools and software. With the right software, you can create a seamless communication path, from sending instant messages to video conferencing and cloud storage capabilities — all essential features for remote collaboration. 
Since everyone has distinct needs, remote employees might have to create their own workflows and processes. Therefore, you must consider your team's unique needs, size, and responsibilities while hunting the best tools to increase productivity. With a little hard work, you can find the best collaboration and time management tools that promote timely and efficient work schedules, where workers meet deadlines effectively.
Related article: How to Boost Productivity with CRM
Plus, the best video calls and screen-sharing tools can aid in holding hassle-free virtual meetings, discussing new tasks, or pinpointing areas of improvement. 
Now that we've discussed the various types of tools you can use, let's jump into the top twelve must-use software:
Google Drive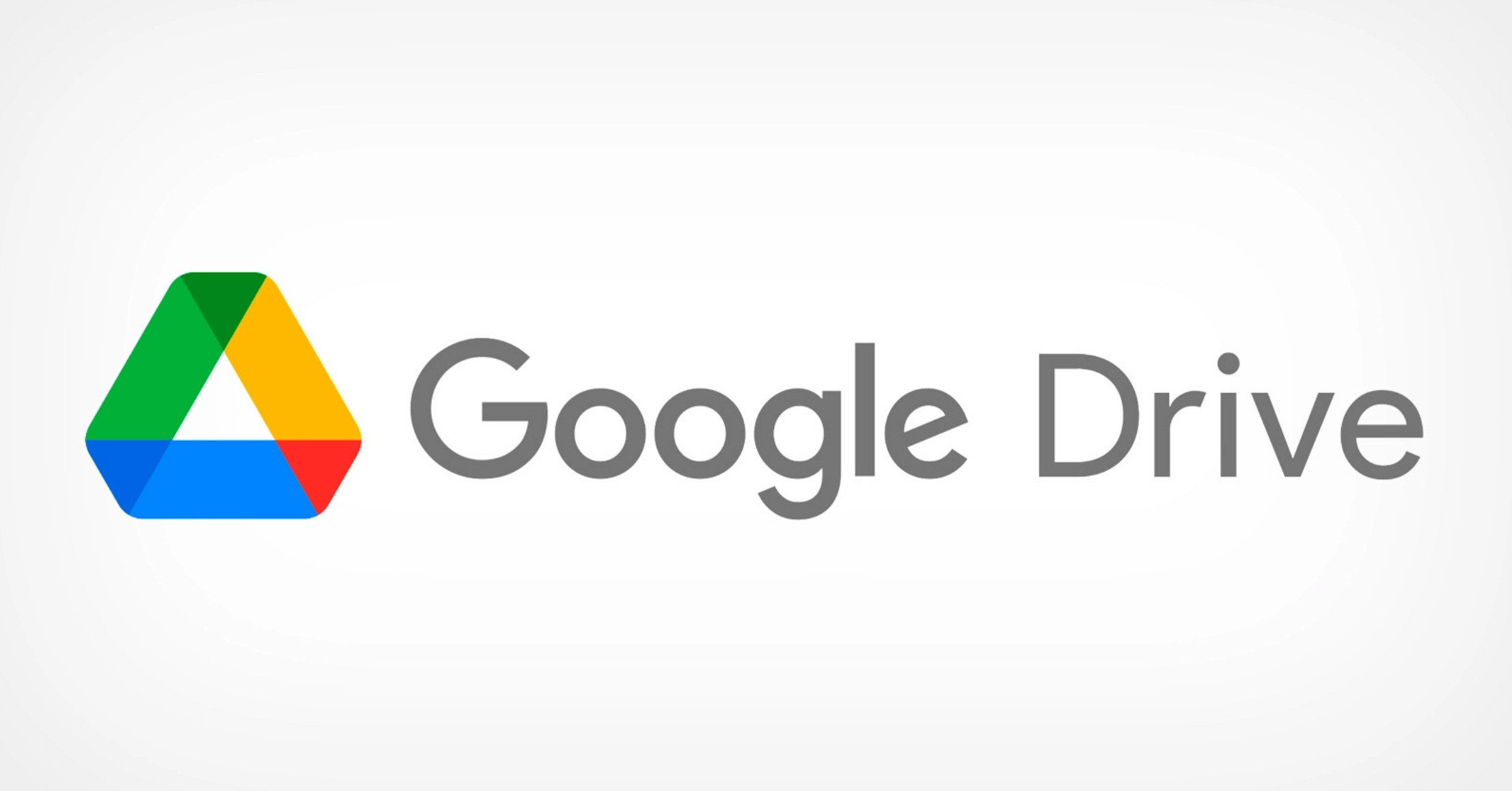 Google Drive is well-known as the best cloud storage service thanks to its ability to store files in one secure location. This high-quality cloud storage tool allows remote workers to share documents, spreadsheets, and presentations in a centralized location.
Furthermore, you can use it to report weekly metrics and sync drive files across devices. As a result, team members can view and update from work or personal computers/phones.
Zoom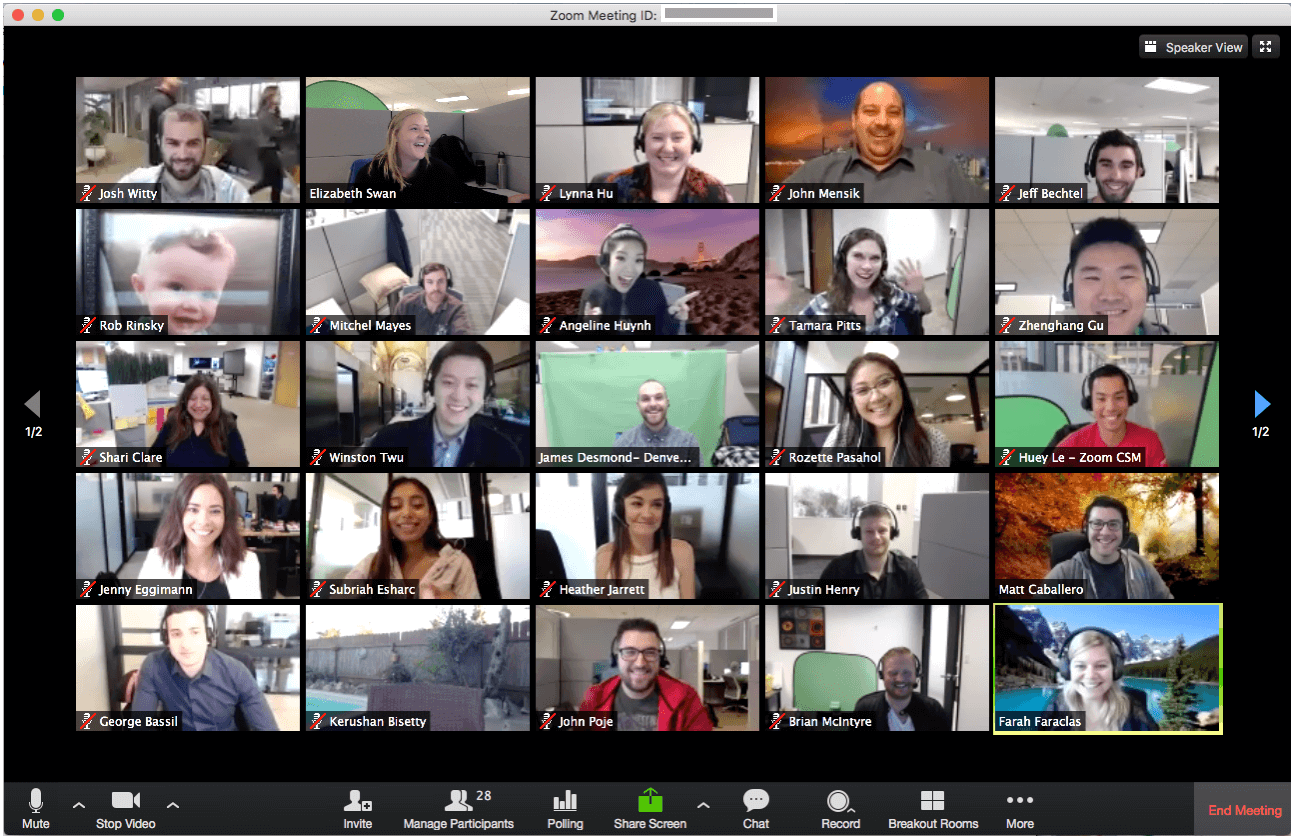 It goes without saying; Zoom is among the best business phone solutions, which is why most businesses and education institutions adopted the tool during the Covid-19 pandemic.  
With Zoom, you can host online meetings for your team, conferences, and webinars. However, the tool's biggest advantage is its sheer volume of add-ons and third-party app integrations.
Zoom recently increased the following services to its repertoire:
Adding conference room capabilities is Zoom Spaces

Zoom Events for neighborhood gatherings

A cloud-based customer support service called Zoom Contact Center
Microsoft Teams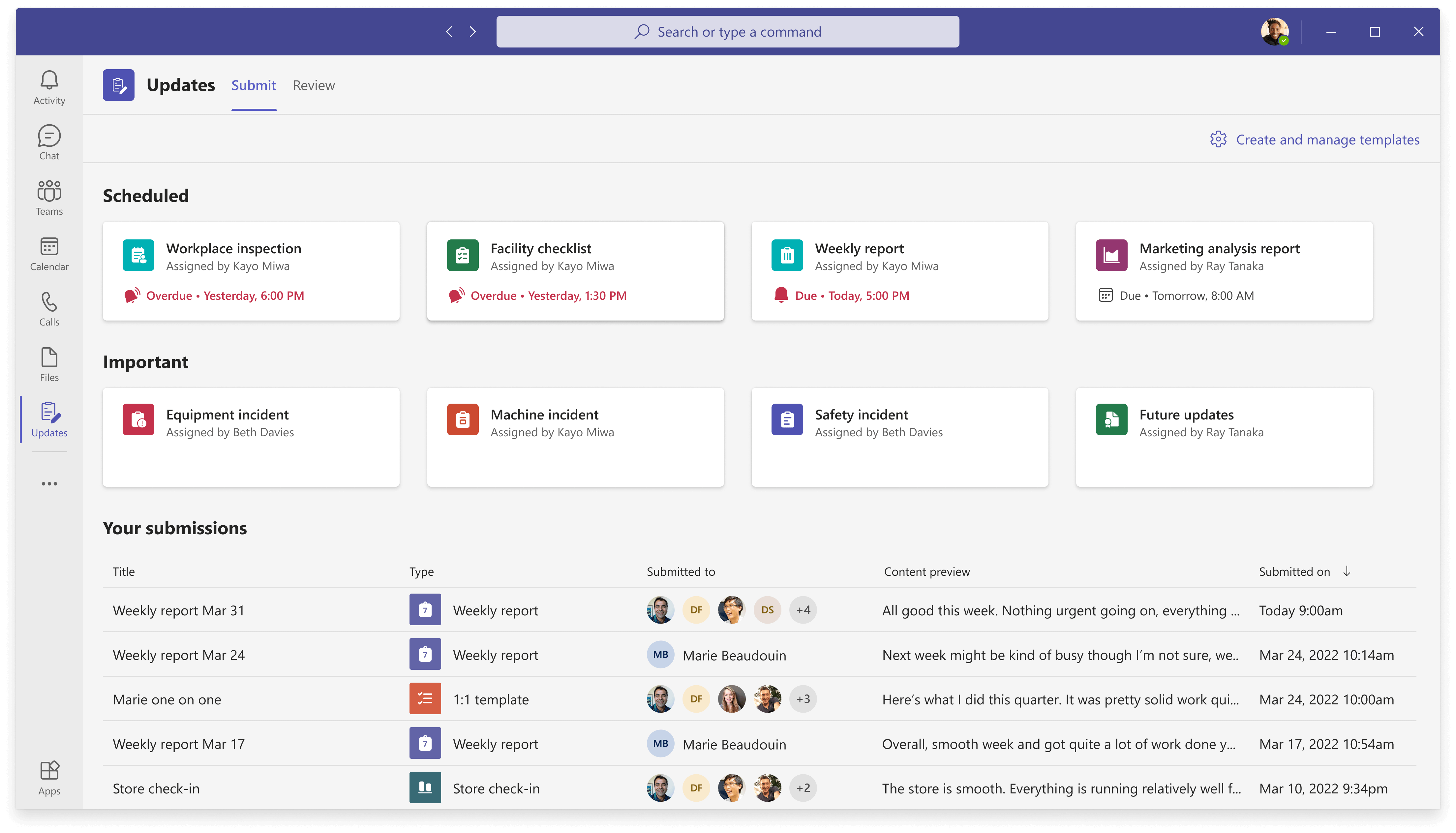 Microsoft Teams is another fantastic team communication tool that allows users to send and receive text messages and make and receive video and audio conversations. Among the best productivity tools, the video conferencing program boasts built-in meeting recording, chat, and background customization to enhance customization and productivity.
Microsoft Teams includes event support in addition to organizing team meetings like daily stand-ups. Up to 1,000 individuals can participate in interactive discussions you hold, and 10,000 people can watch your webinars.
Vowel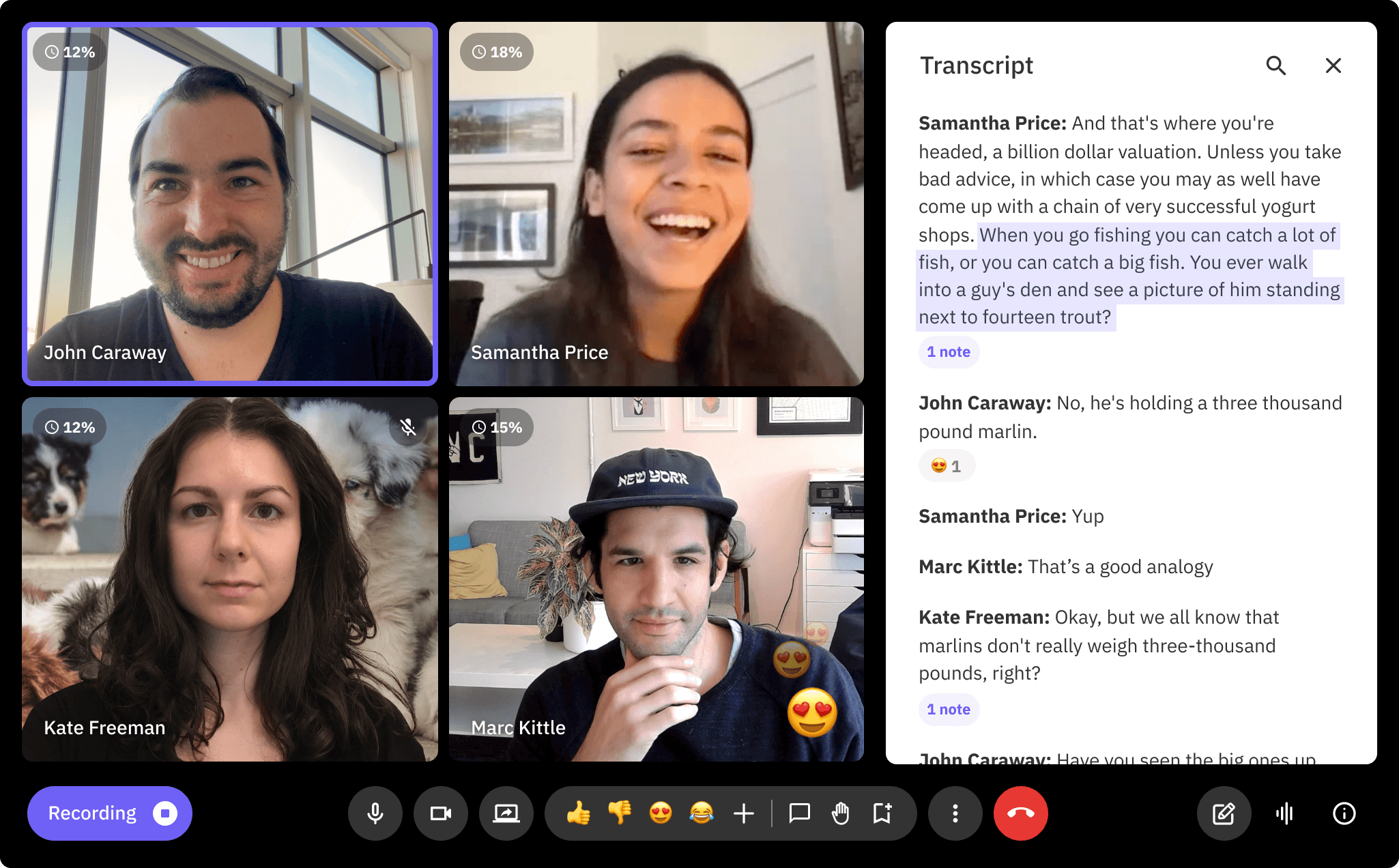 The vowel is among the best VoIP services, offering more functionality and benefits than standard tools. With built-in capabilities for meeting preparation and follow-up, it transforms your meetings into searchable, shared knowledge.
Showing up and speaking is only a small portion of running video calls- there's also. Creating a meeting agenda, assigning action items, and crafting meeting notes to ensure productivity. 
Instead of relying on third-party apps and integrations, Vowel offers a comprehensive set of tools. Thanks to its built-in agendas, shared notes, action items, cloud recording, automatic transcription, summaries, and search functionality;  the software acts as your one-stop shop for all conferences and meeting-related activities.
Proof Hub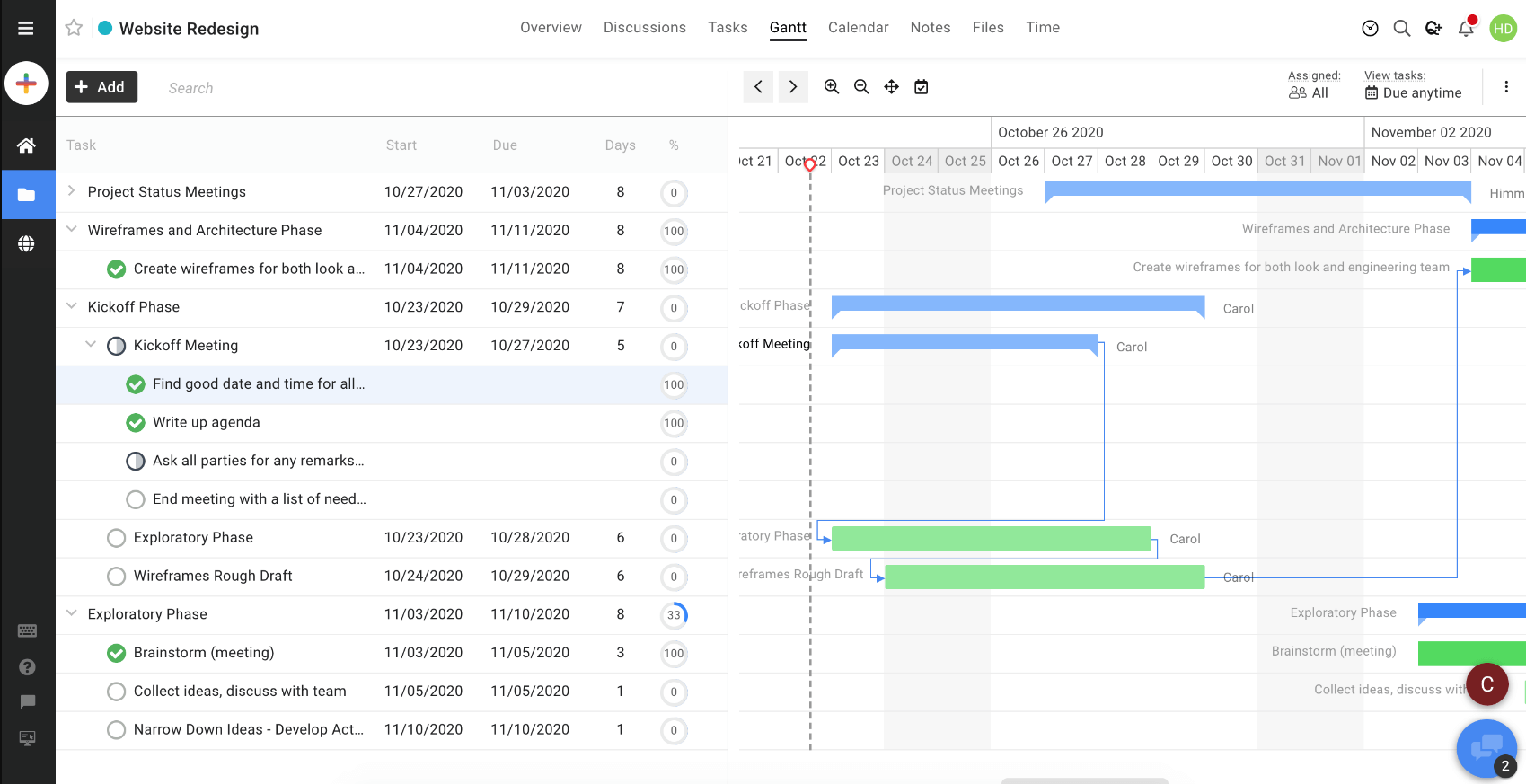 Popularly referred to as the best project management tool, ProofHub helps businesses view everything from one place. Through this fantastic software, clients and team members can interact with team members hassle-free.  
What's more? The fantastic tool allows you to take advantage of its online proofreading, chatting, conversing, and project management features. Consequently, you can cultivate a productive and efficient workplace where employees feel motivated, and leaders inspire.   
Therefore, if you aim to improve your project management game and enhance success, you'll want to add ProofHub to your stack of tools. 
Webex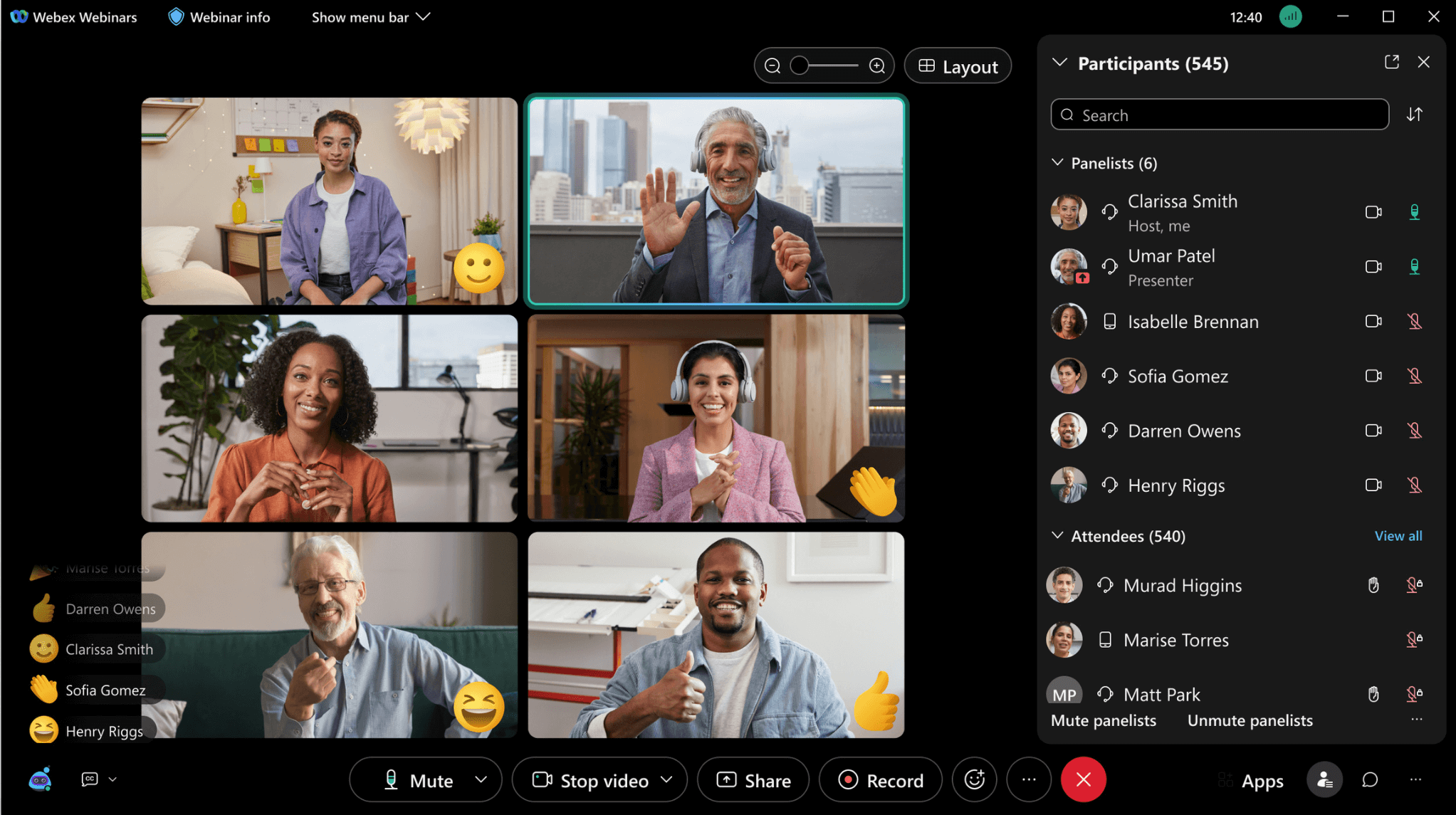 For over 25 years, Cisco's Webex has ranked as one of the best team collaboration and video call tools. The professional tool allows you to make calls, hold meetings, send texts, and arrange events. 
The tool is best suited for large businesses considering the scope of what Webex offers (and its cost). However, remember that the price depends on the features you want to use. 
You can purchase the tool separately for meetings, calling, webinars, and events, or it can be purchased as a suite (meetings and calls). Typically, the tool costs up to $25 per user for business calls and meetings.
Ring Central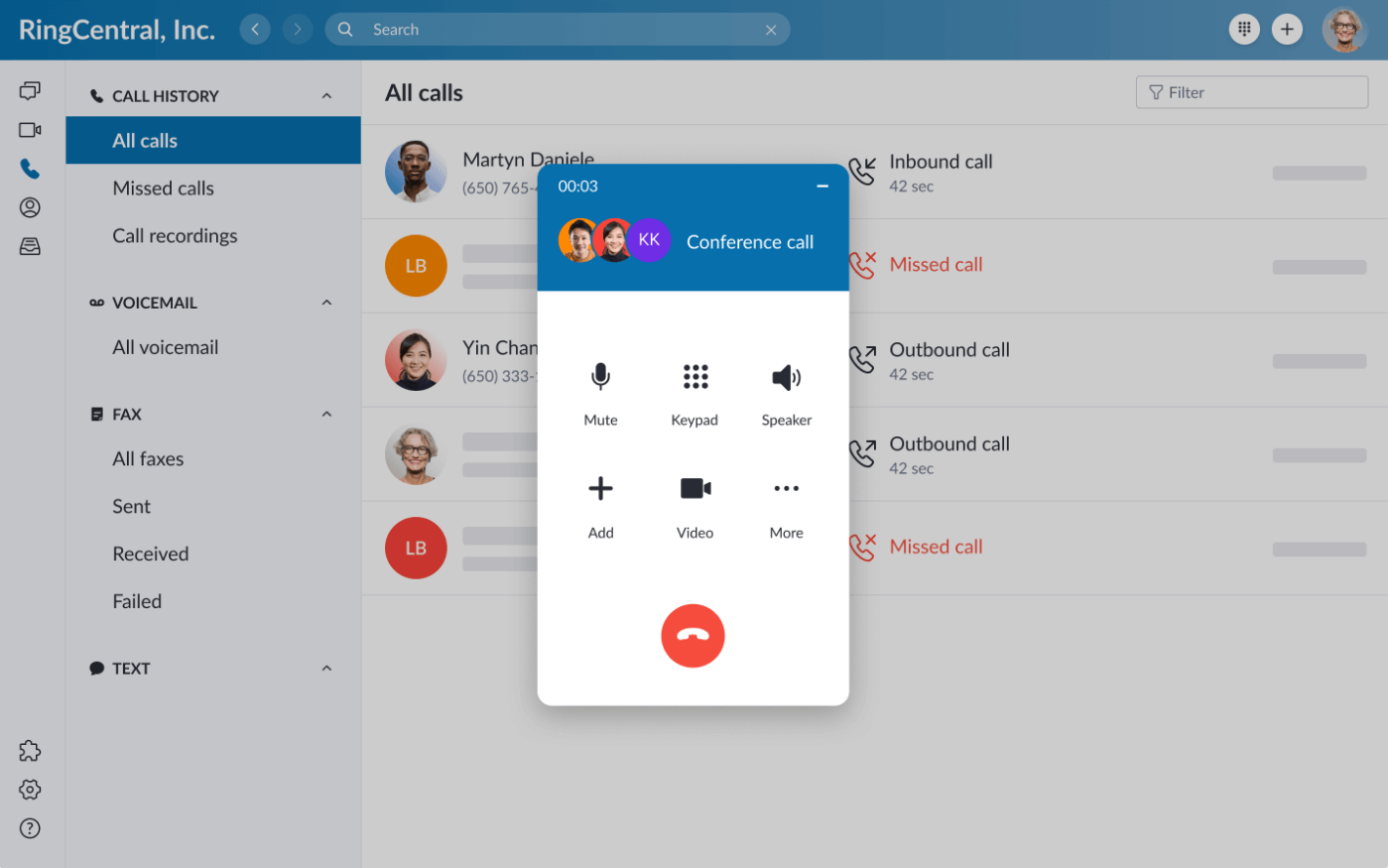 A platform for online communication called RingCentral offers fax, video, messaging, and phone services. These elements are combined in RingCentral MVP, a platform known as UCaaS. (unified communications as a service).
With RingCentral, you can hold HD video conferences with up to 200 people and join a video meeting straight from a phone conversation without switching apps.
RingCentral can be bought as part of the RingCentral MVP offering, which starts at $19.99 per user per month for the Essential tier. Alternatively, RingCentral Video can be purchased separately for $11.99 per user per month. There is a free version of RingCentral Video. However, it only allows 100 meeting participants.
Nuclino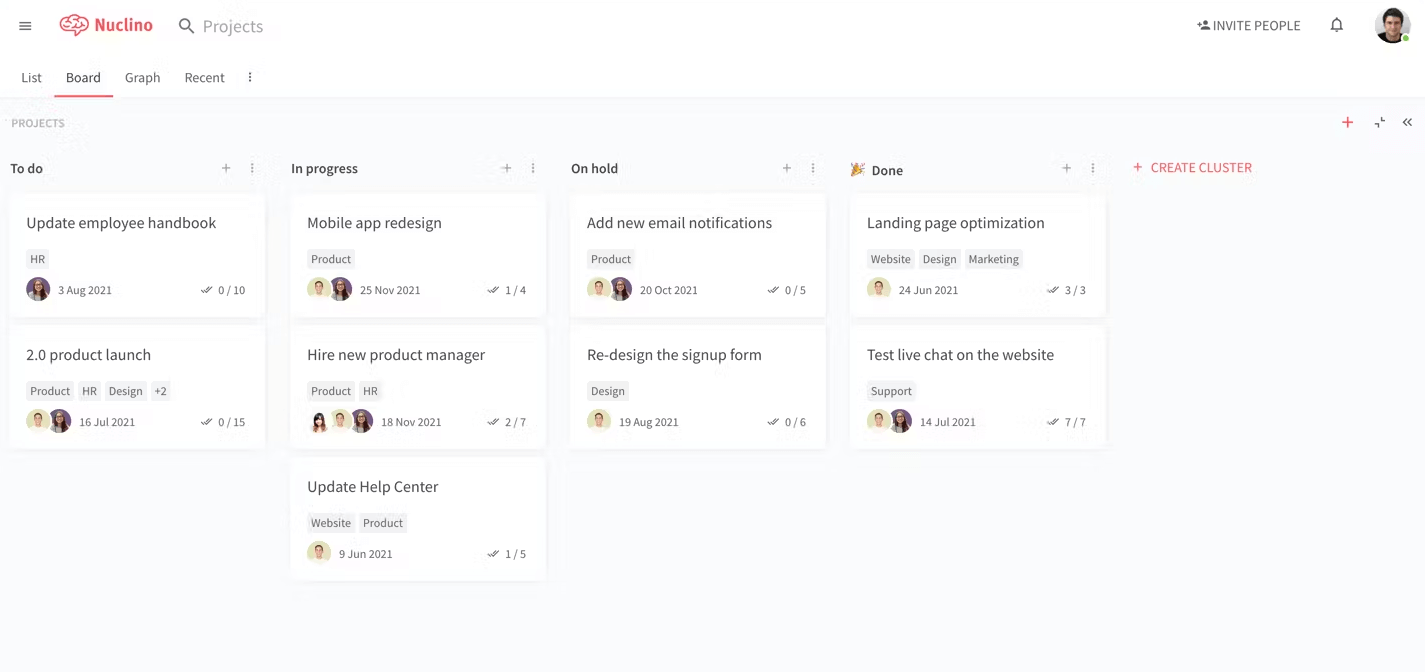 The notion of a collective brain served as the inspiration for Nuclino. It's a centralized workspace that allows remote teams to consolidate their knowledge, documents, and projects, displacing numerous alternative remote work tools. Building a workplace wiki, managing tasks and assignments, sharing and editing documents in real-time, onboarding new remote workers, and other tasks are all possible with Nuclino. You may arrange your documents and projects using the List, Board, and Graph views to best suit your workflow.
LiveAgent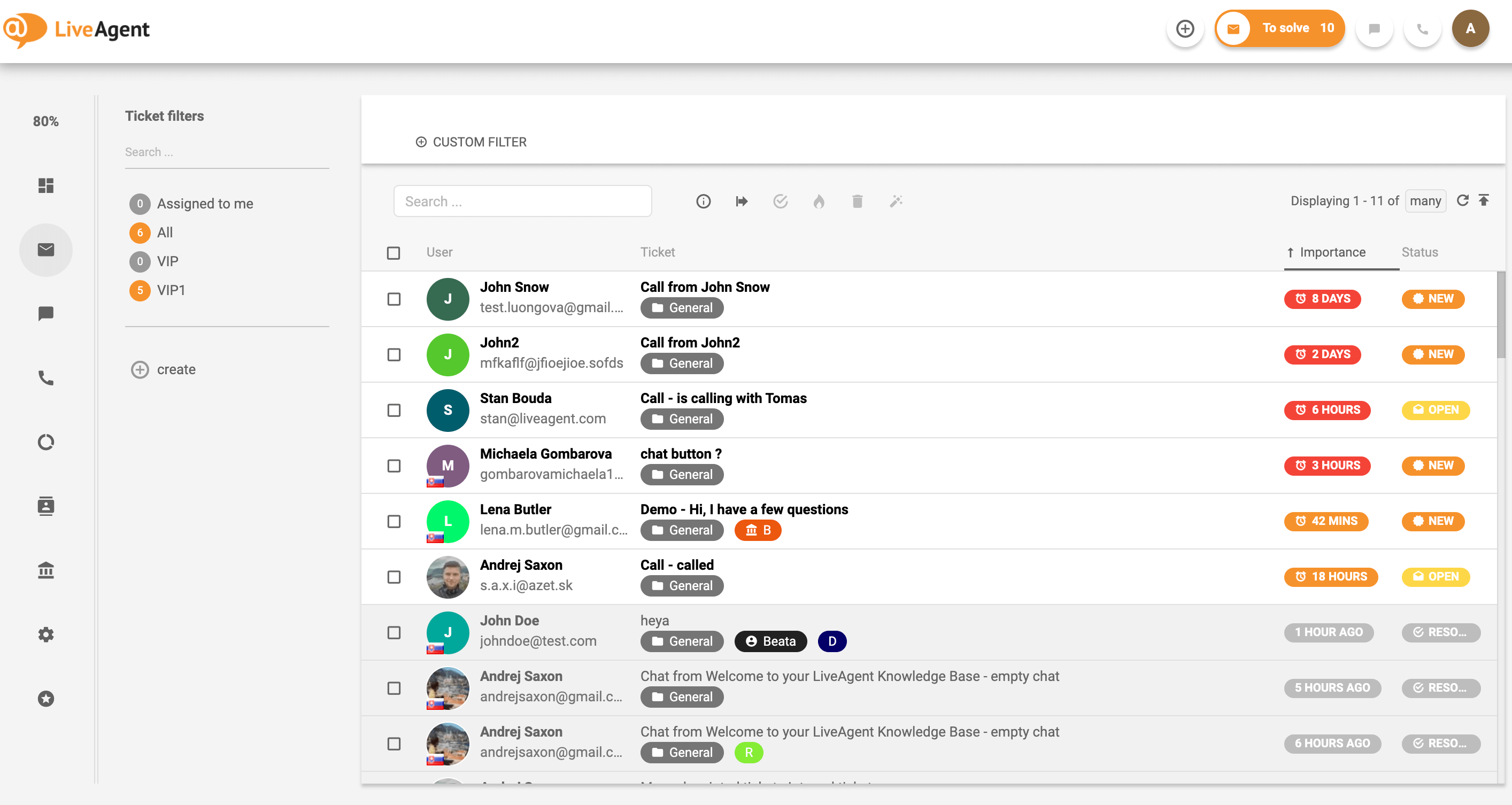 LiveAgent — the best help desk tool- is a robust multichannel software helping businesses go beyond customer expectations via customized customer support. With its 180 help desk feature, the tool provides a ticketing system, universal inbox, and built-in call center.
In addition, you can unlock its live chat, customer portals, knowledge bases, and gamification abilities. The tool lets you protect your business from spam and fraud while accessing detailed analytics to boost productivity. The best part? You can use the tool in over 39 languages, easing collaboration across multicultural teams. 
Dialpad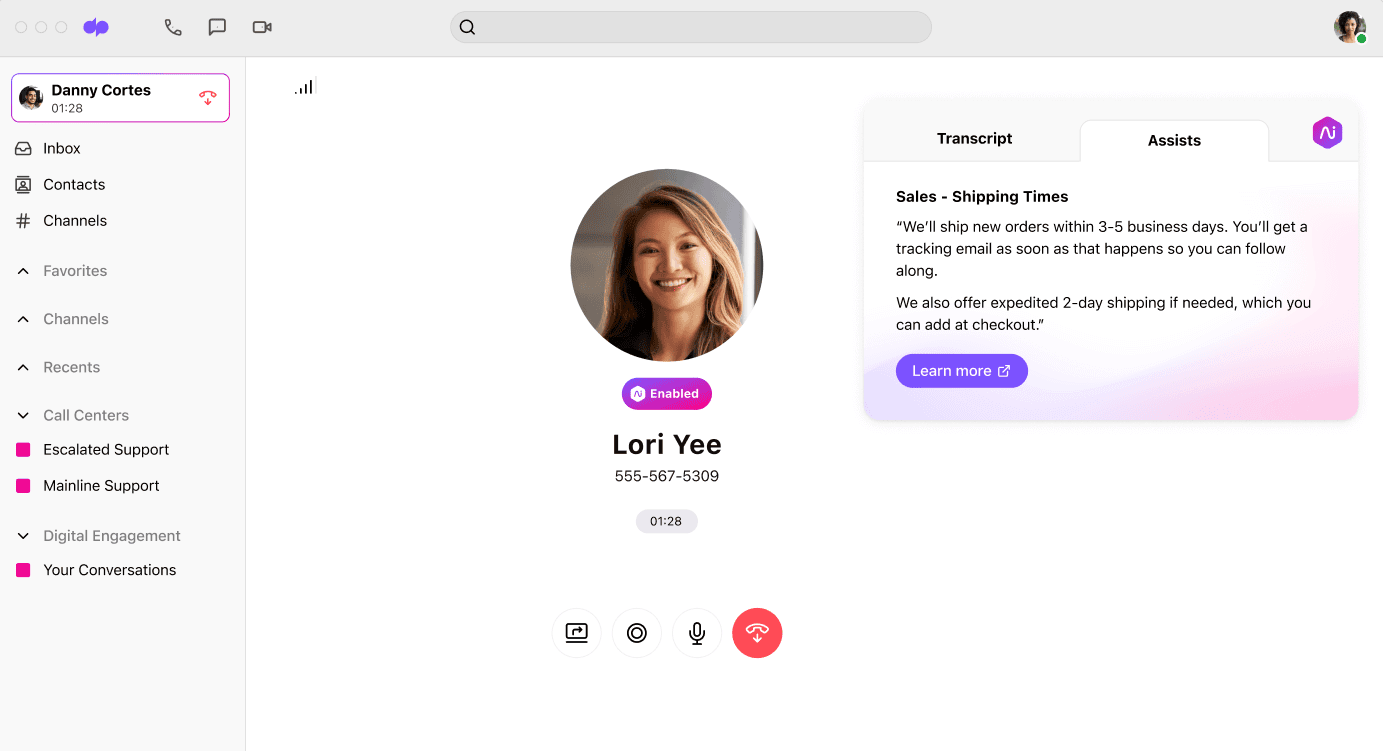 Say goodbye to lousy communication strategies and say hello to the best call center software by installing Dialpad. The innovative, must-have remote tool offers an AI-powered contact center, video conferencing, and calling. 
In addition, the professional tool boasts built-in Voice Intelligence, allowing users to make calls from any device alongside call transcription and note-taking capabilities. You can also enjoy its excellent third-party integrations, including Zendesk and Salesforce!
Furthermore, Dialpad enables businesses to converse with customers over the phone or PC. You can also monitor keywords on social media profiles, answer tweets, and respond to comments and messages on Facebook via this tool.
Email Analytics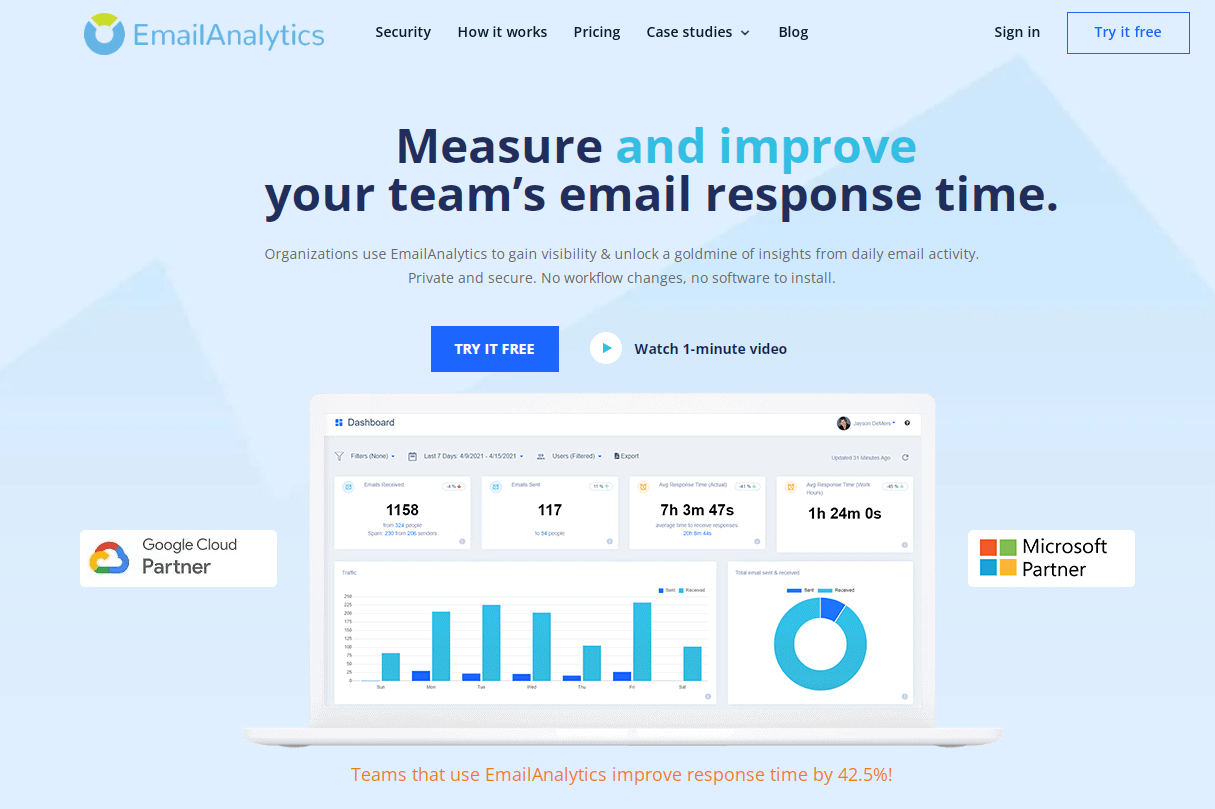 Email Analytics is a robust email marketing tool with analytics that allow visualization of your team's email activity. With this fantastic productivity tool, you can get insights into your employee's email response time, average emails sent and received, and more!
The best part? The tool provides leaders with in-depth weekly, monthly, and yearly reports showcasing how well they hit your email milestones. Therefore, with this tool, businesses can monitor and improve email productivity. 
What's more, you can install the software with a single click! After that, you can add team members and improve workplace efficiency by tracking email activity.
Octopus CRM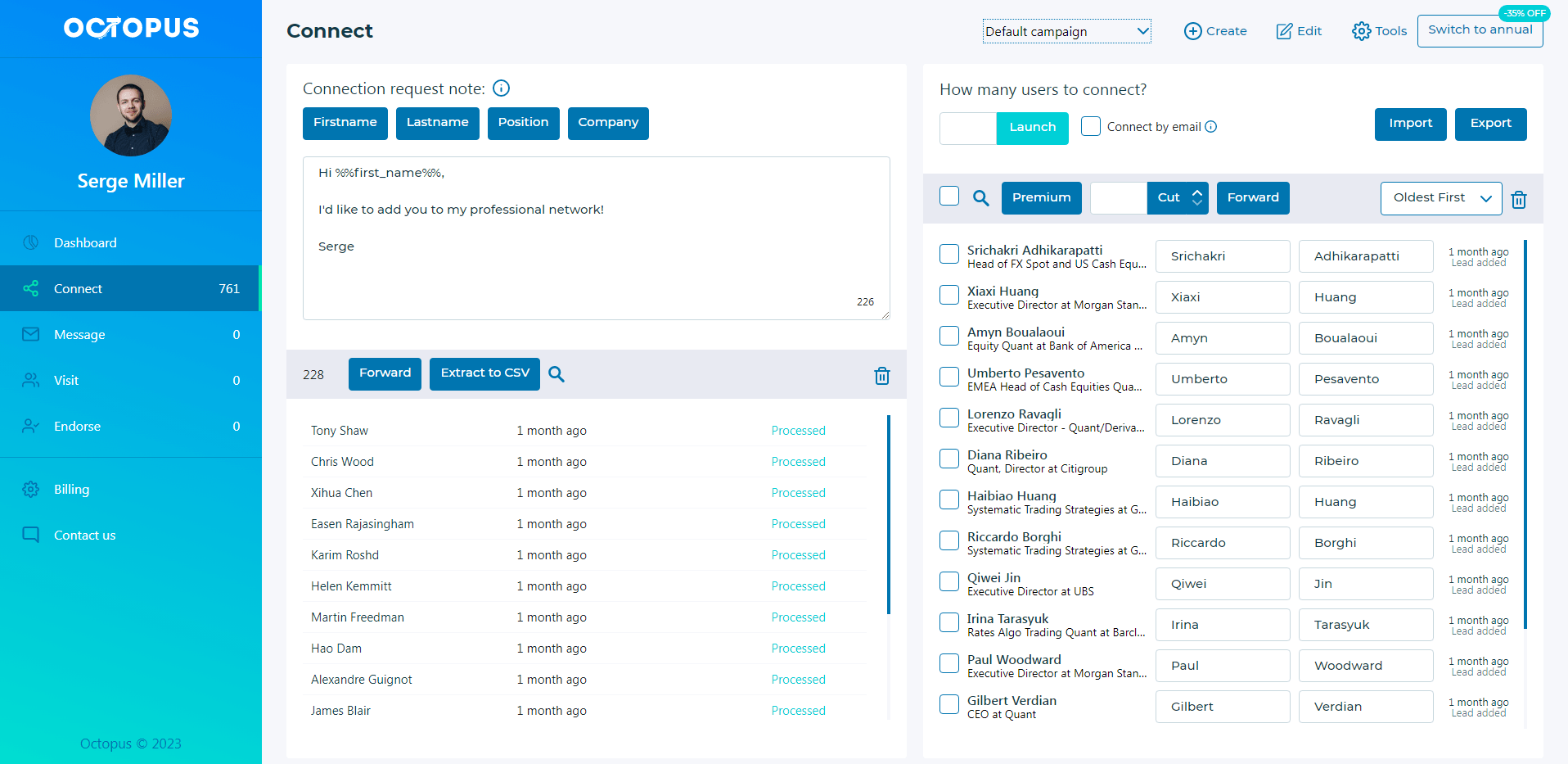 It's no secret that LinkedIn is a must-have social media platform for businesses wanting to expand their professional network. Fortunately, with the best LinkedIn automation tools, you can skip the limitations and challenges of ranking in the platform's algorithm and winning views.
Octopus CRM is a high-quality LinkedIn automation tool that lets you minimize repetitive tasks, send a highly personalized connection request, visit hundreds of profiles automatically, and bulk message 1st-degree connections to set yourself up as a brand authority.
Furthermore, you can view stats and access in-depth reports showcasing your weekly, monthly, and yearly performance to find areas of improvement and attract views and likes. That way, you can build a professional network and foster deep relationships with followers.
Conclusion
You need various tools to support cooperation, teamwork, responsibility, and developing a strong corporate culture to make the most of working remotely. You may streamline procedures, save time, and increase team member accountability with remote work solutions, which allows you to be more productive and effective.
Some difficulties come with working remotely, but you don't have to face them. Likewise, you don't need to buy and master a bunch of new software to start working remotely. Instead, choose what you require from these tried-and-true technologies for remote workers so that you may focus on what is truly important.