A successful digital product launch can provide you with tremendous benefits. Not only do these products help you earn passive income, but they also allow you to build entire businesses around them. 
One problem: creating and launching a digital product is tough. But it's not impossible! To help you out, we've created an in-depth guide to getting started with digital products:
A Quick Glance at Digital Products 
Digital products are nonphysical items that customers can purchase and use online. You can't hold, taste, or touch these products, but everyone consumes them – from newsletters and ebooks to podcasts and ebooks. 
Most influencers and content creators use digital products as lead magnets for product launches. These products are often educational or entertaining.
The Best Digital Product Examples
Once you select a topic and the platform you want to sell your digital products, you can use a few different models to deliver your expertise. Here are several popular ideas:
Video Courses
Video courses are crucial to the growing eLearning industry. These educational programs require massive preparation, including choosing the topic, preparing the material, and recording the video.
If you're planning to create an online course, ensure you have specialized expertise in the topic you wish to cover. Or you can hire an expert to complete the course material and teach it to your target audience. Here's why video courses are an excellent idea:
Video content is becoming increasingly popular, and

over 96% of buyers watch

explainer videos to get a detailed review of a product

Video courses are usually short and packed with information, making them perfect for daily consumption

High-quality and vivid video visuals are more engaging since they enhance the learning process
Ebooks and Info Products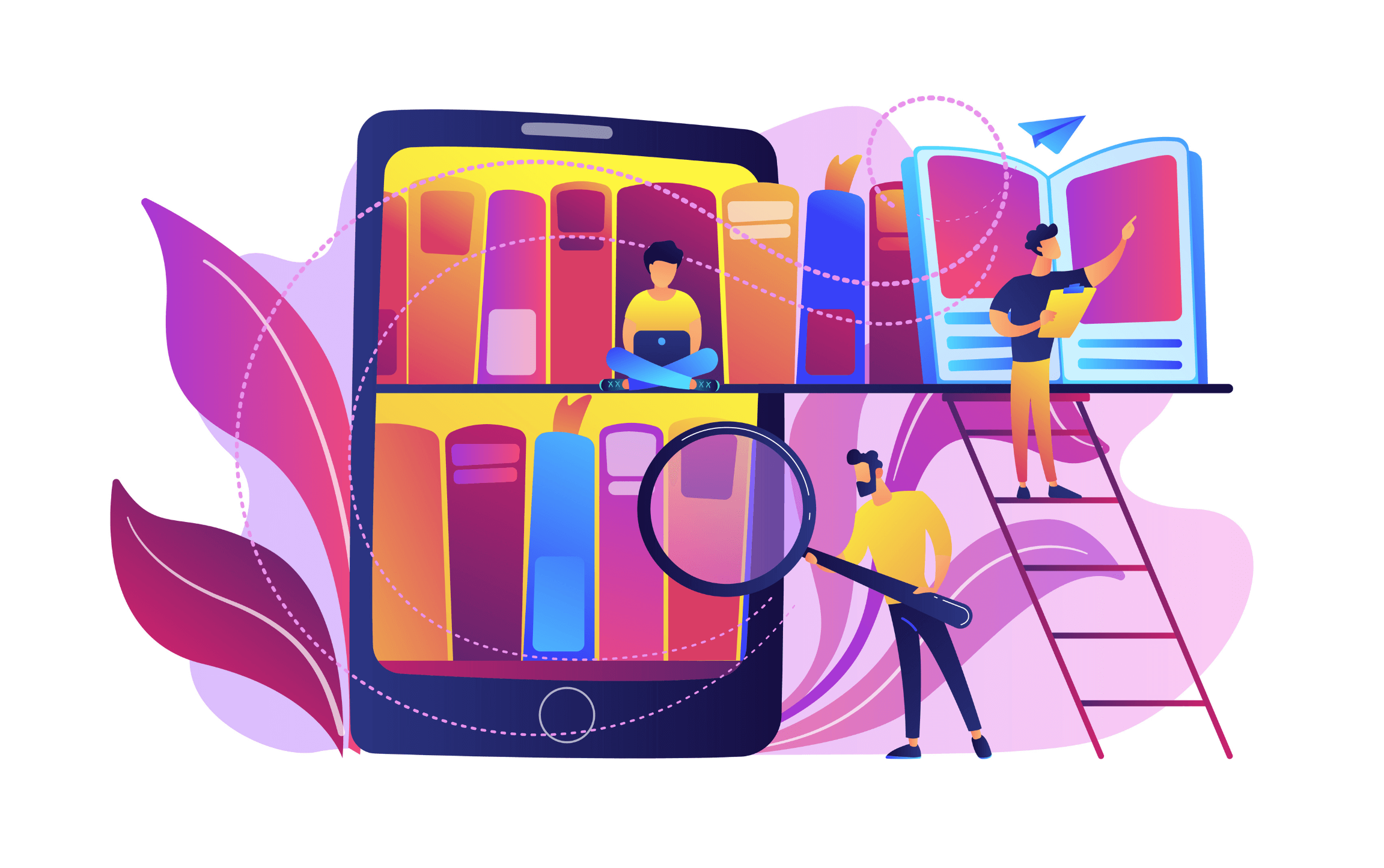 Ebooks are books in a digital format that you can read on your favorite electronic devices, such as tablets, phones, or computers. It's among the most popular digital products and experienced an incredible 1.3 billion growth in 2021.
Ebooks are easy to produce and distribute since they don't need hardcovers, papers, and ink. It only requires a laptop, content, and software to finish. Here's why Ebooks are so popular:
It's compatible with most electronic devices, thus improving the reading experience 

It's inexpensive since you can use free software to create your Ebook
You can hire a ghostwriter if you don't have the writing skills to deliver your expertise. You can also write it yourself and connect with an editor to find areas of improvement.
Music Licenses and Compositions
Aspiring music artists can sell some of their work online to build income and grow brand awareness. While creating music can be expensive due to the cost of software and equipment, it can help you generate a massive profit. 
You can also sell composition as stock music to create a steady cash flow, especially since content creators are always looking for the right tones.
Benefits of Selling Your Own Digital Products
With so much noise on the web, it can be easy to get lost in the Internet void. If you've been trying to consume every piece of information with the keyword "Digital Products," you've likely read unhelpful and unreliable data making you feel all the more confused. 
Allow us to make it easy with the top six reasons you should try creating and selling digital products:
Low Cost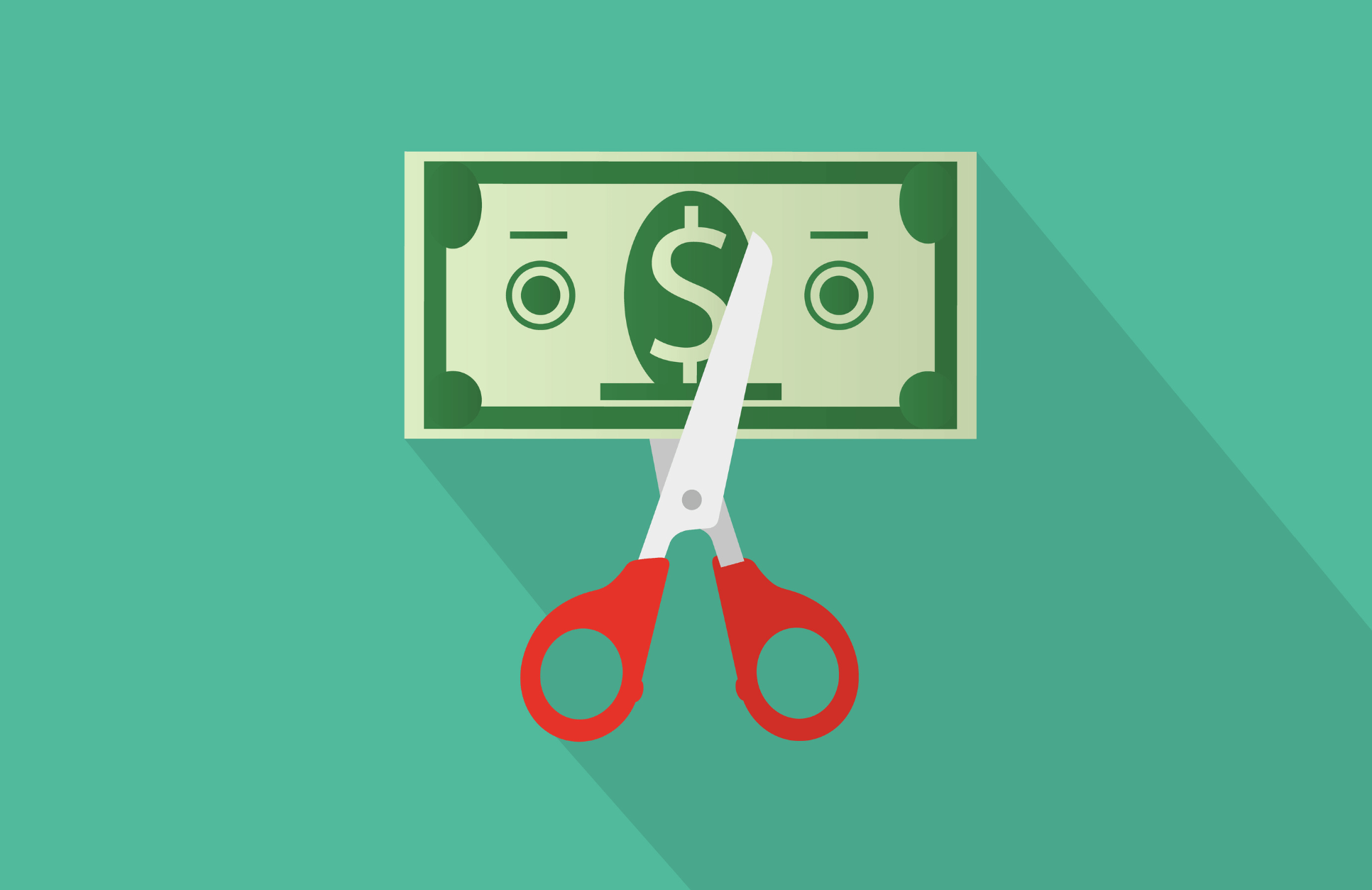 Digital products take the stress of expensive startup costs and overhead off your shoulder by eliminating manufacturing, packing, shipping, and storage. The best part? Your product will never be out of stock!
Once you create your digital product, you can sell thousands of copies of it or its updated version to enjoy profitability. 
Less Risk
There's a lot less risk involved with selling digital goods. Even if your product fails, you can get in-depth insights into what needs fixing and improvement to create an item that customers will love! 
It's simple: if your product is easy-to-use, well-designed, engaging, and valuable, people will want to use it!
High Scalability 
Another fantastic advantage of digital products is connecting with a broader, more diverse audience without working too hard. 
For instance, if you want to open a health and fitness club, you can offer fitness training, but you can only serve people in your area. Additionally, you'll have to pay for the equipment and gym space. 
Conversely, creating an online fitness program provides access to a massive audience, making it easier to find your target market.  
Easily Automated 
Here's the truth: selling a digital product is not difficult. You only need a high-quality membership site and multiple payment methods.
As a result, you can direct your attention, time, and efforts into marketing and creating the product.
Passive Income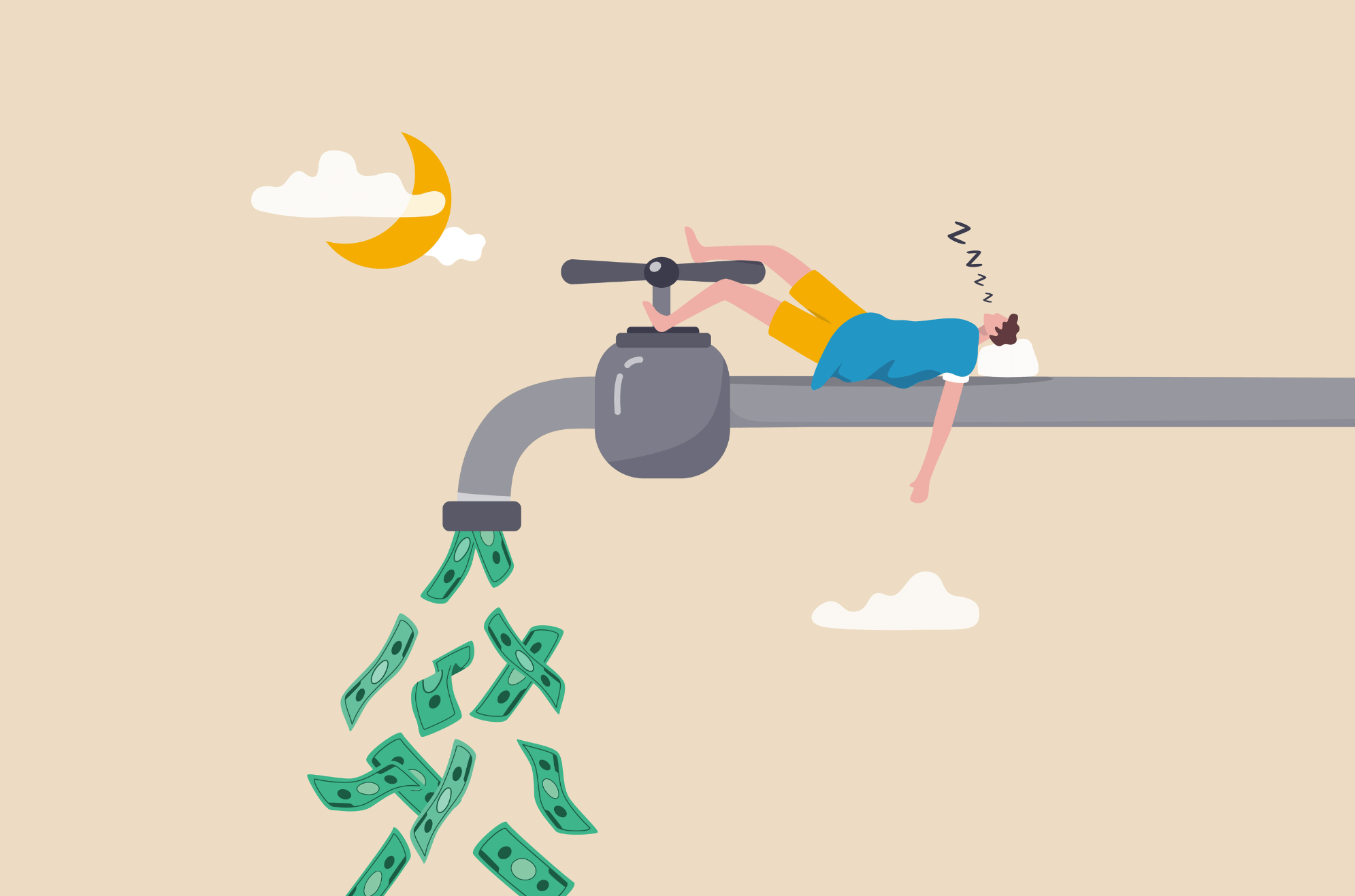 Digital products are a fantastic way of building passive income since they require little effort after the launch.
A service business only makes money when you're working, and an e-commerce business involves fulfilling orders and stocking items. 
However, digital products enable you to make money offline since you don't have to re-stock them, making it the ultimate business model!
Low Entry Barrier 
You can start creating and launching digital products with your laptop or mobile phone and a little cash. Yes, it's that easy!
While certifications and professional experience are a plus point, they are not required. You can leverage your skills, life experiences, and hobbies to develop a digital product.  
Although it's challenging to grab your target audience's attention, you can grow and scale your brand successfully with the right strategies and tactics. Remember, the primary reason digital goods fail is the lack of planning and market knowledge. 
How to Create Digital Products in 7 Steps?
Now that you know the many benefits of digital products, let's discuss how you can start creating your items in seven simple steps:
Step # 1: Brainstorming Ideas 
Develop a killer idea by brainstorming. Don't start with the mindset of "finding the best possible product"; instead, grab a paper and pencil and list different ideas. Even bad ideas can lead to good ideas!
Get your creative juices running by asking yourself a few questions:
Can You Teach Customers How to Use Your Products?

For instance, if you sell jewelry, you can create a jewelry-making course or offer appointments to teach ways to market them.

Can You Help Your Customers with Anything Relevant to Your Industry?

If you sell yoga mats, you can create a workout program to help customers stay in shape.

What Are Your Business' Values and What Topics Relate to Them?

If you're selling sustainable products, you can teach your customers how to reduce their carbon footprint and make green choices in their daily life.

What Are Ways to Bring Your Community Together?

For instance, if you're launching a new clothing line, you can host a live event showcasing your designs 

What Are Your Skills?

If you're an artist, you can teach your followers tips and tricks to develop their art style. Or you can teach photography skills if you're a photographer. 
Step # 2: Conduct Market Research 
The best digital products appeal to your market audience's pain points and relate to your industry and values. Start with understanding your ideal customer persona boasting the necessary information, such as:
Demographics

Personal demographics like age, location, gender, etc 

Professional demographics like business type, seniority level, etc

Goals and priorities

Values, vision, and mission

Shopping preferences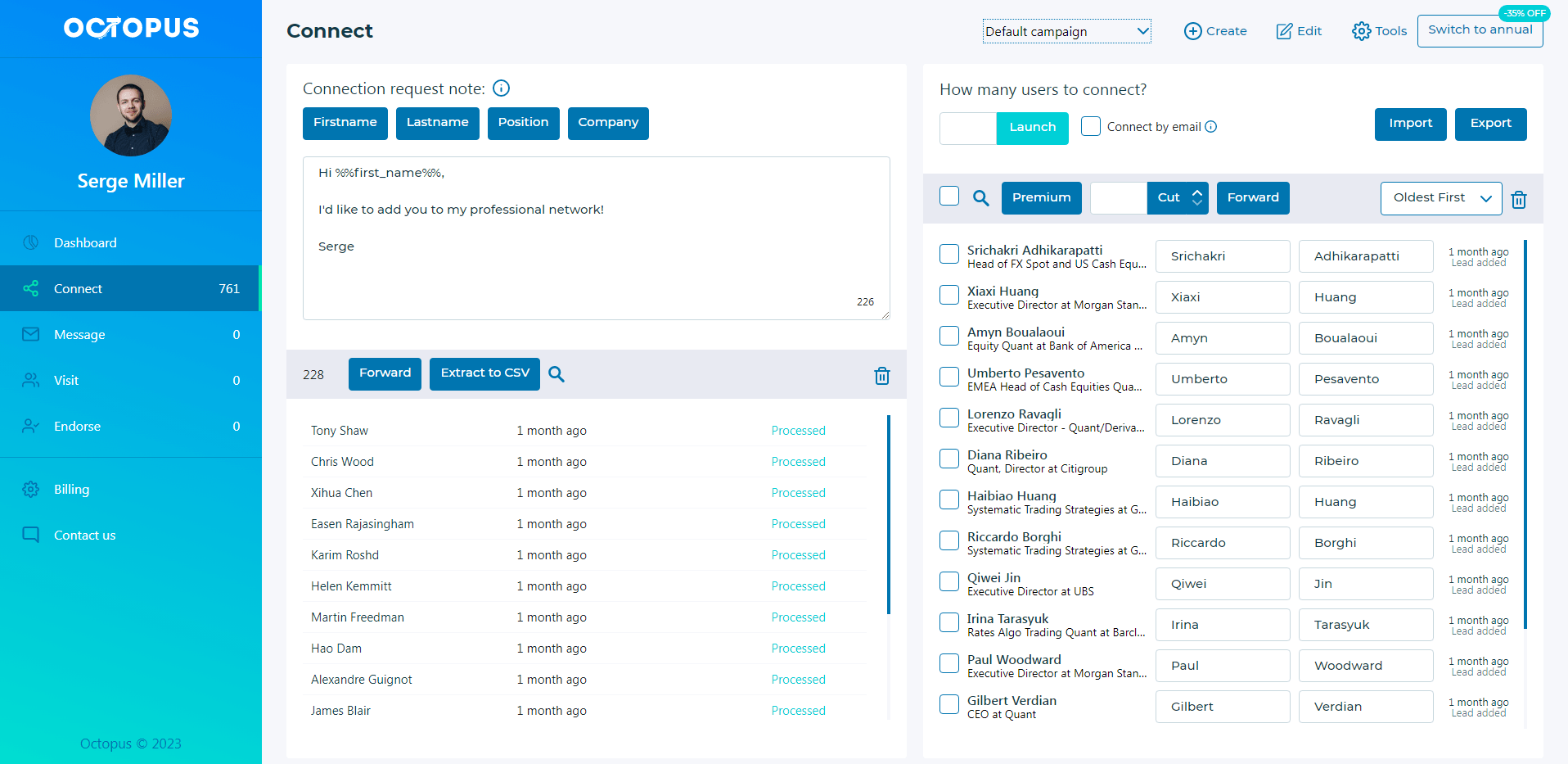 Plus, you don't have to do that manually! Tools like Octopus CRM can help you scrape data from different social networking websites to create a stunning ICP. You can also use the following resources to get started:
Blog Posts and Comments –

Read blogs and articles your target market might find interesting to find their needs and wants 

Facebook Groups –

You can find a Facebook group dedicated to your niche and target market to learn more about what your potential customer cares about and needs. 

Industry Forums –

The internet is full of forums dedicated to communities in every industry to learn more about people's needs and challenges. 

Product Reviews –

Assess your product's and competitors' product reviews to develop a better product. You can find customer reviews on product pages and blogs

Emails and Messages –

Go through emails or messages you received over the years. People who take the time to contact you are usually

"high-intent"

buyers and can share valuable insights
Related article: Why You Need Octopus CRM for Small Businesses
Step # 3: Validate Your Idea
Before committing too much effort and time to your digital product idea, you want to validate and solidify it. Investing money in a business venture without analyzing its potential success is never a good idea. 
There are several ways to validate your ideas, such as:
Keyword Research –

Leverage a keyword tool to identify the search volume of your niche and topic. It will help analyze the opportunity size of each term. 

Google Trends –

Visit Google Trends to find whether your topic is growing in interest. Ensure you avoid seasonal and me-too digital products. 

Ask For Feedback –

Connect with your customer through email or social media, or conduct a poll to collect customer feedback.

Start Small and Iterate –

The best, most effective way to validate a product idea is by experimenting with a smaller version. Consider creating and distributing a prototype or beta version to gather customer feedback and find areas of improvement. 
Step # 4: Tap into Your Strengths 
Once you identify what your target customer wants and doesn't want, it's time to start with the creating phase. But ensure the digital product you create involves skills and knowledge you already know. 
For instance, if your niche is shampoo and soap making, and your target audience says they have trouble incorporating, don't start curating a course dedicated to LLCs and Corporations. 
But if your consumers say they want to learn how to launch their shampoo-making business, launching a course about it would be the perfect way to grow profits!
Step # 5: Create Your Online Store
So, you've validated your digital product idea and ensured it matches your strengths. Now what? It's time to create an e-commerce platform to launch and sell your digital product. 
Here's how you can set up your online store:
Choose Your Domain Name –

Pick a unique and catchy name to create a memorable first impression. Remember to keep it short and avoid unfamiliar words.

Select Your E-commerce Website Builder –

There are over a thousand e-commerce platforms with various native features and extensions. Look for a website builder that offers scalability, quality performance, and security.  

Design Your Website –

Optimize your online store's appearance by choosing an attention-grabbing website theme, customizing fonts and text sizes, and configuring color schemes.
Make the optimal choice by trying one of the following robust and reliable ecommerce store builders:
BigCommerce

Magento

Shopify 

WooCommerce 
Step # 6: Launch Your Product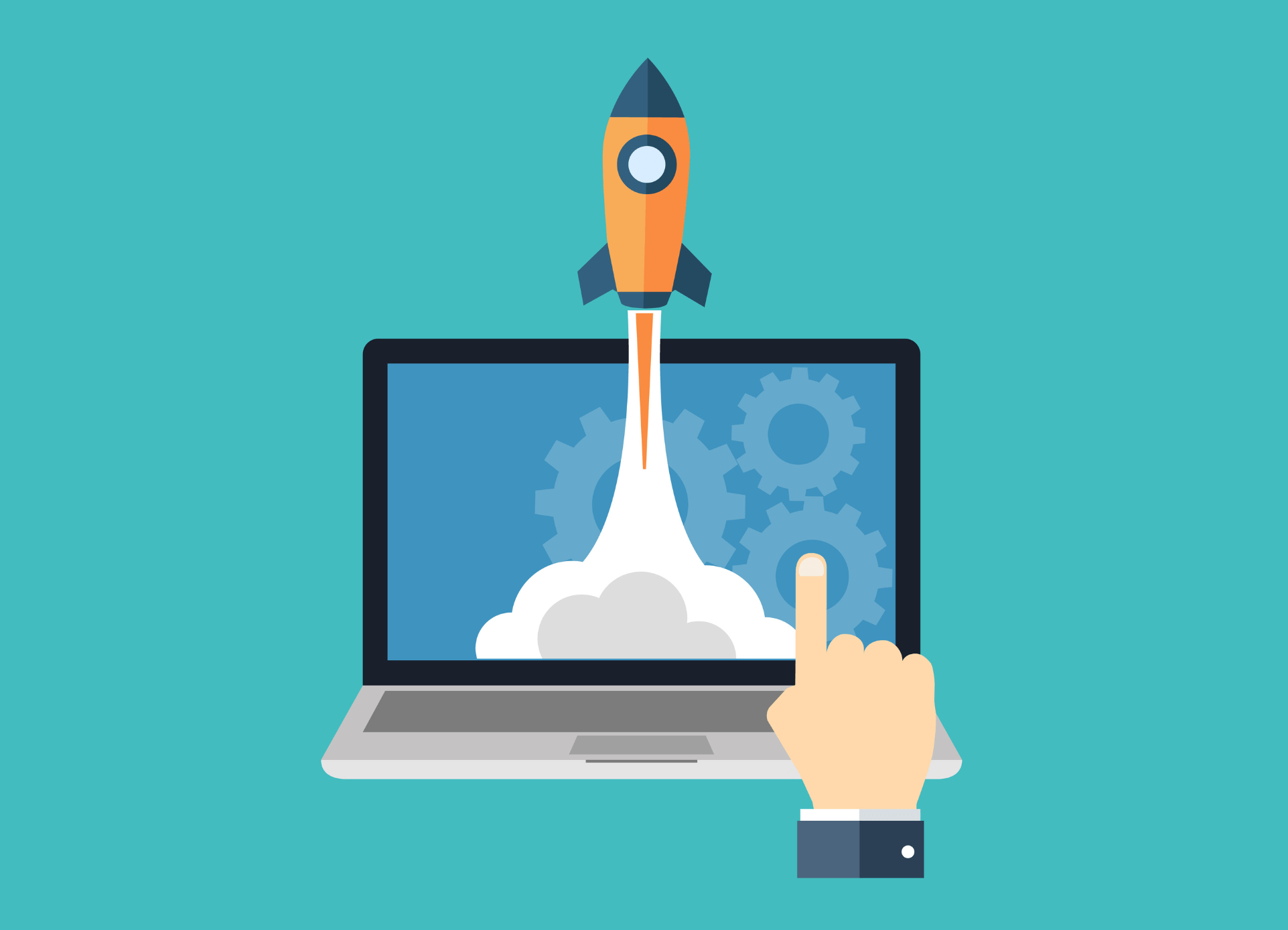 Launching your product is the most challenging part of selling a digital product. We'll simplify the process by breaking it down into multiple steps:
Before The Pre-Launch 
Prepare to launch your digital product by:
Giving beta testers access to help fine-tune your MVP 

Ask beta testers to write reviews in exchange for a free copy of the software 

Create

"Coming Soon"

pages for your product to collect email addresses

Write SEO-optimized website content to improve your search engine ranking 

Reach out to industry-relevant blogs to ask whether they can write an article for your product

Curate guest articles to create buzz around your new product 

Use social media to generate excitement about your upcoming product release 
The Pre-Launch 
Be ready for the pre-launch by: 
Send mailing list subscribers a pre-launch email with a special pre-order price. 

Opening pre-orders with early access pricing. 

Publishing more SEO-friendly content to keep spreading the word 
The Launch 
Moreover, consider the following for launching the product digitally. 
Promote an event on a website with eye-catching images and content 

Post a guest essay on an industry blog 

Use social media postings for two weeks after the event to promote the article on the industry blog and website 

Send a launch email to the audience on the mailing list 

Continue to gather feedback
Step # 7: Market Your Content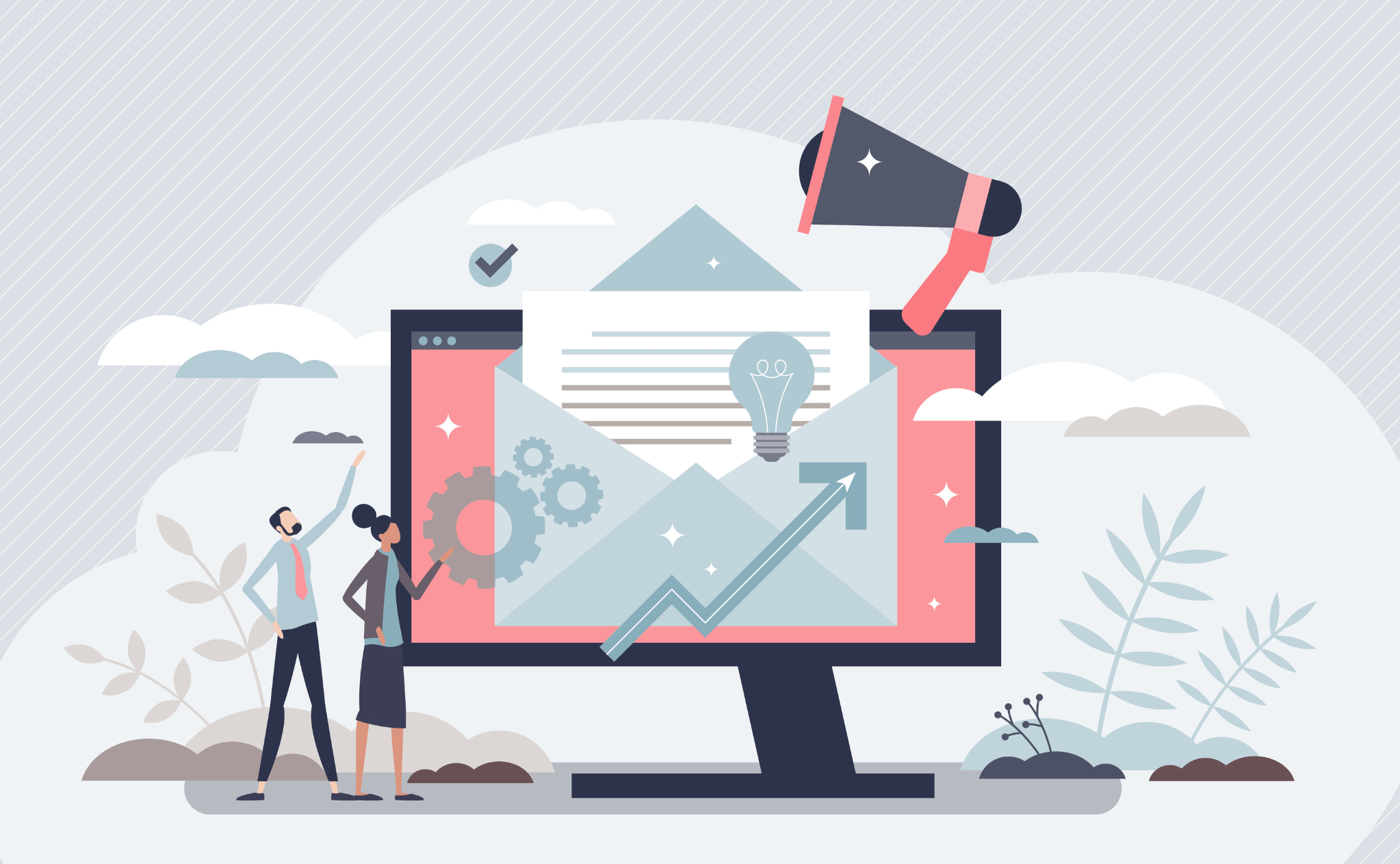 Every entrepreneur's greatest nightmare is a Google Analytics launch day with no active visitors.
Do the following to make sure that your new store is bustling with online customers:
Prioritize e-commerce marketing platforms.

Create a pre-launch marketing plan for them.
Most markets rely on the following to drive visitors to a new online store: 
Social media: Before completing your website, start developing your online audiences. To raise interest, give brief product teasers and sneak peeks. Then, mention the anticipated launch date and encourage more interaction by giving all followers exclusive discounts or promotions. Networking with online communities and forums is another way to increase your free publicity if you are opening a niche store.
Influencer marketing:  Early-stage influencer collaborations can aid in generating the first few purchases and increase the visibility of your website on search engines as potential customers start putting in your brand or domain name.
Paid promotion: Targeted marketing on Facebook, Instagram, and Pinterest can aid consumers in discovering new brands and goods. The clear benefit of this performance marketing strategy is that you only pay for significant actions, such as visits, clicks, queries, and sales.
Create many on-site signup forms and rewards for subscribing (such as a first-order discount) to start building your email list immediately.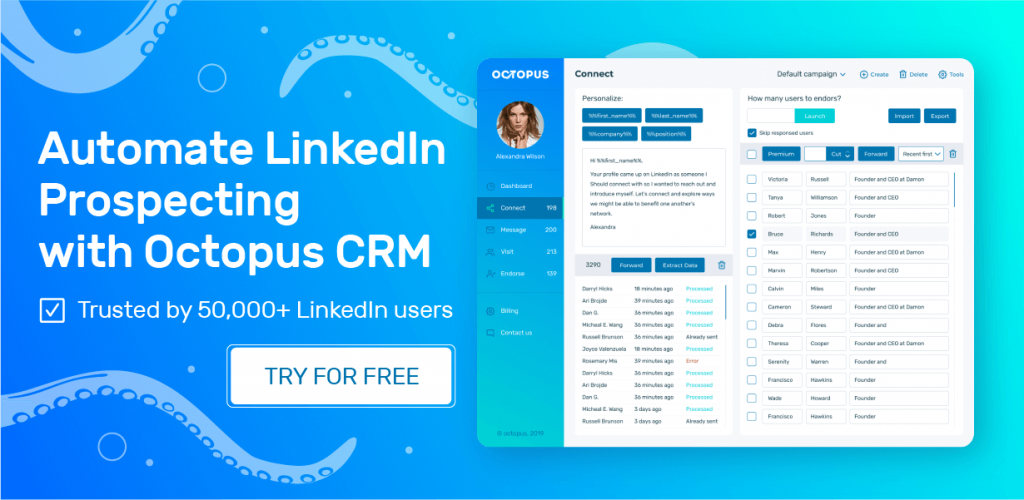 How to Launch a Product Successfully?
Here's how you can launch a digital product successfully. 
Develop MVP Digital Product 
With a prototyping tool, you may rapidly and easily create a functioning model of your finished product without writing any code, which will lessen the resource load early on.
Before any development work starts, you may construct the visual layout, add interaction, and share it with external stakeholders or try it out with users to enhance positioning. In situations where things are still somewhat new and unpredictable, it's a fantastic method to lower the risk element.
Identify Target User Groups to Create Your Customer Base 
After researching your competitors, you should consider matching your product's capabilities with the market's demands.
To do this, carry out thorough market and user research. For example: 
Who are the consumers who use items identical to yours?

Use the information gathered from your user research to spot trends in user feedback and create clear user groups.

What traits, dispositions, actions, and objectives do your users possess?
You may make sure you're building something vital for someone by creating target customer profiles, which will also help you choose the metrics you'll use to gauge your goals' success.
Write a Positioning Statement 
Now is the time to create your product positioning statement and share it with the stakeholders in your firm. Make sure it's brief, clear, and concise; a statement of 1-3 sentences would do:
Whom does your product target?

What market segment do you serve?

What does your product accomplish?

What are the advantages of your product?

What distinguishes your product from others on the market?
Beta Test Your Minimal Viable Product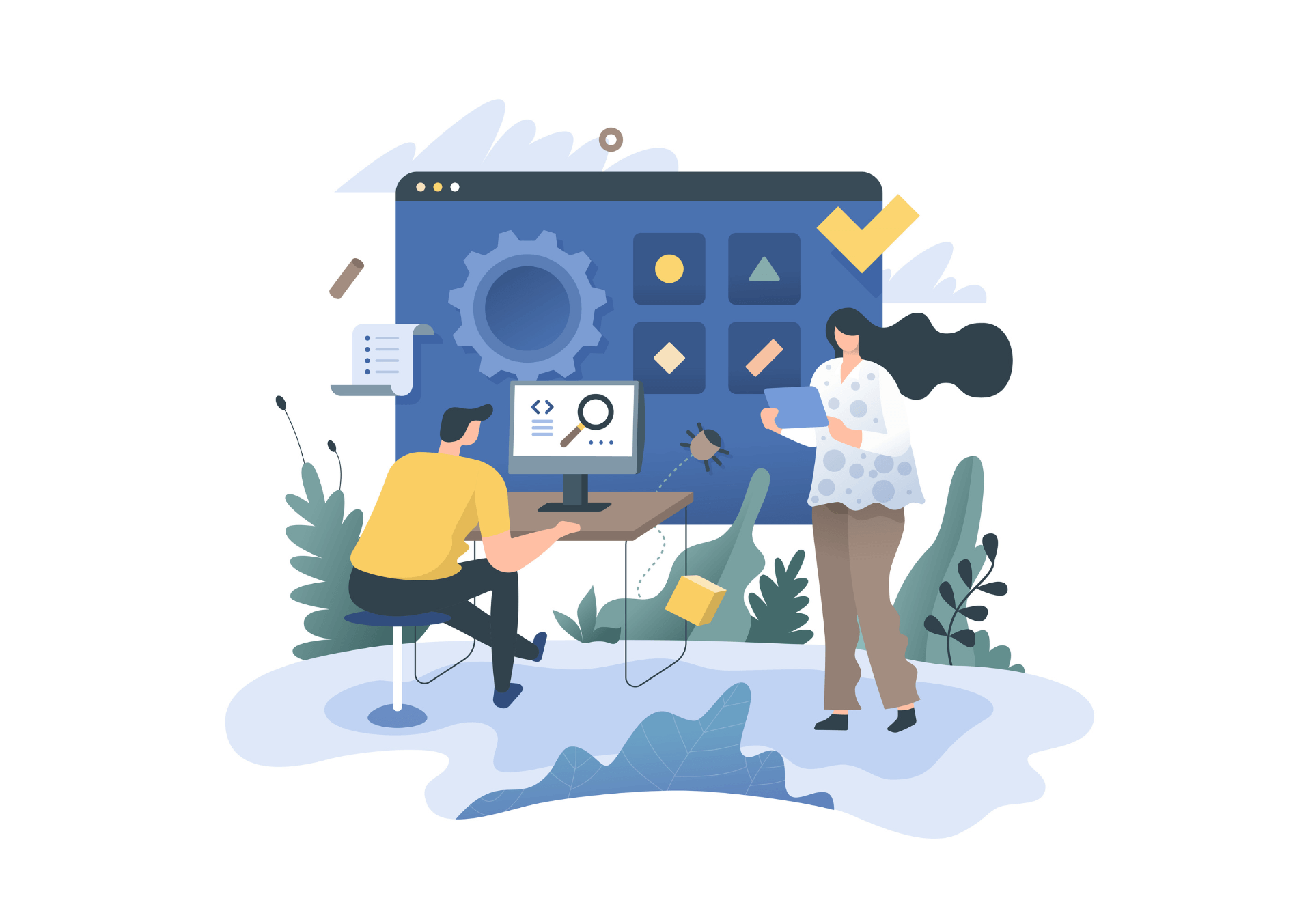 Beta testing before a product launch enables developers to complete various jobs quickly and affordably, ensuring launch date preparation. It also helps to evaluate the user experience early on, validates MVP status, and helps to confirm MVP status because many testers will have tested competitors' products.
However, beta testing's most significant benefit is its ability to raise your product's profile and, with minimal work, attract an interested audience.
Set Competitive Pricing 
Set competitive prices after developing a digital product based on market and product research. It's frequently easier to mimic rivals' prices when starting a business than to create a different pricing strategy. By doing so, you'll altogether avoid the chance of choosing ineffective pricing.
Here are some additional effective techniques to aid you in determining the cost of your digital product:
Offer a free plan to enable the buyer to experience the product before buying it

Use tiered pricing to highlight variations between packages

Provide a money-back guarantee

Offer some added value (as a bonus!).
It all comes down to striking the right balance: your product's price shouldn't be absurdly high for your clients, nor should it be so low that you wind up giving it away for free.
Curate Free Content 
Just remember to create it with the sales funnel steps in mind. Ensure your content's goal is to acquaint readers with your offering and highlight its benefits during the awareness and interest phases while concentrating on keeping leads engaged and persuading them to purchase your offering towards the bottom of the funnel.
Check what functions best for you! You can imitate your competition if they are making money with podcasts. Create blog posts, infographics, and videos for YouTube – the possibilities for material are infinite. And advertise it using all the different marketing strategies!
Promote Your Product to Potential Buyers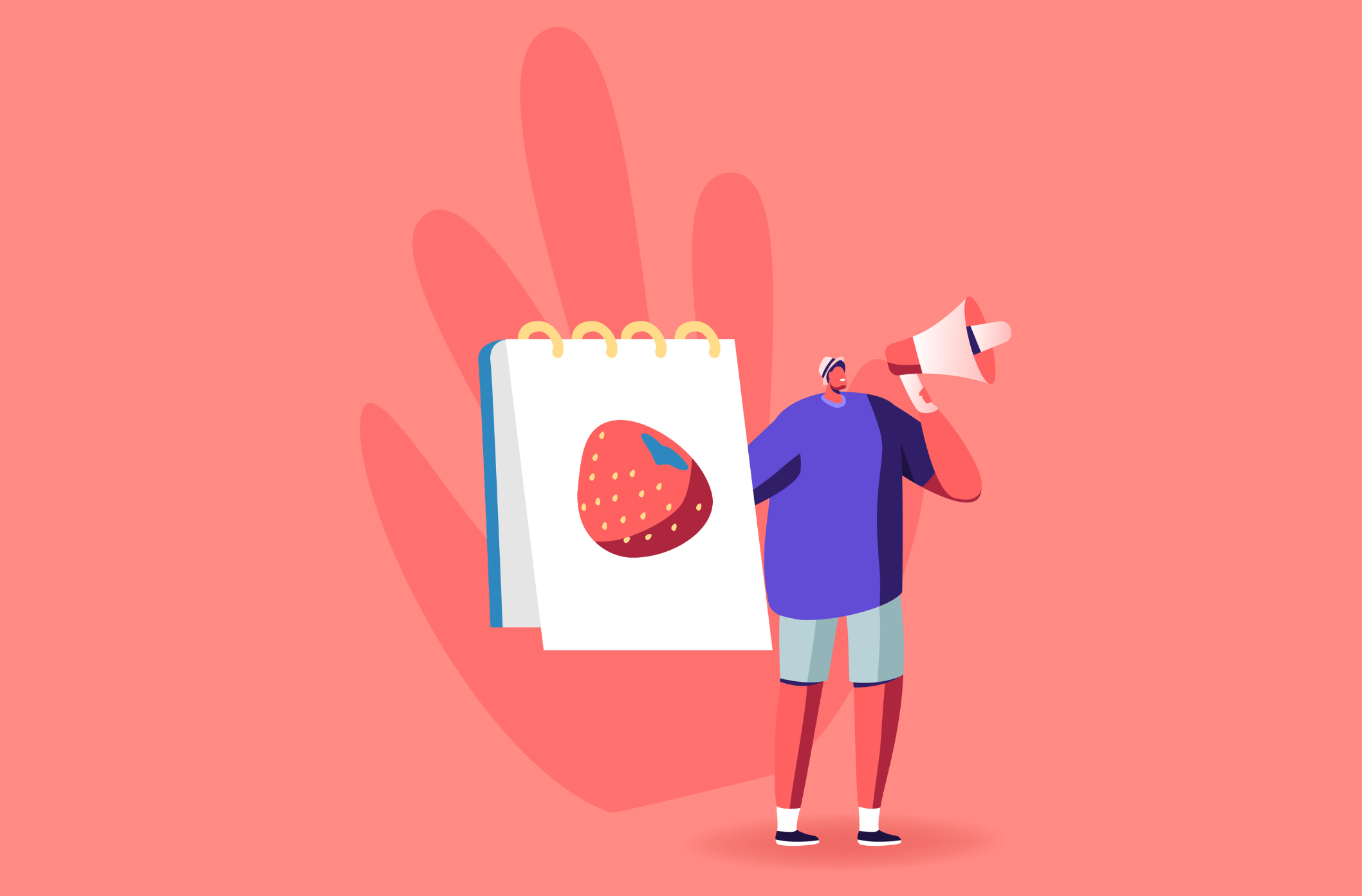 While you are developing, early product promotion will assist in word-of-mouth. There are several methods to jump on the promotion train and offer your goods an early web presence.
Paid methods – Take advantage of the absence of competition by using Facebook Ads or Google AdWords, both measurable and cost-effective ways to improve your marketing strategy and acquire insights into user behavior.
Free outreach techniques: 
Events participation – meet new people and speak to potential customers at events 
Leverage influencers – gain potential customers' trust by having their favorite bloggers promote your product 

Guest blogging – broaden your product's exposure and credibility by promoting it across different editorials

Prepare your press release in advance; you don't want anything to prevent you from launching on time.
Prepare for Launch Day 
Today is the day of a new product launch! Create time-based value, offer significant bonuses for early birds, run sponsored advertisements on social media and search engines, and do it all with a bang.
To inform people about a new product and generate buzz and enthusiasm for your release, you can also send your audience a product launch announcement email.
Track Your Milestones Effectively 
A successful product launch requires a clear set of objectives and measurable milestones. Spend time preparing your project so that you and your team know what you need to launch the product on time with all the components you have agreed to. With software project management solutions, you can stay on top of specific activities and the general state of your product life cycle.
Additionally, choose the metrics you'll use to gauge the performance of your goals. Consider downloads, leads, and customer lifetime value.
Perform a Launch Follow-Up
After successful launches, traffic increases are exhilarating. Unfortunately, launches are not so carefully targeted. Therefore, the corresponding stats don't make sense.
It would be best if you continuously analyzed the metrics to get an accurate picture of the development of your product. First, get consumer input by examining the conversion funnel metrics in Google Analytics to determine necessary modifications.
Always keep in mind that your customers are also your end users. Therefore, paying attention to their feedback and adjusting as needed is crucial. Gathering user feedback during a launch follow-up will give your users more authority by allowing them to influence future versions.
Maintain Momentum Post-Launch   
Encourage conversion after launch by providing valuable creative content like free trials, downloads, resources, product videos, and demos. To onboard new users, think about hosting a webinar.
Best Practices for Creating Digital Products
Here are some best practices to remember when you design and market your digital products now that we've covered the essential steps to launch a digital product successfully.
Ideation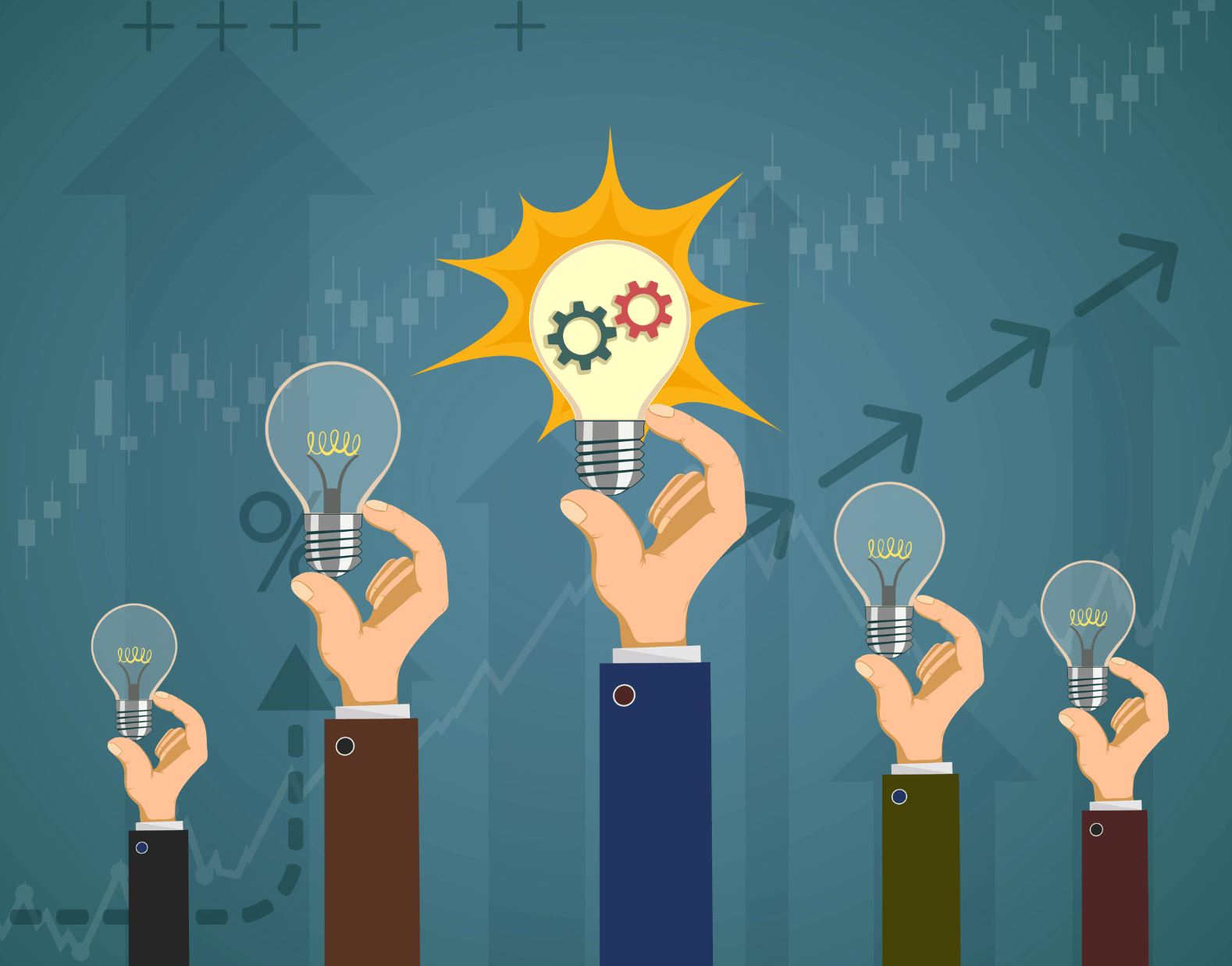 You'll undoubtedly begin by coming up with ideas for the kind of content you'll sell.
Generally, marketing informative or informational content is far more straightforward than fun. That's because content quality is typically more challenging to evaluate than instructional content.
Therefore, a key component of learning how to build digital products is to brainstorm your skills. You might be pleasantly pleased to realize that many people are more than willing to pay to acquire your expertise.
Just a few examples of abilities you might list are as follows:
Speak Spanish

Video and podcast editing

Fashion styling

SEO for content writers

Cook healthy meals regularly
You'll see that you can create digital products using these skills.
Consider what you do on the weekends if you still don't believe you have any abilities. Many people are willing to spend money to improve their hobbies, so don't dismiss talents like chess or swing dancing as unimportant.
Keep Creating New Digital Content 
Although SEO is a fantastic place to start, the issue is that every other website competing for the exact keywords also focuses on optimization.
Therefore, even while SEO is essential for ranking, it won't take you to the top of search results. That is where content marketing excels in the production of digital goods.
Consider all of the Google searches your customers conduct before purchasing your goods to effectively execute a content marketing campaign.
A lady interested in purchasing a fitness for new moms course, for example, may Google something like 
"How to resume gym with a newborn." 
"Motivation suggestions for new moms to work out."
Do a Google search for your goal keyword first, though, before you start writing anything. There's a good chance that your rivals have previously published a piece on the subject.
Therefore, how can you surpass them?
Writing better content is the best approach to beat out a rival in search results. After all, Google wants to give the searcher the best results possible.
Think about the following to create excellent content
Provide additional in-depth information

Incorporate unique stories and case studies to keep the reader's interest

Make the information more logically organized (table of contents, headers, better design, etc.)

Expand the information's visual representations.
Expand Your Network 
Strong content can draw in customers who can benefit your company. They might promote your work, share it, or be a good fit for effective collaborations.
However, you don't just wait for others to notice you. Start growing your network immediately to provide the best opportunities for your new project.
A great strategy to grow your readership and writer network is still through guest posting. It won't make you rich overnight, but it's a good, steady plan to boost your power and influence. It fills a gap in understanding how to make digital things.
You can locate other content creators on social media platforms as well. Naturally, you won't want to message them asking for a favor continually. Be a decent person, make yourself valuable, and make sure you have reliable information you can use as a reference.
Get on Podcasts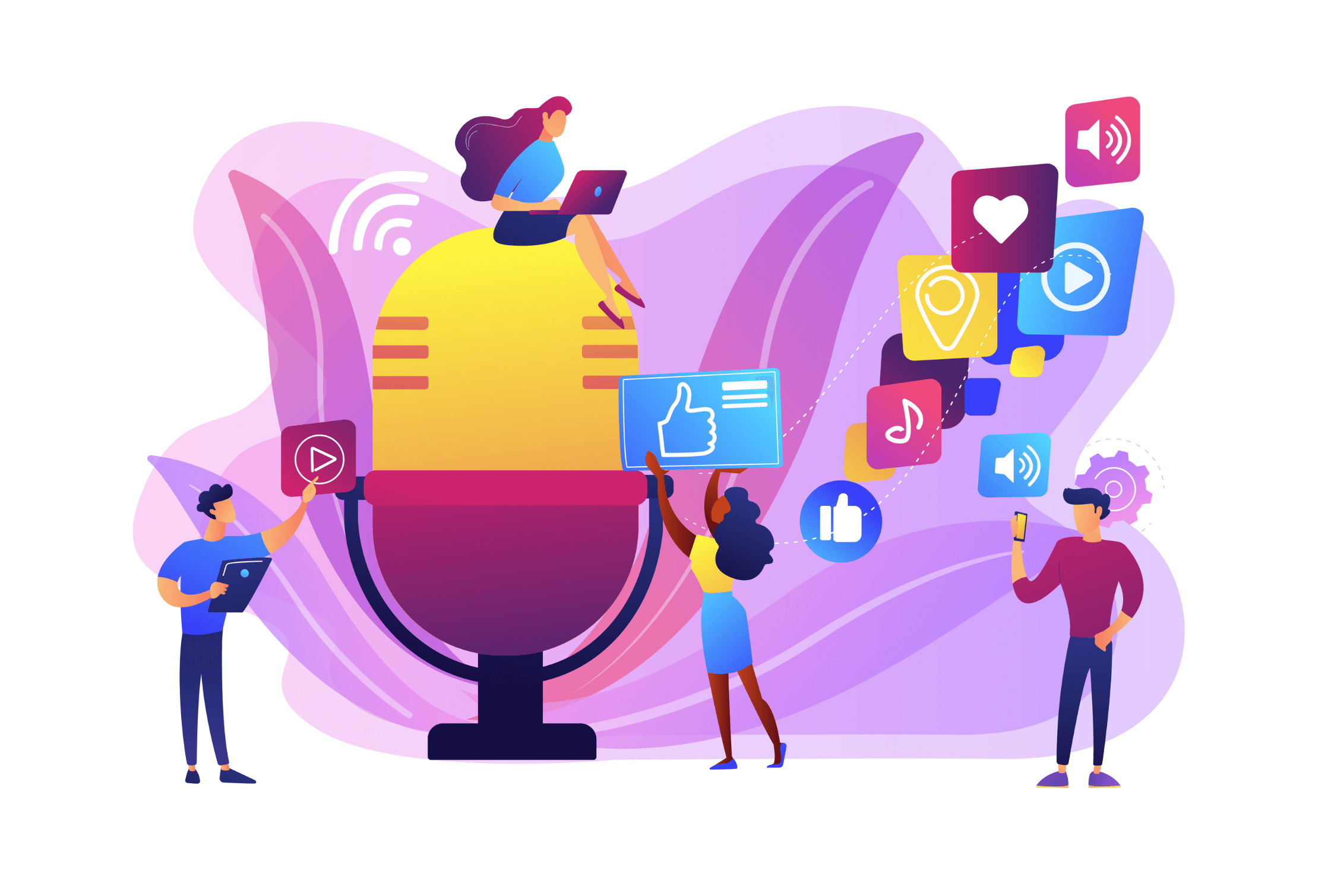 Simple podcast tours are one of the most acceptable methods to gain an audience rapidly. Find podcasts in your niche and pitch them on how you can add value to their listeners by sharing your experience, the outcomes you have assisted in achieving, and your expertise.
For instance, you might consider appearing on a moms' podcast if you're starting a fitness program for mothers of young children. It is crucial to pitch them with a story and distinctive value proposition about what their audience wants.
Analyze Your KPIs
After the launch, you'll see either a massive boom or a foolish fall! In both situations, keep outlining the issue and potential fix your digital product may address for your consumers.
During and following the launch, take the following actions:
Pay attention to your audience

Improve as quickly as possible

Keep track of your progress along the way
For your digital offering, establish a few key performance indicators (KPIs) and use their analysis to make quick improvements. You should focus on monitoring key performance indicators: conversion rates, paid vs. organic traffic, monthly recurring revenue, session length, and client lifetime value.
Display Your Reviews and Testimonials 
Give friends, industry blogs, or influencers access to your product's demo, sample, or beta version in exchange for a genuine review.
Ask them if they would be willing to provide a testimonial regarding the reliability of you or your business if they are too busy to try out your product.
Ask them to tell users that they should go to your website if they want to learn more about your product. When you have a growing following, it's time to create your launch strategy!
Update Your Website 
Ensure your copy and links are accurate if you're utilizing a marketplace, and finish a test buy.
Check everything if you are using your website. Nobody will carry it out for you. Verify the site's links, the registration process for new users, and the checkout procedure.
When you publish your site, you must be able to accept payments!
Conclusion
Although the launch is a crucial component of your strategy, it is insufficient to guarantee the viability of your company. The most challenging hurdle for an entrepreneur is persuading consumers to keep buying to achieve that.
You must continuously improve your product and develop fresh concepts for content development and marketing tactics if you want to stay competitive.