An all-purpose platform called LinkedIn places a strong emphasis on interactions between companies and job candidates. On the one hand, it is a professional social network where people in the business world may share insightful posts and comments.
On the other side, it's a massive job board where millions of employers and employees update their career histories and highlight their professional achievements. Then, many professionals and businesses view LinkedIn as a huge sales opportunity, which helps generate prospects and guide them through the sales process. LinkedIn bots can be helpful for all these various activities.
LinkedIn maintains a unifying focus on business despite its many different use patterns. As a result, professionals and companies that hire them prefer LinkedIn as their social media site of choice.
Therefore, the best LinkedIn automation tools are crucial in generating leads and automating repetitive tasks. Let us review the top LinkedIn bots and automation tools that can help you with outreach and marketing on the business social media site.
What is a LinkedIn Bot?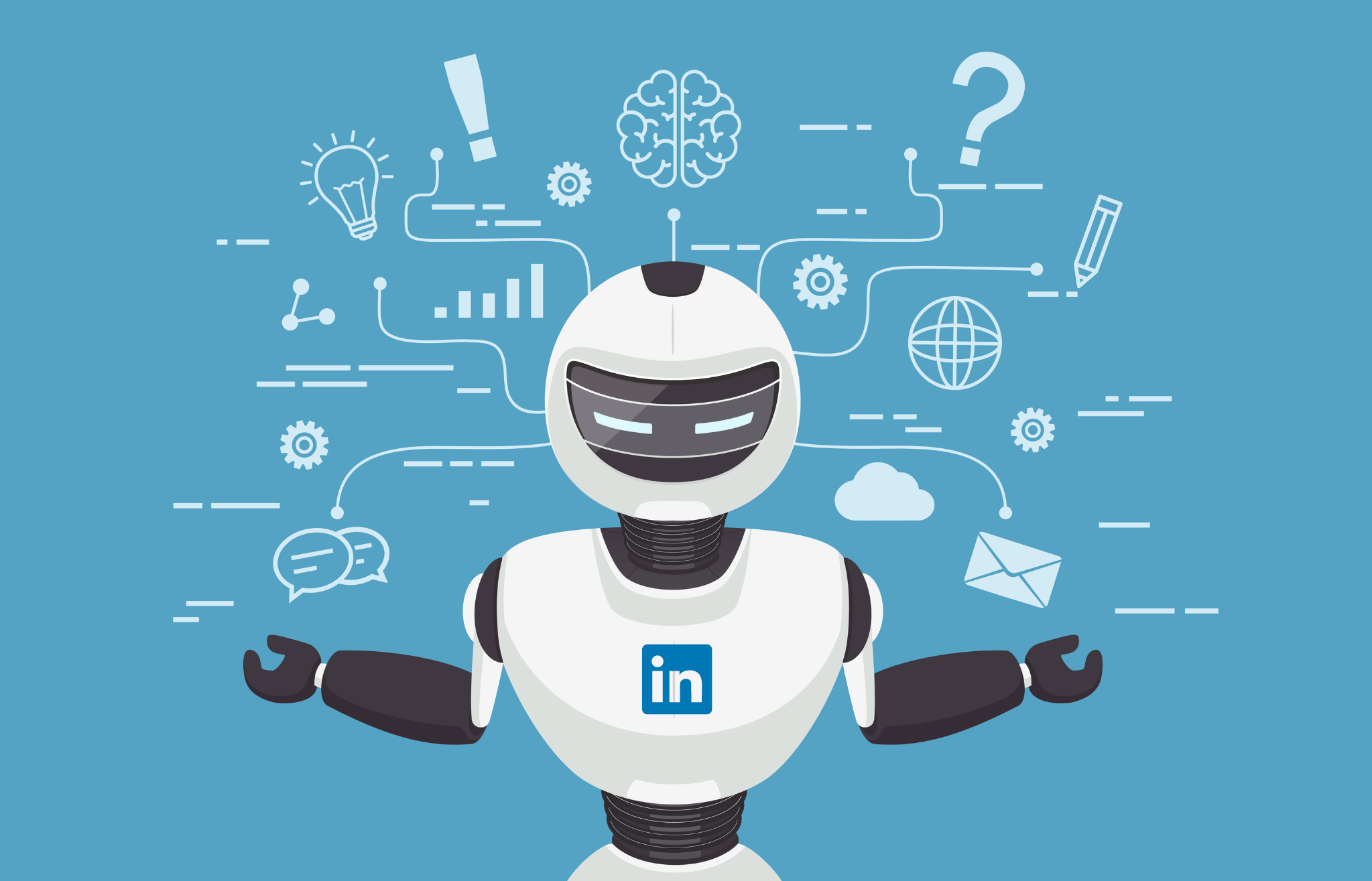 The word "bot" is a contraction of the English word "robot." Internet bots are designed to carry out predetermined repetitive tasks like mechanical robots. They accomplish this by using scripts and algorithms which can run quicker than anyone else. These algorithms and scripts carry out well-defined commands. Therefore, bots are computer programs that run automatically and autonomously without human intervention or oversight.
More than 64% of business respondents think bots help them provide more individualized customer care. With the help of LinkedIn bots, you may complete tasks through routine daily chats on the social media platform. These bots allow users to carry out automated actions on their network, such as sending messages or making recommendations. Unfortunately, there aren't many LinkedIn bots today that are reliable and secure.
Using a LinkedIn bot to quickly filter requests and decide whether to accept or reject them without carefully reviewing each individual can be helpful. They are useful if you have a lot of connections on the site who are no longer active; erase those records and maintain the ones that are, to avoid mistakenly snubbing someone significant.
It can also help set up reminders for tasks you need to complete, such as connecting with a new employee at your firm that has been pending for a long time. Create a self-imposed automatic reminder mechanism (such as "remind me every three weeks") to help make sure of that.
Related article: Keep Your LinkedIn Account Safe
How Do LinkedIn Bots Work?
LinkedIn bots are software programs that automate processes to save time and make it simpler to remain in touch with individuals, follow updates about their organization, obtain recommendations (or endorsements), look for opportunities, or follow particular users or companies/industries.
You can choose specific categories on LinkedIn using bots, including industries, groups, places, age ranges, and educational backgrounds, among many more. With the help of this data, you can set search criteria to narrow down connections most compatible with your campaign objectives and swiftly compile a list of possible customers.
What Is a Browser-Based Bot for LinkedIn?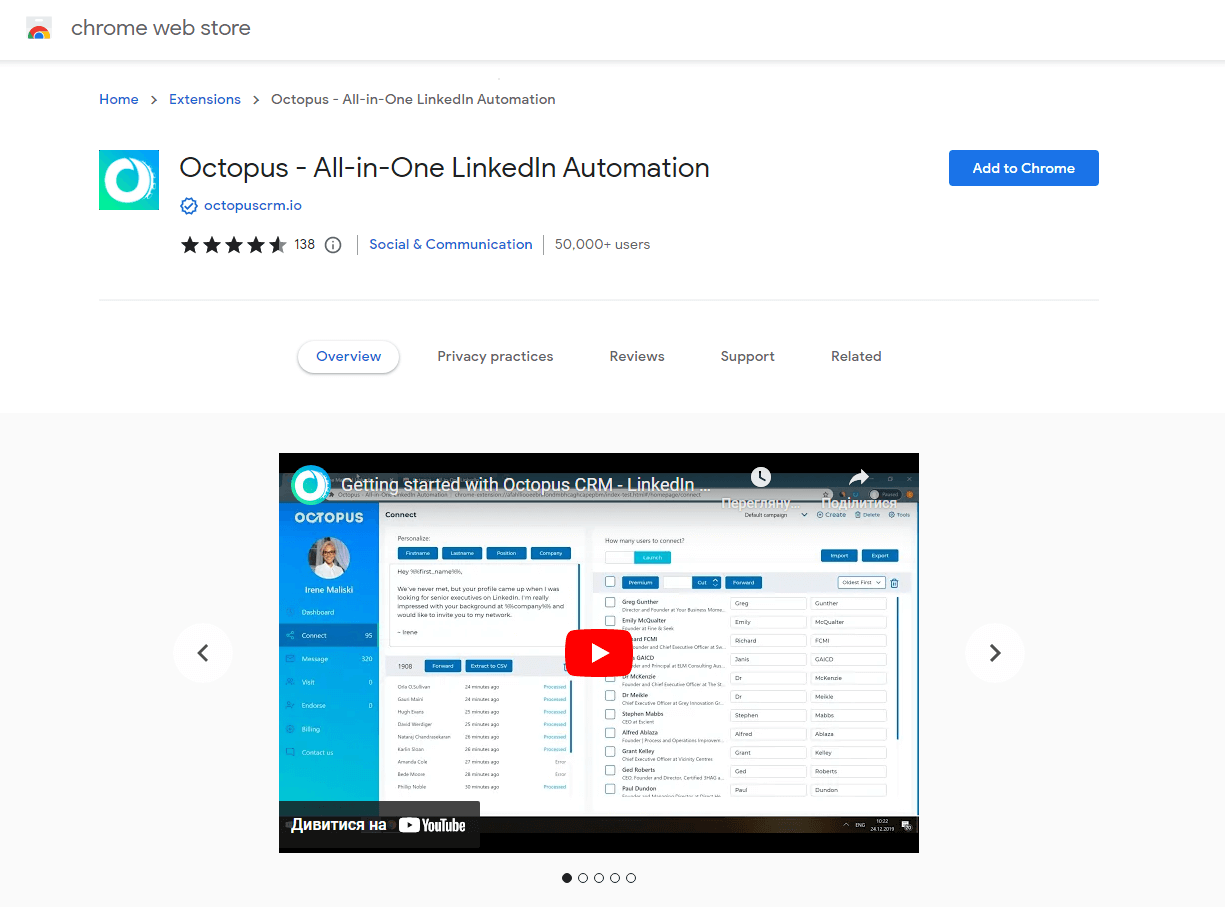 To use this kind, launch LinkedIn from your preferred browser and activate the tool as a Chrome extension.
The results are:
 

The tool cannot run continuously.

They are simpler to identify because they rely on browser caching.

When logging in, use new IP addresses each time.
This is suspicious. In addition to the previously noted security concerns, browser-based LinkedIn automation applications are deficient in more complex functions.
What Is a Cloud-Based Bot for LinkedIn?
Because they are integrated with your LinkedIn profile, cloud-based automation tools for LinkedIn are much safer to use. When using the automation tool, you may log in to your LinkedIn profile and define the parameters and filters for the actions you wish to automate.
A dedicated IP address and the fact that a cloud-based tool doesn't operate on the front end like a tool based on a browser are two significant benefits of employing a LinkedIn automation tool. Additionally, you can use cutting-edge features.
The advantage of cloud-based LinkedIn automation tools is undeniable, with increased security and the benefit of convenience, but the disadvantage is that they are frequently much more expensive.
This is why you must research and browse to find what best suits your requirements.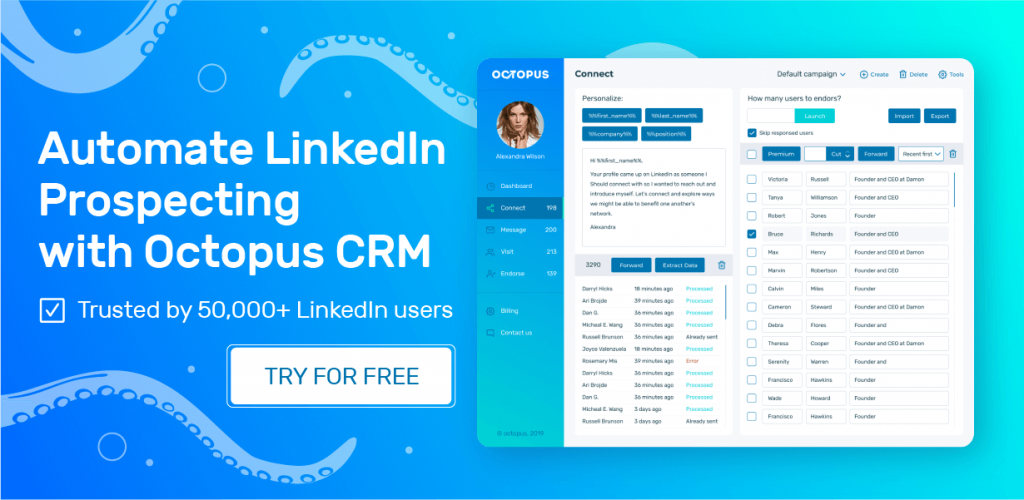 What Are Some Useful Bot Functions?
A bot can carry out various duties and activities, just like the diversity of online apps. Bots can function without specific human instructions because they are typically employed to automate certain jobs. The most frequent uses of a bot are to:
Supporting instant messaging systems like Twitter, Facebook, and WhatsApp for communication services;

Autonomous data scraping (also known as data collection) and data crawling use hashtags, pattern matching, and keywords to search through, analyze, and index the data on a website.

Automating and simulating predetermined dialogue using specific hashtags, algorithms, and keywords (e.g., on websites, in chats, and customer service);

Using the user interfaces of other programs and bots to carry out extra tasks (such as gathering and displaying information from weather or traffic apps);

Providing and carrying out automated services like translation, individualized advertising, and order placement;

Performing chess or other game-related tasks; and

Constructing botnets to set up computer networks for data theft, fraud, and DDoS attacks.
Related article: Using Automation Safely on LinkedIn
What Are the Benefits of LinkedIn Bots?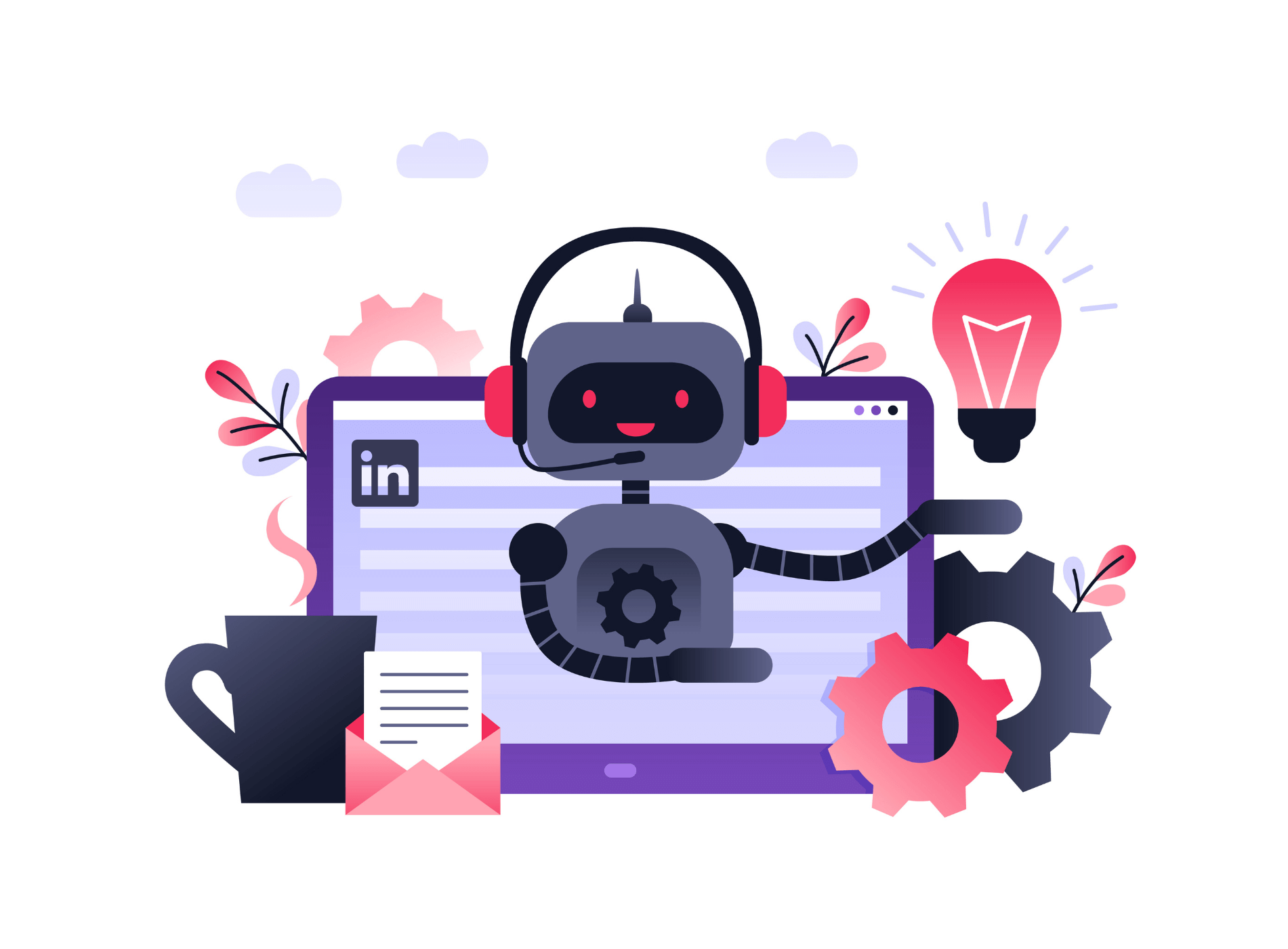 Your LinkedIn outreach plan may become ineffective because the LinkedIn algorithm is continuously evolving. You must be ready for this by developing a strategy that may grow in response to any adjustments LinkedIn makes.
The ideal solution for this is LinkedIn automated messaging, which enables you to swiftly and effectively change your LinkedIn outreach at scale without having to put in additional effort.LinkedIn automatic messaging offers further advantages, such as:
Enhanced Accuracy
With LinkedIn automation, you can interact with leads and increase your sales. If you're unsure where to begin, consider joining a few LinkedIn groups. This will give you a segmented market from which to choose your leads.
Enhancing Scalability
A LinkedIn automated message is an exception to the rule that accuracy and scalability can coexist. Utilizing LinkedIn automation tools will help you grow your outreach quickly so you can interact with more prospects in a shorter amount of time.
Higher Productivity
LinkedIn bots may take care of all the time-consuming and laborious activities for you so you can concentrate on the strategic aspect of your outreach. You'll be more productive as a result and close more sales.
Greater Efficiency
You may boost your LinkedIn outreach's effectiveness by using automated messaging. You can save time and concentrate on more critical activities by automating monotonous tasks.
Lower Costs
You can cut your expenditures associated with LinkedIn outreach by using automated messaging.
Any company that wishes to increase its LinkedIn outreach should invest in LinkedIn automated messaging. However, this is only true if you focus on tailoring your outreach and ensuring that your LinkedIn bot is correctly configured. The objective is to achieve that! If you don't do it, you'll waste time and money, and your account might even be blocked.
LinkedIn is generally stringent regarding automation; if it even suspects you're employing a LinkedIn bot, you will likely suffer the consequences.
However, there are still ways to take advantage of LinkedIn's automatic messaging benefits without encountering any problems.
Top 31 LinkedIn Bots
Although LinkedIn has always been an effective tool for salespeople, the development of LinkedIn automation solutions has dramatically boosted its potential. Professionals use LinkedIn as their go-to social media platform.
It is a fantastic platform for discovering new business prospects, establishing new relationships, or staying in touch with past co-workers. With bots, users have managed to gain leads, reach out to targeted profiles and streamline repetitive tasks.
Let's quickly review the top LinkedIn automation solutions available now that you know what it is and their benefits. Given that over 84% of salespeople use LinkedIn actively, it makes sense to put time, money, and effort into developing a LinkedIn marketing and sales plan. It takes time to identify the best LinkedIn bots:
Octopus CRM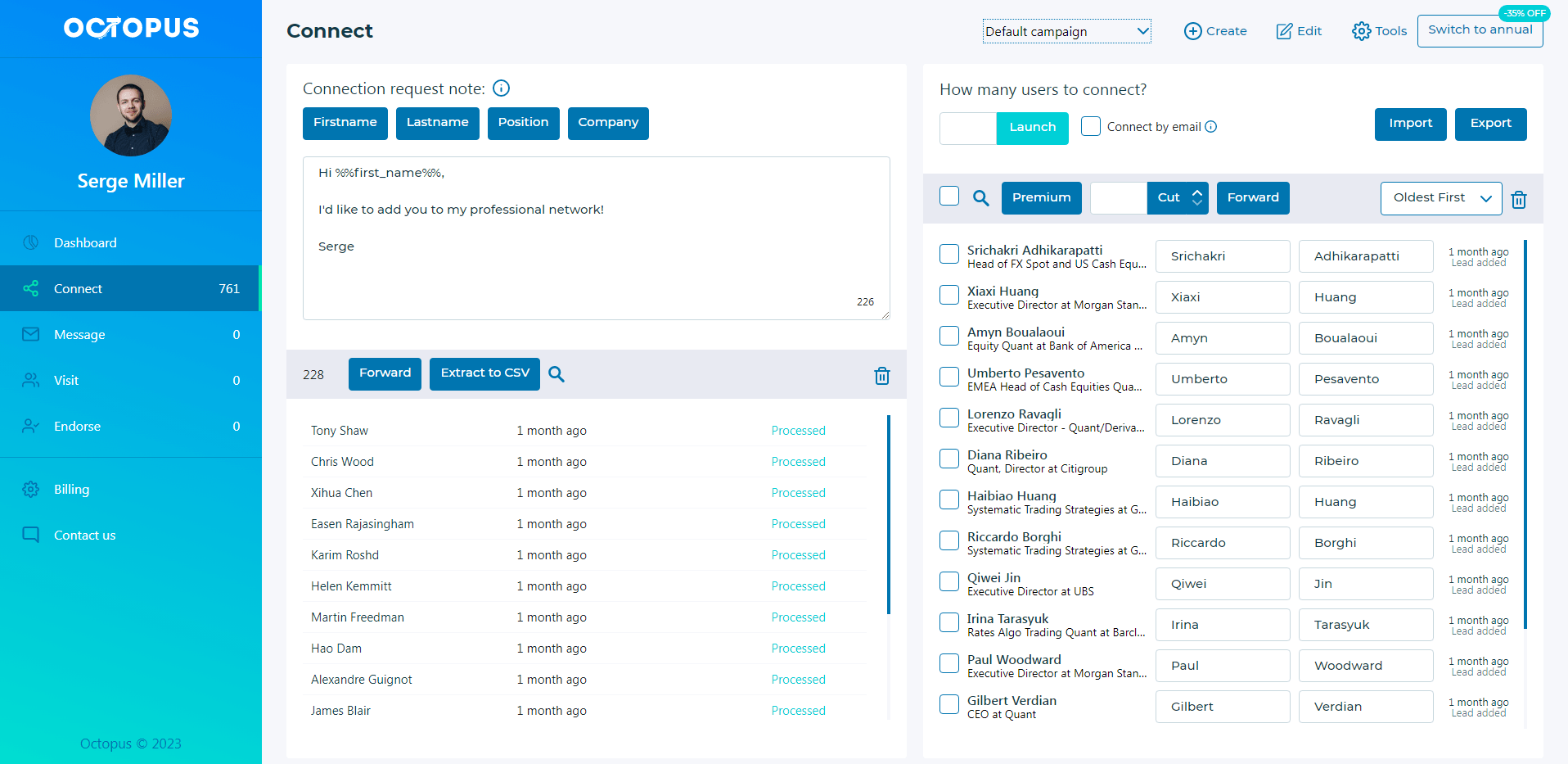 Octopus CRM LinkedIn automation software with their superior marketing automation can speed up the lead generation process and that countless LinkedIn users have already benefited from their assistance in achieving their connection targets. You can easily reach out to target users in your second or third-degree connections by sending them personalized messages. You can send mass messages to contacts in your first-degree circle using Octopus CRM as well.
Octopus CRM is one of the finest at creating effective LinkedIn lead generation funnels. This top-notch, reliable LinkedIn automation extension can significantly improve your networking.
Dripify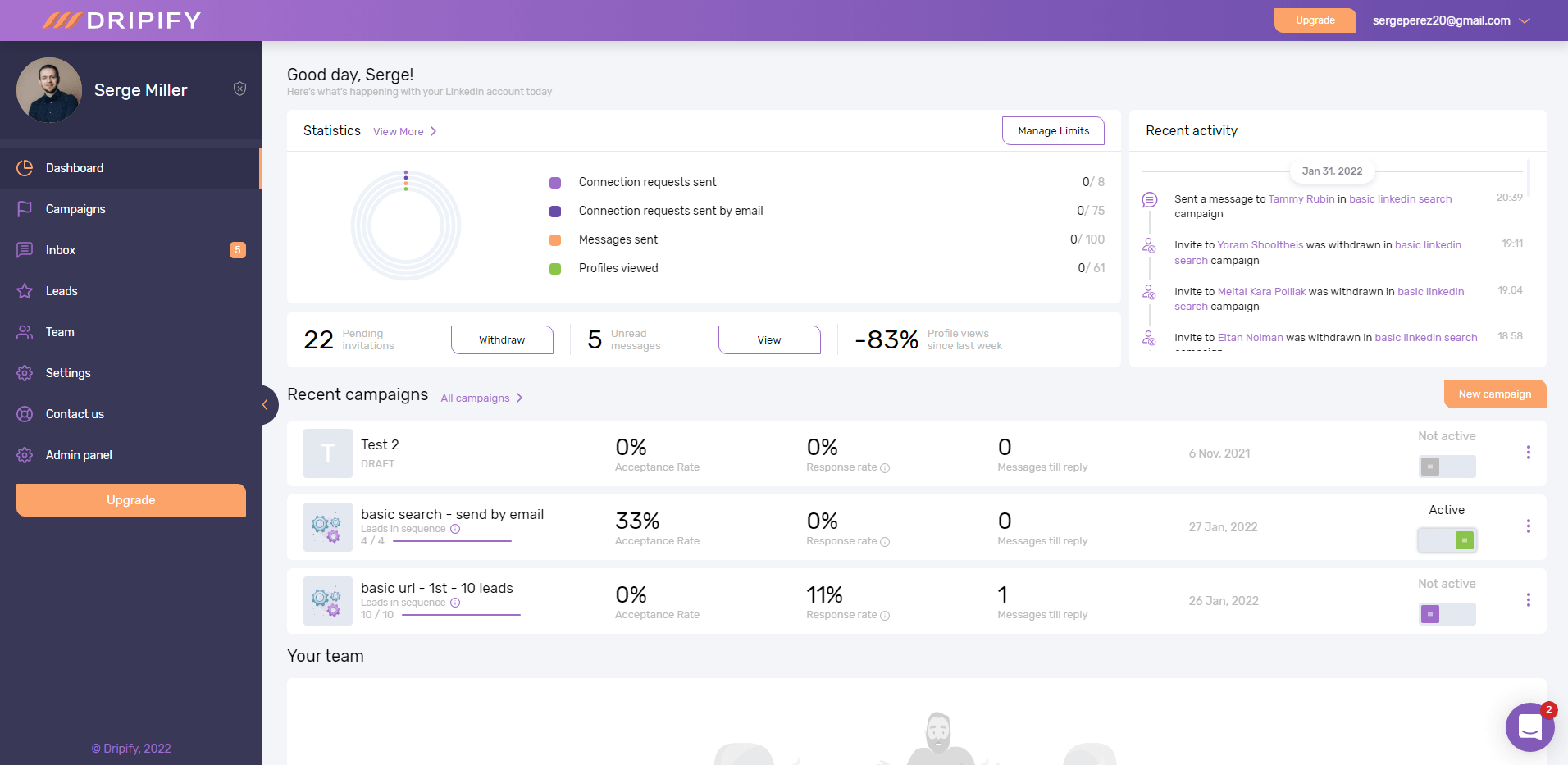 Dripify is the one-stop shop for all your marketing and sales automation requirements. Sales reps can increase the effectiveness of their LinkedIn prospecting by using this cutting-edge, multipurpose LinkedIn automation solution.
Using the sales automation platform, you may create an automated sales funnel from scratch. You may increase LinkedIn lead generation by using a variety of LinkedIn activities, setting time delays, A/B testing your ads, and more.
Additionally, Dripify enables you to monitor sophisticated LinkedIn analytics to see which sales and marketing approaches are practical and which need to be improved.
You may increase client happiness and retention by using Dripify's control panel to manage your LinkedIn discussions. Integrate Dripify into your current marketing plan to efficiently communicate with leads and close more sales.
LinkedIn Sales Navigator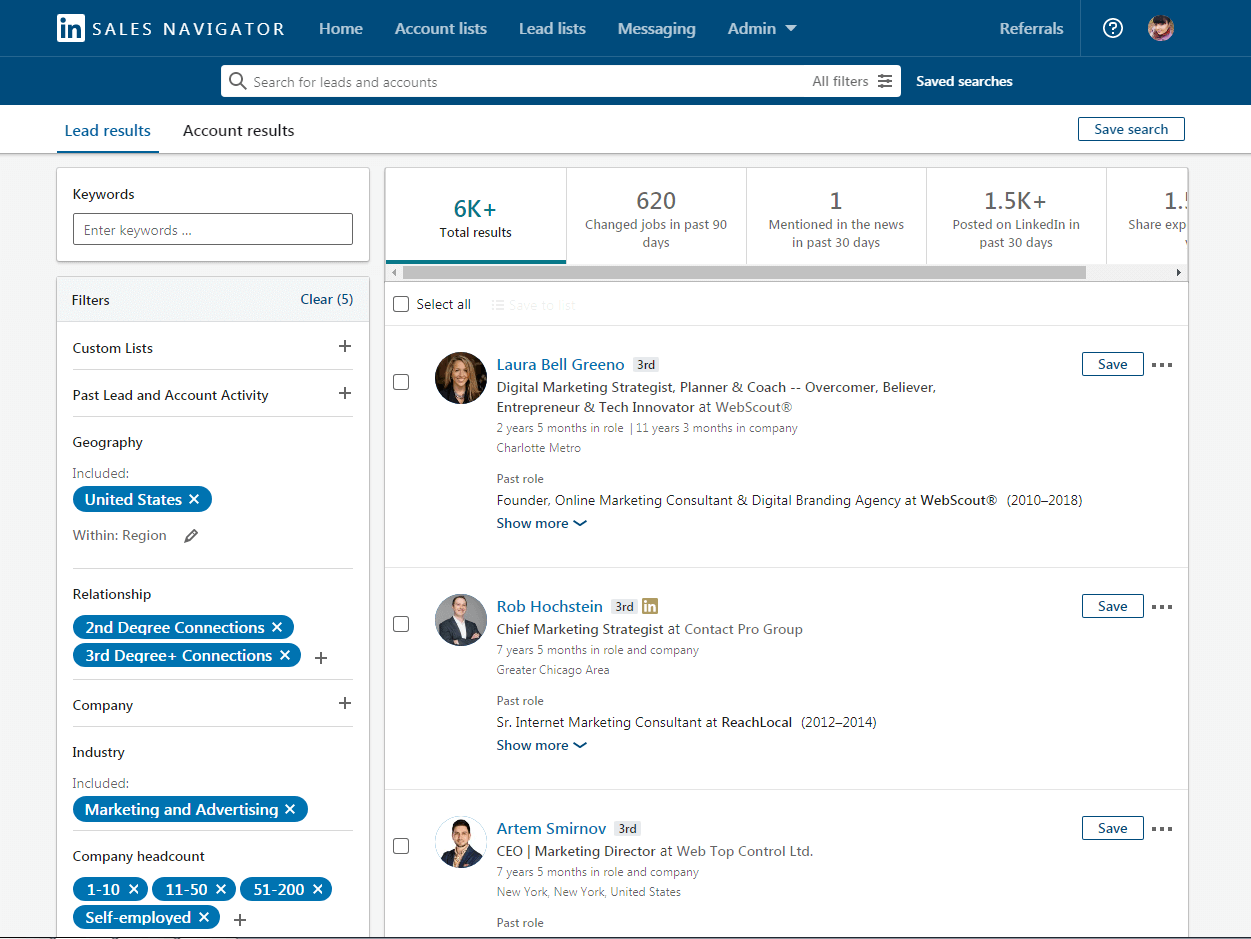 Using the help of LinkedIn Sales Navigator, you can identify the ideal candidates for your LinkedIn account and organizations with an enhanced search option that returns more relevant leads.
Additionally, they give you leads to find the top talent in your sector. Moreover, according to this LinkedIn automation tool, you may use extensive filters and automatically save the accounts and leads you are attempting to contact.
This kind of product is intended for users currently using LinkedIn and desire exclusive access to cutting-edge capabilities that will give them an advantage over their rivals. The ideal tool for LinkedIn users seeking more sophisticated functionality is LinkedIn Sales Navigator. Sadly, LinkedIn only allows manual submissions.
You may, however, integrate it with other LinkedIn automation solutions, such as Expandi. You can further your customization by utilizing the integration with Hyperise.
Linked Helper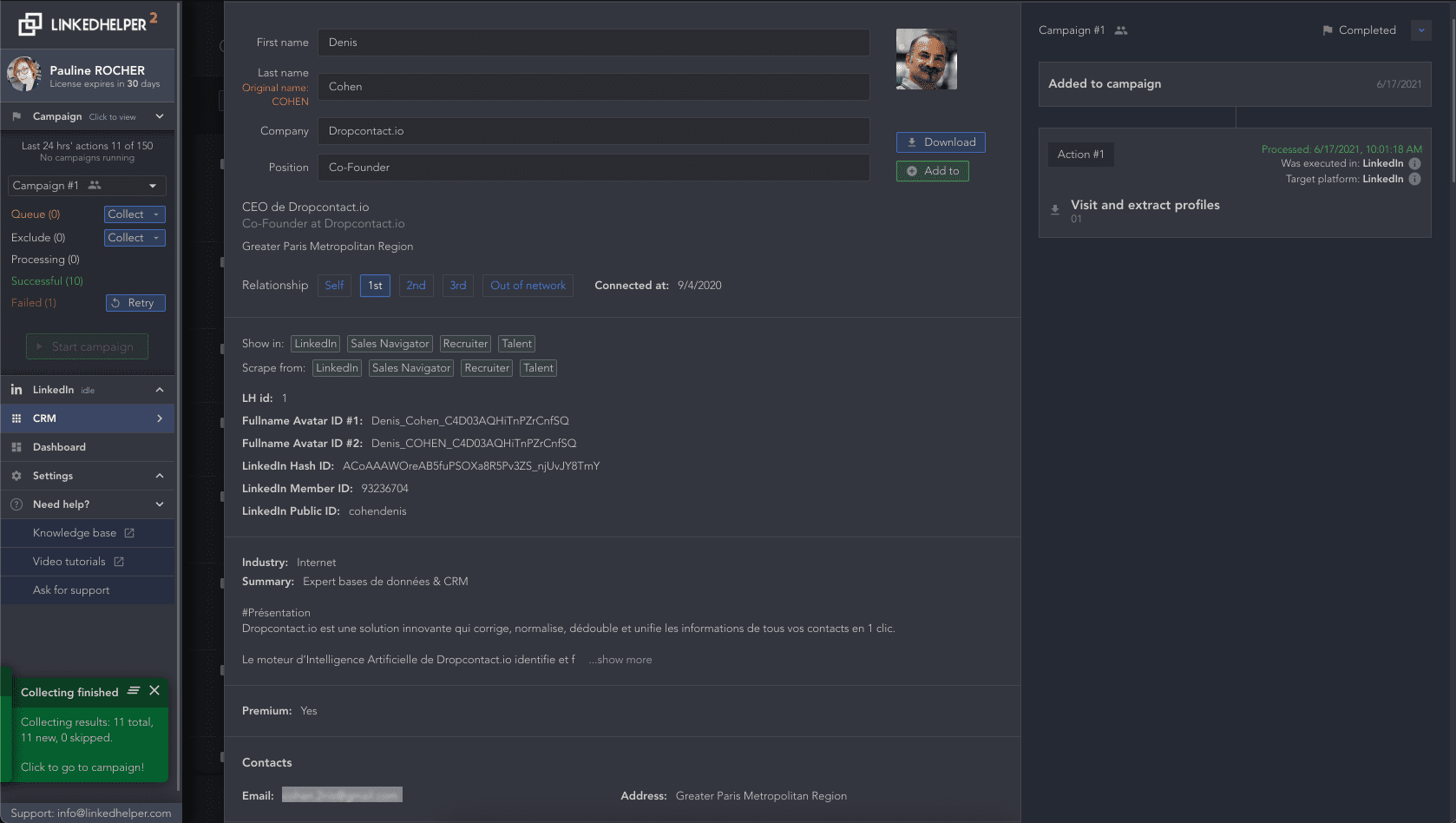 Due to its flexibility in automating LinkedIn operations, LinkedHelper has become one of the most well-known LinkedIn bot. This Chrome-based tool can assist you in finding worthwhile leads without having to invest a lot of time or money.
Once you and they have decided on an outreach strategy, they may set up your autoresponder so you can contact second and third-degree contacts without wasting time. The tool, according to LinkedHelper, amps up your LinkedIn lead creation.
You may also optimize your targeting by importing your contact's CSV files into the program.
Additionally, you may develop hyper-personalized ads by using the Hyperise integration. You cannot use the same license simultaneously on two LinkedIn accounts, which is one of LinkedHelper's limitations. You can, however, change between accounts.
Phantombuster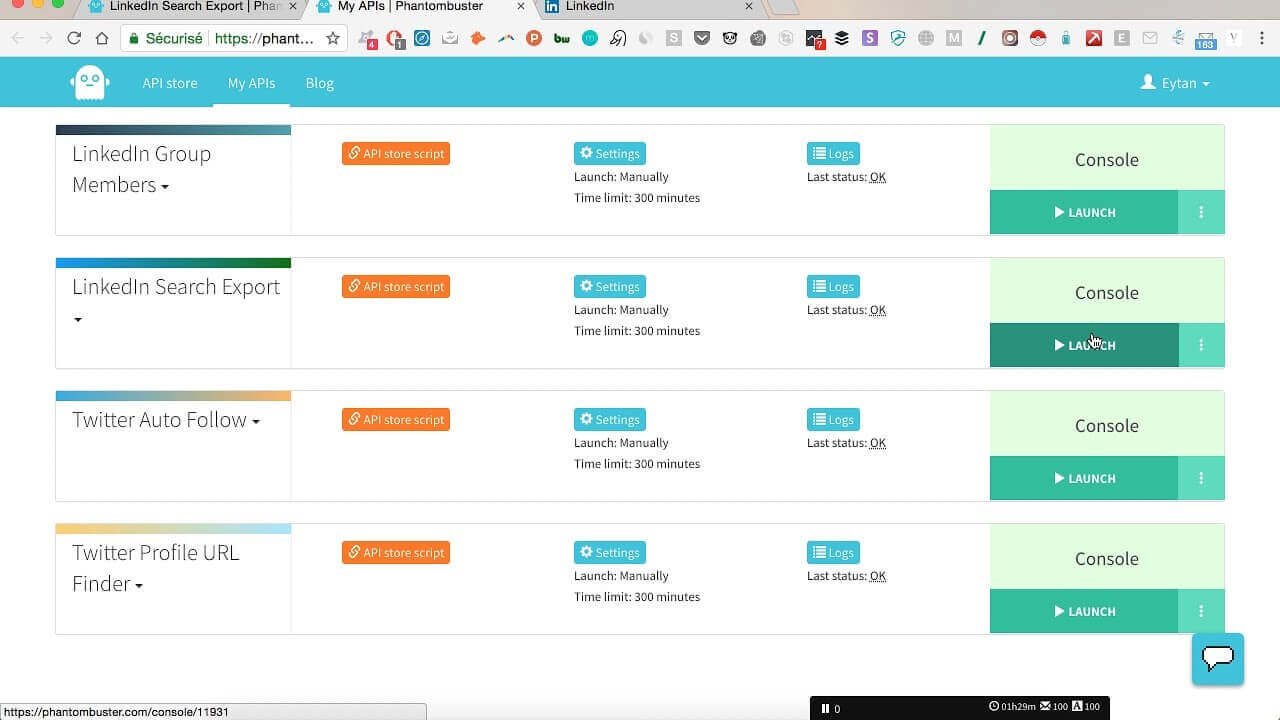 Phantombuster features several options for you to choose from, which makes it excellent for LinkedIn automation.
Phantoms, or automation, are the name of these solutions, and you can find them on their website in more than 20 different categories, so you know they've put a lot of thought into their features.
The fact that they can assist you with lead creation and have experience working with a wide range of people — including sales teams, agencies, and marketers — means that they can ease your life on LinkedIn regardless of the category you fall under.
Additionally, you can visit the Phantom Store and use over 100 Phantom choices to build creative outreach campaigns and improve those current lead lists. Moreover, the $30 monthly price you pay is a great deal.
Other LinkedIn bots worth paying attention to:
UseViral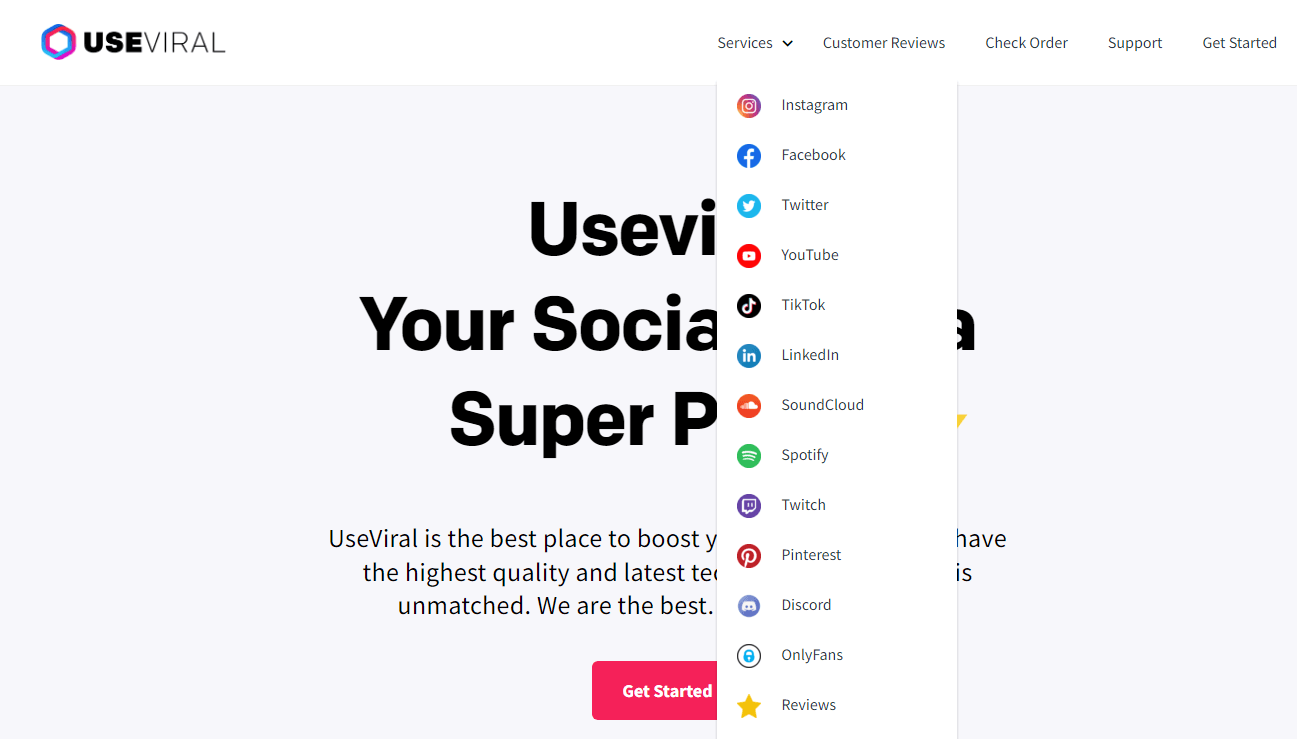 You might not be familiar with the best LinkedIn automation tool or bot. This is because UseViral is still relatively new compared to other companies in this sector. We believe they're a strong candidate for your LinkedIn connections because they spare no expense in building their brand's reputation.
They can assist you with both your LinkedIn connections and the followers of your LinkedIn company page. Then they will take things from there after asking you to select the bundle you believe is most appropriate for your page.
Additionally, they have a brief turnaround time – just a few days – and you get to pick how they will expand your LinkedIn for you. According to UseViral, they also have a high retention guarantee and a customer support system that is available anytime you need them.
They have a quick turnaround and can provide your LinkedIn interaction in just a few days. Both their pricing and customer service are excellent.
Pros
Multiple features

Secure and reliable
Cons
Dux-Soup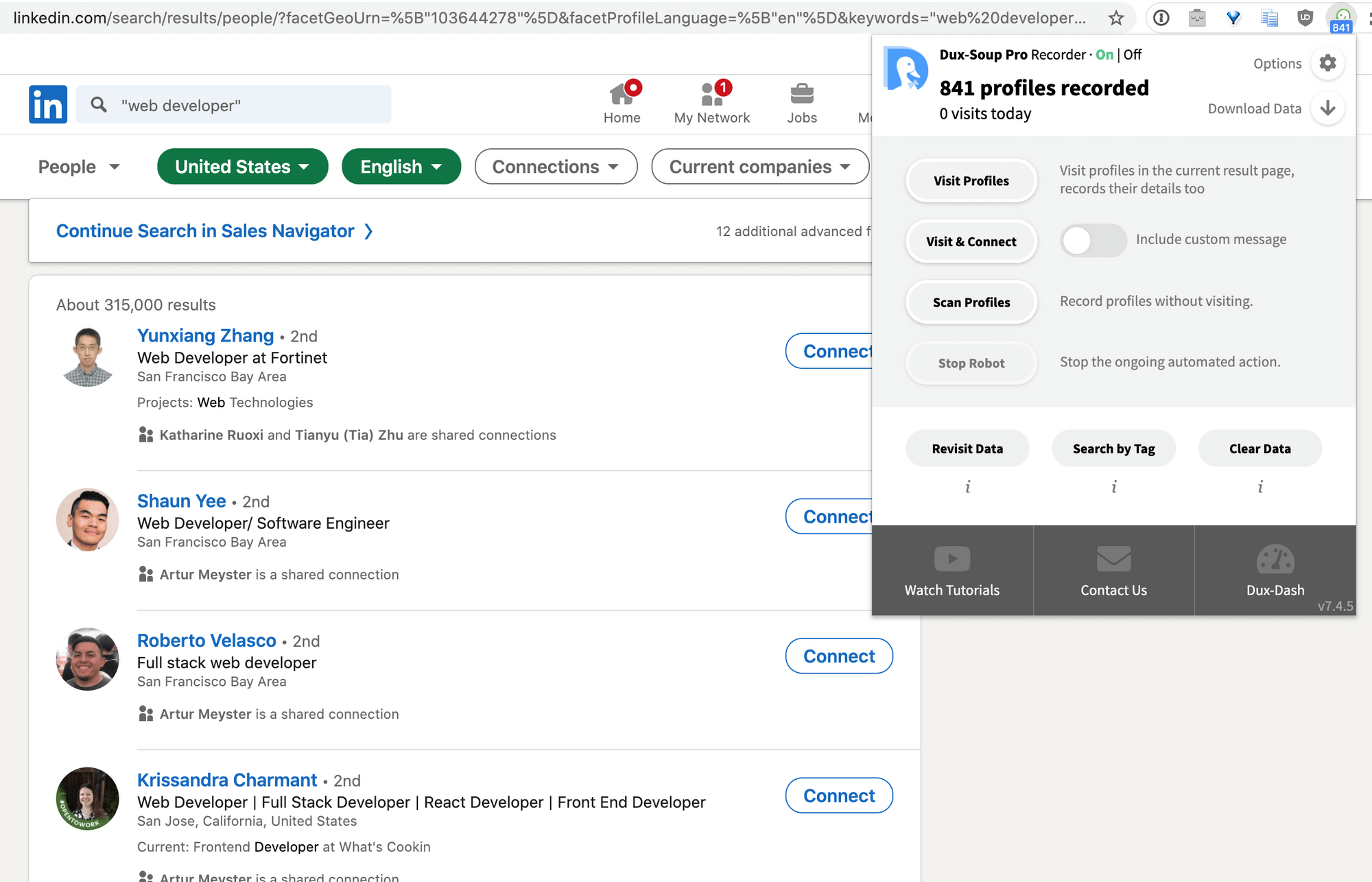 With the help of LinkedIn automation from Dux-Soup, you may increase the number of leads you generate by personally reaching out to your prospects. LinkedIn automatically connects with the prospects you choose, endorsing their talents and sending them connection requests and personalized direct messages.
From your browser, it acts on your behalf and gives you complete control and insight over what is happening with your LinkedIn account. Even those just starting with LinkedIn marketing can automate outreach and profile visits, LinkedIn messaging, connection endorsements, and much more.
Additionally, you may design LinkedIn drip advertisements that end when a lead reacts. It only functions if you log in because it's a Chrome extension. You may search for LinkedIn prospects, view their profiles, apply filters, and make notes even with the Starter Dux plan, which is entirely free.
The more comprehensive capabilities, such as network development, prospect list uploading, and cost-effective lead creation, are only available in the subscription plans. The most expensive package, Turbo Dux, includes lead management and advertising.
Pros
Ideal for beginners

Affordable plans
Cons
It may cause connection lags
SidesMedia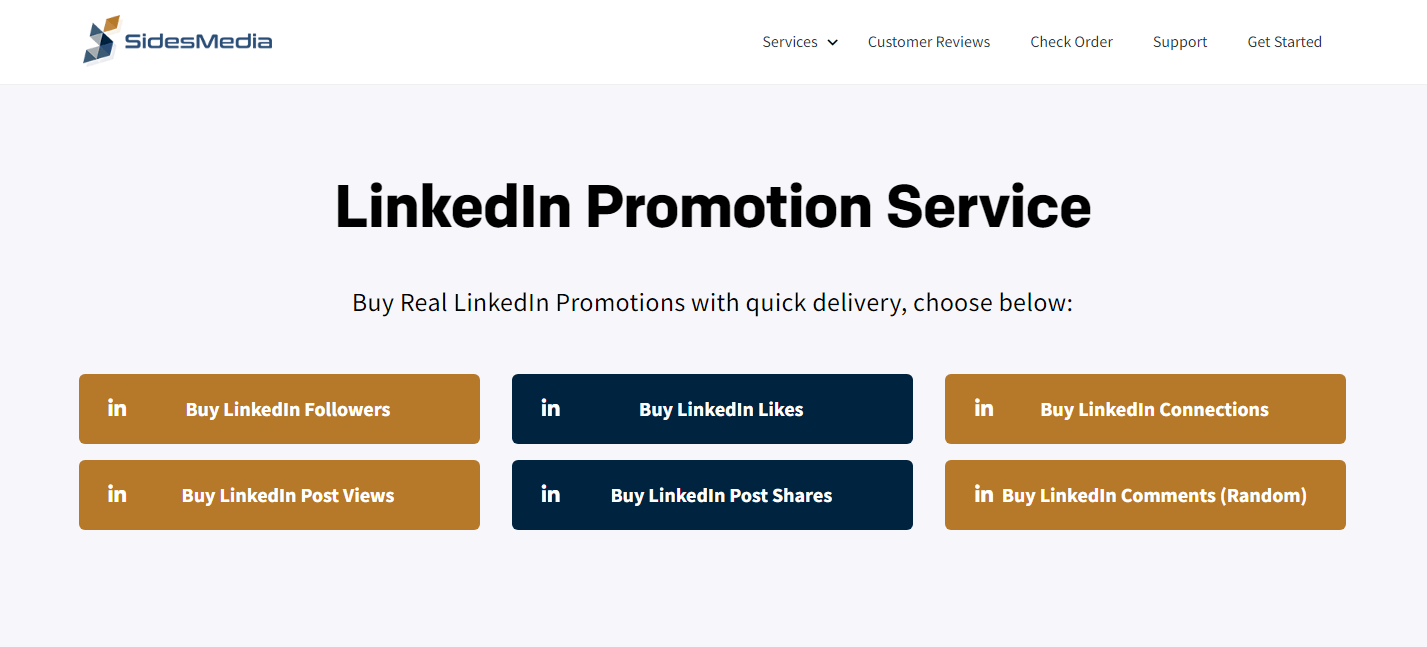 If you want to start treating your LinkedIn growth seriously, SidesMedia is a good option. With a sizable network of pros to support them, this organization is genuinely desired as the top marketing agency.
They assure all of their customers that their LinkedIn pages will develop significantly, and the most significant part is that they can assist you in getting started in as little as 72 hours.
If you're concerned about the features' caliber, you shouldn't be because they are unquestionably among the greatest available. When it comes to customer service, they will be there whenever you need them. Based on the favorable evaluations on their main page, if you browse down a little, you have an excellent alternative for all of your LinkedIn development needs.
Pros
Specialized features

Budget-friendly
Cons
Crystal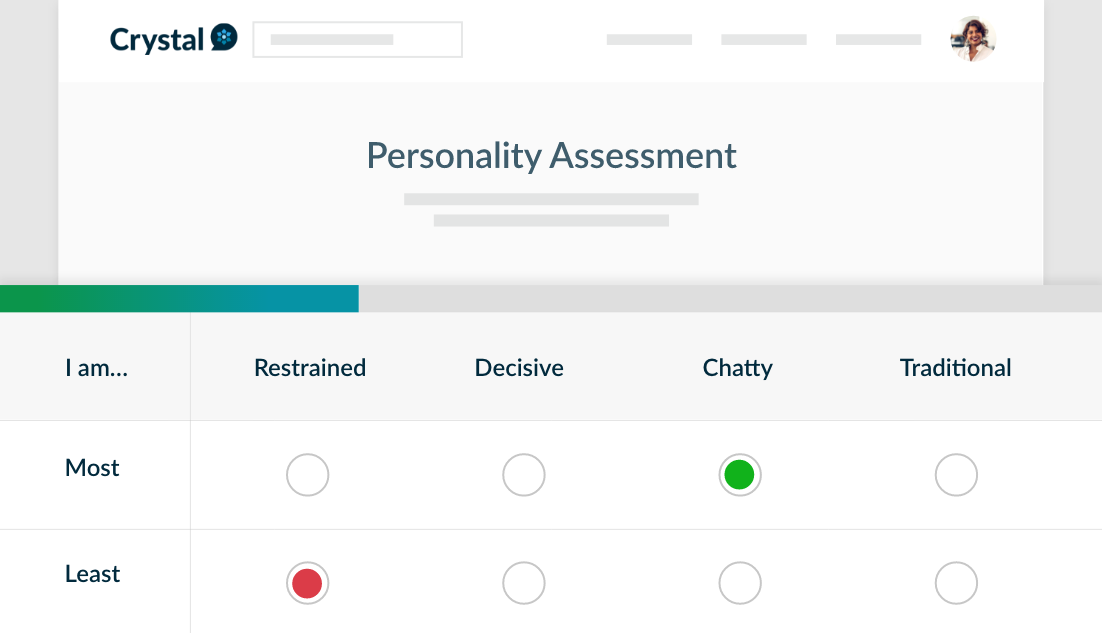 When trying to know your clients and the demographics of the calls they make, a LinkedIn automation tool like Crystal may be beneficial. This part of your brand is crucial if you want people to take you seriously online, so if you can get it right, you'll be doing great.
According to Crystal, a personality platform, clients can always use more information about their clientele. They can forecast someone's personality based on their LinkedIn profile, which will help you develop the right target market.
As you attempt to develop those client relationships, the more you understand your clients, the more you can relate to them. They won't feel appreciated and wanted if you don't take the time to understand a lot about them.
This is a much better method of approaching things than making cold calls to your clients because it brings them closer to making a purchase and requires no additional work on your part.
Pros
Helps navigate customer uncertainties

Budget-friendly
Cons
Zopto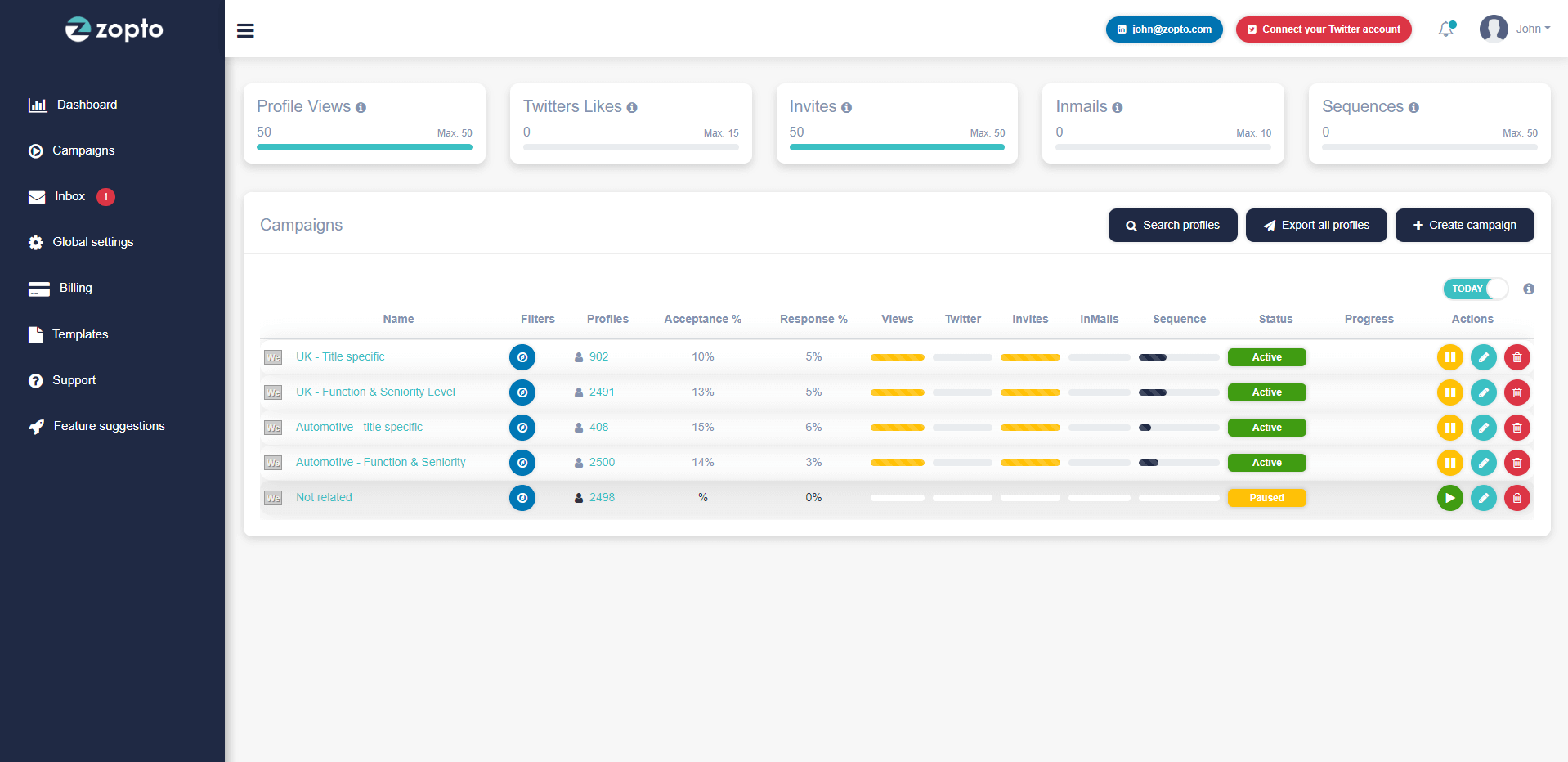 You can utilize the LinkedIn automation application Zopto to create fresh client leads. It also allows you to manage several profiles. It integrates with Sales Navigator and Recruiter accounts, giving you flexibility depending on the nature of your company. You can also reply to discussions in your Inbox directly from the app. To ensure that you never receive a LinkedIn ban, Zopto emphasizes that their technology resembles human behavior.
Zopto integrates with marketing automation, CRM, and countless webhook and Zapier connectors. You can use it, for instance, to create a sophisticated prospect list and filter using many parameters.
You can search, define, and grow your network with the aid of Zopto. You can promote content and boost purchases by connecting with your desired clientele. Based on thousands of parameters, complex filtering is an option.
Pros
Advanced filtering options

Campaign customization
Cons
Jarvee
Jarvee is an obvious top pick for being one of the best LinkedIn bots and automation tools; in fact, it should be at the top of the list as the top option for the majority, if not all, social networking platforms.
This is so because Jarvee, your go-to social media marketing, and outreach expert, has been putting other people's engagement tactics into action from the start. They are experts at using social media to promote your brand online.
Their helpful features and a dashboard that can be downloaded and used on your Windows desktop demonstrate how serious they are about this.
They even have beneficial video lessons on their website, so if you run into trouble using their features or think they're a little too complex, to begin with, they can walk you through it all.
Because their consumers trust them and the caliber of their features, Jarvee also charges reasonable costs. If you want to build a reputation on LinkedIn, you should employ this type of automation technology for your online social media marketing.
Pros
It blocks unwanted content

Countless innovative features
Cons
Meet Alfred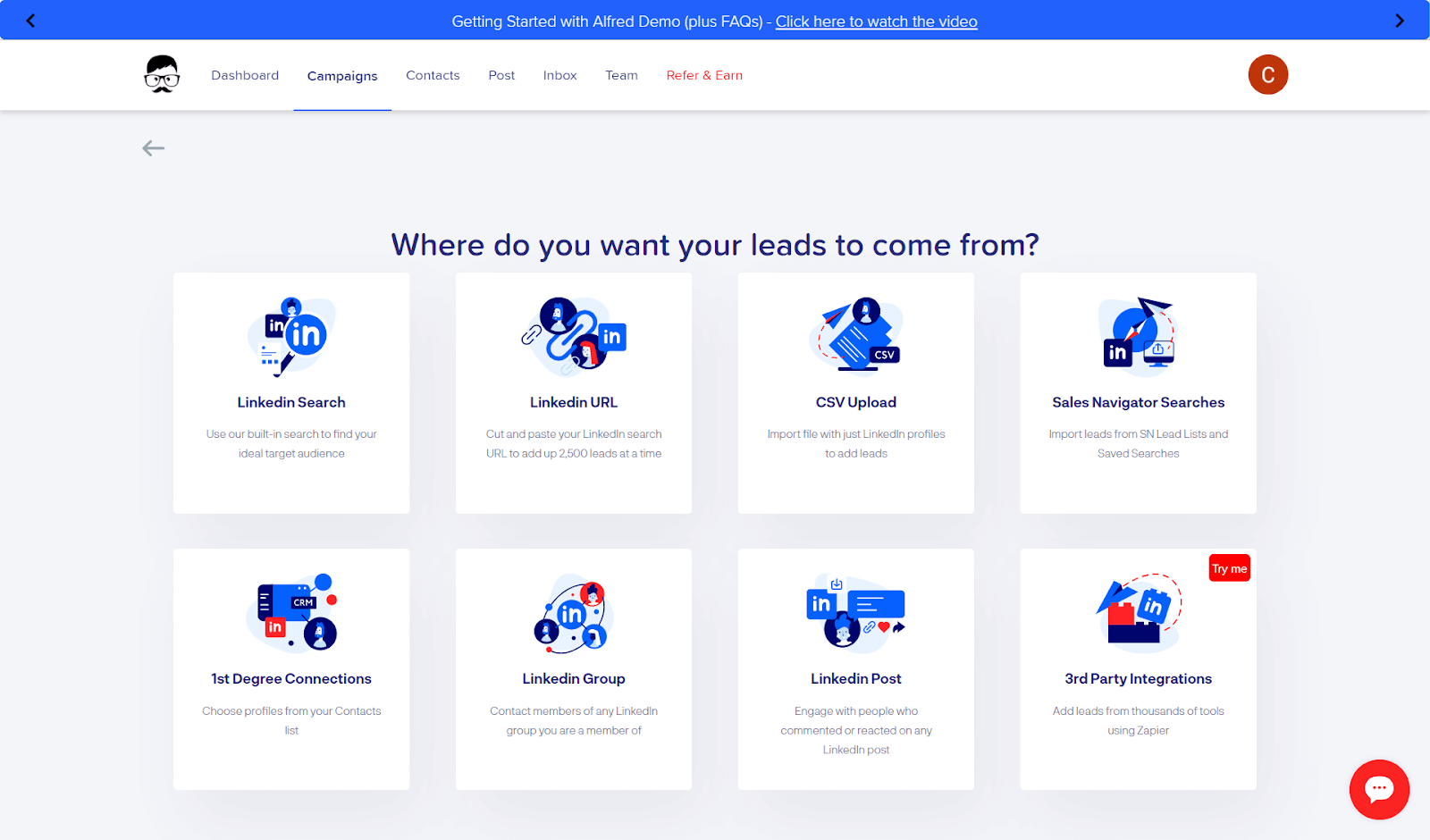 The best thing about Meet Alfred is that they claim to be an all-in-one solution for remote selling, making it one of the best LinkedIn bots currently available.
Additionally, they assert that their technology is the world's most user-friendly and sophisticated automation tool for Twitter, email, and LinkedIn.
They advertise how their features will save you time and are safe, easy to use, and unquestionably dependable. The finest aspect of their generous free trial is that you don't need to reveal your credit card information to take advantage of it. It lasts 21 days and is one of the longest in this sector.
They must be doing something right because they currently have over 50,000 consumers on their books. They claim to help their clients locate their ideal customers rapidly, as well as to develop advertising sequences and improve your techniques generally for better outcomes.
Pros
Allows you to run sequential email campaigns

CRM and lead generation features
Cons
Task Ant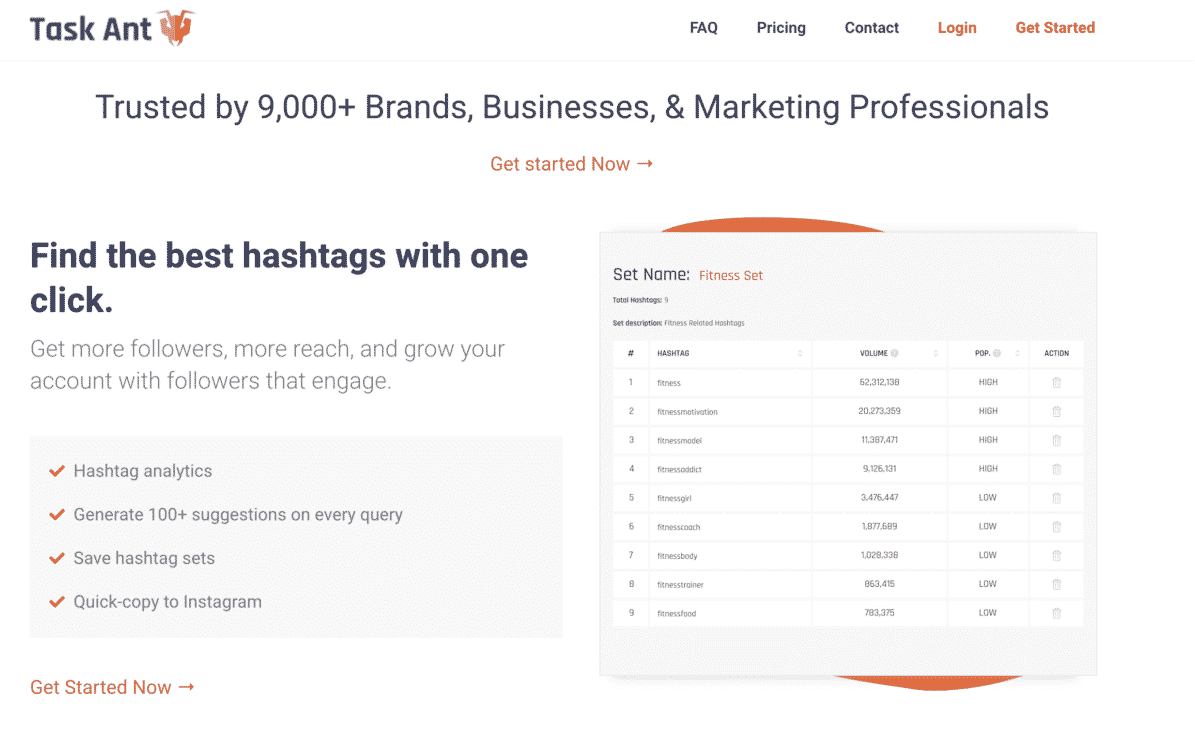 If you appreciate approaching your LinkedIn growth from a different angle, Task Ant, a LinkedIn bot with a twist, is a good fit. When it comes to hashtags, Task Ant can be of assistance.
Without hashtags, you wouldn't be able to get the correct leads for your niche, so they are undoubtedly the most crucial components of your LinkedIn profile. You can get assistance from Task Ant, and they can guarantee that every tag you discover will be beneficial and relevant.
They will also ensure that you can arrange them nicely so you won't always have to use the same tags. It's a good idea to vary your tags and choose a provider that allows this because using the same tags repeatedly can come out as spammy.
Pros
Relevant hashtag searches

Affordable pricing
Cons
SocialPilot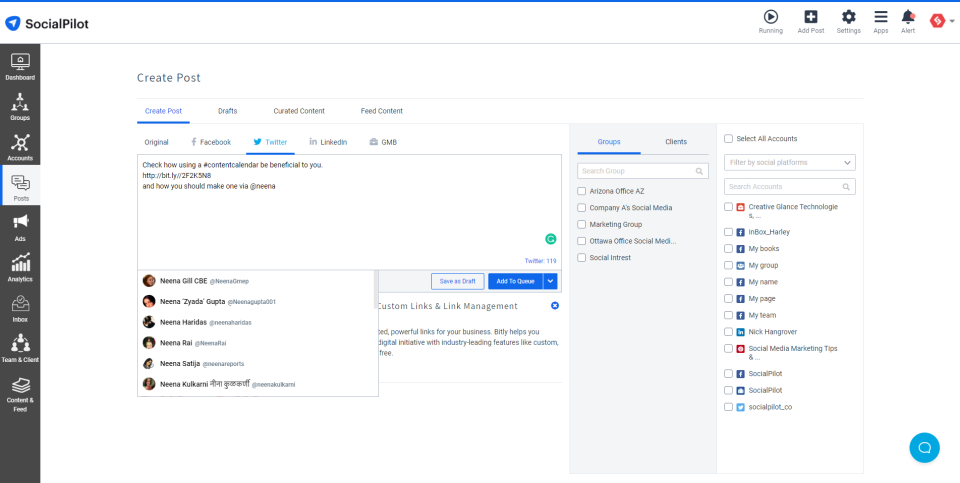 A LinkedIn automation solution like SocialPilot can assist your business' growth as a small business owner and larger organizations like marketing agencies, which may need to manage hundreds of profiles.
You can sign up for a free trial without disclosing any information about your credit card. It can assist you in utilizing analytics to identify what is and is not functioning.
They can also assist by making content suggestions for you to submit to ensure that you never run out of ideas. This kind of business can handle any job, whether big or tiny. One thing to note is that the more profiles you receive assistance with, the greater their value for your money.
Pros
Safe and reliable

Collaboration opportunities
Cons
TexAu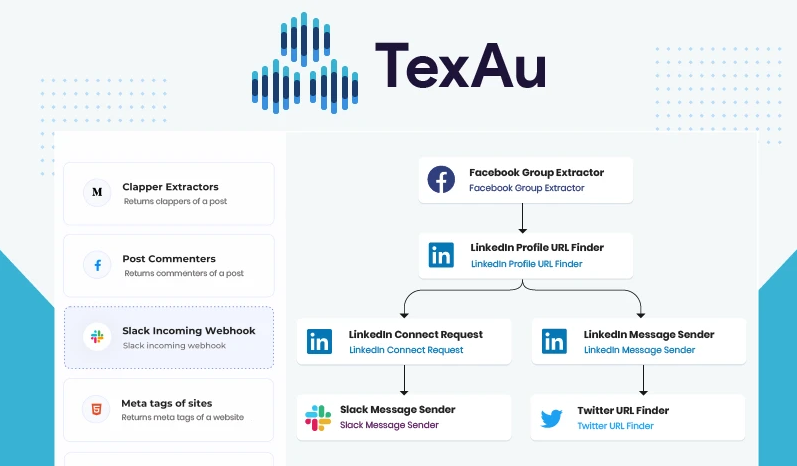 As a LinkedIn bot, TexAu is beneficial because it may assist you with your overall online activity and makes it incredibly simple to automate specific actions on LinkedIn.
They claim to be able to assist you in obtaining emails utilizing a LinkedIn profile and extracting any stored leads you may have from the sales navigator.
It is entirely up to you how you want to use their features and ensure that they are effective for your LinkedIn profile. One appreciable thing is that they can assist you with their LinkedIn automation tool or help you scrape data.
Pros
It helps automate repetitive tasks

Boost outreach and engagement rates
Cons
Salesloop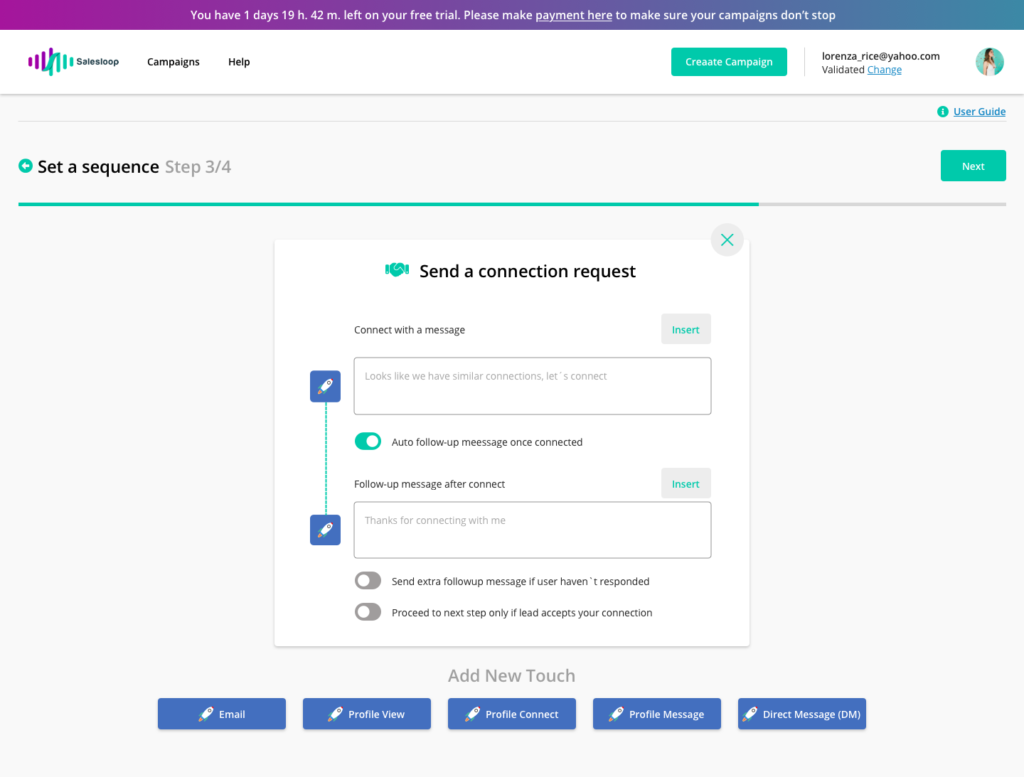 Salesloop is a relatively new LinkedIn bot, but it hasn't taken them long to get to know their users and figure out what they require from being on LinkedIn and working with a third party like this.
They claim to offer some of the most cutting-edge features available in the market, and they have a team of engineers working hard behind the scenes to ensure that their customers receive the features they require.
They offer some of the best lead generation services in the business, and it would seem that word of mouth about them is spreading quickly. Because they save everything in the cloud and don't require you to download anything to utilize them, a business like this is also highly safe.
The tool offers three pricing plans, including a "Solo" package costing $49/month, a "Team" package priced at $199 monthly, and a "Managed Service" costing $999/month.
Pros
Cloud-based automation tools

7-days free trial
Cons
It limits outreach campaigns to LinkedIn
Somiibo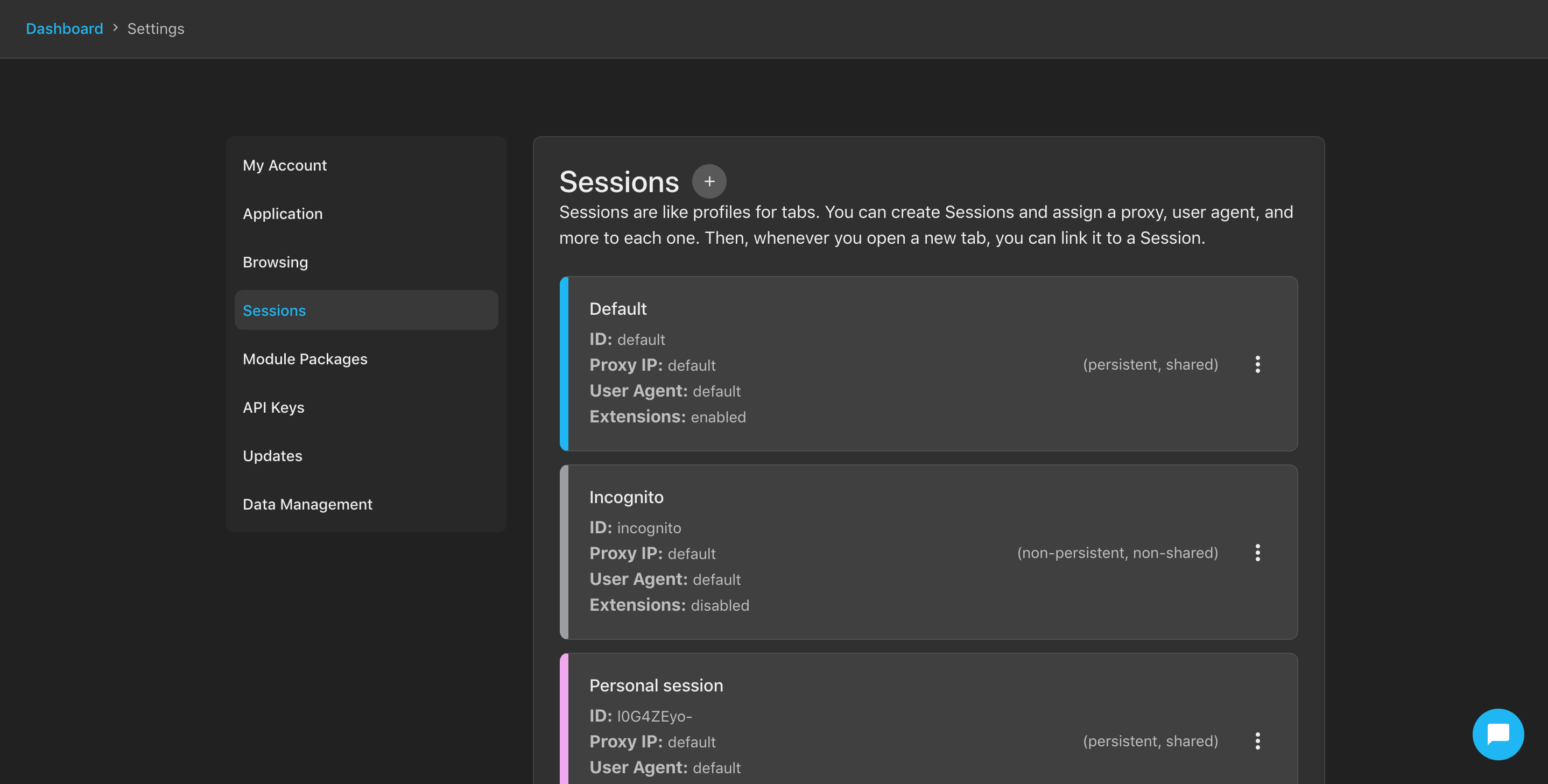 When combined with LinkedIn, one of the things we enjoy most about Somiibo is how much focus they place on safety. When we used our test profile to try it out, there was no indication that Somiibo wasn't secure or that it would endanger our test account in any way.
This business places a high value on safety; we don't advise choosing one that doesn't think this is an important quality. We particularly appreciate Somiibo's multitasking capabilities as another feature.
This means that it can assist with automating tasks for both your LinkedIn and other social media accounts. Actually, managing your social media networks can be done from a single tab, saving you a ton of time.
Additionally, Somiibo offers good targeting options, such as looking up potential LinkedIn connections using keywords and hashtags.
Even their connections or the amount of action on their posts might help you identify the right folks. They also screen out those not interested in communicating back, saving you time.
The only drawback we can see with Somiibo is that they can be a bit pricey, similar to Zopto; with these folks, you get what you pay for, and we believe they offer decent value.
Somiibo offers LinkedIn users a free trial with up to 2 modules and account management. You can upgrade to the "Premium" plan, which costs $14.95 per month.
Pros
Free trial

Offers good targeting options
Cons
IFTTT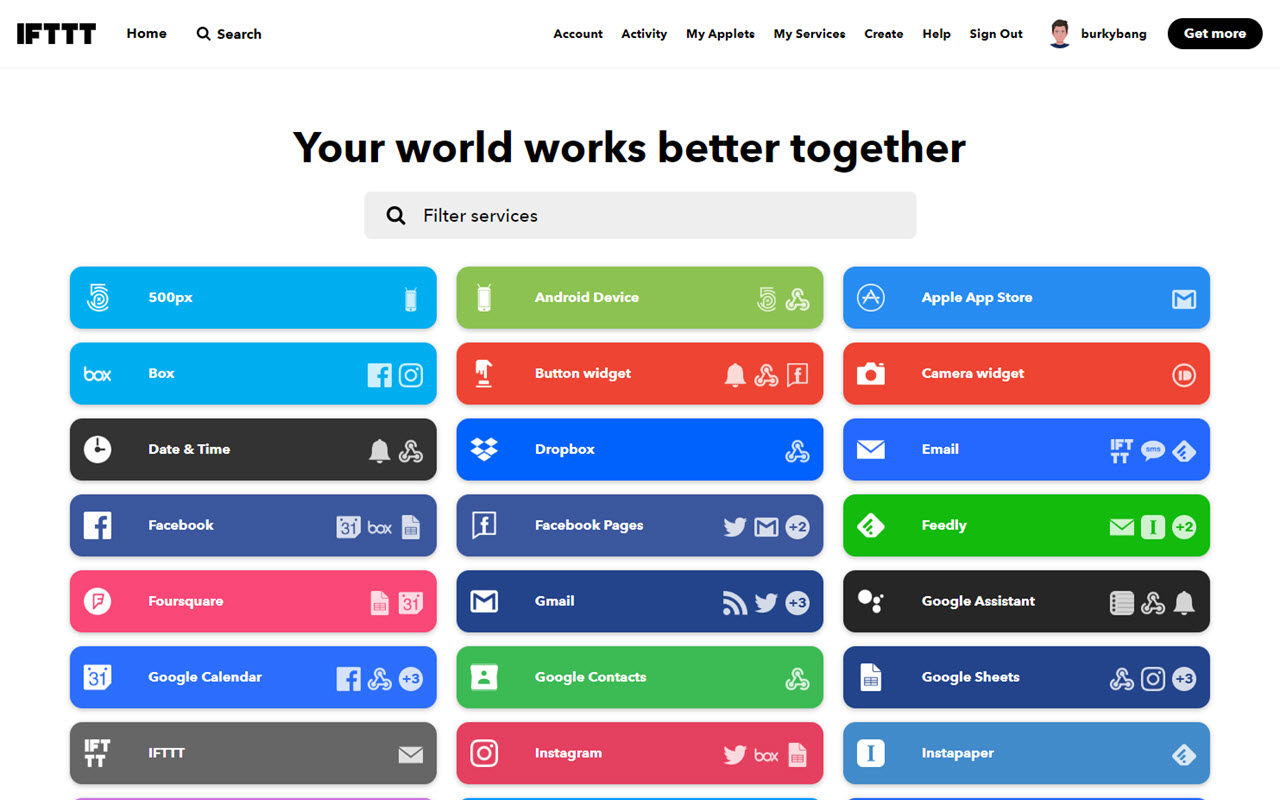 IFTTT is a LinkedIn bot that may seem scary initially because it appears sophisticated.
They even have some pre-programmed automation that can be used, such as sending an email newsletter or unfollowing someone on LinkedIn.
This type of automation has undoubtedly simplified your life. Moreover, considering that it can assist you in automatically uploading photographs to your LinkedIn profile and sharing them on other social networks besides LinkedIn, it has everything that will get the greatest leads for your brand and significantly increase your revenue.
Additionally, they'll see to it that you may obtain the very finest.
Pros
Easy to install

Compatible with other tools
Cons
LinkedProspect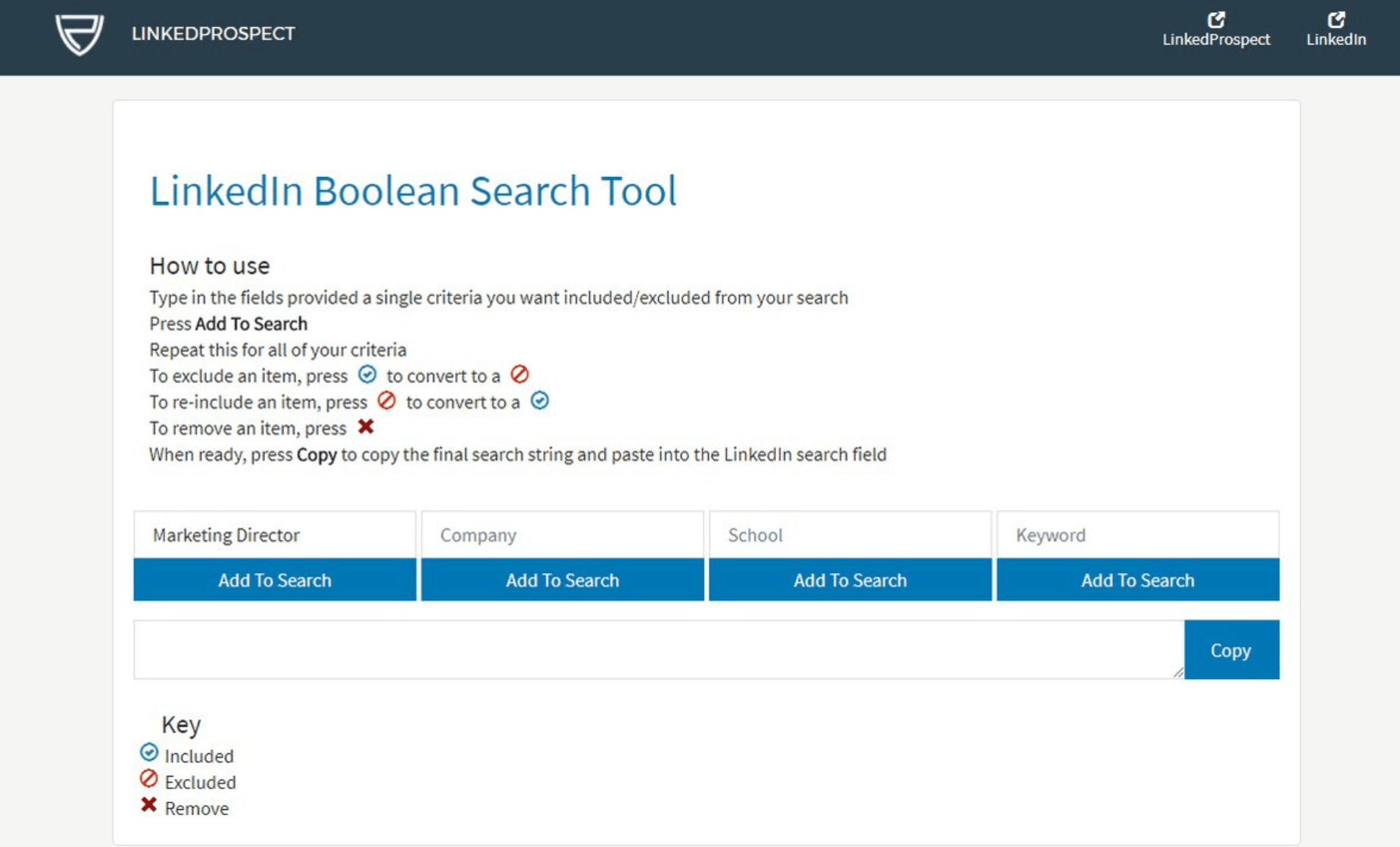 Do you want assistance from a tried-and-true system that can help locate the most qualified prospects for your industry to use your LinkedIn automation tool to make new connections on the social network? Then you should visit LinkedProspect.
This business claims to be able to assist you in determining your target market, preventing random networking. Additionally, it can help you create targeted messages and grab people's attention to improve lead generation for your brand.
Additionally, they may assist you in profile optimization and creating an outreach strategy, allowing you to go swiftly from step one to step four.
Pros
Cons
LeadGenService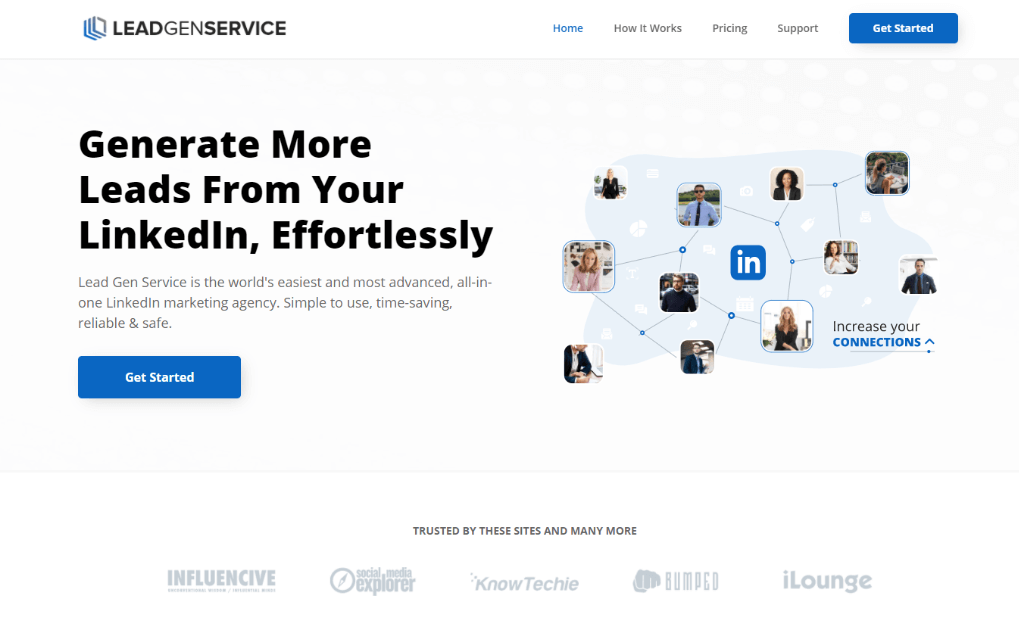 Finding a reliable lead-generating solution that will both help you increase your LinkedIn profile and keep you secure simultaneously is more complex than you might imagine.
LeadGenService provides its customers with everything they require to succeed, allowing them to relax and get on with developing new LinkedIn content.
This LinkedIn marketing company can assist you in identifying the ideal target market for your expansion so you avoid wasting your time or money. Check them out immediately because they are a strong contender for being among the greatest businesses.
There is no long-term commitment because they give their customers a two-week money-back guarantee and allow you to discontinue your subscription anytime.
Pros
Easy to use

Money-back guarantee
Cons
Attach
The fact that the next LinkedIn bot is relatively easy is one of the most important things to consider. They are the kind of product that can significantly impact how you generate leads. They can also assist you with robust features they have evaluated before releasing them to their clients, so you can be confident that they work.
They can also provide you with information that you would not be able to find elsewhere, lending the whole event a sense of exclusivity. This LinkedIn bot wants to build a relationship with you over time so that you can grow together, and they can make sure everything is going well even in a few years.
Pros
Easy to install

Easy to attach documents
Cons
Doesn't offer phone support
Get Prospect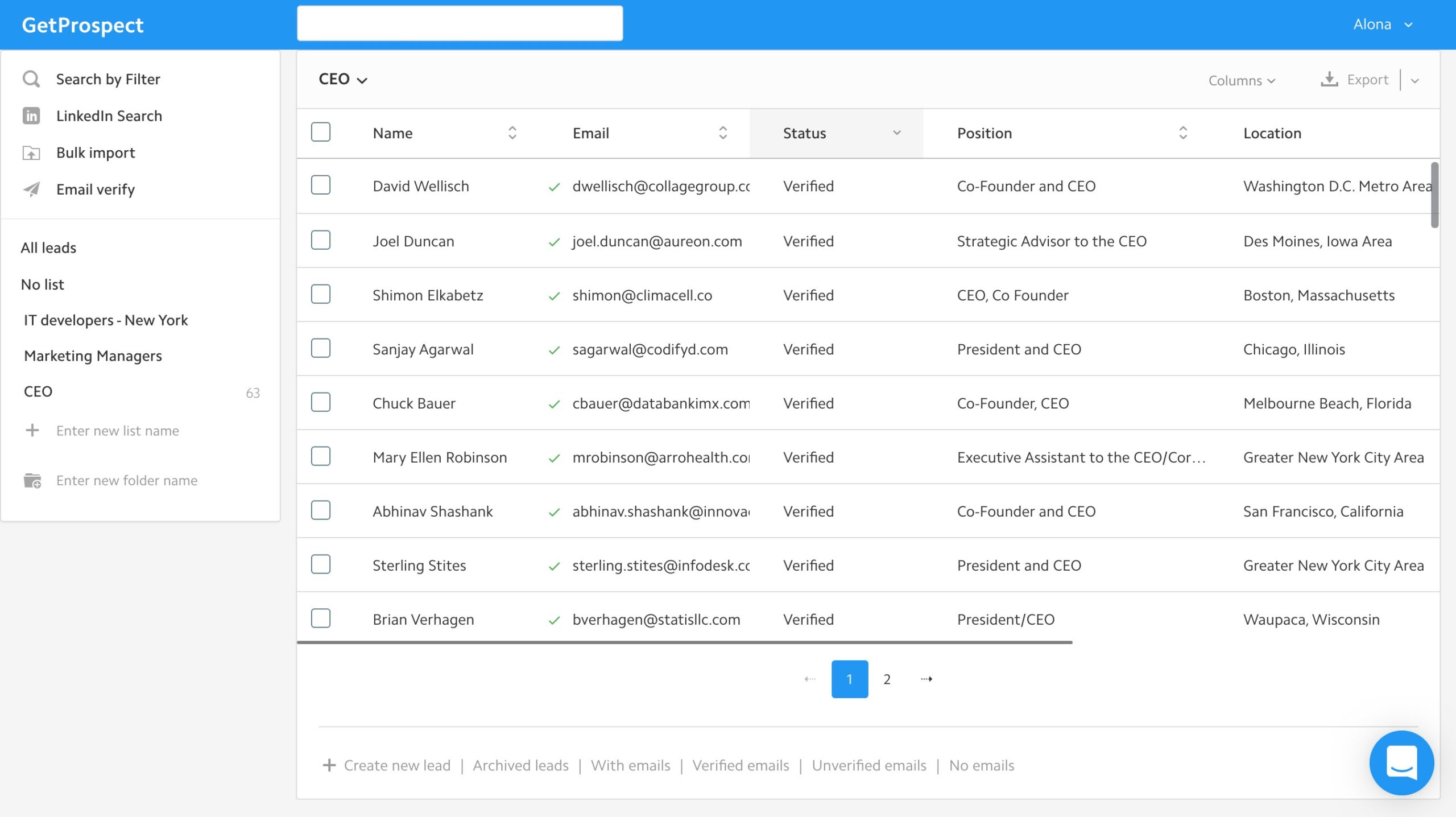 Get Prospect wants to assist you in finding more leads for your sector. They may give you a list of top-notch prospects in your industry, including information like name, profession, LinkedIn URL, and email.
The ability to categorize leads and arrange them according to criteria is one of the best features of this LinkedIn automation tool. You can export the files and combine your lead lists with Gmail and Salesforce.
Pros
Easy to install

Compatible with other tools
Cons
Takes more time to generate an email
Crowdfire App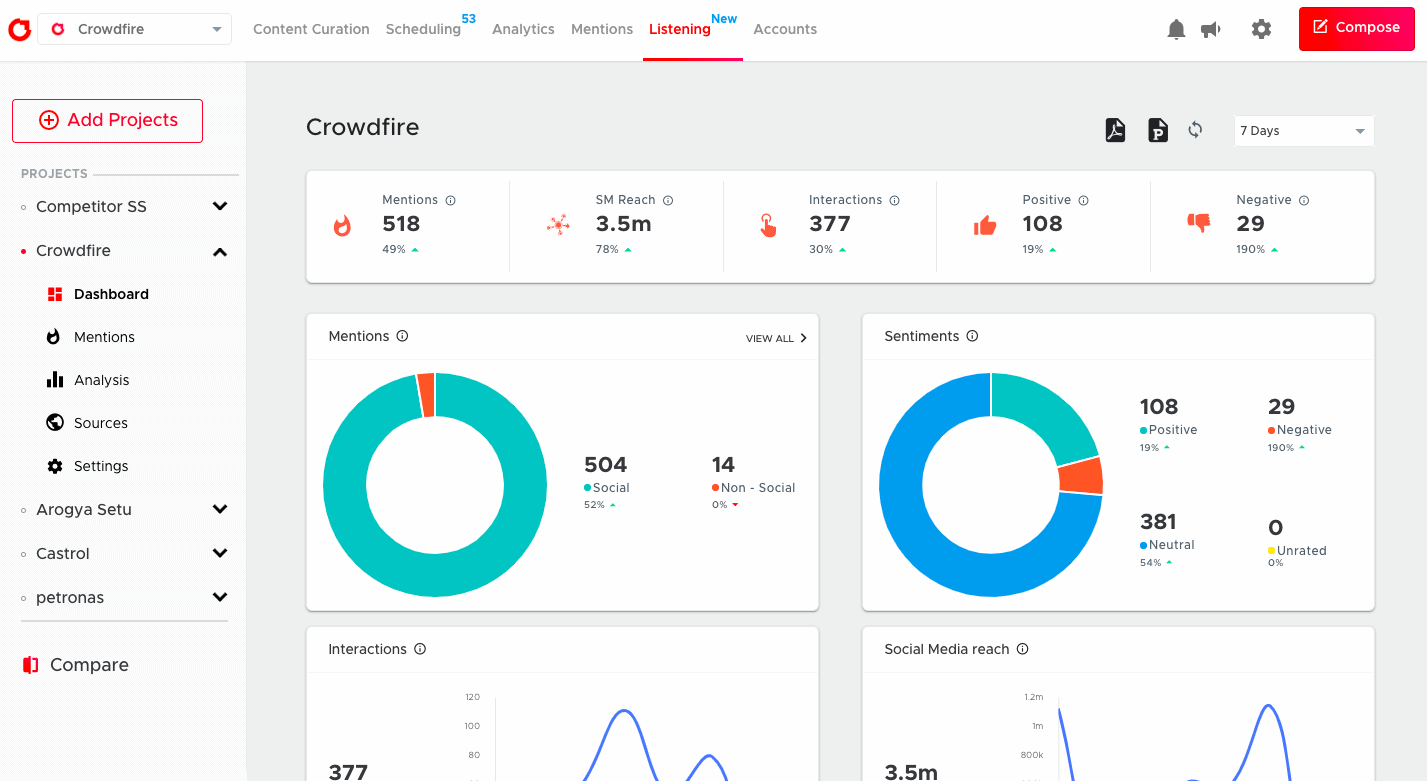 If you require a LinkedIn automation tool or bot that will make publishing various material incredibly quick and easy, you should look at Crowdfire App.
With effortless scheduling and publishing tools, this program may help you stay on top of everything.
The best part is that they can assist you with social media profiles, so you don't have to stick to LinkedIn to succeed online with your product or service.
They also have the option to schedule posts in advance, which can help you save a ton of time in the long run.
Pros
Great pricing

Secure services
Cons
WeConnect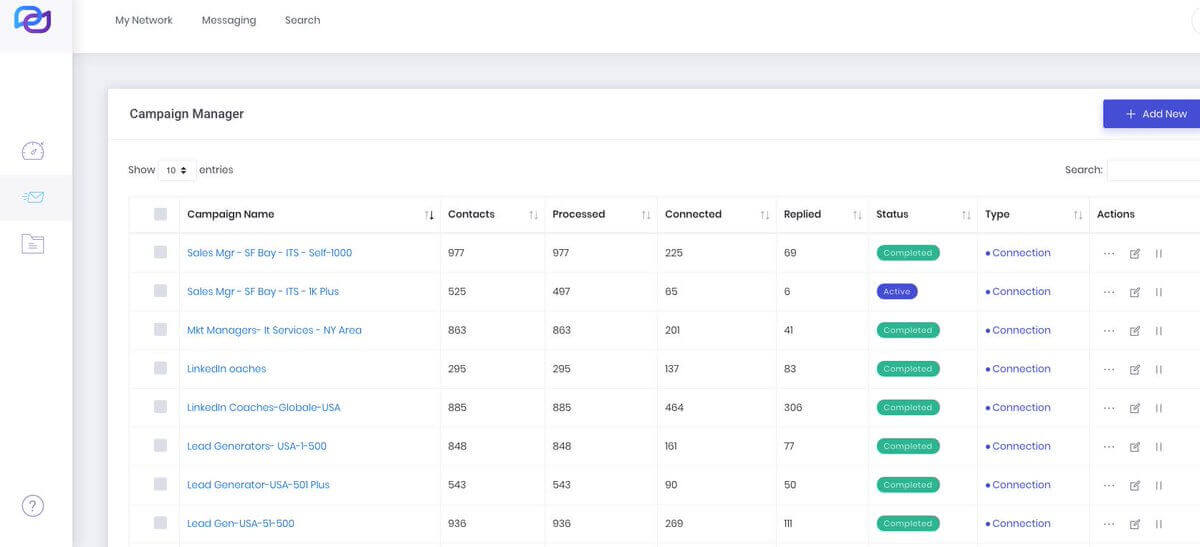 WeConnect is a simple yet innovative LinkedIn bot with custom solutions for its users. This automation tool can help you achieve your LinkedIn goals regardless of how big and diverse they are.  
They are the kind of business that is almost certain to assist you in succeeding on LinkedIn. They offer some of the most reasonable alternatives available, allowing you to take full advantage of them even if you are starting and cannot afford some of the more expensive ones.
The fact that this business gives prospective customers a free trial that lasts for two weeks is what we enjoy most about them. It's the longest trial period we've ever come across.
Pros
Well-designed user interface.

Easy to segment contacts.
Cons
Lead Connect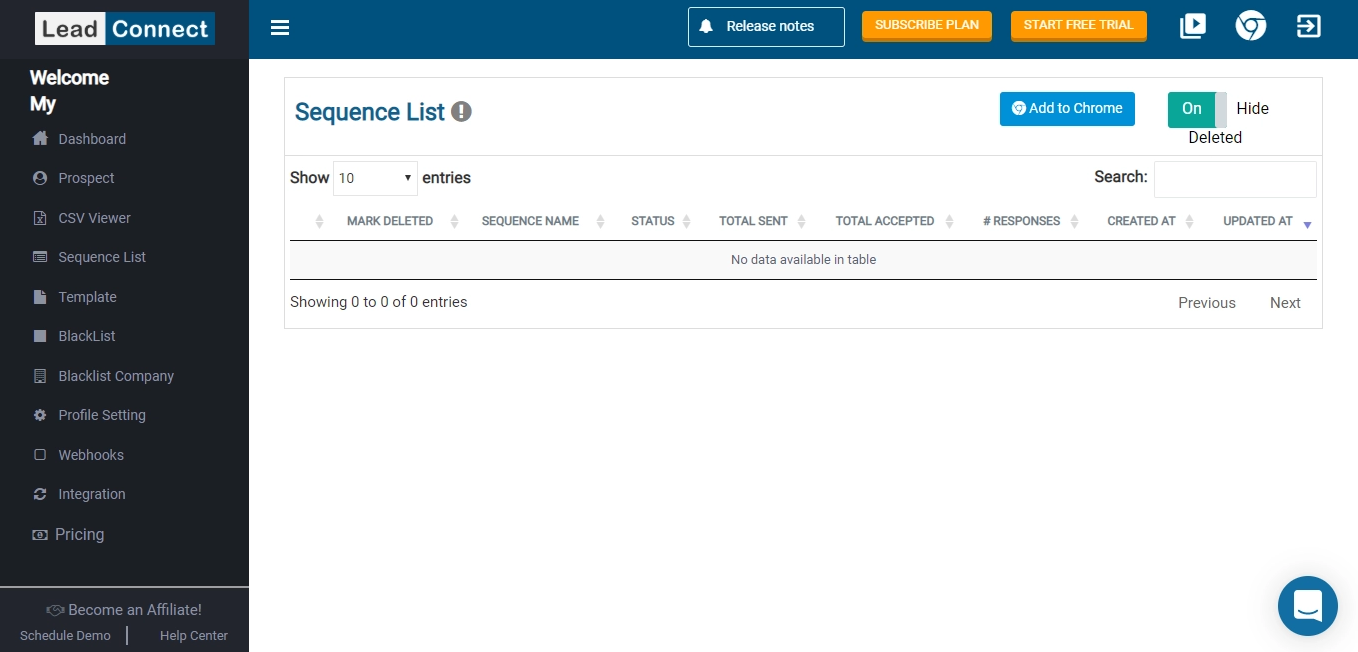 Especially if you're new to the scene and haven't gotten a chance, it isn't easy to establish a reputation for yourself in this field.
However, Lead Connect has spent no time establishing itself as one of the top newcomers, and you can understand why by looking at its evaluations and features.
Lead Connect can assist in bringing customers to your account, increasing the likelihood that they will buy your goods or services, which is a necessary component of an online business.
They even have a feature called "follow-up," which is debatably one of the most crucial tools. This will significantly boost your chances of converting site visitors into paying clients.
Pros
Free plan

Customizable outreach message templates
Cons
Inability to include images
Aeroleads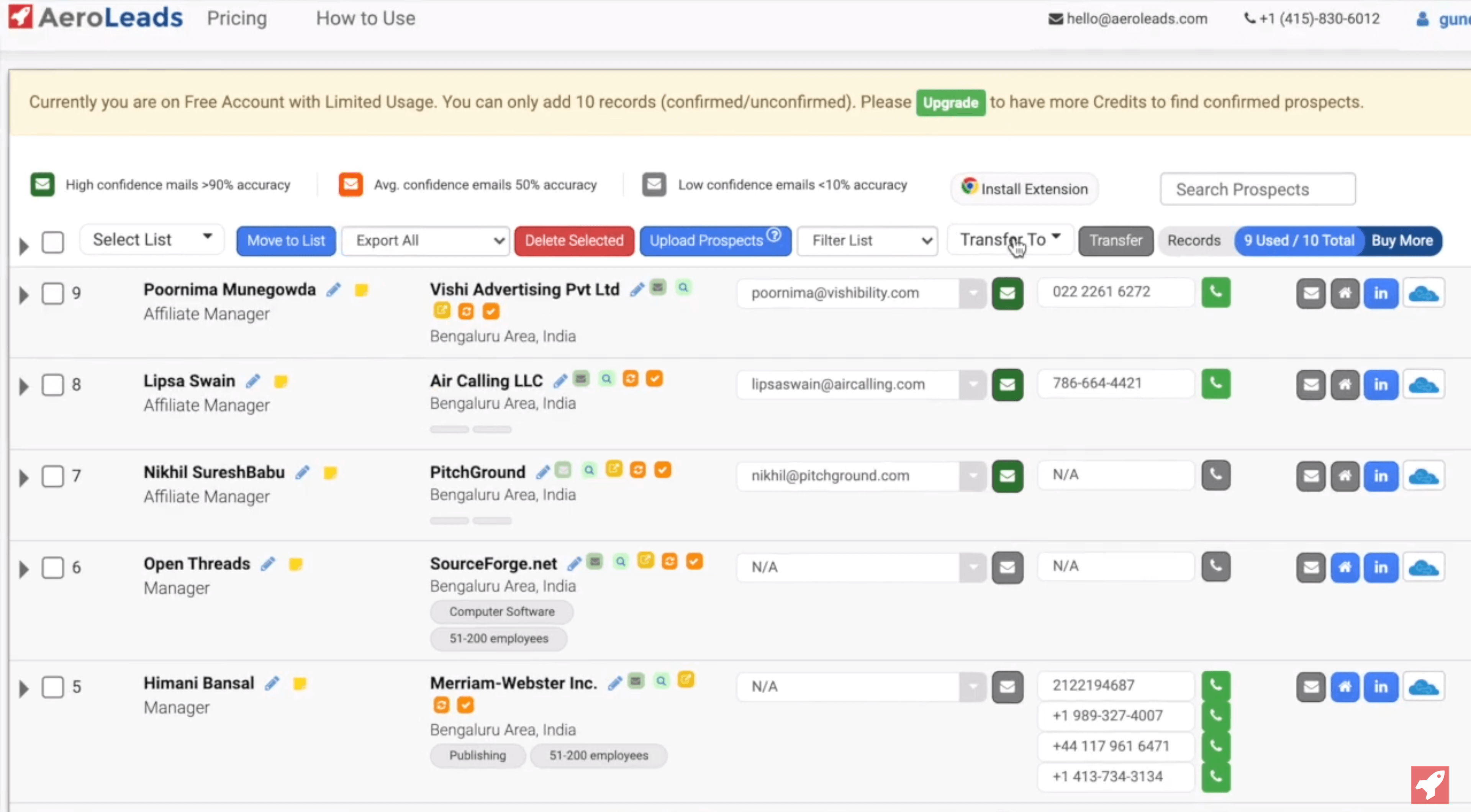 LinkedIn automation tool enables you to create an email list in real-time for marketing and sales purposes. A free trial edition of their software is available, and you get ten credits to apply toward prospect research.
Aeroleads' tools allow you to identify business emails and connections on LinkedIn and provide 15 data points, including specifics about the location, job description, and functioning company information.
When you have gathered all of this data, they can assist you with exporting it, and the greatest thing is that you may create an endless number of free accounts. There are certain restrictions on this, though. However, you can begin utilizing them for free.
Pros
Create fantastic content

Generate leads
Cons
Growth Lead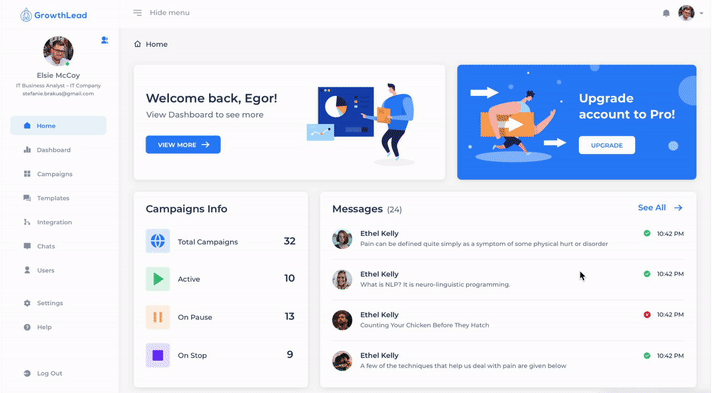 Growth Lead is a B2B social selling tool and the next LinkedIn automation solution on our list that will assist you in expanding your outreach and building your profile. For social automation, they genuinely have a straightforward four-step procedure that incorporates locating and identifying fresh possibilities.
To locate your target audience in this first stage, employ sophisticated filters. They may also assist you in developing several outreach initiatives for various industries, and they automate your outreach. This implies that you can simultaneously manage many LinkedIn accounts.
Last but not least, they can assist you in getting profile insights and scheduling messaging sequences. As a result, you may develop those leads and convert them into paying customers.
Pros
Compatible with LinkedIn Recruiter and Sales Navigator

Powerful lead nurturing sequences.
Cons
LeadFuze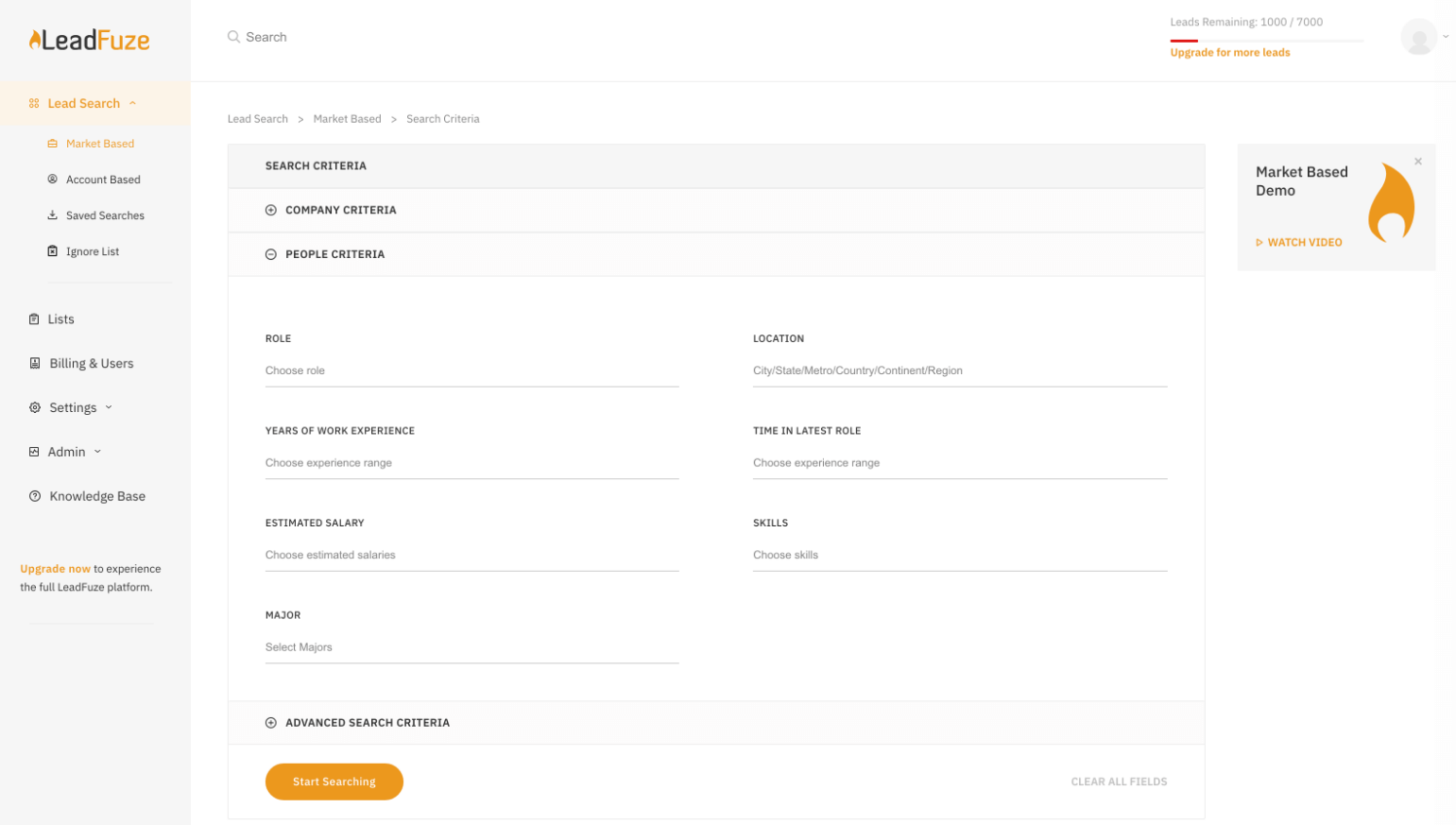 Because they give their customers lead-generating features and marketing campaigns without making any compromises, LeadFuze is an excellent choice for a LinkedIn bot because they fill a crucial vacuum in the industry.
LinkedIn will swiftly remove anything that isn't genuine and organic, so it's helpful to have a LinkedIn bot that considers it. This is one of the things you need to know about LinkedIn.
The best thing is that you may safely expand your LinkedIn profile without worrying about whether or not your credibility is affected. Even better, they can assist you in developing campaign ideas.
Pros
Quickly generate leads

Helps automate processes
Cons
Expandi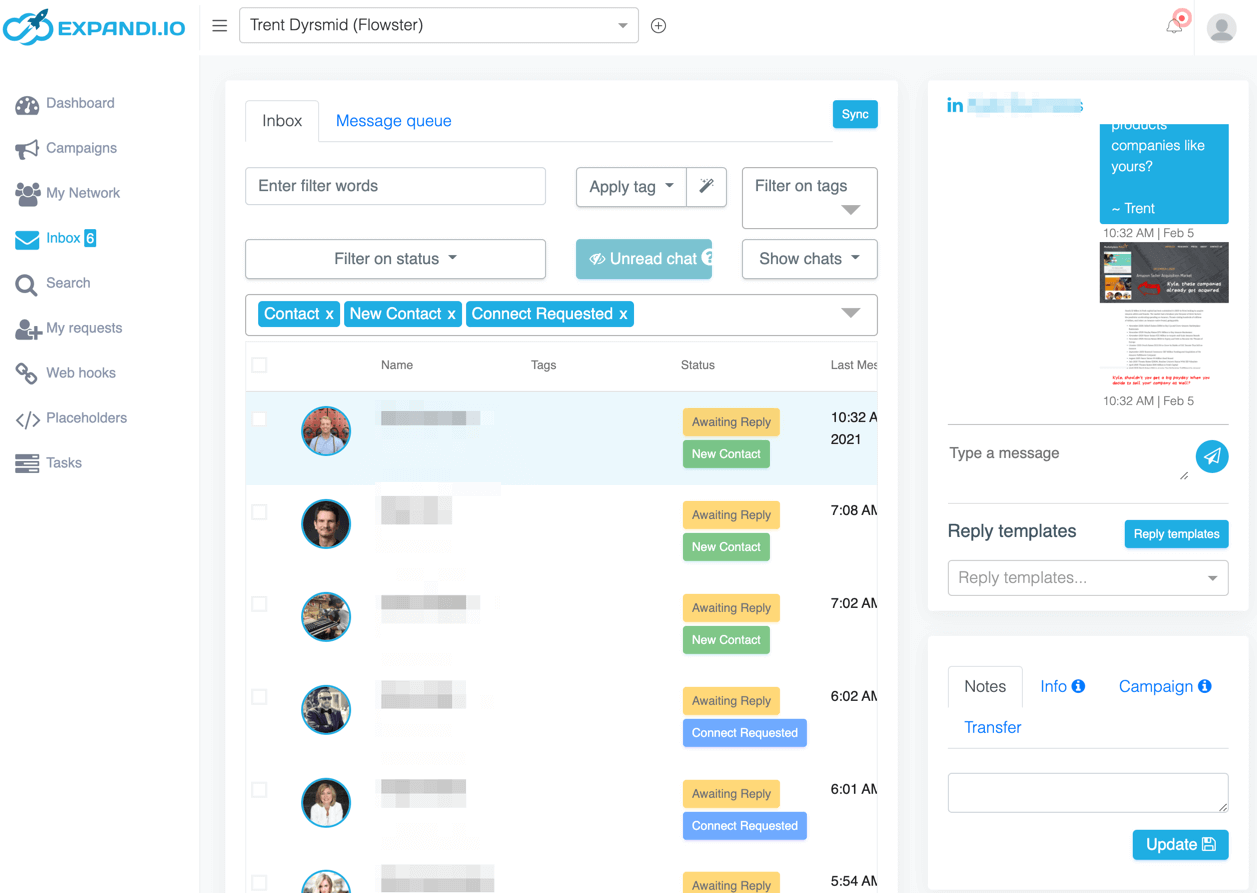 Another LinkedIn bot with a specific reputation for safety is called Expandi. They believe they can quickly assist you in achieving the goal of being as safe and effective as possible for all of their clientele.
Due to their extensive industry knowledge, they can determine whether LinkedIn's algorithm considers you or is set to change. They can let you know before it happens so you can adjust your activity accordingly.
Additionally, they have software that will operate continuously on your computer, so you won't even need to think about it; they'll see that everything is completed without any problems. This organization can be your biggest supporter if you want to ensure that you always take advantage of the possibilities to speak with clients.
Pros
Integrates with other marketing tools

Use one dashboard to manage multiple accounts.
Cons
LinkedIn Network Booster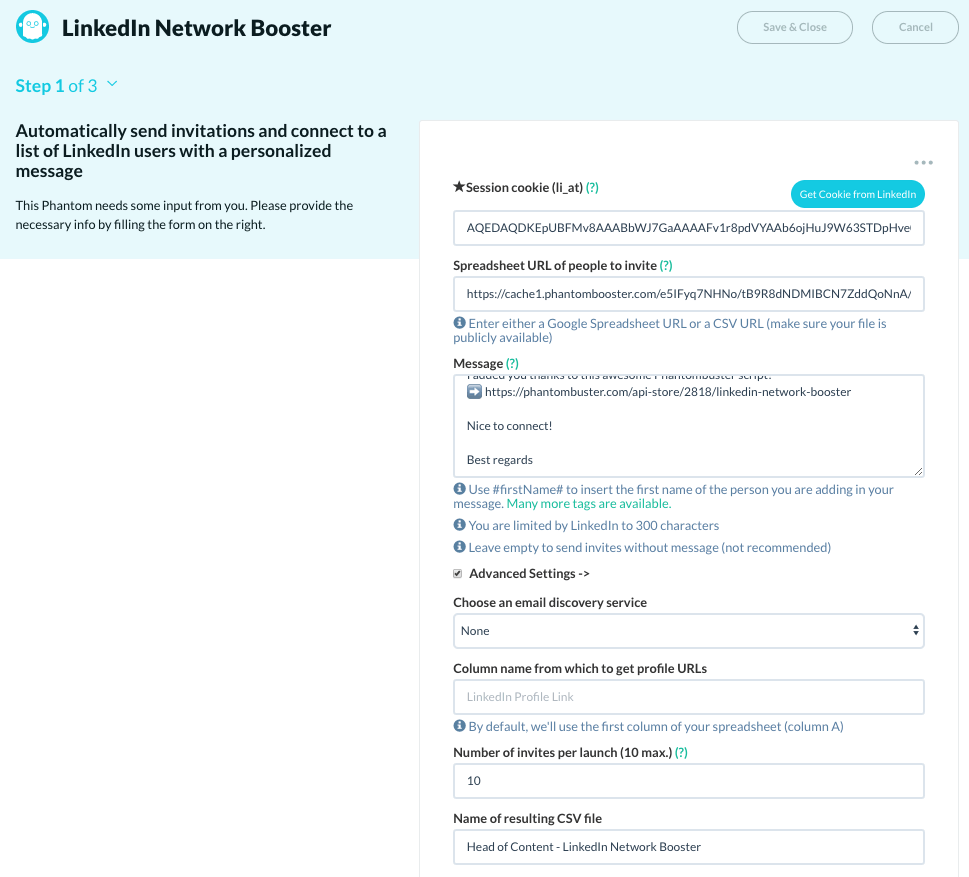 LinkedIn Booster is another excellent automation and management bot. With this LinkedIn platform, you can recruit qualified connections and boost sales. 
LinkedIn Booster stands out because of its interactive dashboard, offering a CRM list view of your LinkedIn connection. That way, you can sync, filter, tag, note, search and download different connections.
Besides this, the innovative platform helps you manage your social selling and boost lead generation. You can also export LinkedIn contact information to foster deep relations and personalize your dashboard to light and dark modes.
Pros
Free trial

Smart CRM dashboard

Easy-to-use and install 
Cons
It lacks third-party integrations
LinkedIn Profile Scraper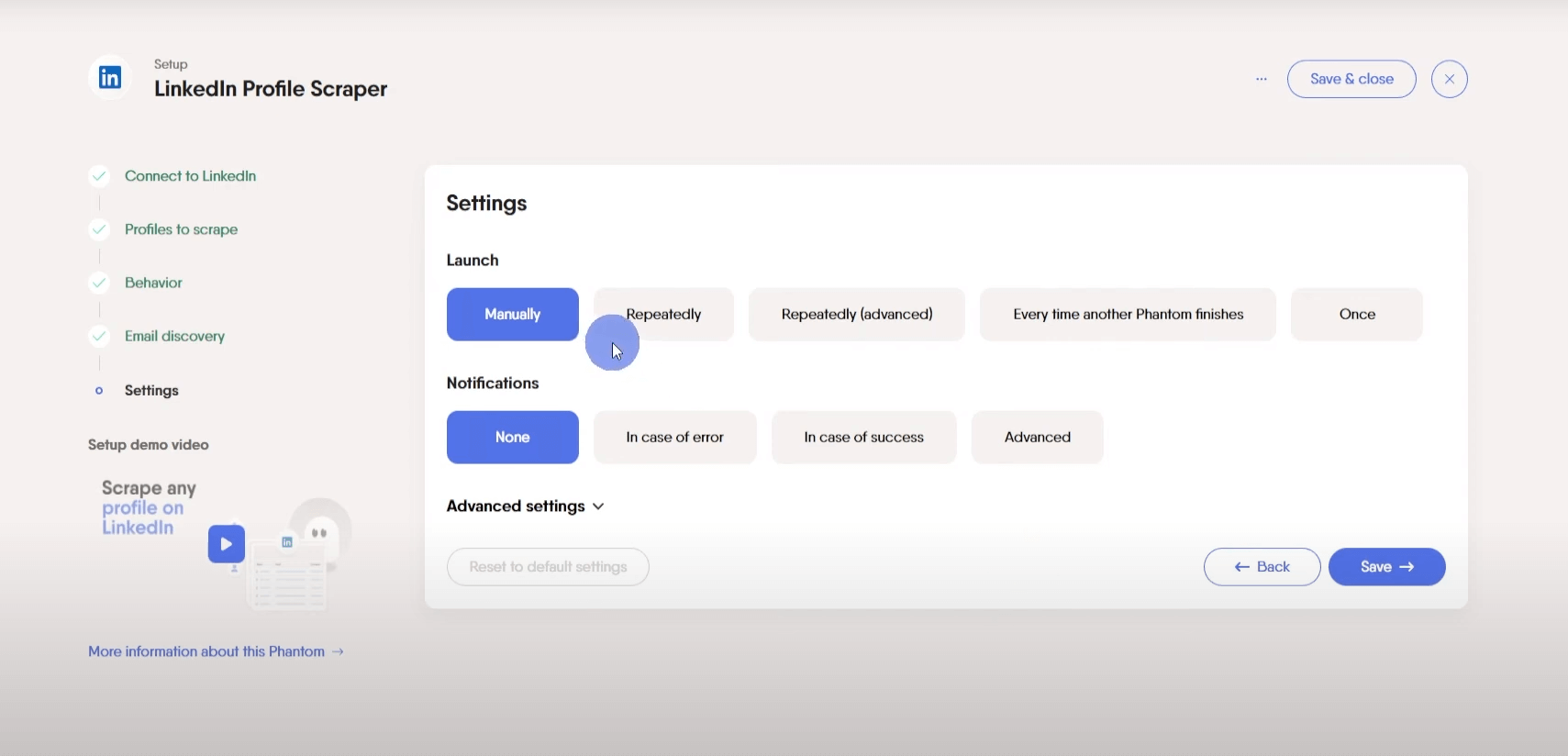 LinkedIn Profile Scraper is an all-in-one LinkedIn data extraction tool that helps users scrape personal CV information from people's profile pages. The robust tool lets you add a simple LinkedIn URL and returns available data, including name, job, company, education, and contact data.
With LinkedIn Profile Scraper, you can gather email addresses to foster deep connections and expand your network. This tool can also extract employee names, group members, and LinkedIn profiles.
Pros
Can extract highly-coveted professional emails
Cons
Conclusion
LinkedIn is a highly effective medium for generating leads and closing sales. However, the duties and exercises required to support your success can be tiresome and time-consuming. To effectively promote your brand on LinkedIn, you must use the appropriate automated tools.
Choosing the best LinkedIn bot can be challenging, given the abundance of options. To help you out, we've put together this list of the top LinkedIn bots. Select the best bot for LinkedIn that suits your needs.