Remember that your decision to cancel LinkedIn Premium should be based on your own needs, goals, and preferences. It's important to evaluate whether the subscription aligns with what you're looking to achieve on the platform and whether the benefits justify the cost for you.
To cancel or terminate your LinkedIn Premium subscription, follow these steps:
Steps to Cancel LinkedIn Premium
1. Log into your LinkedIn account: Visit the LinkedIn website and log in using your credentials.
2. Go to your profile picture: Click on your profile picture or initial at the top right corner of the LinkedIn homepage. This will open a dropdown menu.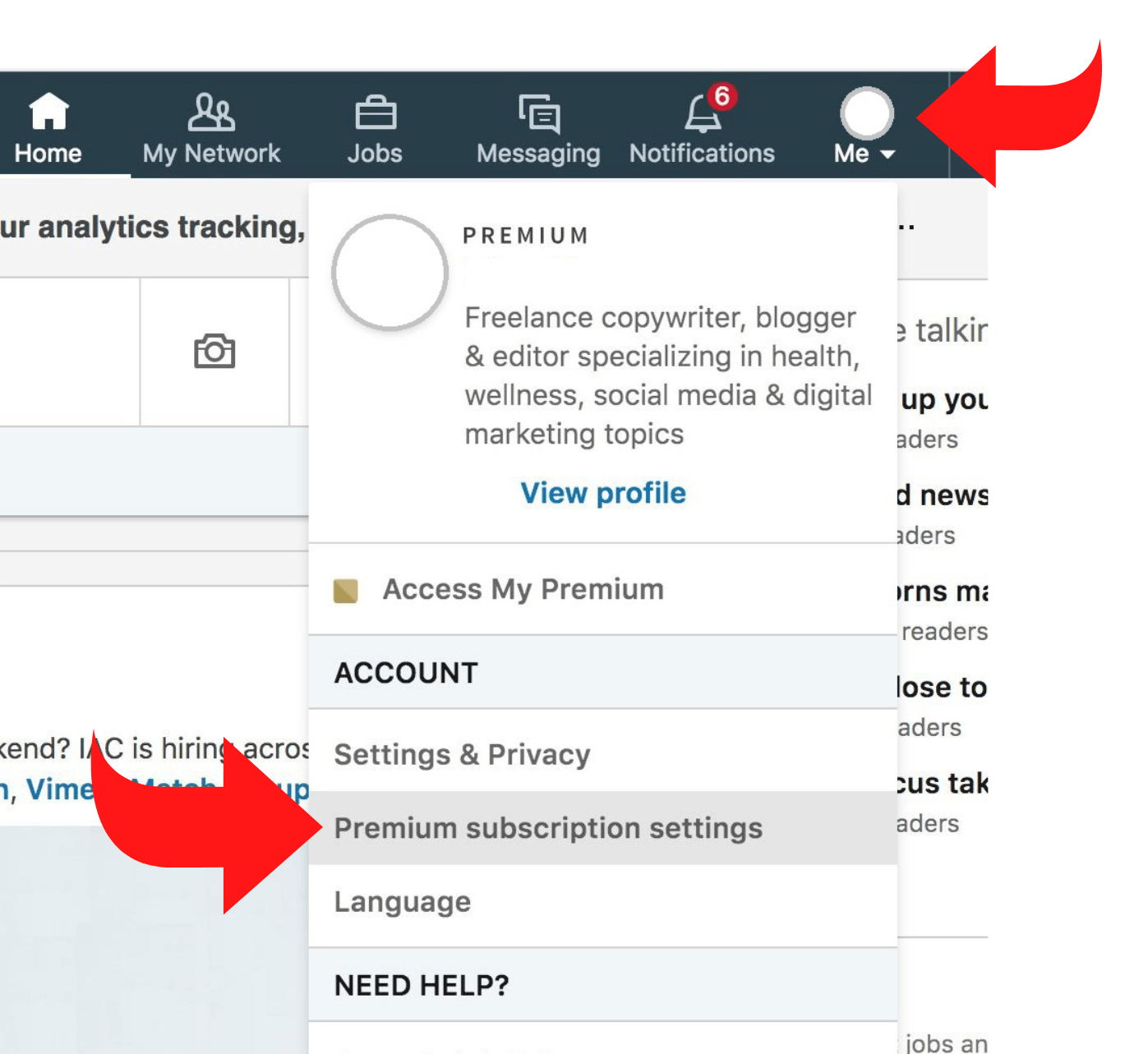 3. Select "Premium Subscription Settings": In the dropdown menu, click on "Premium Subscription Settings." This will take you to the settings page for your premium subscription.
4. Manage subscription: On the Premium Subscription Settings page, you should see details about your current premium subscription. Look for an option like "Manage Premium Account" or "Cancel Subscription." Click on this option.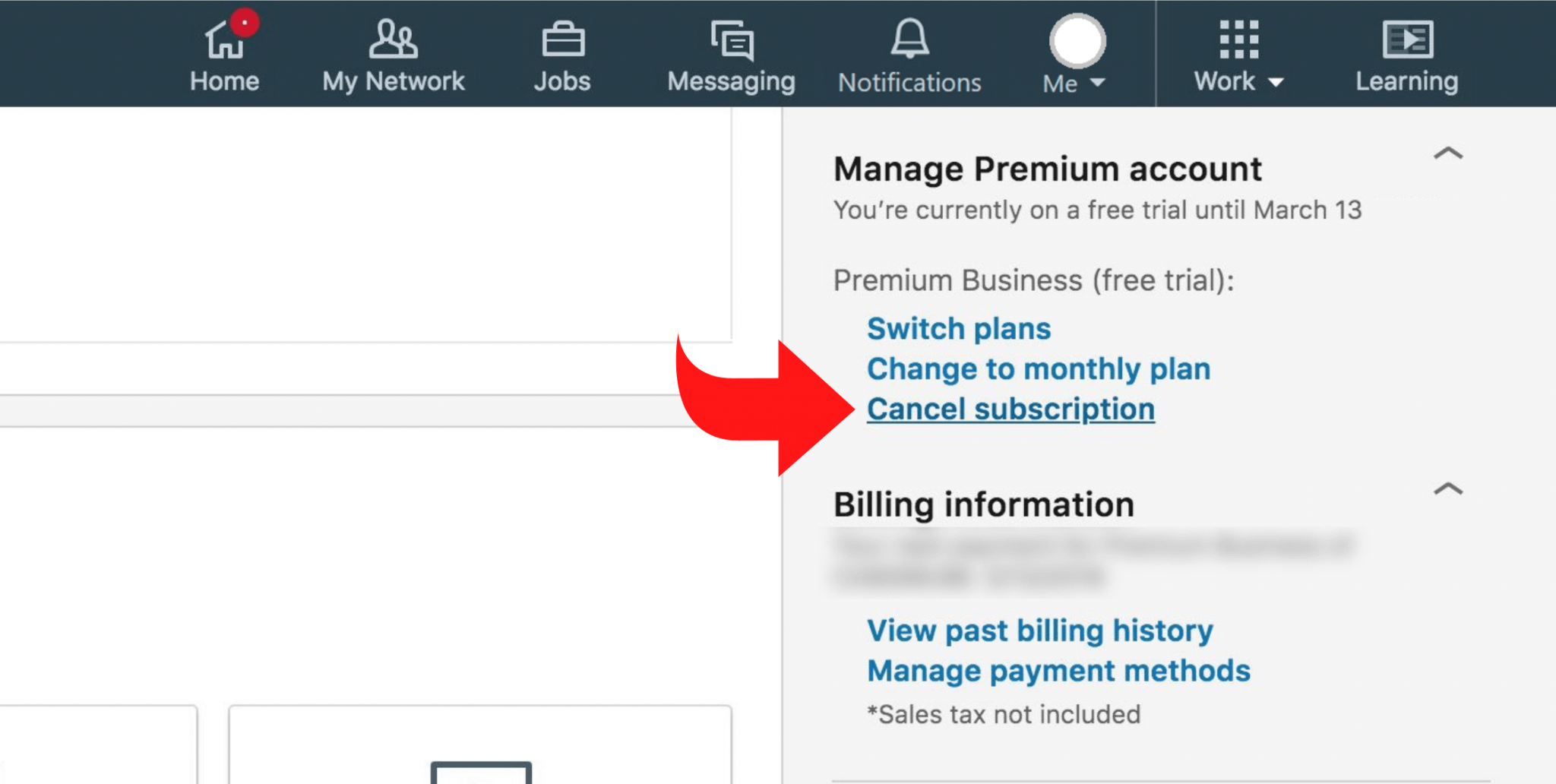 5. Choose a reason: LinkedIn will likely ask you to provide a reason for canceling your subscription. Select an appropriate reason from the dropdown menu or provide additional feedback if you wish.
6. Confirm cancellation: After selecting the reason, you'll likely be asked to confirm your cancellation. Review the information and confirm that you want to cancel your LinkedIn Premium subscription.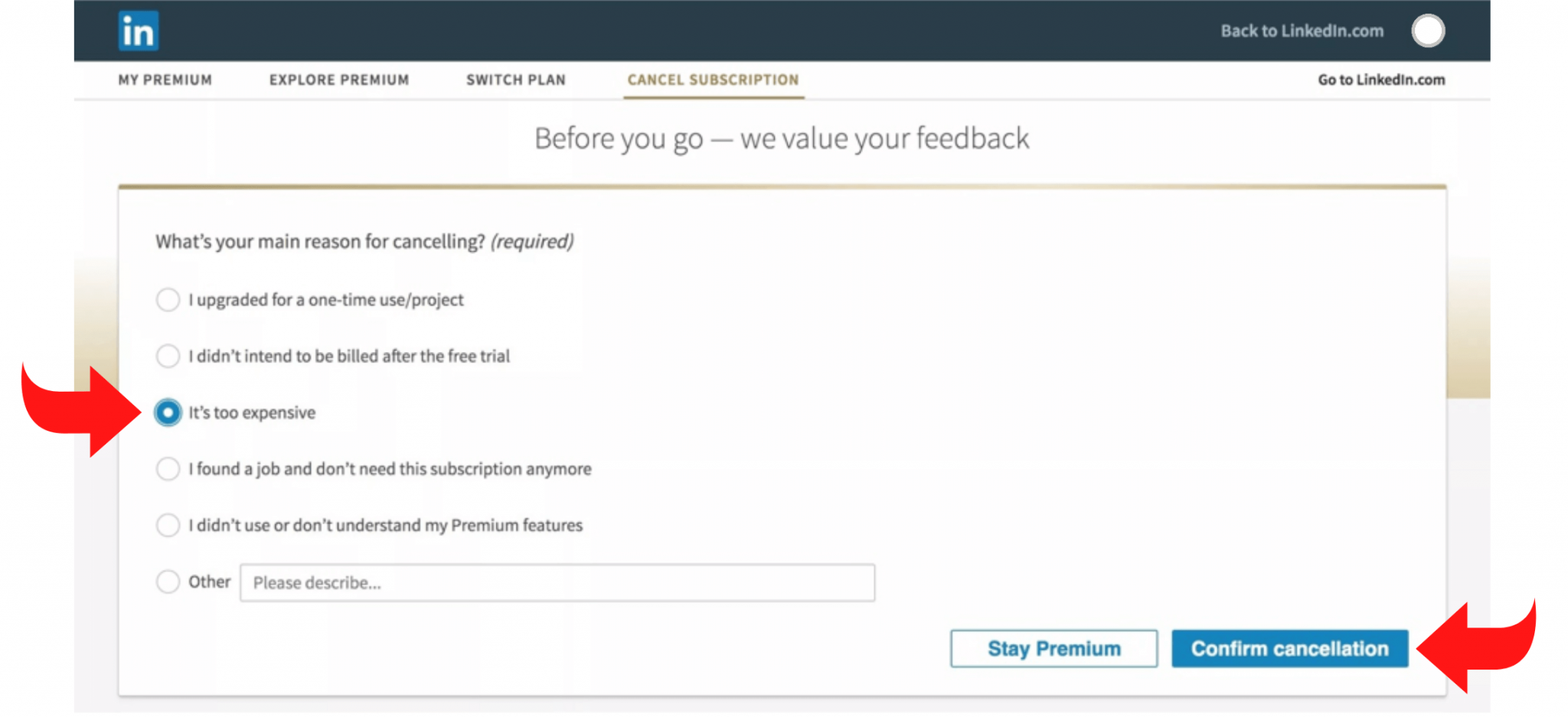 7. Follow any additional steps: Depending on LinkedIn's current user interface and policies, you might need to complete additional steps to finalize the cancellation. This could include confirming your decision again or providing feedback about your experience.
8. Confirmation: Once the cancellation is complete, you should receive a confirmation message. You'll usually continue to have access to your premium features until the end of your current billing cycle.
Why You Can Decide to Cancel LinkedIn Premium Subscription
The most common reasons you might want to cancel your LinkedIn Premium account include the following:
Cost: LinkedIn Premium subscriptions come with a cost, and some users may find that the benefits they receive don't justify the expense.
Lack of Usage: If you're not actively using the features offered by LinkedIn Premium, you might decide to cancel to save money.
Job Change: If you were using LinkedIn Premium for job searching or networking and you've found a new job or your circumstances have changed, you might not need the premium features anymore.
Unsatisfactory Benefits: Some users might not find the premium features to be as valuable as they expected, leading them to cancel their subscription.
Limited Features: Certain premium features might not align with your needs or goals, prompting you to cancel and stick with the basic LinkedIn features.
Financial Constraints: Changes in your financial situation might necessitate cutting back on discretionary expenses like premium subscriptions.
Competing Services: You might find that other job search or networking platforms provide similar benefits at a lower cost or for free.
User Experience: If you find the premium experience to be less user-friendly or more complex than you'd prefer, you might decide to cancel.
Temporary Need: Your need for features might have been temporary, such as when actively job searching, and you might choose to cancel once that need diminishes.
Dissatisfaction with Support: If you've encountered issues with the premium features or with customer support, it might contribute to your decision to cancel.
Related article: Is LinkedIn Premium Worth It?
What Are the Consequences of Canceling a LinkedIn Premium Subscription?
When you cancel and terminate a LinkedIn Premium subscription, there can be various consequences. Keep in mind that the specifics might vary depending on the platform's policies and the type of subscription you have. Here are some potential direct consequences:
Reverting to Free Account: After canceling, your LinkedIn account will typically revert to a free/basic account. This means you'll only have access to the standard features available to free users.
No InMail Credits: InMail credits allow you to send messages to LinkedIn members who are not in your network. You won't have access to these credits, and you might need to connect with people in other ways.
Changes in Search Visibility: Some features provide enhanced search visibility, making your profile more prominent to recruiters and others. Canceling your subscription could result in reduced visibility in search results.
Removal of Premium Badge: Premium subscribers often have a badge on their profiles that signifies their status. This badge will likely be removed when you cancel your subscription.
Loss of Premium Insights: Premium accounts often come with access to analytics and insights about who viewed your profile and how you're performing on the platform. You'll lose access to these insights.
Potential Impact on Job Search: If you were using premium features for job searching or networking, canceling your subscription might impact your ability to engage with recruiters and potential employers in the same way.
Billing Cessation: You'll no longer be billed for the premium service. Your billing cycle will end, and you won't be charged for future subscription periods.
Retention of Connection Network: Regardless of your subscription status, your connections on LinkedIn will generally remain intact. You won't lose your connections when you cancel your premium subscription.
Access to Past Data: You might lose access to certain historical data related to your premium subscription, such as InMail correspondence or premium analytics.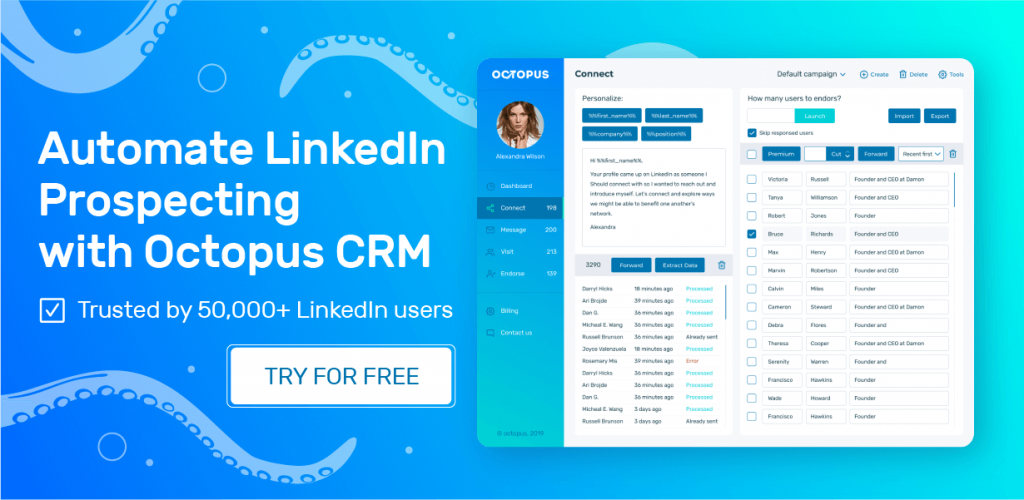 Conclusion
It's important to carefully consider these consequences and how they align with your goals before canceling your Premium subscription. If you're unsure about whether to cancel or have any concerns, you might want to reach out to LinkedIn's customer support for more information.