Affiliate marketing is a popular yet straightforward way to monetize your web traffic and amplify your income. It's a versatile and practical stream of revenue you can leverage in any industry. 
Affiliate marketing is the perfect option to generate passive income by sharing or promoting products and services and recommending items.
In this guide post, we'll help you learn the ins and outs of affiliate marketing, including:
What affiliate marketing is?

What are the best affiliate marketing programs? 

What are the top affiliate marketing websites?

How can I begin affiliate marketing with no money? 

And the top affiliate marketing examples 
Let's dive in!
What is Affiliate Marketing?
Before we dive into the complexities of affiliate marketing, let's discuss the definition of affiliate marketing. 
Affiliate marketing entails promoting and selling another merchant's products or services for specific commissions and establishing and scaling relationships with marketers to drive traffic and increase sales.
How Does Affiliate Marketing Work?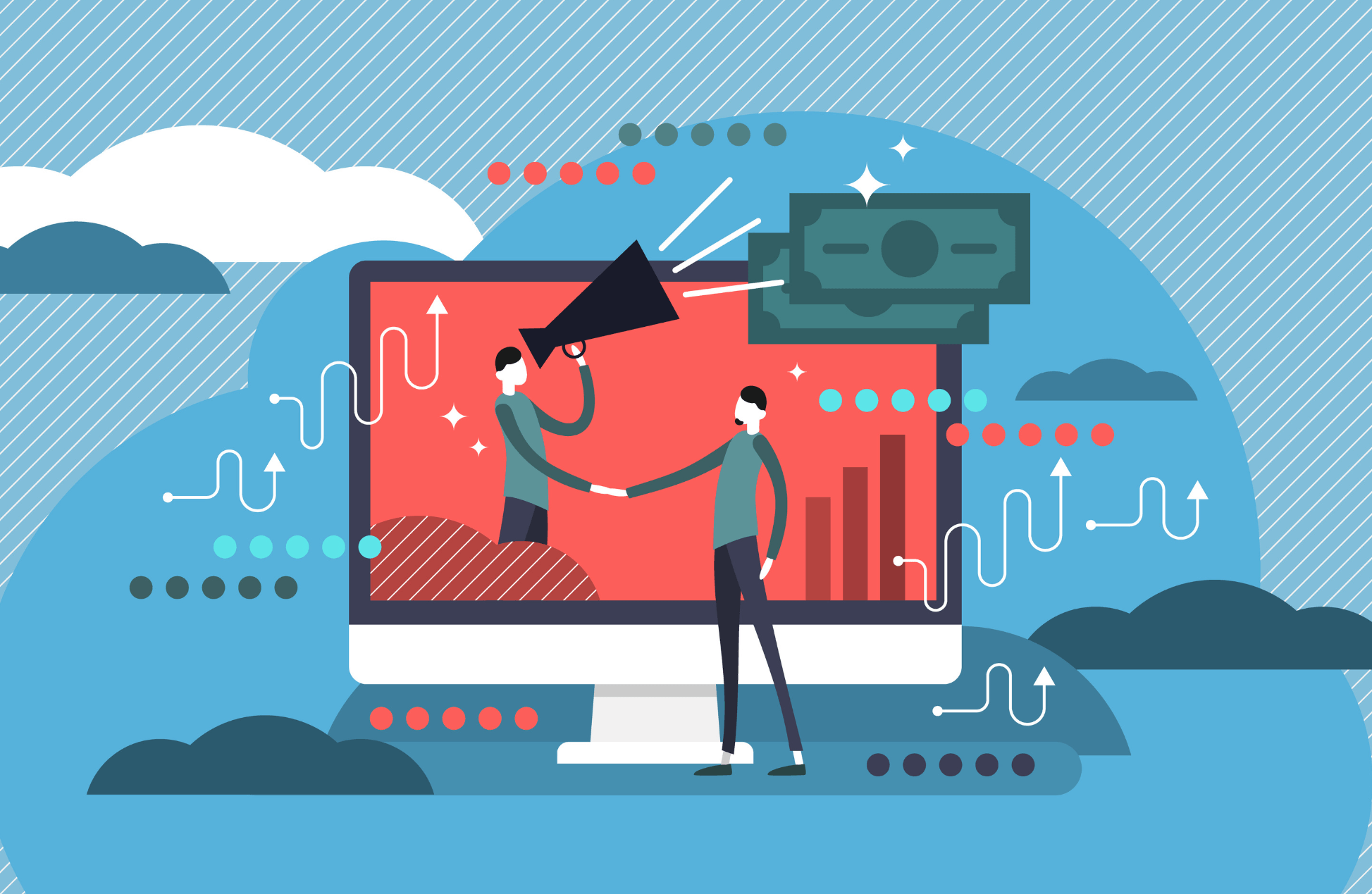 Affiliate marketing four primary parties:
The Affiliate –

They promote the merchant's product or service. Affiliates or publishers might be individuals or businesses who promote products or services through social media posts, blogs, videos, paid ads, and other content

Product Creator –

They are the creator or manufacturer of the product or service. They're individuals or companies who pay affiliate commissions for sales. The seller might not be the manufacturer or owner of the product 

Networks –

The network manages the overall affiliate marketing, including third-party checks and managing relationships 

Consumers –

The end-user of a service or product. They purchase items by clicking on affiliate links 
At its core, affiliate marketing includes you selling someone's product or service and earning money for it. However, there are several complex moving pieces.
In affiliate marketing, a seller creates a robust affiliate program and provides the marketers with a unique link. The affiliate marketer uses the connection to promote the merchant's products or services.
The affiliate earns whenever a visitor creates a transaction, such as a form submission, click, or sale — for instance, the browser stores cookies when a viewer clicks on the affiliate link. The cookie determines who sold the product, and the affiliate earns the commission.
It's essential to remember that affiliate marketing is performance-based. So, you get paid if the visitor takes action.
Common Types of Affiliate Marketing Channels
Affiliate marketing is of three primary types: 
Unattached Affiliate Marketing –

It's an advertising model where the affiliate doesn't have any connection with the product or service they're promoting. The publisher lacks known related skills or expertise and does not make claims about its use. The lack of involvement absolves the affiliate from having to recommend or advise the product 

Related Affiliate Marketing –

In this type of affiliate marketing, the affiliate promoting or recommending the product or service has a relationship with the offering. Typically, the connection is between the publisher's niche and the product/service. Moreover, the affiliate boasts enough influence and expertise to generate traffic and increase sales but does not claim to use the product or service 

Involved Affiliate Marketing –

This affiliate marketing fosters a deep connection between the affiliate and the product or service. The affiliate claims to have used the product and has had a positive experience. Furthermore, the affiliate serves as a trustworthy source of information, but their reputation may get compromised if a problem arises with the product/service
Furthermore, affiliates may market the product or service through various channels, including:
Influencers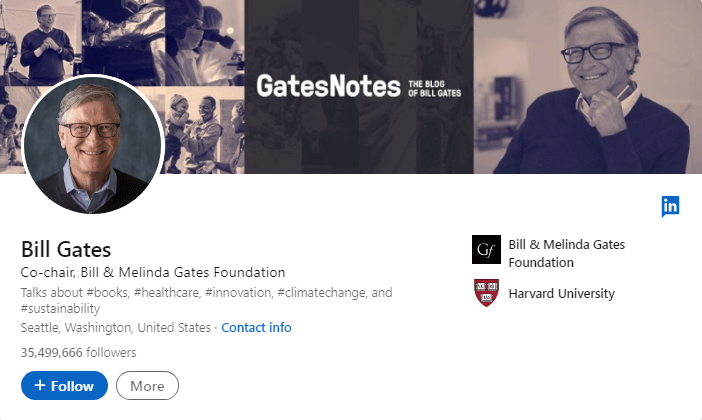 Influencers are individuals with a considerable following on social media. They make affiliate commissions off products or services purchased through affiliate links and discounts.
For some influencers, affiliate revenue is their primary source of income. Therefore, the advertisement might be a step-by-step guide, product review, or simply a product photo.
Most influencers have a niche audience and know how to advertise a product to their unique consumer brand. Moreover, companies might approve how the influencer promotes the product or the service.
Bloggers and Copywriters
Bloggers and copywriters are well-versed in the art of writing and selling. They often own sites or build websites and have the skills to boost your content marketing or digital marketing campaigns.
Content writers and copywriters write high-quality content with a strong visual aesthetic to encourage the reader to take the desired action. The best part? Affiliate links in blogs and website content usually do not expire
The blogger earns passive income as more people read the content and click on the seller's link. The affiliate link might be in tutorials, reviews, or product lists. These affiliates are ideal when posting information about your company or reviewing products.
Coupon-site Programs
Market Research reveals that the global market for mobile coupons reached $393.1 billion in 2020. Furthermore, the market will experience a CAGR of 67.9% between 2020 and 2027.
These statistics make coupon sites a critical affiliate for sellers and retailers. Businesses can grow their traffic and increase revenue by creating deep relations with coupon providers.
Furthermore, since coupon-site programs have a well-established consumer base, they can help sellers improve their conversion rate and sales.
How Do Affiliate Marketers Get Compensated?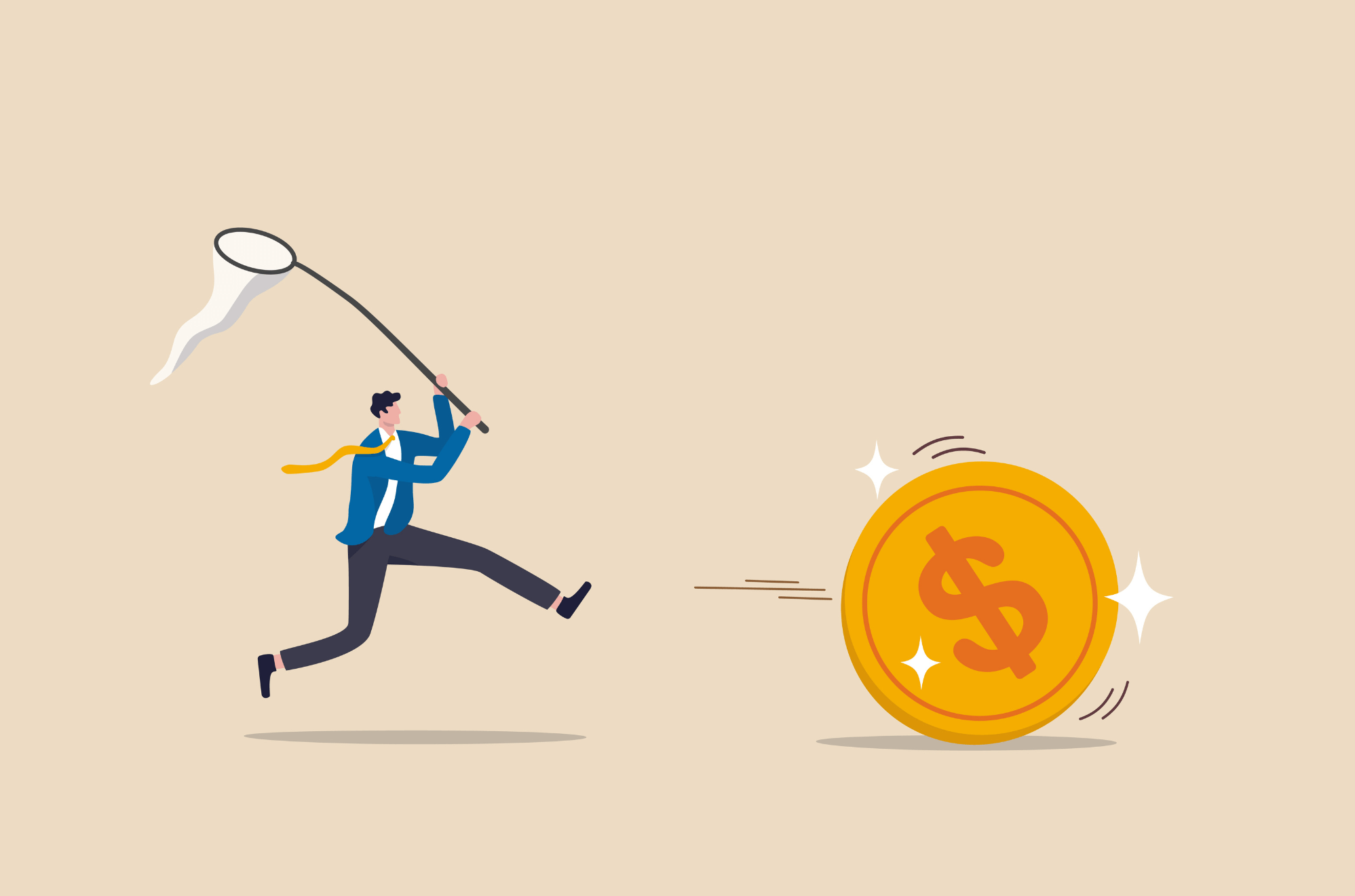 Affiliate marketing is an excellent and inexpensive method of making money without selling a product. But before committing to affiliate marketing, it's worth learning how the affiliate marketer earns money.
There's a myriad of different commission models the seller might use to pay the affiliate:
Pay Per Sale
Traditionally, the merchant pays the affiliate a specific percentage of the product's sale price when a consumer purchases the product due to affiliate marketing strategies.
Therefore, the affiliate must get buyers to invest money in the affiliate product before getting paid.
Pay Per Lead
Pay per lead is a comparatively complex system in which the seller compensates the affiliates depending on the conversion rate.
The affiliate encourages the customer to visit the retailer's website and take the desired action, such as filling out a submission form, signing up for a product, or downloading software.
Pay Per Click
Pay-per-click is an affiliate marketing program where the affiliate adds incentives to redirect consumers to the seller's website.
Thus, the affiliate has to engage the consumer to encourage them to move from their website to the merchants. The affiliate makes money with the increase in web traffic.
In PPC, there are two primary concepts:
Cost-per-Acquisition –

Here, the affiliate earns every time the merchant acquires a lead

Earnings-per-Click –

Retailers use EPC as a measure for the average earnings per 100 clicks  
Why Be an Affiliate Marketer?
Not sure if you want to become an affiliate marketer? Here are several reasons to get you started:
Passive Income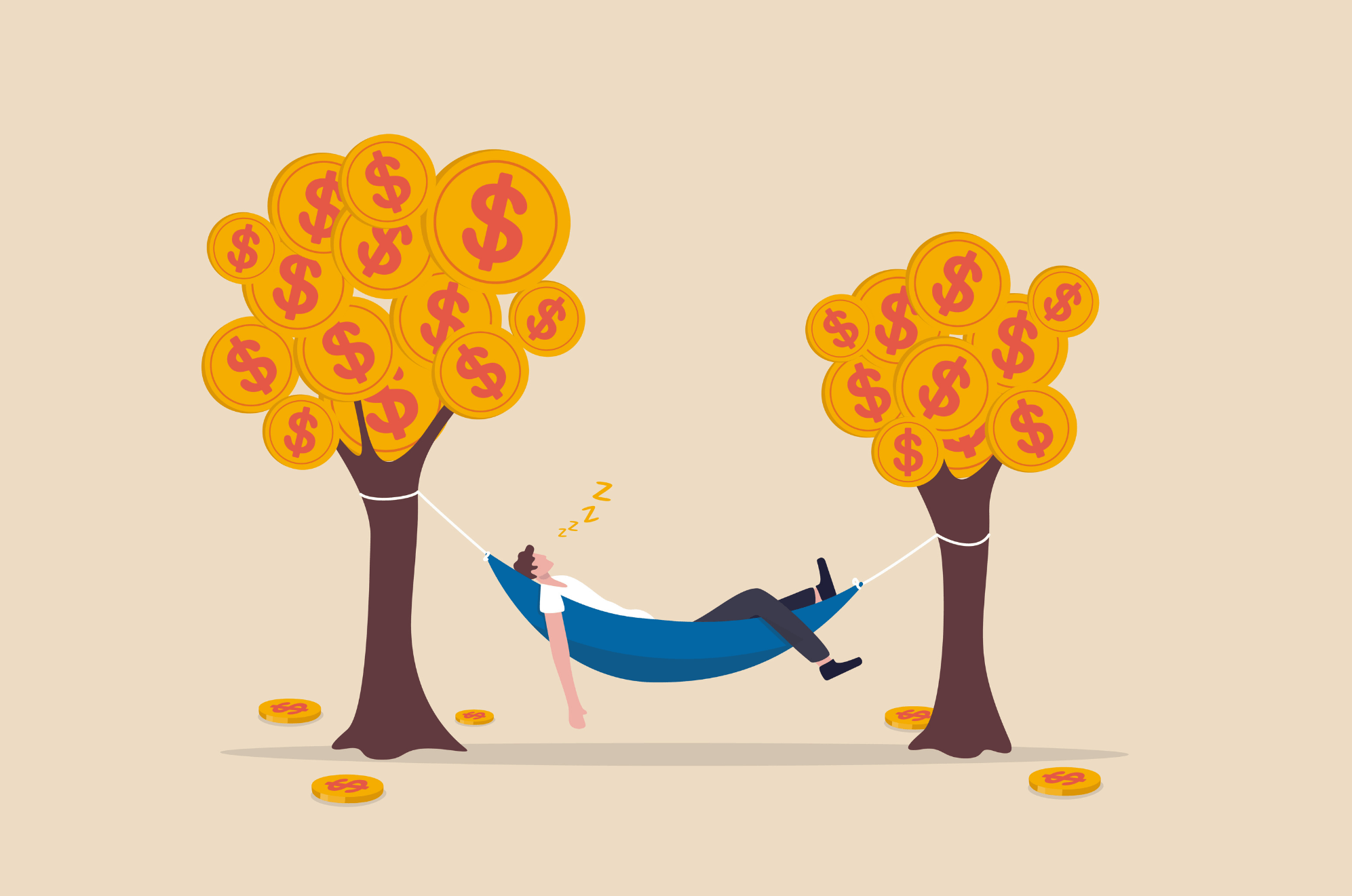 While most jobs require you to work, affiliate marketing allows publishers to make money without much effort. By investing in a campaign, you can enjoy a continuous return as consumers purchase over the following weeks or months.
The best part? You continue receiving money for your work long after you no longer sit in front of your computer. Your marketing skills will help you earn a steady flow of income.
No Customer Support
Sellers, retailers, and merchants offering products or services must deal with their consumers and ensure they're satisfied with their purchase.
Affiliate marketing saves you the trouble of dealing with customers and ensuring customer satisfaction. Instead, the seller or retailer deals with customer complaints.
Work from Home
Affiliate marketing is perfect for you if you prefer working from home and hate going to the office. You can launch campaigns, advertiser products or services, and create how-to guides to encourage buyers to move onto the merchant's website.
As a result, you can earn revenue from the products the seller creates or retailer offers while working from your home. Here's a secret: you don't have to take off your favorite pj's!
Cost-Effective
The majority of the businesses need upfront startup fees and cash flow to finance a product or service. Fortunately, affiliate marketing requires little to no cash.
That means you can get started without hassle or need to learn technical skills. In addition, you don't have to think about unexpected fees, supply and production costs, or delivery costs.
Overall, affiliate marketing is straightforward and cost-effective
Convenient and Flexible
Another pro of affiliate marketing is that you get to enjoy ultimate independence. You get to set your goals, redirect your path whenever you feel like it, choose products or services that catch your interest, and determine your hours.
Furthermore, you can diversify your portfolio or work for a simple campaign and work with one company or multiple sellers. You'll also be free from company regulations and policies.
6 Steps for Affiliate Marketing Beginners
You can get started with affiliate marketing by following these six easy steps:
Step # 1: Choosing a Niche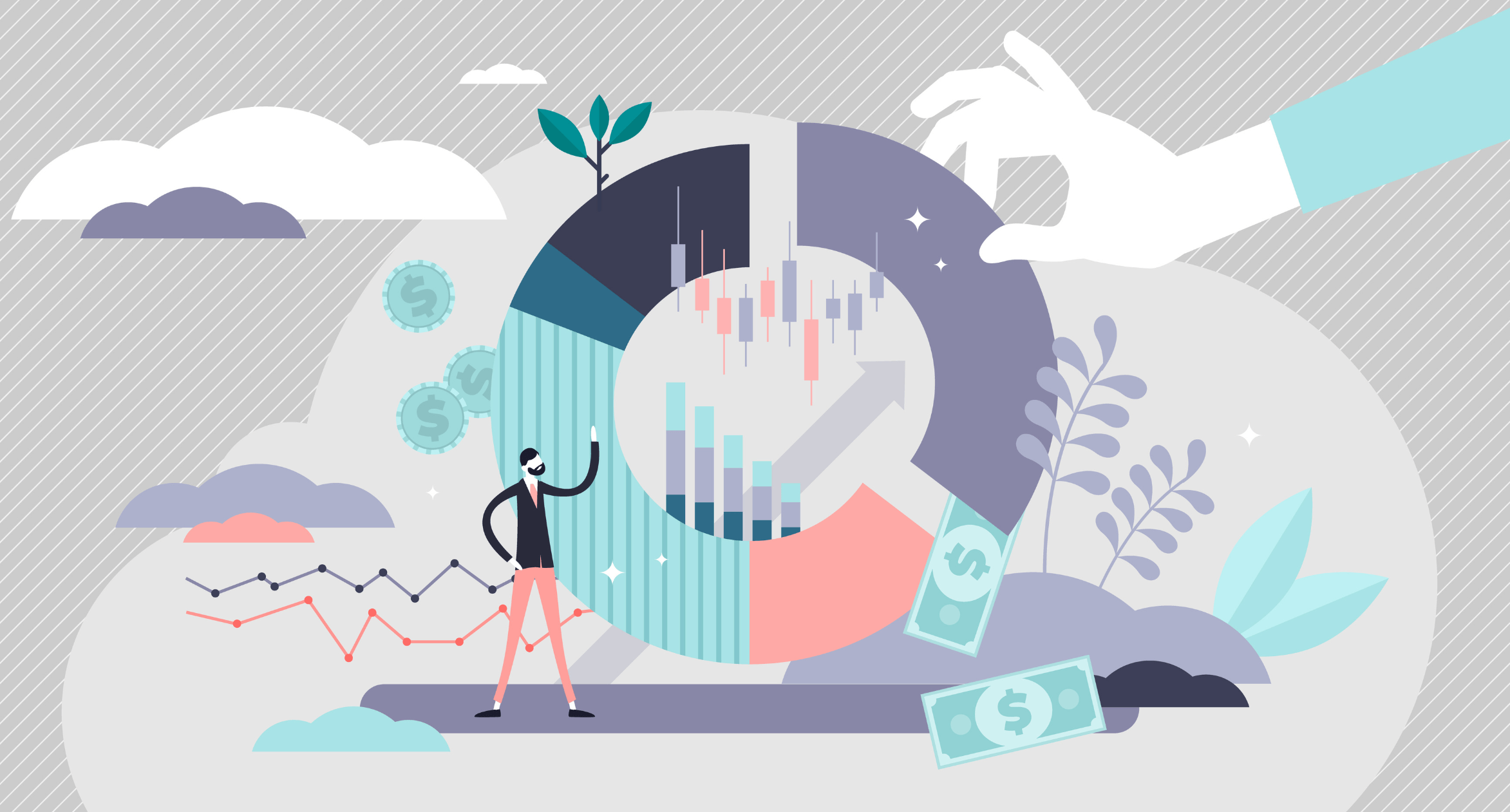 A niche refers to a segment of a larger market defined by its unique characteristics, such as travel blogging, pet care, etc. Your "niche" becomes your primary topic and what your readers would know you for.
According to Easy affiliate, the top affiliate marketing niches include:
       

Lifestyle and Wellness

       

Technology

       

Personal Finance

       

Pet Care
But that doesn't mean you must limit your options to these five. Instead, use these criteria to find the ideal niche:
Do you want to learn more about a particular niche?

Do you want to help solve an audience's problem?

Is your desired niche profitable?
Your primary goal should be finding a niche that grabs your interest. Successful affiliate marketing requires commitment and time, and if you enjoy the process, you're more likely to continue it despite the money you earn.
Step # 2: Selecting a Platform
Theoretically, you can kick-start affiliate marketing on any platform. However, it's much better to focus on finding your platform and approach.
As a newbie, you can choose between two options:
Product Review Site –

Niche product review sites review companies' products for a particular audience. They compare products with the company's items, publish buyer's guides, and product tutorials to help customers make the right decisions

Digital Content –

Content creators like bloggers, social media influencers, and YouTubers, publish high-quality and compelling content that resonates with their consumer base and encourages them to take the desired action
Step # 3: Finding Relevant Affiliate Marketing Program
There are numerous affiliate marketing initiatives available. 80% of businesses, according to Mediakix, employ affiliate marketing. Therefore, it's crucial to find the program that's appropriate for you.
Don't limit your search to high-paying affiliate programs; look for affiliate offers and products that interest your target market. When selecting an affiliate program, you should consider the following factors:
Does the program have a good reputation in the industry?

You would not want to partner with people you do not trust. You may work with trustworthy, successful merchants who have their programs thoroughly reviewed, thanks to affiliate networks.

What is the program's commission rate?

You want to get paid well for your time and effort. For sale, many programs offer commissions of up to 10% to 20%. Pick a price that is convenient for you.
Step # 4: Creating Valuable Content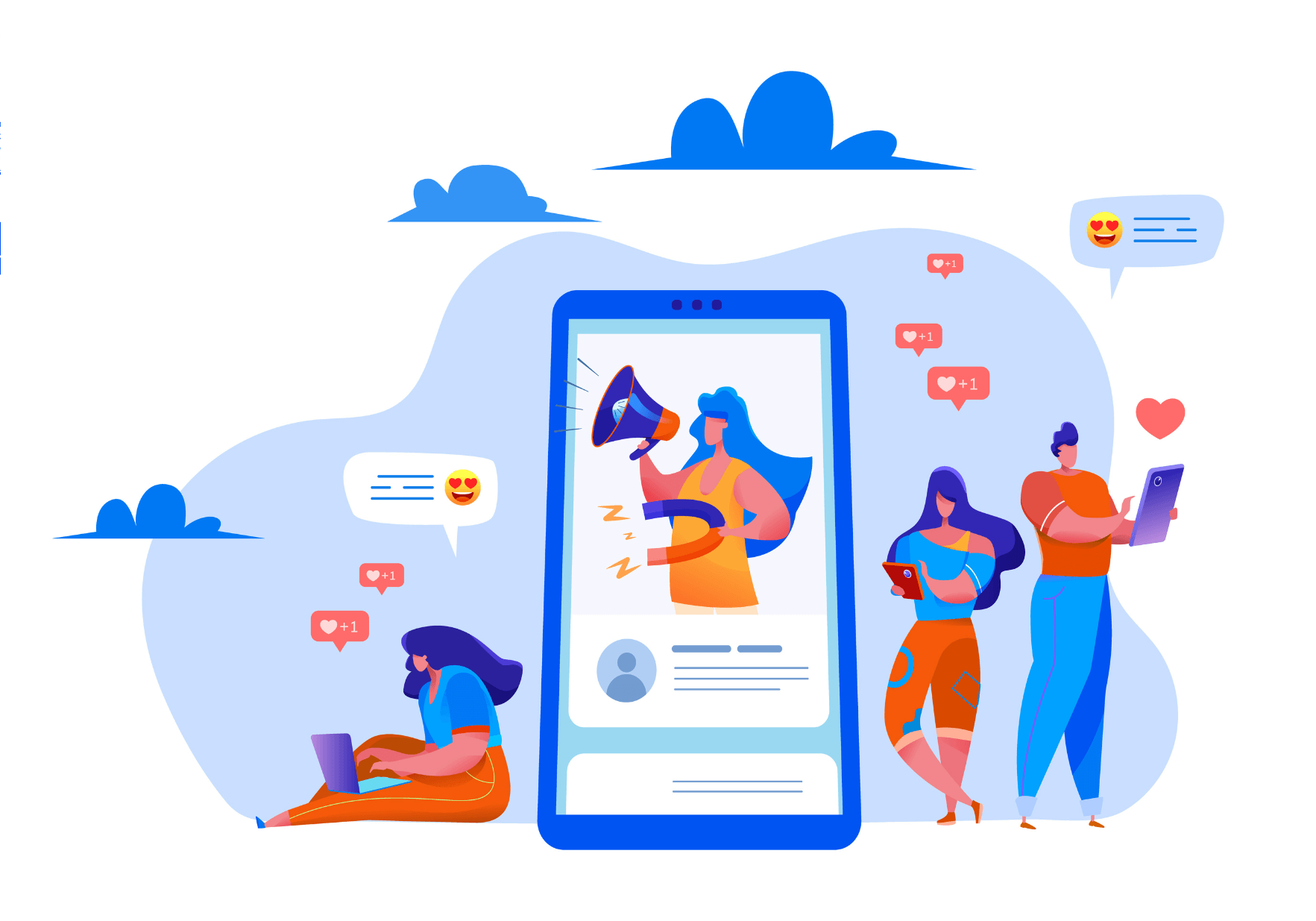 Globally, consumers spent an average of 170 minutes online in 2019, according to Statista. Although people are devouring content, you must make yours valuable to your audience if you want to stand out.
An excellent tool for this is blogging, according to Findstack, blogging accounts for 65% of all affiliate marketers' traffic.
Statista estimated global social media usage in 2020to be 145 minutes per day on average. Therefore, the answer to whether you need a website to be an affiliate marketer is no.
Using social media to promote your content is a quick and cost-free way to reach potential customers. You can use the pins on your various boards as affiliate opportunities on websites like Pinterest.
Step # 5: Building a Loyal Consumer Base
Now that you've created great content for affiliate marketing, it is time to get some readers. You can do so in three ways:
They are highly lucrative for generating high traffic. Running ads will directly drive your potential leads to your website. However, it is expensive, and the traffic stops as soon as you stop running the ads.
Backlinks are a great way to build a network. You can earn links from high DA websites and attract a wider audience to generate consistent and passive traffic. It will also improve your SERPs and thus increase your online visibility and searchability.
Build a strong, high-potential email list using signup forms, newsletter subscriptions and slide-in boxes in articles to launch a successful email marketing campaign. Doing so will help you gather contact details of your prospects that you can use for your email campaigns.
Step # 6: Driving Sales, Getting Clicks, and Converting Clicks
An affiliate marketer not only needs to attract leads but also nurture and convert them. Attracting leads without conversion is meaningless, as you'll be unable to make any sales. But lead conversion could be daunting, especially when 96% of your website traffic isn't ready to buy.
Therefore, you must engage in activities that nurture leads. According to the latest reports, companies with a strong lead nurturing strategy spend 33% less on affiliate marketing and generate 50% more sales.
Link placement, actionable CTAs, and lucrative offers are a few ways to improve the sale rate. You can even check public income reports to find ways to make money from any affiliate program. But it is best to rely on your guts and use common sense to sell a product or service.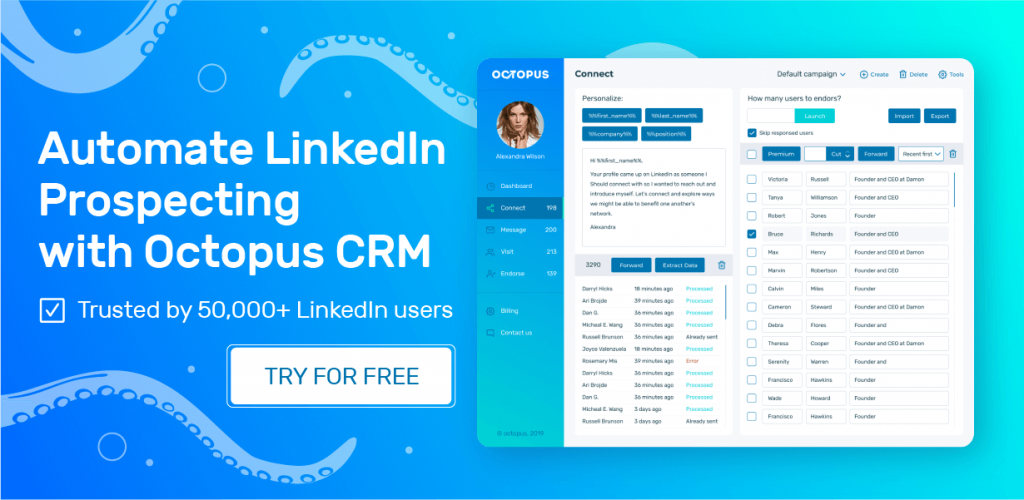 Top Ten Ways to Become a Successful Affiliate Marketer
Your chances of success will rise if you follow these ten steps, whether you are just getting started or have been doing affiliate marketing for some time. Each recommendation offers valuable details on the tactics employed by the top marketers in the industry.
Understand Your Audience
Effective affiliate marketing requires only promoting goods that satisfy the needs and wants of your target market. When something is pertinent to them, they are more likely to buy it. Instead of being perceived as strange or unexpected advertising, learning about relevant products or services could be considered value-added content. As a result, remember why people browse your website, join your email list, or follow you on social media.
Create Solid Content
You must design and develop premium quality content for a successful affiliate marketing campaign. All content pieces, including websites, blogs, emails, and ads, should have a clear and engaging CTA with an informational copy that informs your audience and drives action.
Additionally, you must centre your writing on the reader. Answer their inquiries and give them complete details in an approachable and exciting manner.
Be aware of your audience and consider what attracts them to your website. Use the search bar to learn what customers want to find on your website.
Write constantly and publish information frequently.
Offer a Bonus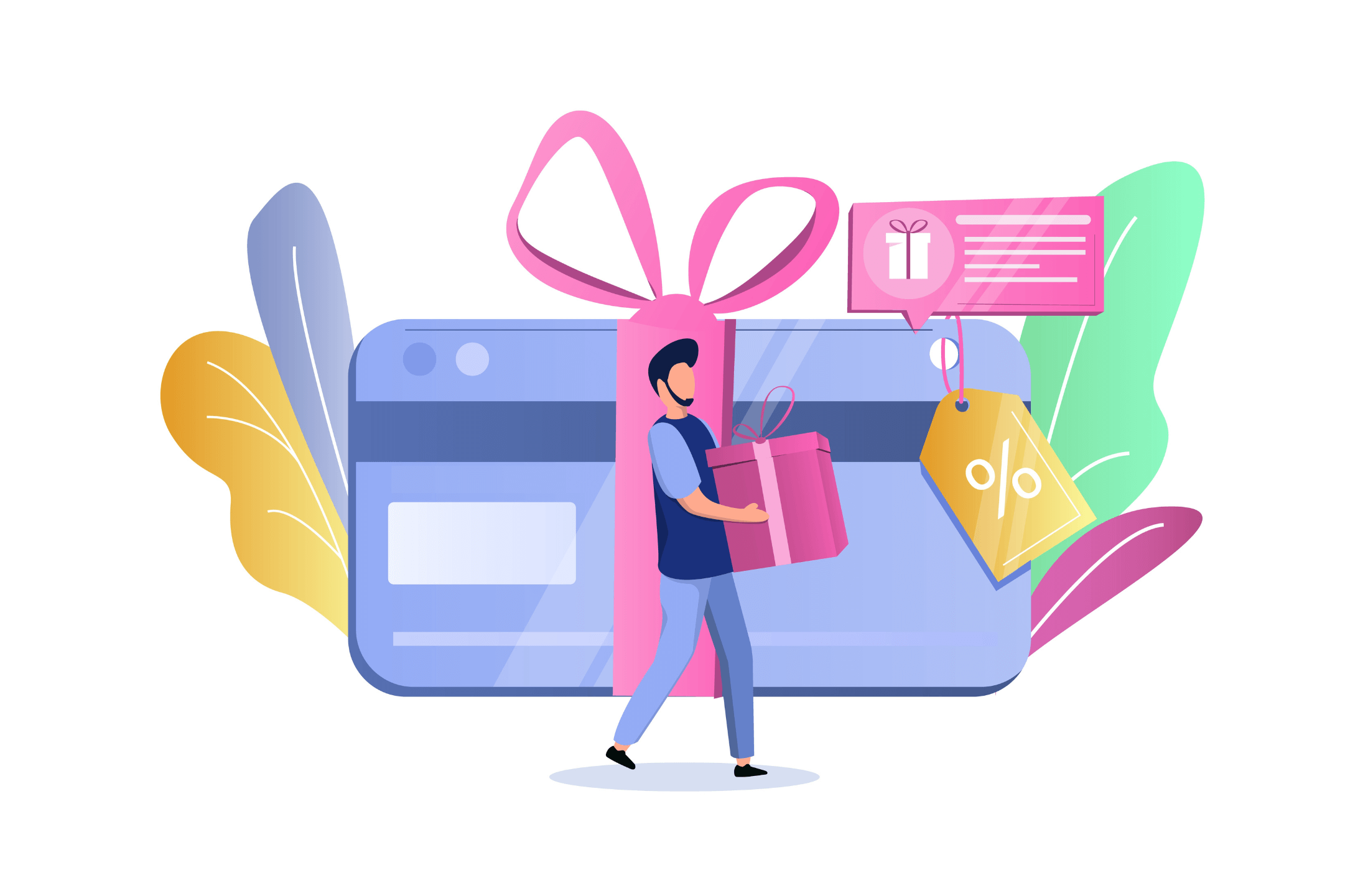 Consumers will value your honesty and won't mind supporting your business by using your link when you reveal an affiliate relationship, which you should do because developing trust is essential. On the other hand, if they feel you're not upfront about your affiliations, they might go directly to the vendor to avoid giving you the referral credit!
They still have the option to contact the seller directly by disclosing an affiliate, and they will be aware that other websites are likely also hosting the affiliate link. So, think of providing a reward for using your affiliate link. It is a fantastic strategy to increase your affiliate sales and set yourself apart from the other affiliates in the market.
Stay Flexible
Exclusive discount coupons are popular among media outlets, influencers, and reviewers. Without an exclusive offer, employee benefits networks with millions of users will not even consider offering your request. A giveaway or free samples to the author are frequently necessary for a gift guide's inclusion of a particular item.
Numerous possibilities will present themselves. Therefore, you must keep an open mind and attempt to accommodate the affiliate as they occur. Exclusive deals, when adequately managed, frequently benefit both the brand and the affiliate, increasing conversion and total affiliate program statistics. Additionally, affiliates are more likely to strengthen ties with merchants who comply with their requests and cater to their needs.
Own the Relationship with Your Audience
To start making money as a successful affiliate marketer is to establish a loyal and engaged audience that shares a deep connection and cares about what you have to say. But you'll find it difficult to reach them if your marketing campaigns are irrelevant and uninteresting.
Most affiliate marketers use social media and YouTube channels to share their product or service recommendations. But these channels can be pretty risky. Why? Because most algorithms push back organic social media posts to make way for those buying ads. Moreover, there's always a risk of getting your account hacked or deleted and losing your audience.
The solution? Establishing direct communication with your audience by joining an email list can mitigate the risk. You can control how and when your affiliate content reaches your consumer base. In addition, you land where you're confident the market isn't saturated.
Be Open to Learning from Others
If you're not an expert on the product or service you're selling, it helps to be open to learning. Absorb information from the creators, stalk your seniors, check industry experts in your niche and see what, how, and where they write.
There are various ways you can learn from other people:
       

Pay a senior affiliate to teach you relevant skills

       

Join affiliate marketing forums, Facebook and LinkedIn groups, etc., to polish your skill set

       

Investing in a course or hiring a professional to guide you more

       

Attend affiliate marketing events and conferences to pick up new information
Know All About Your Products You Recommend
Like other types of marketing, affiliate marketing finds its way to "make money fast" schemes. That means many people in the industry are looking to make quick cash without genuinely helping their audience.
Establishing yourself as an industry expert helps separate yourself from the competition and show your audience that you care. How do you achieve that? By learning your recommended product or service from the inside out.
Differentiate yourself from your competition by researching the product or service you're endorsing and learning why and how people use them. Ensure you conduct your due diligence before signing up for a new service provider.
Provide Information and Help
Cheesy sales copies and self-promotions are unlikely to gain traction.
Instead, you need to provide informational and compelling content if you want to engage your audience and keep them coming back.
So, before posting content or uploading a video, research and provide up-to-date details to showcase your expertise and grow brand authority.
Create Different Types of Ads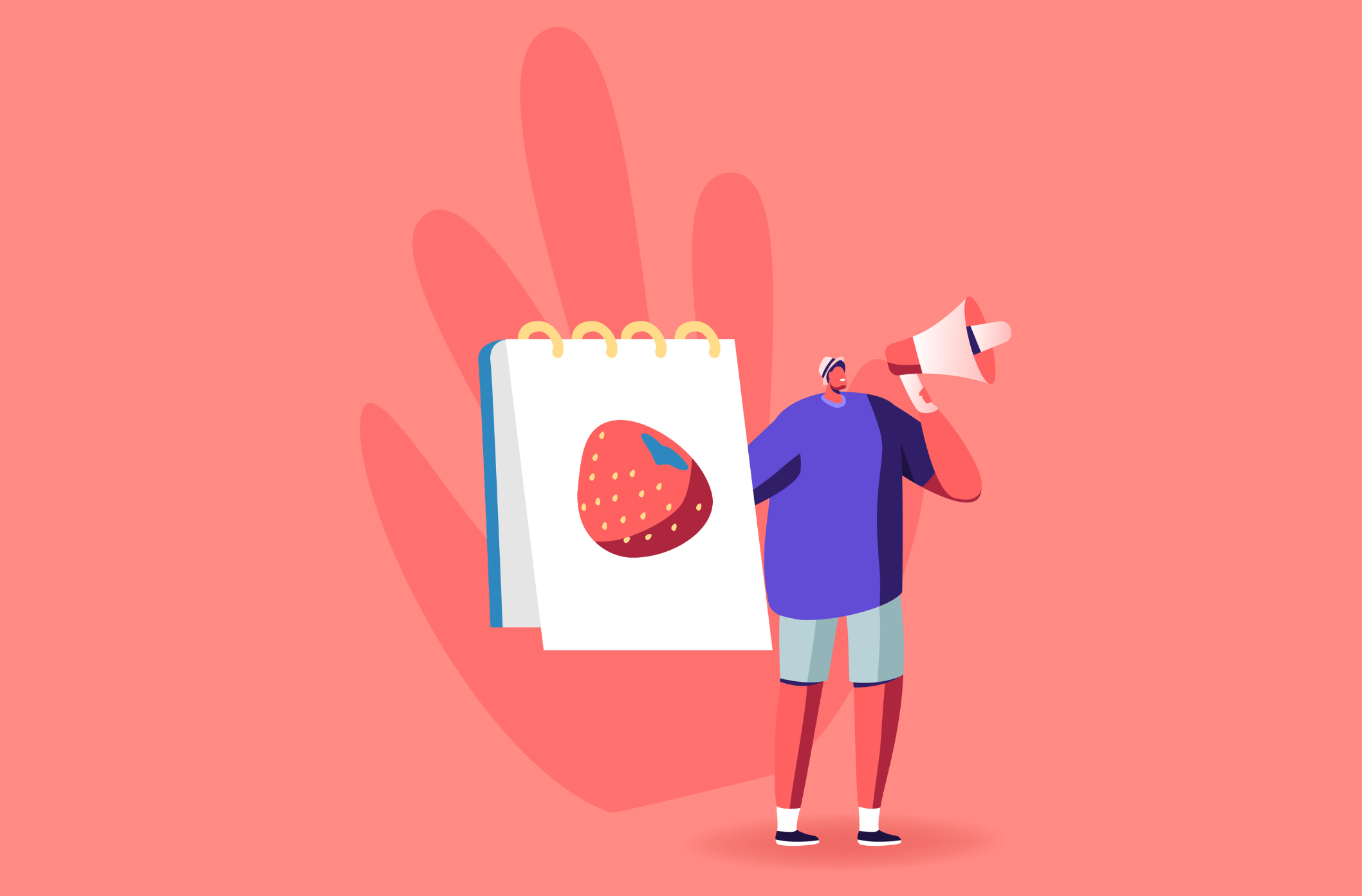 In most cases, the vendors provide you with an array of ads on your website, social channels, and emails. But if they don't, you'll have to do everything yourself. Even if the merchant provides you with assets, it's best to add a touch of personalization to your ads.
After creating an ad arsenal, consider testing different versions to see which resonates with your customers. Finding the best formula may take some time, but once you do, you can rotate high-quality ads that attract attention.
Track Your Success
Ongoing success starts with determining what works and what doesn't. You can start tracking your performance by:
       

Using your visitor analytics to learn more about your visitor

       

Determining what percentage of your viewers is new and returning

       

What pages accumulate the majority of your traffic?

       

What links in your navigation bar get the most clicks?
That way, you can determine what content resonates with your audience and where you should place certain links on existing pages.
Benefits Of Joining the Affiliate Program
Research reveals that the U.S. affiliate marketing spend will reach 8.2 billion by 2022. So, why are companies spending so much on it? 
Because it offers high ROI, ensures cost-effectiveness, and helps them expand. If you want to earn passive income without overspending, look no further than affiliate programs. Let's discuss the top five benefits of affiliate programs:
Offers a New Profitable Sales Channel
For a business owner, affiliate marketing helps grow your brand without a large advertising budget. One successful affiliate can help boost your traffic, leads, and sales.
Furthermore, comparing the benefits of advertising with publishers reveals that working with an affiliate helps create more profitable and long-lasting relationships that benefit both parties.
For the affiliate, this marketing alternative can offer a simple yet effective way of earning passive income. You can help businesses meet their goals quickly and effectively using an affiliate program.
Ensures a High Return on Investment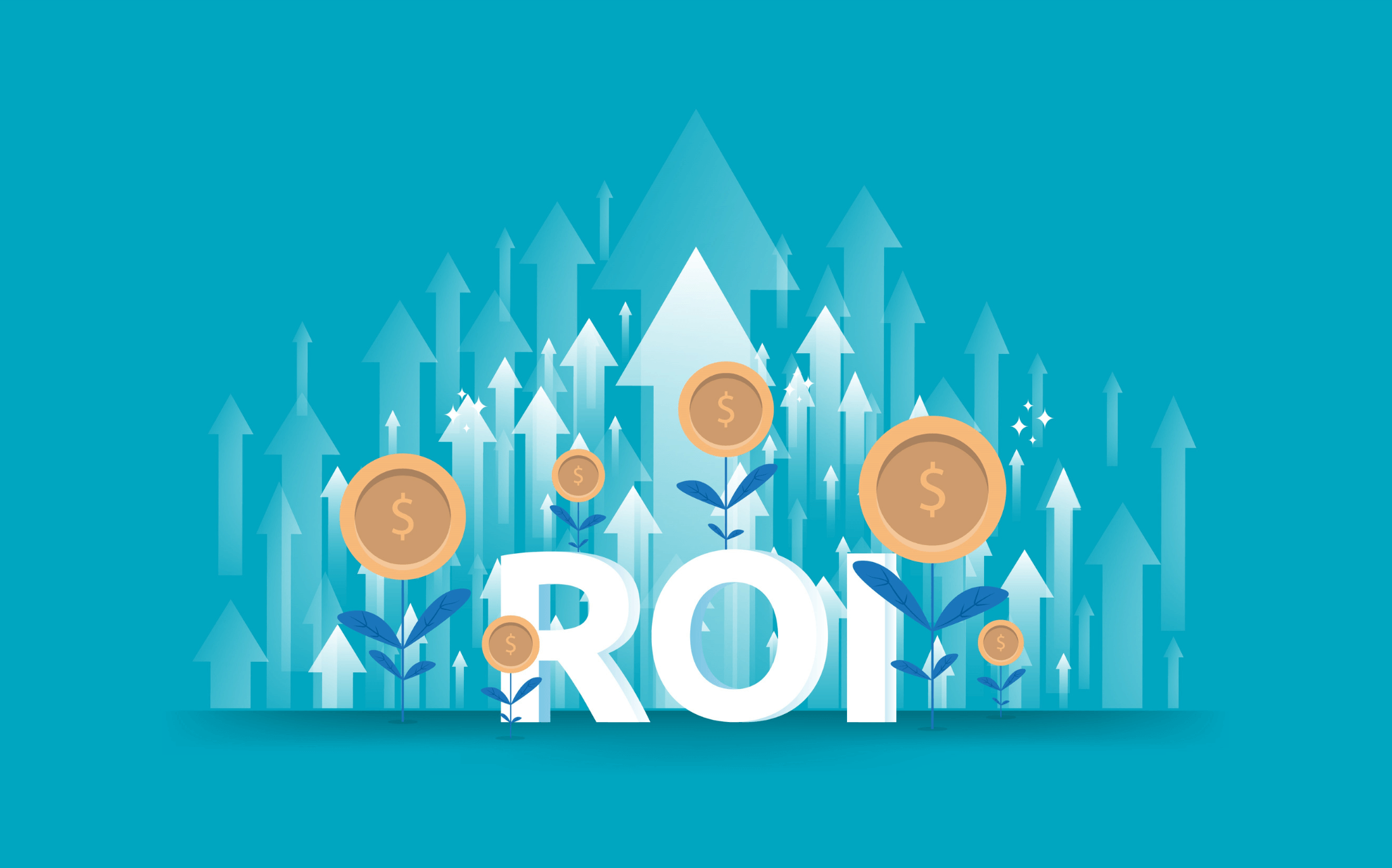 An affiliate marketing program is the perfect way to minimize start-up costs and boost your revenue. Why? Because it ensures a high ROI without hefty investments.
In the sector of affiliate marketing, ROI helps you identify whether your efforts are profitable or not. Therefore, once you measure your success and revenue, you'll learn that the right affiliate program can help you grow your earnings.
Provides Cost-Effectiveness 
Affiliate programs are cost-effective for two primary reasons:
       

Low start-up costs

       

Low ongoing costs
An affiliate program eliminates hiring or building an advertising team for ad visuals and space. Instead, you can find holistic tools that help you connect with your target audience, grow brand awareness, and increase conversions.
Performance-Based Advertising
Since affiliate marketing is performance-based, its result can drastically differ from other online advertising channels.
Using an affiliate program to promote the merchant's brand, products, or service can help increase visibility and sales without overspending.
Increase Competitive Advantage
Despite becoming a staple in marketing, many businesses overlook affiliate marketing. That allows companies that leverage it to enjoy a competitive advantage. With the online market becoming more saturated and competition tougher, brands must look outside the box to entice their audience.
Working with affiliates can help businesses build relationships and grow their brand through word-of-mouth. And using an affiliate program can help you stand out from the millions of other affiliates. That way, the business can expand, and you can attract new customers and redirect them to the merchant's website.
How to Devise the Right Affiliate Marketing Strategy for Your Business?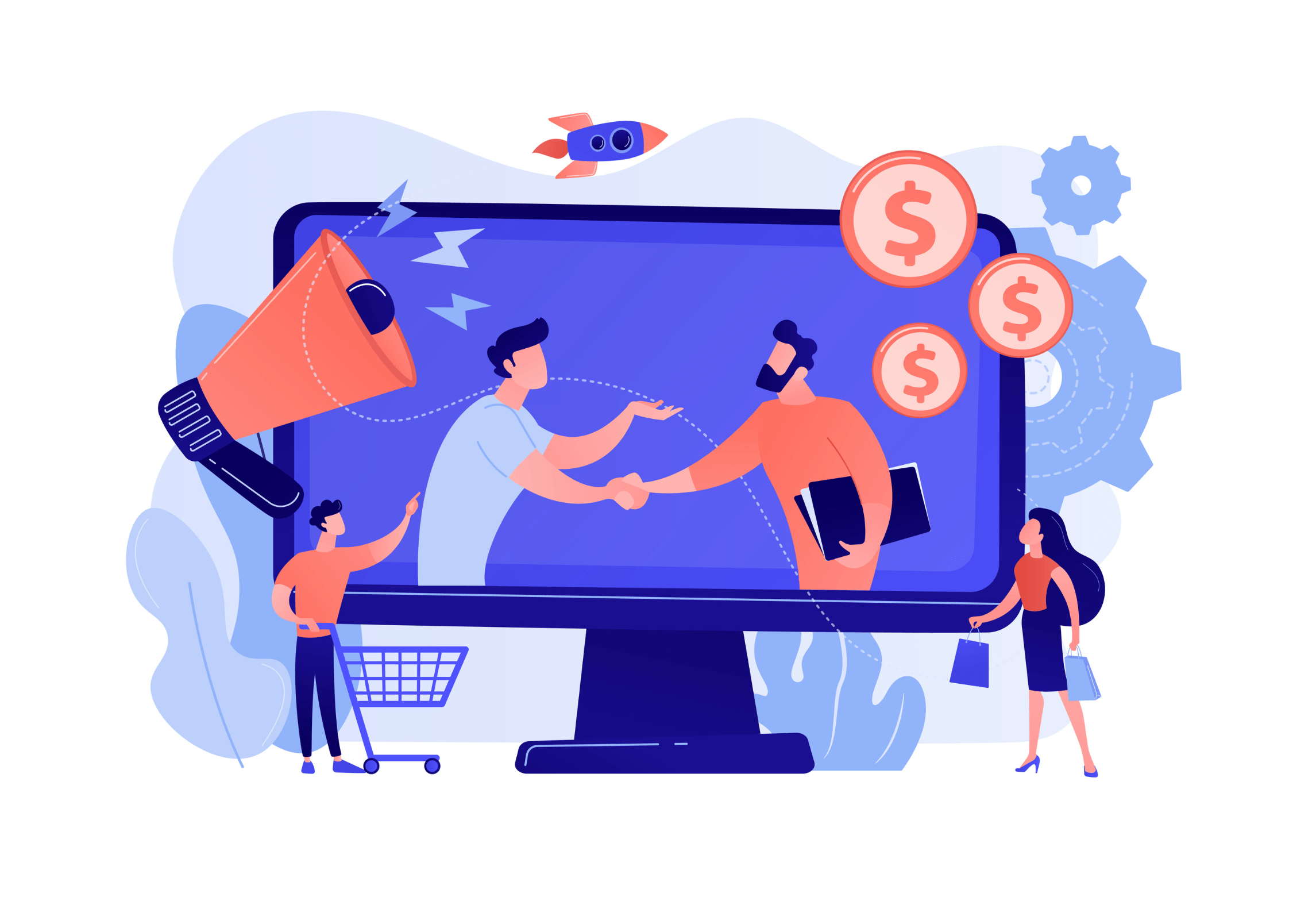 Having a well-developed affiliate marketing strategy is crucial to driving the best results. Here are some plans you can pick for your business.
Select the Right Affiliates
Even now, word-of-mouth marketing is a powerful technique. But it is best to look for potential affiliates with high engagement and a loyal customer base. In addition to figures, remember that your decision-making should take engagement, authority, rapport, and page visits into account.
Additionally, you want to determine whether the audience would be interested in the goods you're offering. Set your specialty to partner with affiliates with similar interests or have a consumer base of your target audience.
Leverage Your Content Marketing
Content marketing is essential for a highly effective affiliate marketing plan for any firm that participates in the affiliate marketing sector and wants to generate revenue.
Although affiliate marketers are in charge of promoting your goods, you can't just sit back and wait for sales to start coming in.
Your objective is to turn visitors into consumers even when affiliates effectively add interesting viewpoints to your landing pages or product sites.
Build a Robust Affiliate Network
Make your network of affiliates rather than joining several. Your initial affiliate recruitment can be very challenging. However, constructing an affiliate network is relatively simple.
You must adopt a direct, concise strategy to draw in affiliates. Give potential affiliates the information they require, including instructions on what to do, a description of the process, and the amount of the commission.
Additionally, you want to motivate your affiliates to find new sub-affiliates. You can provide them with a modest percentage of the revenue generated by their sub-affiliates. That can be very motivating.
Optimize Your Platforms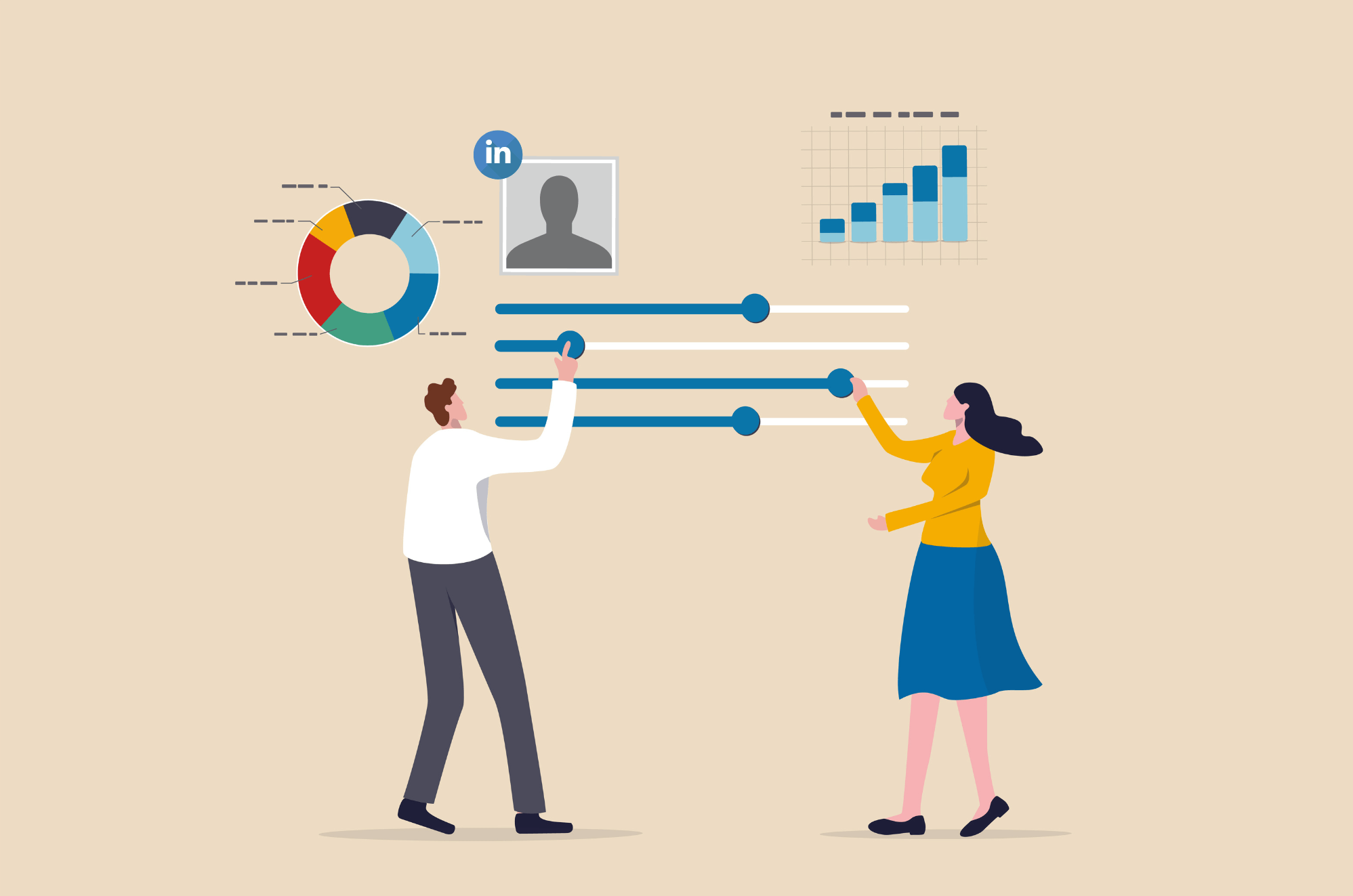 Although your network of affiliates might provide traffic to your website, conversion should be your top priority. In other words, visitors to your page should show interest in taking action, such as making a purchase or subscribing to your newsletter.
Conversion optimization produces a fantastic user experience that boosts leads and website traffic. Optimization techniques to increase conversion include developing focused landing pages, creating highly relevant content, sending personalized emails, upgrading existing material, testing platform speed, and using intent-based keywords throughout your website pages.
Use Clear Calls to Action
You shouldn't be bombarding your audience with sales pitches, but you want to provide them the choice to buy the things you're marketing and make that process as simple as possible. Use clear calls to action on your website, such as "purchase now" buttons, highlighted links, tables with large product displays, and photos highlighting the products and enticing users to click. If you produce audio or video reviews, include your affiliate link or promotional code to let your audience know how they can buy the things you are reviewing.
How to Successfully Do Affiliate Marketing?
Affiliate marketing is a leading side hustle but can turn into a full-time business when done correctly. By the end of 2022, affiliate marketing content is expected to generate $8.2 billion. So, here we share a few tips to help you get a slice of pie
       

Build a network with your audience

       

Affiliate with audience-recommended products

       

Know the ins and outs of your recommended products

       

Share discounts

       

Leverage the social media marketplace

       

Run ads during peak shopping hours

       

Keep an eye on trending topics
How Does the Octopus CRM Affiliate Program Work?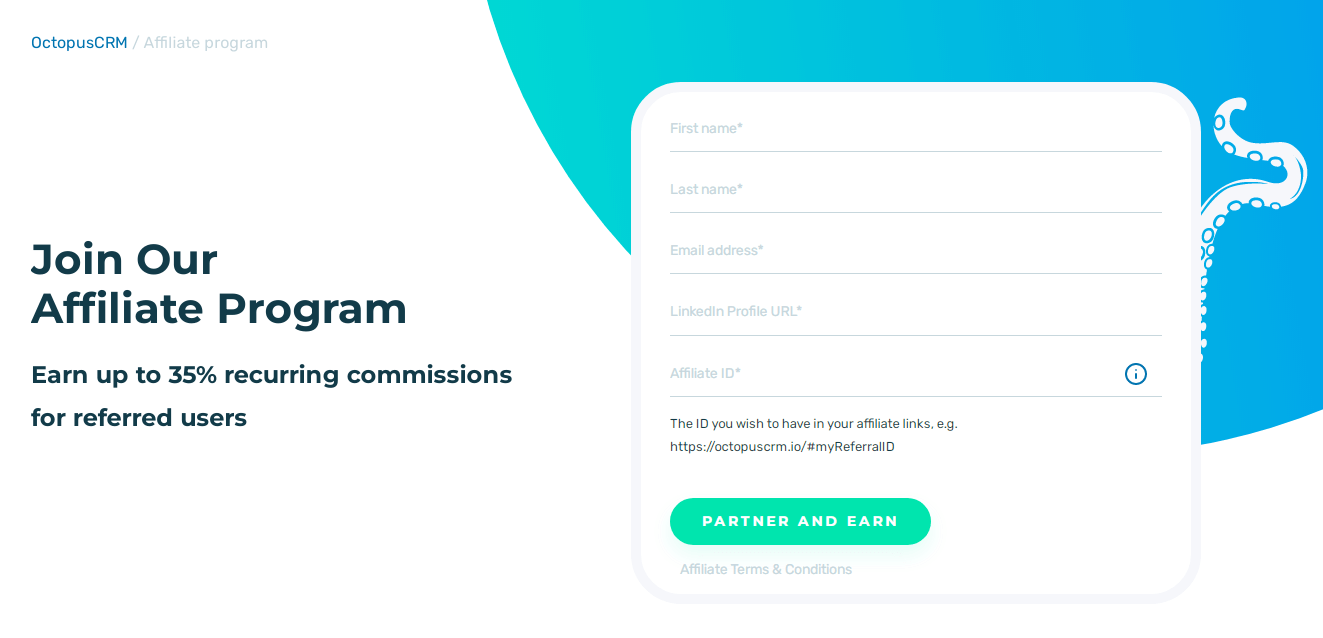 Octopus CRM Affiliate Program uses Post Affiliate Pro software to create and manage affiliate programs. It uses a handful of tools and features to help track the affiliate program performance, generate commissions and assign payouts.
Besides, Octopus CRM Affiliate Program provides single-tier commissions, meaning the marketers earn commission on every sale. It is also based on a fixed commission structure with a minimum payout of $100 after generating at least two separate leads.
Affiliate Marketing Mistakes and Strategies to Avoid
Following are some affiliate marketing mistakes to avoid.
Signing Up for Too Many Affiliate Programs
Having various sources of income is not necessarily bad, but joining too many affiliate programs can work against you. Fortunately, it's simple to avoid this error. Pick just one product to market at first. Learn everything you can about the product, use it yourself, and create unique content to encourage its use. Once you see its rewards, you should consider adding one or more programs to your schedule.
Choosing Quantity Over Quality
Many new marketers start producing content immediately, solely thinking about how many posts they will have in their archive. But quality needs to be the main priority. The value of one or two in-depth pieces each month provides readers with the right amount of information. It also helps the readers make the right choice that will ultimately outweigh the value of a brief daily article that doesn't do the product you're discussing.
Forgetting About SEO
Each marketing channel, including affiliate programs, needs search engine optimization (SEO). Despite this, many affiliate marketers fail to consider the value of SEO for their blogs or websites, mainly for SEO efforts particular to affiliate marketers.
Since most blogs don't have ample resources, SEO is one of the most acceptable methods for attracting visitors. Social media is undoubtedly effective, but SEO is the most acceptable source for targeted traffic.
Even as a novice, you can do a few things to ensure that your content is optimized for search engines. Keyword research is the first step to writing an article or review on a product. You can find a lot of free keyword research tools online. Once you are aware of the keywords related to the product, naturally incorporate them into your article.
The Difference Between Referral and Affiliate Marketing
Affiliate marketing focuses on having other people promote your brand in exchange for a set price. In contrast, referral marketing encourages current consumers to recommend your goods or services to their friends.
Related article: How to Ask for Referrals from Your Clients
Conclusion
Although the affiliate marketing industry can be pretty demanding, it can be a reliable source of revenue if done correctly. Keep in mind that every visitor is a potential customer. The primary criterion for determining your firm's success will probably be how well you satisfy your customers.
Finally, show commitment. You won't succeed unless you persist. Be ready to solve issues, endure extended periods of unemployment, and deal with Google's unpredictable challenges.