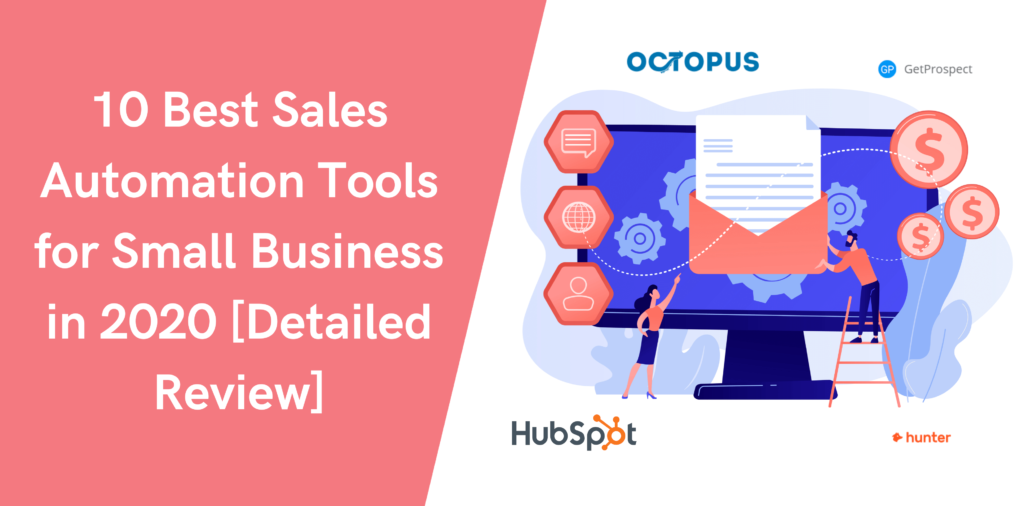 10 Best Sales Automation Tools for Small Business in 2020 [Detailed Review]
Succeeding as a B2B sales professional is by no means an easy task. And in the digital era of today, online networking has the most significant impact on your career aspirations. Making your business shine through digital marketing platforms like LinkedIn and email can boost your sales by a considerable margin. However, to accomplish your sales targets, you need to acquire the right resources for marketing. The ideal solution: Sales Automation Tools!
What are Automation Tools and Why Small Businesses Need Them
Automation tools are online services that take the burden of internet marketing off your shoulders. They effectively expand your digital outreach, which in turn results in a massive increase in sales. As a small business or B2B sales professional, having such a service at your disposal could help you jump miles ahead of the competition. And with most of your repetitive sales prospecting task needs being automated, you will have the luxury of focusing on other vital aspects of the business, such as interacting with your clients. And that too by spending a measly amount compared to the revenue that's bound to come in. 
If you came here searching for sales automation tools, chances are you've already come across a variety of such tools. But remember that not all automation tools are created equal. And the hundreds of sales process automation software available on the market are likely to overwhelm you. It is essential to be fully informed of the different variants to choose one that is best suited to your particular needs. 
We read user reviews, conducted research, and tested most of the sales automation tools out there to help you choose the best one. 
Top 10 Sales Automation Tools for Small Businesses in 2020
Octopus CRM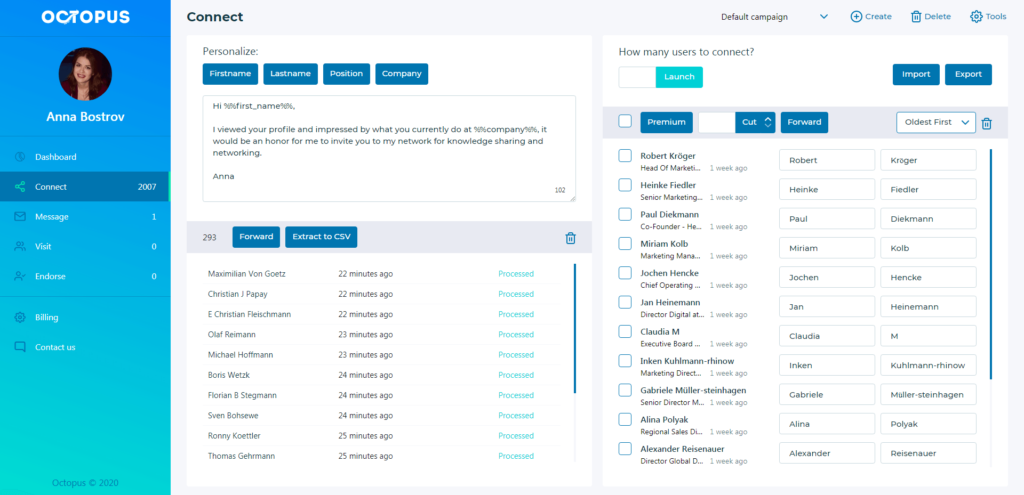 Website: https://octopuscrm.io/
Starting price: $6.99
Rating on Capterra: 4.6/5
Number of reviews on Capterra: 242
LinkedIn is undoubtedly one of the most popular social media platforms among business owners and professionals. Having a decent number of connections on the platform coupled with modern tools to automate sales process is crucial for B2B prospecting on the network. 
Octopus CRM, the leading sales automation system for LinkedIn, will help you perform monotonous LinkedIn networking and sales prospecting tasks with just the click of a button! Some of the tasks you can automate with Octopus CRM include sending bulk connection requests, auto-endorsing skills, auto-viewing profiles, sending mass messages, and more!
Reply
Website: https://reply.io/ 
Starting price: $50
Rating on Capterra: 4.6/5
Number of reviews on Capterra: 85
Reply, a sales engagement platform founded in 2014, provides a more all-round approach towards automation. Not only will it expand your LinkedIn outreach, but it will also help your B2B prospects via automated email search, personal emails, and calls. This method of multiple-channel engagement is sure to improve the execution of your sales strategy, which will consequently provide a significant boost to your sales record.
Hunter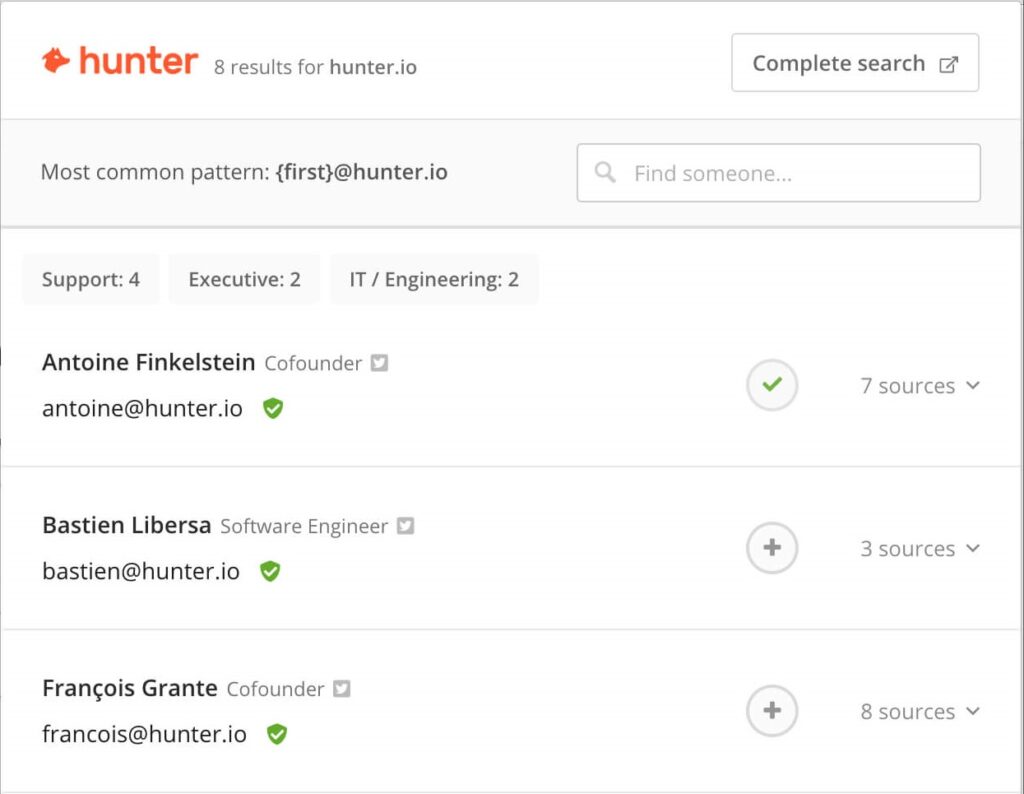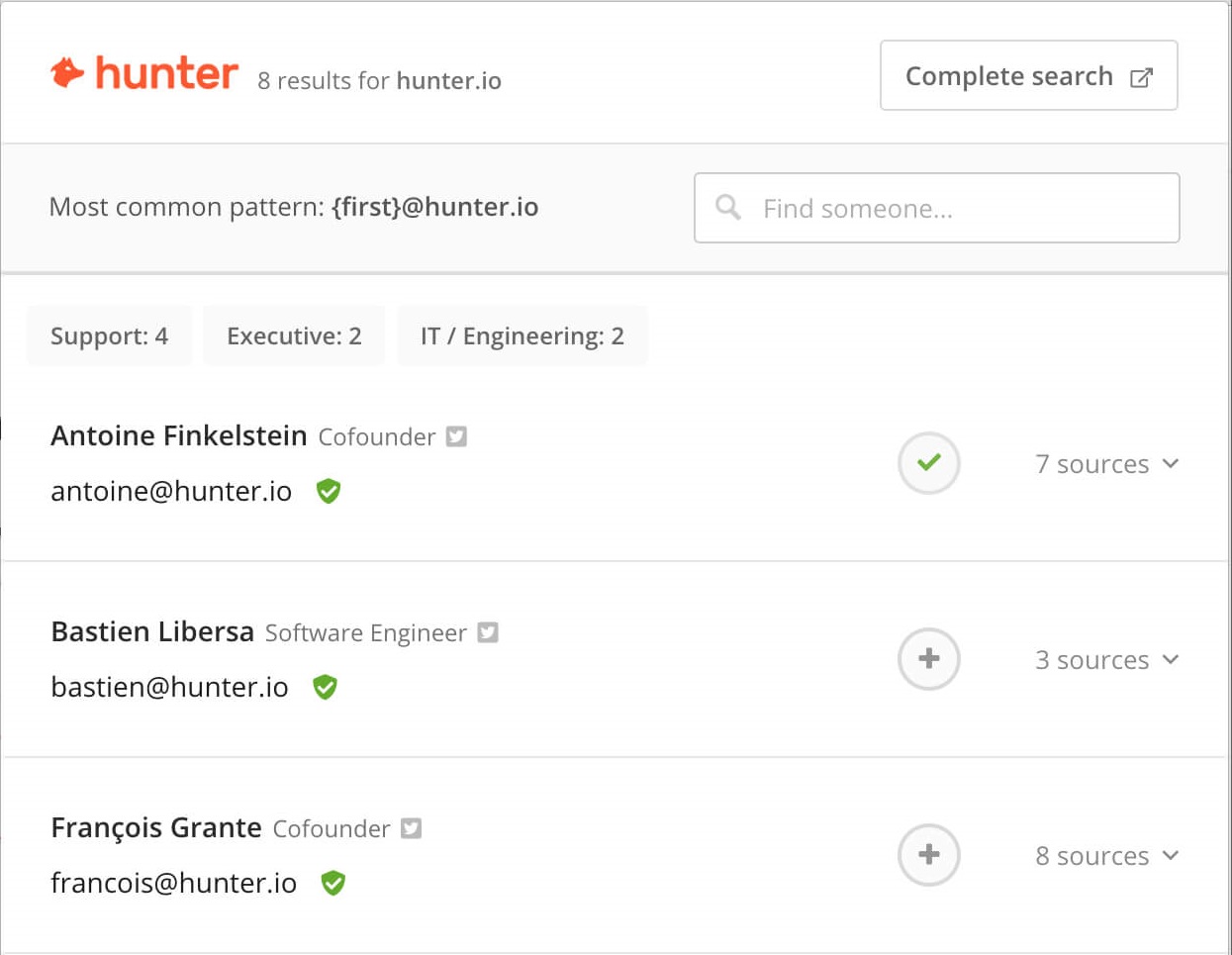 Website: https://hunter.io/ 
Starting price: $0 
Rating on Capterra: 4.6/5
Number of reviews on Capterra: 356
If you're looking for an email address to connect with a specific individual or company, Hunter is the perfect automation tool for you. With its dedicated email finder and domain search, it provides small businesses with the opportunity to contact anyone for potential deals. On top of that, the service comes with an email verifier that lets you send out an important message with certainty that it will reach its intended destination. 
HubSpot Sales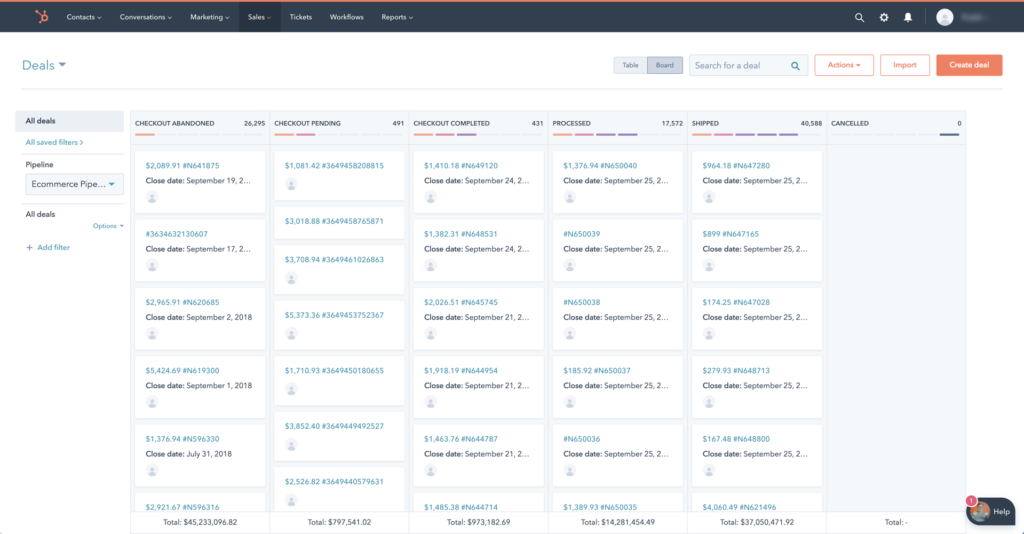 Website: https://www.hubspot.com/ 
Starting price: $50
Rating on Capterra: 4.5/5
Number of reviews on Capterra: 255
HubSpot Sales has garnered over 52,000 customers from across the globe, thanks to the robust sales tracking software that powers the tool. The software notifies users whenever a potential sales opportunity comes by and automates all sales interactions via email. This will help you wrap up deals a lot more efficiently, which will result in more sales opportunities in the future.  
Chorus
Website: https://www.chorus.ai/ 
Starting price: Not Provided
Rating on Capterra: 4.7/5
Number of reviews on Capterra: 41
Chorus enables sales leaders to provide their reps with the ideal platform to improve sales and enhance customer service. The software allows you to record sales teams' calls, thus promoting faster service and deal-closing. Many small business owners use it as a sales activity tracker.
GetProspect
Website: https://getprospect.io 
Starting price: $29
Rating on Capterra: 4.6/5
Number of reviews on Capterra: 14
GetProspect is another automation tool that allows you to find any email address you're looking for. And with the right list of emails, approaching your target audience becomes easier than ever. The software also gives you the option to save sales prospects from LinkedIn. 
Everstring
Website: http://www.everstring.com/ 
Starting price: $820
Rating on Capterra: 4.6/5
Number of reviews on Capterra: 5
Everstring is an impressive business database management system that makes use of artificial intelligence and machine learning. This advanced sales funnel software helps generate leads and insights, which could prove to be extremely useful for B2B business professionals. 
Clari
Website: http://www.clari.com/ 
Starting price: Not Provided
Rating on Capterra: 4.4/5
Number of reviews on Capterra: 12
Clari is a sales management software that automates many of your sales tasks through artificial intelligence. It provides an overall forecast for deals, allowing you to avoid enhance conversion rates and make smarter decisions as a B2B sales professional. Overall, this sales automation CRM lets you analyze data with ease and thus grab onto every sales opportunity that comes your way. 
GetResponse
Website: http://www.getresponse.com/ 
Starting price: $15
Rating on Capterra: 4.1/5
Number of reviews on Capterra: 225
GetResponse is one of the top B2B sales prospecting tools that allows you to sell products and services with ease. Its efficient email marketing allows B2B sales professionals to reach out to their target audience in an engaging manner. Additional features like landing pages and webinars are also greatly helpful in increasing sales. 
UberConference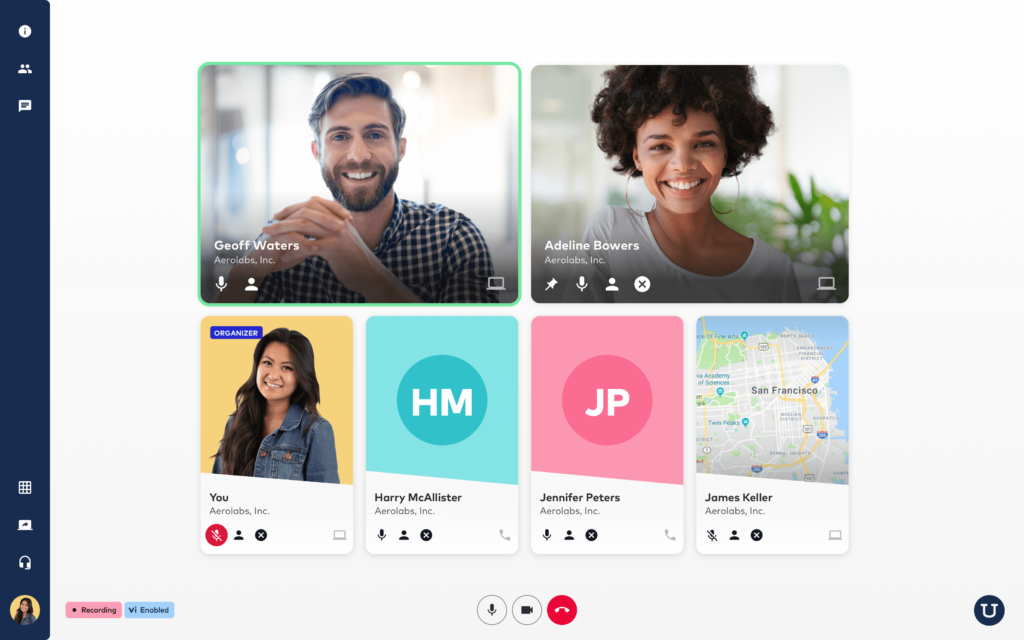 Website: https://www.uberconference.com/ 
Starting price: $20
Rating on Capterra: 4.5/5
Number of reviews on Capterra: 363
UberConference provides B2B sales professionals with the chance to connect with their customers through video conferencing. It requires no PINS and downloads, making it extremely easy to make a sale through video conferences. It also allows you to keep in touch with your sales reps seamlessly. And with the added "dialpad" feature, you can stay connected with them from anywhere in the world!
Conclusion
For small businesses, growing sales is often an incredibly stressful task. But, with the right marketing techniques, it is very achievable. Sales automation tools offer the most effective marketing strategies, without much effort on your part. Availing one of the above, most notably Octopus CRM, would most definitely be the right move.