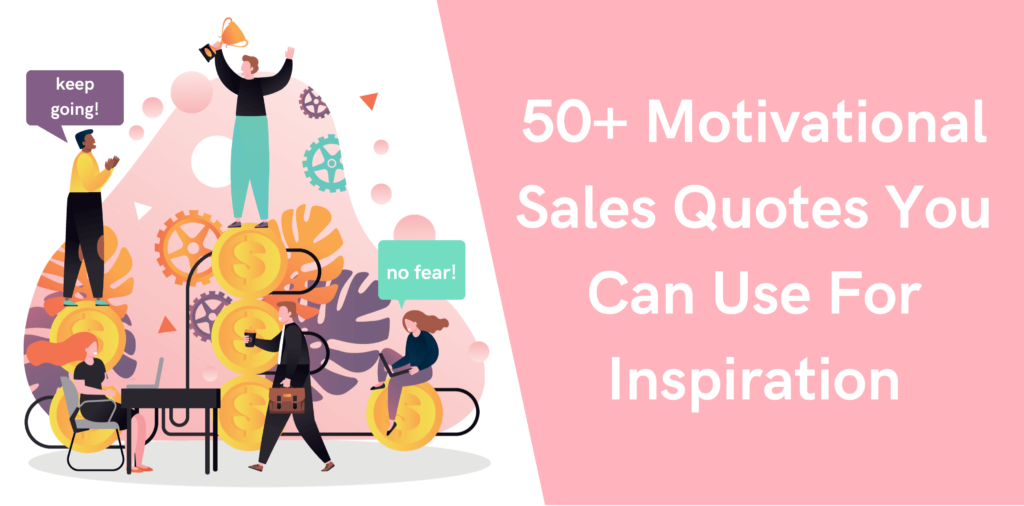 50+ Motivational Sales Quotes You Can Use For Inspiration
Many people assume that sales is an easy, "no brainer" field that anyone can make a successful career. Being a sales professional is a rewarding but challenging profession. While on most days, you may have an even number of successful sales, on others, you might have to listen to NOs or never even get any response. 
Although these days might be bad enough to make you rethink if you're even cut out for the job, it's important to remember that you're not alone. There are many people out there who have made in sales and most of them have been in your shoes! These professionals have made their mark by staying motivated in the face of adversity. You too can follow in their footsteps and make it big one day. 
To keep you motivated, here's our list of 50+ motivational sales quotes that you can use for inspiration whenever you're having a bad day at work!
Motivational Sales Quotes to Inspire You Today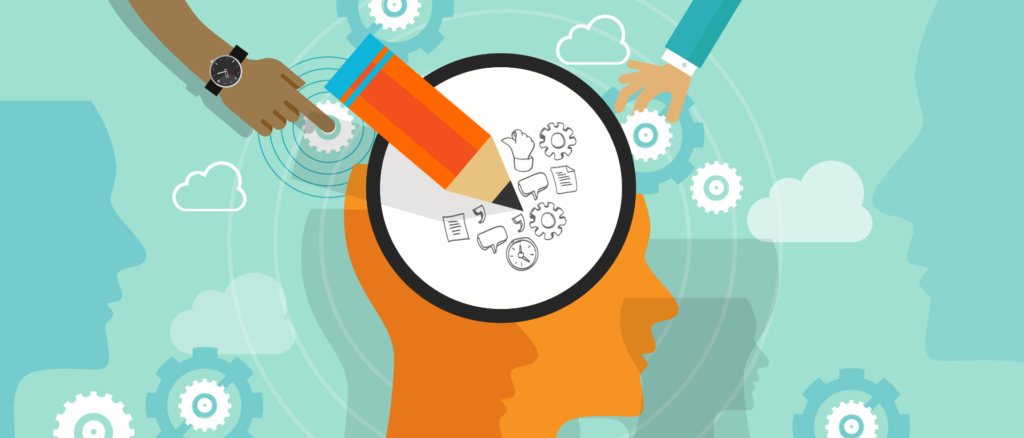 Are you feeling like being lost and wondering why you actually got into sales in the first place? When this feeling kicks in, it's very hard to motivate yourself to get up and be peppy enough to talk to potential customers. These sales inspiration quotes will remind you of your passion and might even give you a little more of it and pit the best of you forward, so you can achieve your goals.
"You don't close a sale; you open a relationship if you want to build a long-term, successful enterprise." – Patricia Fripp

"Before LinkedIn and other social networks, in the sales world, ABC stood for Always Be Closing. Now it means Always Be Connecting." – Jill Rowley

"Sellers who listen to buyers carefully and then give them the missing ingredients – those are the ones who stand out." – Deb Calvert

"Selling is really about having conversations with people and helping improve their company or their life" – Lori Richardson




"Selling is essentially a transference of feelings." – Zig Ziglar

"Far too often, salespeople get ahead of the prospect. They predict a close date based on their quota instead of on the prospect's needs. The only way to know when a deal will close is to ask the customer." – Alice Heiman

"It's no longer about interrupting, pitching and closing. It is about listening, diagnosing and prescribing." – Mark Roberge

"Selling through social channels is the closest thing to being a fly on the wall in your customers, prospects and competitors' world." – Jim Keenan

"Successful people ask a lot more questions during sales calls than do their less successful colleagues." – Neil Rackham

"In high-productivity sales organizations, salespeople do not cause customer acquisition growth, they fulfill it." – Aaron Ross

"Once you replace negative thoughts with positive ones, you'll start having positive results." – Willie Nelson

"Don't say you don't have enough time. You have exactly the same number of hours per day that were given to Pasteur, Michelangelo, Mother Teresa, Helen Keller, Leonardo da Vinci, Thomas Jefferson, and Albert Einstein." – H. Jackson Brown, Jr.

"All men dream, but not equally. Those who dream by night in the dusty recesses of their minds, wake in the day to find it was in vanity: but the dreamers of the day are dangerous men, for they may act on their dreams with open eyes, to make them possible." – T.E. Lawrence

"Don't measure yourself by what you have accomplished, but by what you should have accomplished with your ability." – John Wooden

"If you are working on something that you really care about, you don't have to be pushed. The vision pulls you." – Steve Jobs
Dealing With "No" in Sales
Sometimes, the best inspirational sales quotes aren't always the ones that are also sales success quotes. Successful closings don't necessarily mean that you've conquered it all. To truly be successful at sales, you have to know how to deal with, and get past rejection too. The best sales quotes really show you the importance of falling down and getting back up; something that you need to do every single day when you're in sales.
"You may not realize it when it happens, but a kick in the teeth may be the best thing in the world for you." – Walt Disney

"I never lose. I either win or learn." – Nelson Mandela

"Faith is taking the first step even when you don't see the whole staircase." – Martin Luther King Jr.

"True nobility is being superior to your former self." – Ernest Hemingway

"You need to let the little things that would ordinarily bore you suddenly thrill you." – Andy Warhol

"Missing a train is only painful if you run after it! Likewise, not matching the idea of success others expect from you is only painful if that's what you are seeking." – Nassim Nicholas Taleb

"There are three choices in life: be good, get good, or give up." – Hugh Laurie

"Most of the important things in the world have been accomplished by people who have kept trying when there seemed to be no hope at all." – Dale Carnegie

"Success looks a lot like failure up until the moment you break through the finish line." – Dan Waldschmidt, Co-CEO, Edgy Inc.

"Please think about your legacy, because you're writing it every day." – Gary Vaynerchuk, CEO, VaynerMedia

"Refuse to attach a negative meaning to the word 'no.' View it as feedback. 'No' tells you to change your approach, create more value or try again later." – Anthony Iannarino

"Willpower is a finite resource in every person's day – if a work environment contains elements that further promote distraction, rep productivity could be drained even faster." – Peter Zink

"How you sell is more important than what you sell." – Andy Paul

"You don't have to be the smartest person in the room. You don't have to rely on luck or getting a better territory. You just have to plan your work and work your plan. It works every time it's tried." – Kelly Riggs

"Great sellers go into a meeting with multiple next-steps; this allows them to proactively respond if a plan does not unfold as planned." – Tibor Shanto

"The focus from years of negative conditioning is to look at weaknesses or talents ranked lower instead of focusing on those strengths or talents ranked higher. To increase sales leadership we must begin with knowing one's talents, not one's weaknesses." – Leanne Hoagland-Smith

"True productivity comes from allowing yourself to make mistakes. Do so, and you'll succeed more often than any ten perfectionists." – Laura Stack

"What differentiates sellers today is their ability to bring fresh ideas." -Jill Konrath

"The way to get started is to quit talking and begin doing." -Walt Disney

"Either run the day or the day runs you." -Jim Rohn
Learn Not to Give Up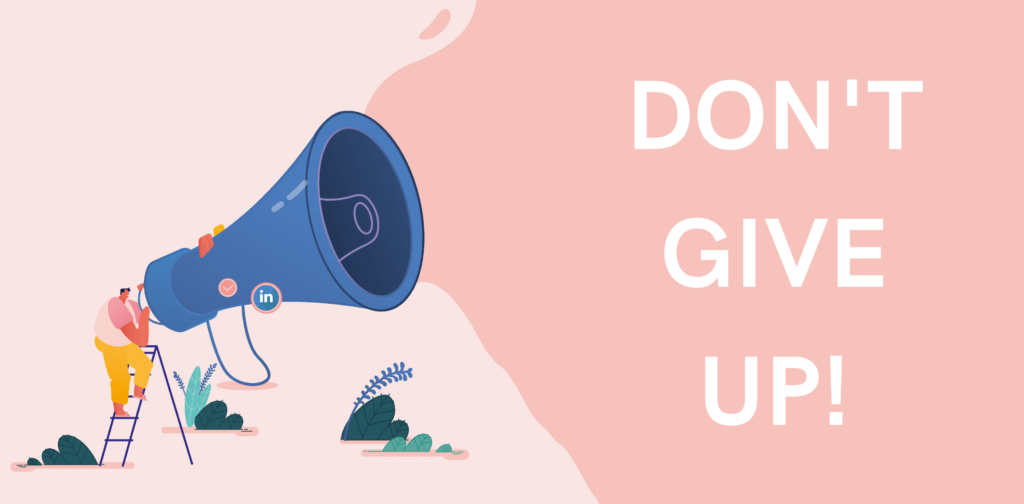 When you're in a place where you feel like you just want to give up, remember that you might be just one step behind achieving everything you've ever dreamed of. These motivational sales quotes about finding it within yourself to keep going might be the thing you need to keep your head in the game and guide you towards a more successful future. 
"Our greatest weakness lies in giving up. The most certain way to succeed is always to try just one more time." -Thomas Edison

"Always do your best. What you plant now, you will harvest later." -Og Mandino

"The way to get started is to quit talking and begin doing." -Walt Disney

"Don't watch the clock; do what it does. Keep going." -Sam Levenson

"Everything you've ever wanted is on the other side of fear." -George Addair

"The secret of getting ahead is getting started." -Mark Twain

"Human beings have an innate inner drive to be autonomous, self-determined, and connected to one another. And when that drive is liberated, people achieve more and live richer lives." -Daniel Pink

"You miss 100% of the shots you don't take." -Wayne Gretzky

"I got lucky because I never gave up the search. Are you quitting too soon? Or are you willing to pursue luck with a vengeance?" -Jill Konrath

Many of life's failures are people who did not realize how close they were to success when they gave up. – Thomas Edison

It always seems impossible until it's done. – Nelson Mandela

Strength does not come from winning. Your struggles develop your strengths. When you go through hardships and decide not to surrender, that is true strength. – Arnold Schwarzenegger

The one thing you've gotta do is that you need to always do the best you can do, no matter what the given situation, no matter what comes up against you. You do the best you can do, and you never give up. Never quit. – James Corden

If you can't fly then run, if you can't run then walk, if you can't walk then crawl, but whatever you do you have to keep moving forward. – Martin Luther King, Jr.

You may encounter many defeats, but you must not be defeated. In fact, it may be necessary to encounter the defeats, so you can know who you are, what you can rise from, how you can still come out of it. – Maya Angelou

Success is not final, failure is not fatal: It is the courage to continue that counts. – Winston Churchill

Never give up. Today is hard, tomorrow will be worse, but the day after tomorrow will be sunshine. ~ Jack Ma

All of old. Nothing else ever. Ever tried. Ever failed. No matter. Try again. Fail again. Fail better. – Samuel Beckett

Courage is not having the strength to go on; it is going on when you don't have the strength. – Theodore Roosevelt

It does not matter how slowly you go as long as you do not stop. ~ Confucius
Stay Positive and Believe in Yourself
Feeling down and unmotivated pushes us into believing that we're not capable of being a good salesperson. Such negative feelings can condition your brain into keeping you from working at your full potential. In times like this, you can end up becoming your own worst enemy; you're creating an invisible wall in your mind that keeps you from getting to your goals. Here are a few salesman quotes that really put that feeling of not believing in yourself in perspective and show you that to be successful, you have to be your own biggest supporter..
"Always be yourself and have faith in yourself. Do not go out and look for a successful personality and try to duplicate it." – Bruce Lee

"Don't wait until everything is just right. It will never be perfect. There will always be challenges, obstacles, and less than perfect conditions. So what? Get started now. With each step you take, you will grow stronger and stronger, more and more skilled, more and more self-confident, and more and more successful." – Mark Victor Hansen

"Trust yourself. Create the kind of self that you will be happy to live with all your life. Make the most of yourself by fanning the tiny, inner sparks of possibility into flames of achievement." – Golda Meir

"People are like stained-glass windows. They sparkle and shine when the sun is out, but when the darkness sets in their true beauty is revealed only if there is light from within."  – Elisabeth Kübler-Ross

"Our deepest fear is not that we are inadequate. Our deepest fear is that we are powerful beyond measure. It is our light, not our darkness, that most frightens us. We ask ourselves, 'Who am I to be brilliant, gorgeous, talented, fabulous?' Actually, who are you not to be?" – Marianne Williamson

"Successful people have fear, successful people have doubts, and successful people have worries. They just don't let these feelings stop them." – T. Harv Eker

"Nothing can stop the man with the right mental attitude from achieving his goal; nothing on earth can help the man with the wrong mental attitude." – Thomas Jefferson

"If you are insecure, guess what? The rest of the world is too. Do not overestimate the competition and underestimate yourself. You are better than you think." – T. Harv Eker

"I think that power is the principle. The principle of moving forward, as though you have the confidence to move forward, eventually gives you confidence when you look back and see what you've done." – Robert Downey Jr.

"Twenty years from now, you will be more disappointed by the things you didn't do than by the ones you did do. So throw off the bowlines. Sail away from the safe harbor. Catch the trade winds in your sail. Explore. Dream. Discover." – Mark Twain